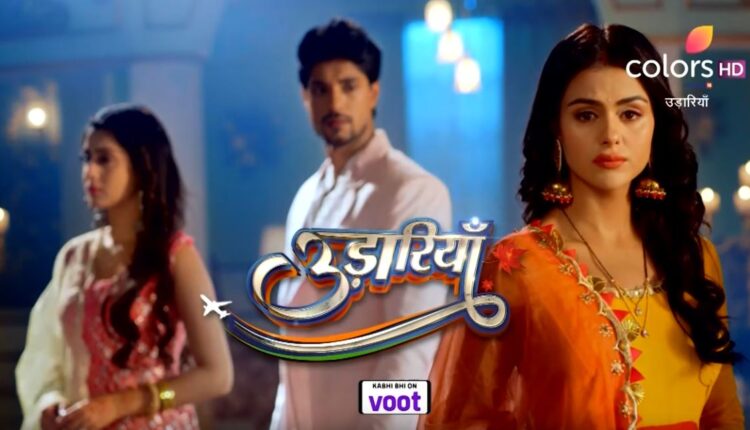 Sargun Mehta and Ravi Dubey celebrate 100 Episodes of Udaariyaan
The times are such many shows which are planned and hold high hopes of the makers, never see the light of the day. And in such scenarios if a show completes 100 episodes it definitely calls for a celebration. Television couple Ravi Dubey and Sargun Mehta are doing the same as their show Udaariyaan has reached the milestone of 100 episodes. Produced under their production house Dreamiyata Entertainment, the show has garnered popularity,
From being actors to witnessing their success as producers, this occasion is extra special for these two.
Sargun couldn't keep herself from pouring her heart out on the occasion. She took to her Instagram and penned a long heartfelt note for Ravi, recalling their journey. Her note read, "I kept thinking all night what got us here.. from being "omi and neetu" in karol bagh to producing Udaariyaanan. I dont know if we had luck on our side but i definitely know that we had hardwork and discipline on our side. We held each others hand through thick and thin and kept reminding us that we are meant for greater things. Everyday for the last 11 years with ravi, i feel the journey has just stared ."
Remembering their journey, the actress added, "Starting of from being 2nd leads in television, to leads, to doing punjabi films and web shows, to producing punjabi films and now hindi television the journey has been nothing less than a roller coaster ride and that too the best one ever.
Before i celebrate with the team of Udaariyaanan i need to wish the only team who started of with this and thats me and ravi."
Overjoyed with their win, Sargun said, "I love us and 🥂🥂🥂🥂 to us badi. Its 100 episodes of Udaariyaanan today. All the madness, hardwork and money 
 literally all of the money🤣🤣🤣 looks like is paying off. Thats what happens When a tonado meets a volcano. @ravidubey2312 abhi toh party shuru huyi hai."
It looks like Sargun's emotional post came as a total surprise for Ravi. Overwhelmed with her note, he reshared her post and wrote, "This bought tears to my eyes choti … I love you with all my being ….i resonate with every word that u wrote ..बस अब और क्या कहूँ ..तुमने सब कह दिया .."