Sanjivani 2 is a sequel to the very famous TV show Sanjivani, A medical boon, that aired from 2002 to 2005. The new show brings a fresh cast in the form of young batch of doctors, together with some of the former cast. Dr. Shashank and Dr. Juhi are the two prime characters retained from the old version. Sanjivani 2 brings the story revolving about Dr. Sid and Dr. Ishani, who are poles apart in their approach, but serve the same purpose of providing best medical care to human kind. Dr. Shashank's righteous mentoring becomes their strength. Sid and Ishani's journey through ups and downs in Sanjivani's tough run forms the base of the story.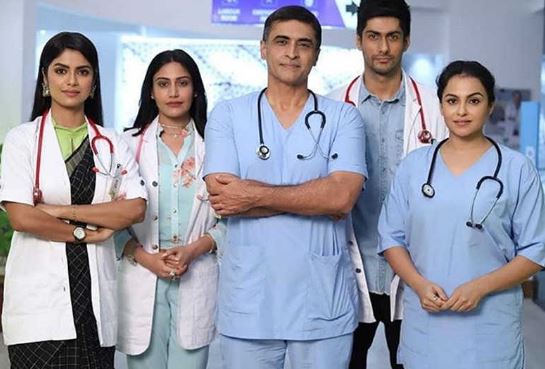 Main Characters:
Dr. Shashank: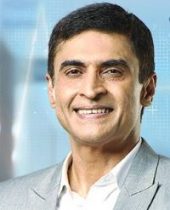 He is the Chief Neurosurgeon and CEO of Sanjivani. He is the famous, the one and only Dr. Shashank, who has been serving the people since decades. He is very much righteous. He is a workaholic. He is a great mentor and very inspiring figure for all. He wants to fight the inside politics and money-making tactics set by Dr. Vardaan. He wants Sanjivani's soul to live forever. He feels doctors are meant to save lives and should just stick to their principles. Shashank has high morals and ethics. He doesn't get back in mending rules when the intention is noble. His positive thinking is still the same. He struggles with a critical brain tumor.
Dr. Anjali: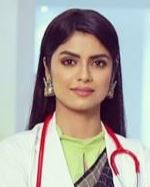 Anjali is Shashank's daughter. She is a talented doctor, the current HOD of Obstetrics and Gynaecology in Sanjivani hospital. She wants to head the hospital as the CEO. She looks up to Shashank with many expectations. She wants to take her dad's important position. She is a multi-layered person. She is practical, focussed and ambitious person. She is also emotional and connects with Shashank, keeping aside her aims and goals. She isn't someone to get manipulated easily. Still, she is fragile minded when it comes about her career.
Dr. Juhi: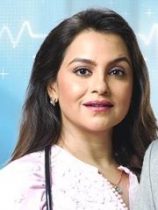 She is a renowned neurosurgeon. She is strong-minded, very talented and a confident doctor. She is still dynamic and very sharp in her decisions. She is the best in her field. She was compelled to leave Sanjivani because of her mistake in a surgery. She didn't give up and continued to serve the people as a doctor. Juhi believes in doing good and always opting for the toughest thing. She isn't scared of any fears. She wants to conquer her fears and make everything possible. She is kind-hearted and wants to work more for the poor class. She also gets emotional at times.
Dr. Siddhant: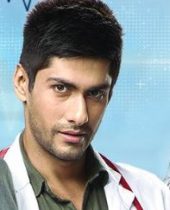 Sid is a good-hearted, confident, carefree, charming and compassionate person. He is a third year resident doctor. He can twist the situation in his favor with ease. Sid believes in using his medical knowledge in saving lives. He feels a responsibility to save a patient, no matter what measures he has to take for it. Sid doesn't believe in keeping rules. He is a rebel for a cause. He is much positive. He knows the worth of money. He feels the poor doesn't have money to spend for their medical needs. Sid helps such poor class people by using his smart manipulations. Sid is a hero for many people, who believes that people deserve equal care irrespective of their class. He is a great savior in disguise.
Vardaan: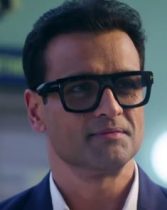 He is the Chief Financial Officer of Sanjivani. He is money-minded, shrewd and practical. He just wants to take the decisions that's beneficial for Sanjivani's good run. He is always against Shashank's ethics and kind principles. Vardaan wants to take Sanjivani to the top in the medical business. He runs the hospital with a motive to make good money. Vardaan sets rules for the doctors of Sanjivani. Vardaan doesn't spare the rule breakers. He finds Sid and Ishani as strong contenders.
Dr. Ishani: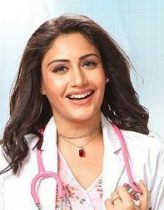 She is a young, talented, sharp-minded person. She is first year resident and works under Dr. Sid. She is a diagnostic genius. She regards Dr. Shashank as her idol. Her dream comes true when she joins Sanjivani. She is germaphobic. She is very righteous. She can't see anything wrong happening around. She has a past baggage. She is troubled by her childhood which spoiled because of her parents. She believes in keeping rules. She is good at heart. She is a combo of beauty and brains. She is much modest and speaks her heart. Ishani is against Dr. Sid. They have a clash of ideologies, though their motive is same, that's to save a patient's life.
Cast:
Surbhi Chandna as Dr. Ishani Arora
Namit Khanna as Dr. Siddhant Mathur/Sid
Mohnish Bahl as Dr. Shashank Gupta
Gurdeep Kohli as Dr. Juhi Singh
Sayantani Ghosh as Dr. Anjali Gupta–
Rohit Roy as Mr. Vardhan Makhija
Jason Tham as Dr. Neil Lama Lau
Robin Sohi as Dr. Aman Gehlot
Kunal Bhan as Dr. Rahil Shekhar
Rashmi Singh as Dr. Asha Kanwar
Rahul Choudhry as Dr. Rishabh Vaidya
Story So Far: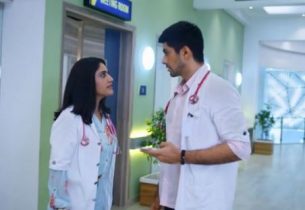 The doctors at Sanjivani are introduced. They value a patient's life more than money. Dr. Sid is seen with his girlfriend. He spends time with her on their holiday in some village. He finds a poor kid sinking in the lake. He runs to save the boy on hearing his mum's call for help. Sid saves the boy's life. He calls the helpline after doing the first aid to him. He lies that the minister's son is critical. Sid tells his girlfriend that money can save a rich person's life, but just lies and tricks can save a poor person's life. He gets the medical help for the poor kid. Sid rushes the boy to Sanjivani and admits him. Dr. Ishani arrives in Sanjivani.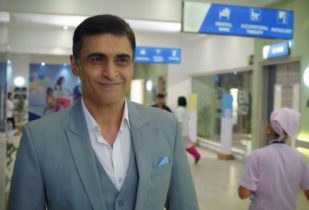 She feels delighted to become a part of Sanjivani. Sid assures the boy's mum that the boy will be safe. Ishani and Sid have a short meet. Ishani meets Asha and becomes her friend. Vardaan, the CFO is happy that Dr. Shashank is resigning from his post. Shashank enters the hospital with a cheerful smile and positive approach. He encourages his patients. Shashank wants to be part of Sanjivani forever. He welcomes the new residents in the orientation program. Sid remembers Shashank's speech. Shashank meets the young talents. Sid asks Shashank to join him in the OT to treat the poor kid. He wants to pay the charges for the medical expenses. Sid takes the responsibility of all the bills. Vardaan targets Sid.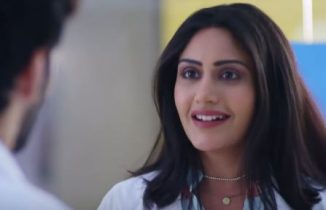 He wants to fire Sid from the job whenever he finds Sid's wrong ways. Shashank feels proud to be a doctor. He guides the residents. He hides about his illness, which soon gets evident. Shashank is suffering from brain tumor. His daughter Anjali learns about his critical illness. Ishani misses her family's love. She is disappointed that no one remembers her birthday. Ishani gets to handle a new case. She understands the case by an accurate diagnosis. Sid and Ishani have same thoughts. Sid gets money from his rich patients to serve his poor patients. Ishani misunderstands Sid's intentions.
Our Take: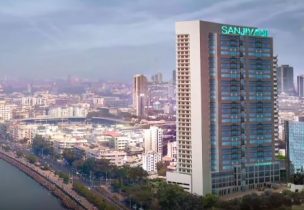 The show's concept isn't something unknown to the viewers. Being Sanjivani's sequel itself got it a fair chance. Sanjivani has a successful run before. Sanjivani 2 doesn't struggle in the first week. It hits the right chord with the viewers to keep them glued with the high intriguing storyline running at a fast pace. The initial episodes have it all. The necessary storyline and character build-up are blended well in the first episode. Sid and Ishani's characters are the fresh ones to watch. Shashank and Juhi are the old characters with no major change. Vardaan's shrewd character is something interesting to watch. He becomes the master player in the tale. The characterizations can be termed strong.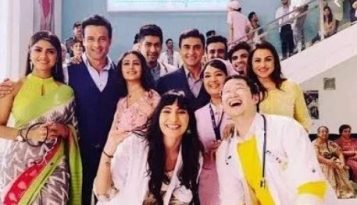 Well written dialogues and scenes. The efforts to put up the scene medically correct can be noticed. The drama and elements of medical background are well sketched. Coming to the sets, costumes and visuals, its very appealing, classy, yet realistic. One may feel connected to the story. The lead actors touch hearts by their perfect portrayals. Mohnish and Gurdeep will take the viewers down the memory lane. They are too perfect to be rated. Surbhi and Namit make a good pair. Their chemistry begins to show up when they start off their relationship by hatred. Sayantani is much apt for Anjali's character. Rohit as Vardaan shines in his every scene. Viewers can expect some surprises with every new episode.
Overall:
A fair attempt by Star Plus. Viewers can hope that the show sustains at the early time slot. The show is much promising. A good change from family dramas and supernatural stories.
Our Rating:
4.5 out of 5
Feel free to post your reviews in comments below. All off-topic comments will be deleted.