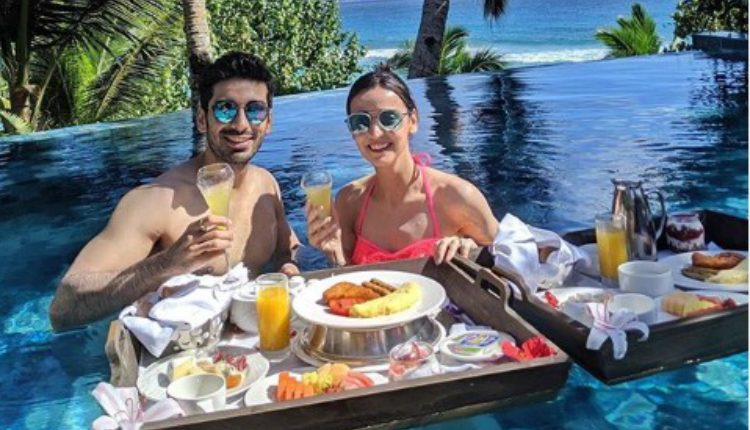 Sanaya Irani and Mohit Sehgal's Vacation is making us green with envy

Warning: A non-numeric value encountered in /home/ftpusers/tellyu/public_html/wp-content/themes/publisher/includes/func-review-rating.php on line 212

Warning: A non-numeric value encountered in /home/ftpusers/tellyu/public_html/wp-content/themes/publisher/includes/func-review-rating.php on line 213

Remember the Miley Jab Hum Tum couple Mohit Sehgal and Sanaya Irani? The two are these days in Seychelles and are enjoying the sun and sand of those gorgeous islands. The pictures from their romantic getaway are making us wanna pack our bags and head for a vacay right away.
Sanaya's next film Ghost has created a lot of buzz already and the actress was busy as a bee for it's promotions too. It's trailer has send chills down our spine. Helmed by Vikram Bhatt known to spook his audience with his horror films revealed of being inspired for this one from a news piece. The filmmaker was inspired with British Court taking into considering a case which involved spirits.
Anywho, the couple's current vacation has given then a breathing space and it's a beautiful one indeed. Have a look at some of the idyllic pictures.
(ALSO READ: Sanaya Irani REVEALS when she will come back to TV)

Warning: A non-numeric value encountered in /home/ftpusers/tellyu/public_html/wp-content/themes/publisher/includes/func-review-rating.php on line 212

Warning: A non-numeric value encountered in /home/ftpusers/tellyu/public_html/wp-content/themes/publisher/includes/func-review-rating.php on line 213