Sajna Veh FF – "Epi – 57 " – "Romance IN Santorini – 2 "

Warning: A non-numeric value encountered in /mnt/nfs/home/ftpusers/tellyu/public_html/wp-content/themes/publisher/includes/func-review-rating.php on line 212

Warning: A non-numeric value encountered in /mnt/nfs/home/ftpusers/tellyu/public_html/wp-content/themes/publisher/includes/func-review-rating.php on line 213

Sajna Veh
---
---
Episode 57
---
---
Episode 57
@Katikies Hotel
@Santorini
@Greece
---
---
Ragini is shown sitting on her bed , as if she just woke up. Ragini yawned as she opened her crusty eyes. "Eww." Ragini muttered to herself as she wiped them clean. Her throat felt gross. Ragini tried clearing her throat but it just made it feel even worse. Nausea was normal in the 1st month of pregnancy ! but here ? at santorini ??!!
she grabbed a tissue from the side of her bed and wiped her nose. Laksh walks into the room.
"Hey, you're finally up." He says sitting on the bed.
"Yea I guess so." Ragini says in a deep raspy voice.
They are both surprised by the condition of her voice. Laksh gets off the bed and leaves the room. Laksh re-enters the room with a thermometer in his hand.
"Put this in your mouth." He says.
Laksh then runs out of the room and returns with more tissues. He takes out the thermometer.
"Aww." He looks at her. "Looks like me tigress is sick."
she sneezed. "I could have told you that. Itna sab ki kya zaroorat thi "
He kisses her on cheek. Ragini blushes instantly.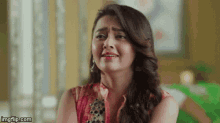 He gets up off the bed. "Do you want some soup?"
I cough and nod my head. He leaves the room and Ragini turns on the T.V. to watch the Naagin series .
After watching a few episodes, Laksh walks into the room holding a tray of chicken noodle soup with a glass of orange juice. "Thanks."
Ragini sips the orange juice.
"Do you need anything else? Any medicine, or tissues?"
"No, I'm fine thanks."
"Are you sure? I could get you some tea, or more blankets if you're cold."
"No babe, I'm fine. I promise you I'm perfectly fine."
"Ok, well if you need anything and i mean ANYTHING. Just let me know."
"Ok I will, you don't have to stay here with me."
"Oh I'm about to go downstairs but first i want a kiss."
she glares at him.  – "Laksh, I don't want you to catch my cold."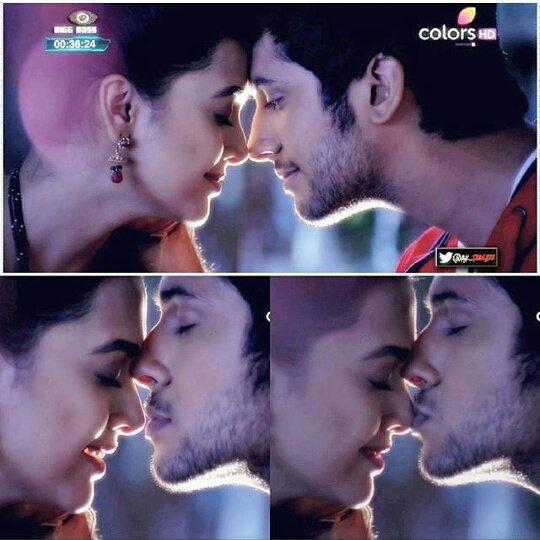 "Well" He lays back on the bed with his hands behind his head. "I'm not leaving without a kiss."
"But I don't want you to get-"
His face gets so close to hers ,their foreheads touch. Laksh stares into her eyes.
His lips crashed into hers. they made out for what seemed like forever until he pulled away.
"Eww." He says. "I can feel your germs growing in my mouth!"
she playfully shoved him and he smiles.
" and Rags ….So what if i get sick, that just means you'll have to take care of me." He kisses her again on the top of her head and leaves the room.
she burries her face in her pillow and drifts off to sleep.5
---
---
@Evening
@Shivika's room
@Katikies Hotel
@Santorini
---
---
Shivaay entered the room from the sitting space of his suite , and There stood Anika her eyes all pink and puffy.
"Hey. What's wrong?" shivaay coos, opening his arms for a hug.
"Nothing…. it's stupid." She replied, waking into his open arms.
"Anika it's not stupid. Please tell me."
she sighs walking back into the room, flopping on the bed. Following her, he sat down on the bed beside her.
"Why are you even with me?" She whimpers, tears starting to well up in Her
"What do you mean? Why wouldn't I be with you?"
"I'm fat. And boring, ugly, and not good enough for you."
She cries, tears now streaming down Her  face.

"Ok, you wanna know what I see?"
she slightly nods.
"I see a gorgeous girl with the most breathtaking eyes, a beautiful smile, amazing hair.Not only is Her face perfect, but Her  body is also too. Lift up your shirt."
he demanded, tugging at the hem of Her shirt.
"No." She says firmly, crossing Her  arms.
"Ugh anika don't be such a drama queen. Just do it…See you are perfect. You are not fat at all, you are absolutely perfect. And if that's not enough I see the sweetest, funniest, most amazing person ever. And I see a man who's heart only beats for you. A man who's smile is only there when she's around you."
He finished, waiting for Anika to say something. she didn't speak, tears now started streaming down Her  face again, only this  time they were tears of joy.
"I love you so much Shivaay. More than I can even express. You always know what to say." She cries, leaning into his arms.
"Oh Anika, I love you so much." Shivaay says,touching her hair . .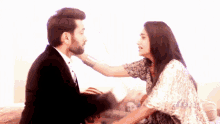 "I love you more than anything in the world because ..Anika , you are my world."
---
---
@Night
@swasan's Hired SUV
@Road
@Santorini
---
---
"Come on, Sanskar !" Swara once again pulled on Sanskar  hand.
"Come on, let's get you home."
They were attending a party at a reknowned club, where sanskar had gotten too drunk.
She opened the passenger door for Sanskar  to get in.
"Oh Swara you're such a gentleman." He says getting into the car
she shut the door and giggled. " this guy…  is hilarious when he's drunk."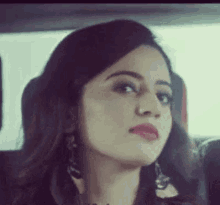 "princess ."
"Yea baby ?"
"What are those things that go in and out  ???………..Swara goes red . He sounds like a 5 year old asking about s*x.
" Butterball….What's so funny?"
"Oh my god, Sanskar you're going to get me in a crash!"
Sanskar  thinks for a minute. "OHHH" he yells.
"YOU THOUGHT I MEANT IN AND OUT LIKE s*x LIKE MY PRIVATES IN AND OUT OF YOURS ???! NO SWEETHEART I KNOW D*CKS GO IN AND OUT. I DO IT ALL THE TIME TO YOU."
"Shhhh! DON'T BE SO LOUD . No one wants to hear about that Sanskar !"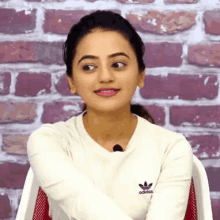 "OKAY SO TELL ME !!! Baby, what are those things that go in and out."
"darling if this is about s*x again-"
"No Swara i mean in and out of their houses."
"Humans?"
Swara asked confused. Swara tried to stay focused on the road but it was like Swara had a 2 year old next to her .
"No like they're house is them. They are the house but they go in and out of it."
"Do you mean turtles?" Swara asks .
His face lit up. "YES THAT'S IT ,TURTLES!" I thought my great grandfather saw one on the road but it was just a rock."
Swara sighed.
---
They reached the room.
" Sanskar , baby ….You take off those clothes while I get the clean clothes."
He looks confused for a second, but then smiles and nods. When Swara enters the room, Sanskar  is standing there, completely naked.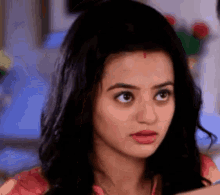 "see Swara I'm ready." …he winked
" Rabbit …where is your underwear?"
He looks around the room and points to a corner where his clothes are.
"Why did you-"…………..He walks towards her and cuts her off with a passionate kiss. Swara pulls away.
"What's wrong princess . You said to get undressed and I said I'm ready so let's go."
He pushes her to bed and kisses her thighs . Swara sighs . she tries to pull him up.
"No baby, I meant just take off your shirt and pants so you can change into something more comfortable."
"Ohhh Swara..i see so you wanted me to slip into something more comfortable." He smirks.
"No that's not what I meant."
Swara blushed and facepalmed herself.
"I meant something you can sleep in."
she picked up his new briefs and handed it to him
"So I'm not getting any lovemaking tonight?" He says giving her puppy dog eyes.
she can't help but smile. "Maybe when you're sober."
---
---
PRECAP – THE SAGAI OF KUNJ AND TWINKLE

Warning: A non-numeric value encountered in /mnt/nfs/home/ftpusers/tellyu/public_html/wp-content/themes/publisher/includes/func-review-rating.php on line 212

Warning: A non-numeric value encountered in /mnt/nfs/home/ftpusers/tellyu/public_html/wp-content/themes/publisher/includes/func-review-rating.php on line 213