Sajna Veh FF – "Epi – 54 " – "Vatsal Kanchi Get Caught "
SAJNA VEH
---
---
Episode 54
---
---
Anika;s dress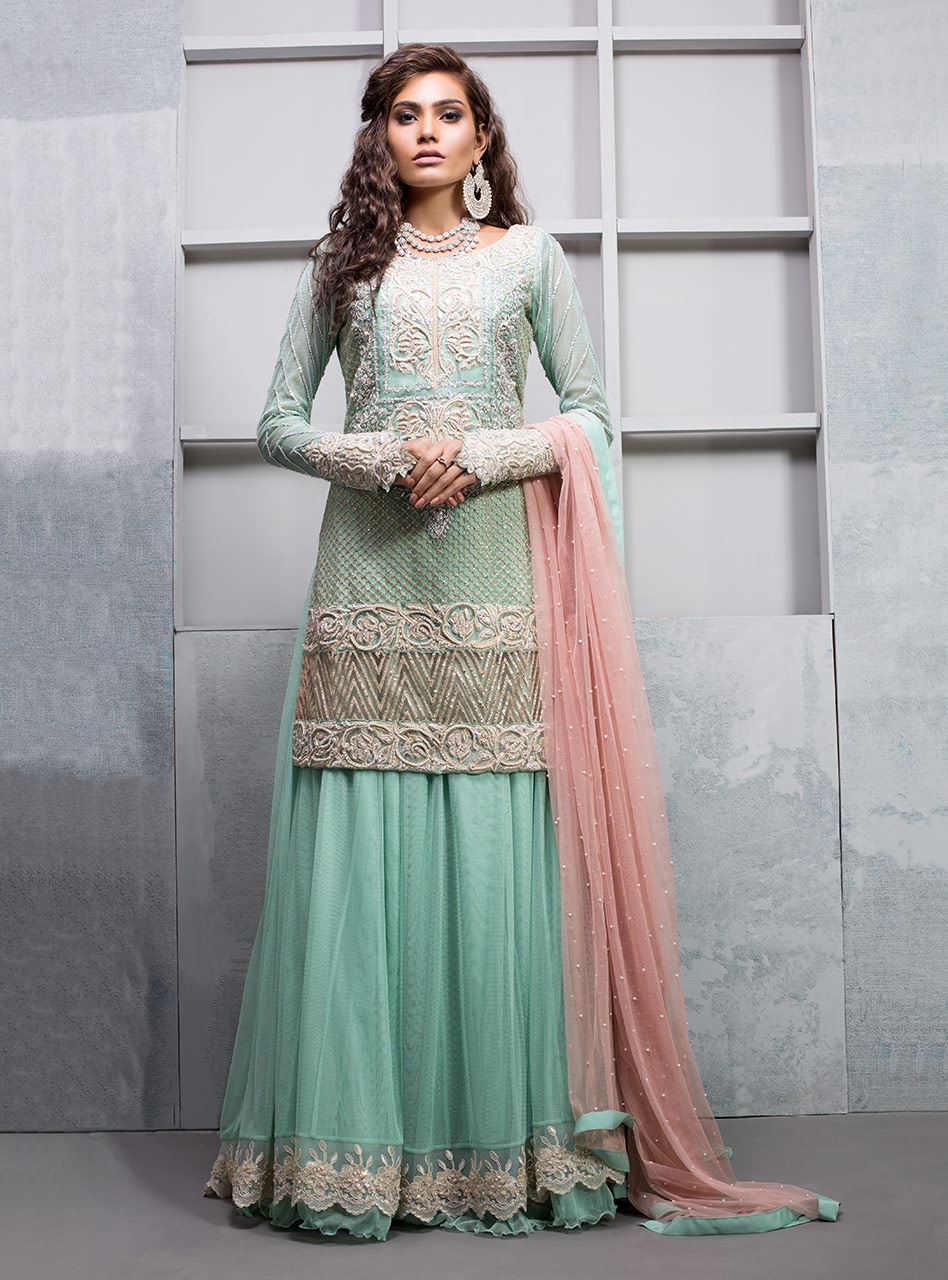 Jeevika's dress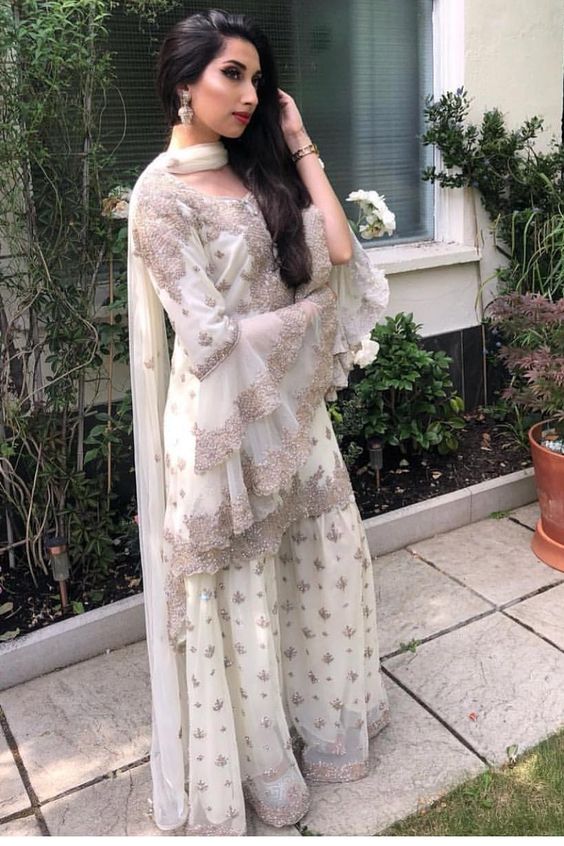 Ragini's dress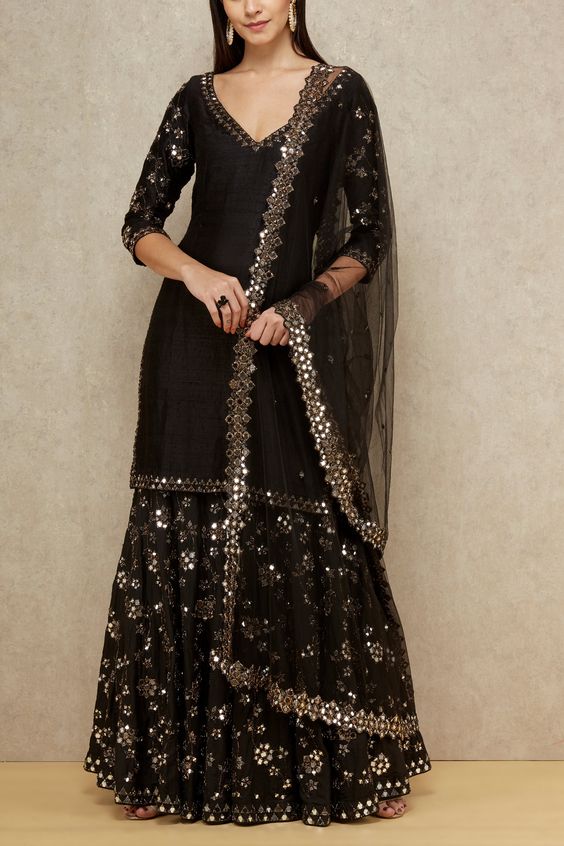 Swara's dress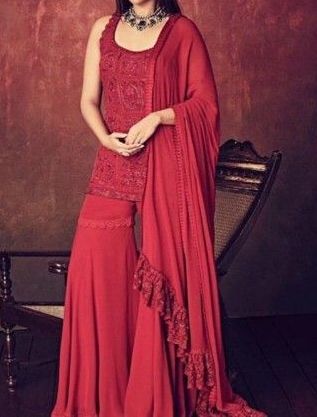 Ishani's dress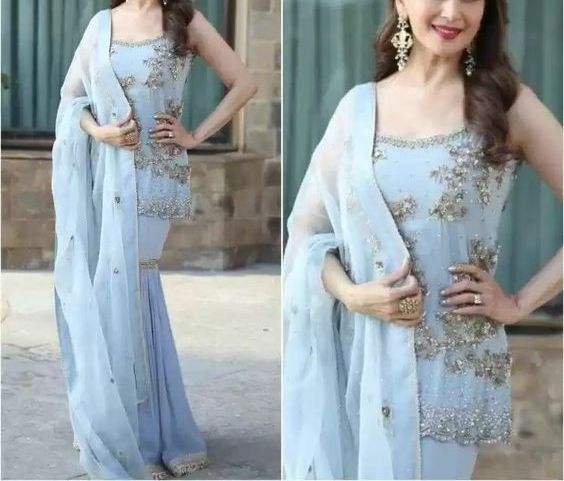 Kanchi's dress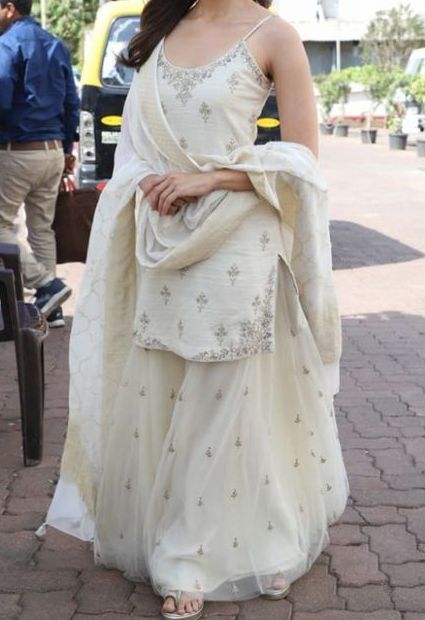 ---
---
@Pooja's room
@Raichand Mansion
@Malabar hills
---
---
Pooja is shown decking up . ragini is shown doing semi bridal makeup on her , absent mindedly. Ishani is shown arranging bangles , that too, semi consciously .
Pooja – Ragini, Ishani . you guys don't want this wedding to happen na ?
Ragini snaps out of her thought .
Ragini – no . no pooja. Its not like that . please don't think like that . we are happy. Happy for you. happy for kunj .
Ishani wipes the corner of her eye .
Ishani – but we cant deny that we are sad for twinkle .
Ragini tries to stop her , but in vain.
Ishani – pooja . tum bohot acchi hogi. But you are not twinkle . and neither can you ever take her place. Not in my heart , not in anyone's heart . understand ??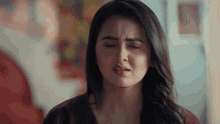 Ragini – ishani . why are you talking like …
Pooja gets up and holds ishanis hand.
Pooja chokes her tears – I don't want twinkle's place at all. Really. Mujhe toh bas apni choti si jagayh chahiye Ishu. I don't want to take twinkle's place .
Ishani looks away – or naahi le paogi uski jagayh. Khair . I have work. Wear your bangles on your own .
Pooja sighs at her dilemma. Jeevika enters .
---
Jeevika – rags . you have worked a lot . enough . now go downstairs . anika bhabhi is calling you. have some juice and then come back .
Ragini – but she is not ready yet .. touch up ..
Jeevika – oho..touch up ka kya hai ? I will do it. You go . mujhe bhi aata hai make up. dont under estimate Jeevika Vadhera Nee Jeevika Raichand .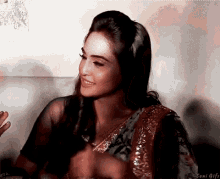 Ragini nods and goes.
Pooja looks at jeevika and hugs her. She breaks down crying. Jeevika coos her .
Jeevika – Twinkle …
Twinkle – di …what am I supposed to do..yeh kya ho gaya di..yeh kya ho gaya..kyun ho gaya …
She breaks the hug.
Twinkle – see na di…look at these bangles . look at this necklace , this maang tika ..these rings. Its my roka. My roka with my Kunj. The love of my life . yet im not happy. Yet he is not happy. My hands will get the color of his name, but he wont smile. He will put vermillion ..but not on twinkle' forehead. But on pooja's forehead . he loves me. He loves me di. But yet he wont touch me, hug me . or say I love you to me. Even if I die..he wont say…
She cries bitterly . jeevika feels sorry for her. She grips her and wipes her tears .
Jeevika –  twinkle..twinkle..bas..bas..please don't cry..look don't spoil ur makeup. Listen to me. Itna sab mach socho…please. The thing is ..kunj will be yours forever . forever. Not anyone else . relax and focus on that .and darling, naam kuch  bhi ho.you are the same from inside. You are so pure, so good,  he wont be able to resist falling for you …pooja..samjhi ? he will say I love you pooja too …one day..you'll see…now put on the mascara again and come down.
Jeevika walks away.
Pooja applies mascara .
Pooja talks to the mirror – but the question is. Do I want Kunj to say ..i love you pooja ??
She looks on.
---
---
@downstairs
---
---
Swara and anika are shown making the sweets.
Swara – uff..  I am so so tired yaar . 100 servants yet we have to do all this ..
Anika – but that's because everyone loves malai ke laddu made by you. and specially Kunj .
Swara smiles – yes. And even roody loves me more than you . and also badi mom and mom and dada ji and Sanskar and ..
Shivaay comes and hugs anika from behind .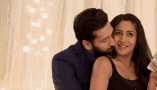 But I love anika more than you Swara
He winks at her . swara giggles . anika chuckles .
Anika – dekha..mere bh chane waale hazaron hai Swara Sanskar Raichand Ji. Chand ki roshni me sitaare nazar nahi aate honge, par hote toh wo suraj se bhi bar kar hai .
Swara laughs .
Shivaay –  I never knew you too knew to do shayri .
Anika – areh I used to be a winner in my college . you are my husband, even you should know ! cmon try one . try one on me.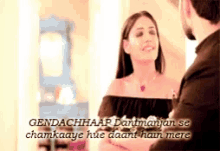 Swara – come on jiju, try it !
Shivaay – mujhse yeh sab nahi hota.
Sanskar comes from behind and hugs swara from behind , his chin on her shoulder .
Sanskar – may I try ? so…arzz kiya hai..
---
chupa loon tujhko meri baahon me iss tarah
ki hawa bhi guzar ne ki ijazat maange
madh hosh ho jaun tujh me iss arah ,
ki hosh bhi aane ke liye ijaazat mange ..
tum sirf meri mohabbat hi nahi, tum meri guroor ho..
tum meri jaan ho Swara , tum meri ankhon ka nor ho…
---
they share an eyelock …swara looks on and blushes all red. Sanskar bites his lips .
---
shivika go – awwwwwwwwwwwwwwww !!!!!
anika pulls sanskar's cheek .
anika – see..my dearest devar is such a darling !
sanskar winks at her. Swara pecks his cheek.
Sanskar lets go of swara .
ranveer joins in – come on shivaay bhaiya . you also give a try .  come on !
shivaay – umm okay .
arzz kiya hai ….
Anika gets excited .
Shivaay – arzz kiya hai..
---
Tum ne meri zindagi me akar…mere dil ko kiya..hai..umm..lock..
Tum ne meri zindagi me akar , mere dil ko kiya hai lock..
Subhey uthati ho mujhe bare pyaar se ..
Meri pyari biwi, mera alarm clock !
---
Shivaay grins. Anika slaps her forehead.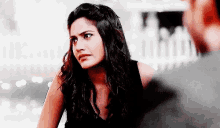 Sanskar, ranveer and swara burst out laughing. Shivaay looks on sheepishly.
---
---
@juice bar.
---
---
Ragini is shown drinking juice .
Lakshya comes there.
Rags babe. Come on. Have this apple. You have not eaten properly since morning .
She looks at him lovingly.
She cups his face .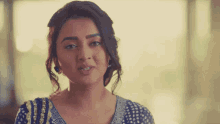 Why ?
Thanks for all this. In a world where husbands abandon their wives for such issues. You have stood by me and rewarded me by supporting me ..through ivf…and all..everything . I owe you. I am very glad that you are my other half . thanks laksh .
Laksh smirks and caresses her stomach .
Ragini ..
Hmm?
Where is my 2nd thanks ?
2nd thanks ? for what ?
For this baby ..yeh bhi toh..mere support ke bina nahi ho pata
He winks at her. She slaps his shoulder .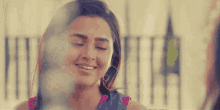 they share a laugh.
---
---
@hall room
---
---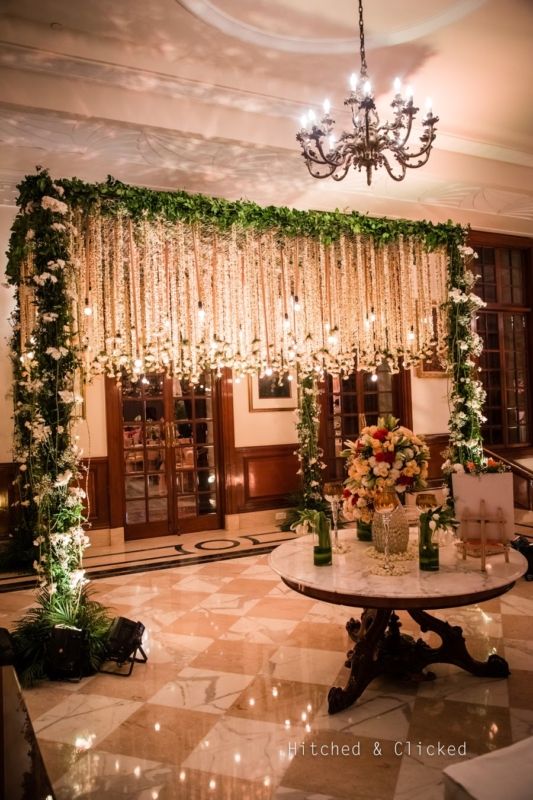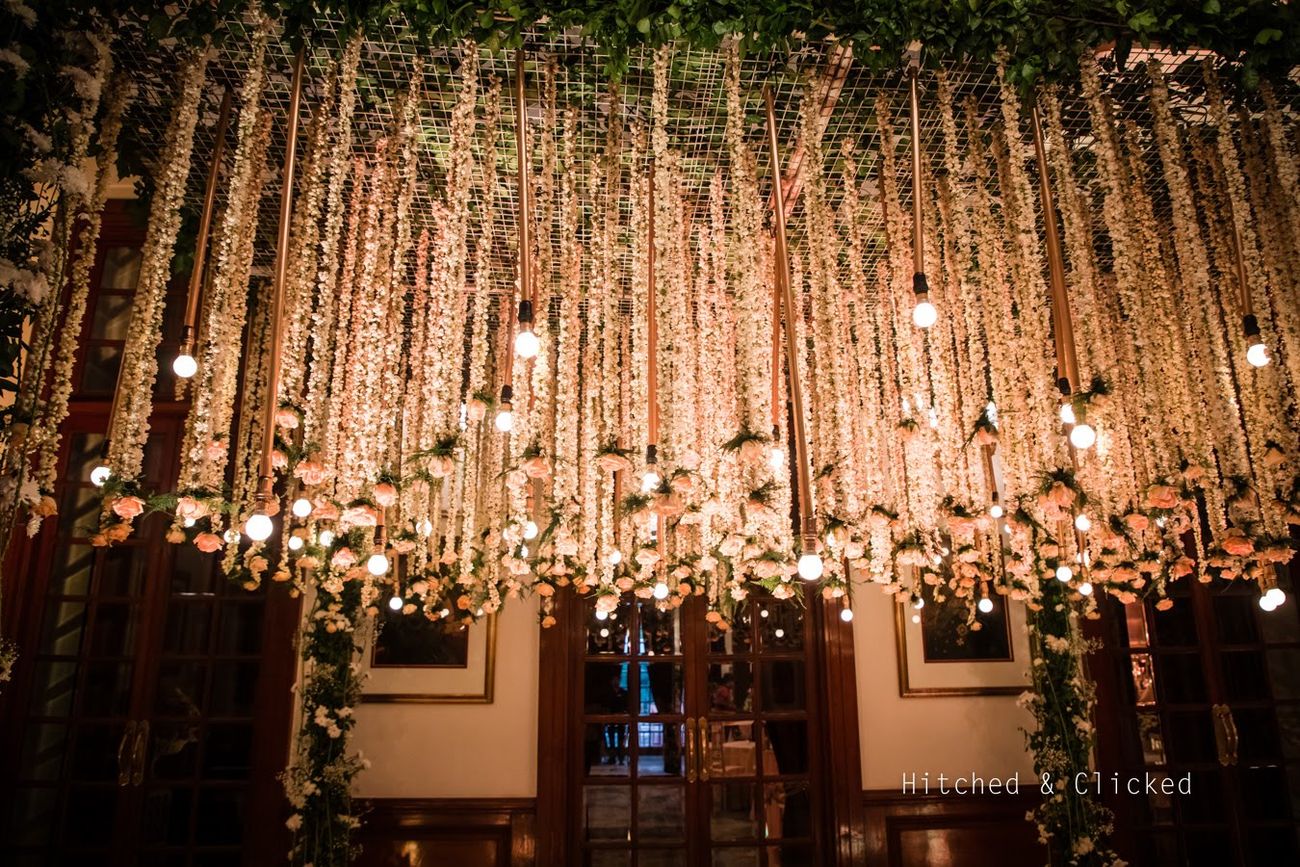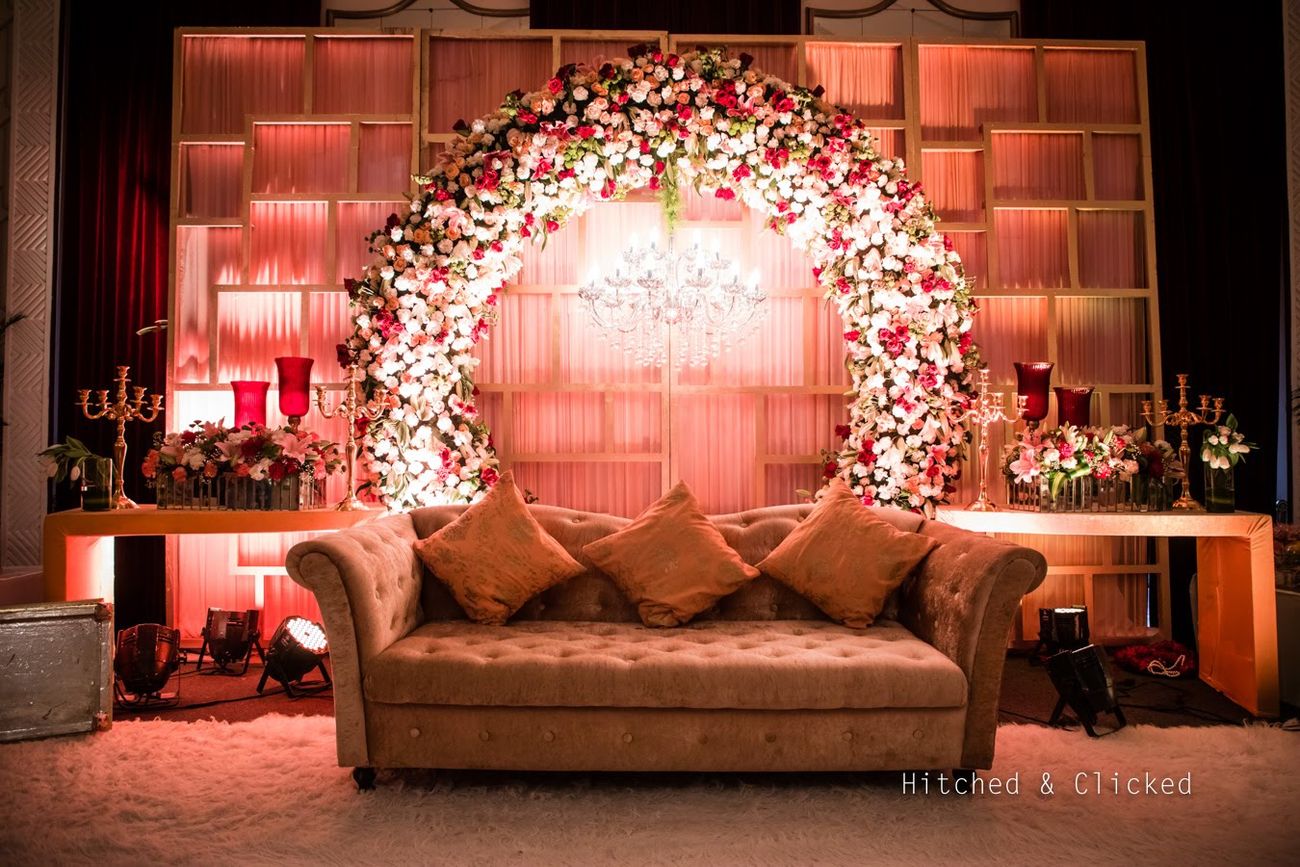 ---
---
All are shown gathered for the roka .
Twinj come down. Ranveer and ishani  bring them down. Dadi makes them sit on the sofa .
the family gatherd together for , exchange sweets, gifts, dry fruits, etc. with each other and also bless the couple who will soon be getting married. Puja is performed according to the Indian rituals and traditions in the presence of a holy priest who recites the holy verses and performs the rituals.
The priest puts vermillion and uncooked rice on twinkle and kunj , doing their tilak . both twinkle and kunj choke their tears .
Priest smiles – now ….The mother of the groom adorns the bride by placing a beautiful red chunni or dupatta over her head and blessing her with clothes, jewelry, cash, etc. on the other hand, the parents of the bride gift clothes and cash to the groom and shower him with their blessings.
Anahita – pandit ji, unfortunately kunj is an orphan , and twinkle has lost her mother. Her father is absent today. He will come next week to attend the wedding .
Dadi – its okay. I will do the honor.
Kunj and pooja smile.
Anahita rolls her eyes.
Gopi – and I am pooja;s masi. So I will do the …
Loveleen interferes.
Loveleen – gopi didi..you have a daughter. Apne swara ka sab kiya hoga na. god never blessed me with a daughter, only vatsal . I will do the honors , can I ?/ pooja ??
Pooja smiles – offcourse maas…ummm…offcourse Chitti . (maasi in tamil)
Jeevika sighs.
Viren – sweetheart . you okay ?
he hugs her from back.
Jeevika – ji..viren ji .
Viren – listen, lets go on a date tomorrow.
Jeevika – but…
Viren – please don't say no. you will regret it .
he winks.
Jeevika nods. Viren smiles .
Dadi adorns the bride by placing a beautiful red chunni over Pooja's head and blessing her with clothes, jewelry, cash, etc. then , Loveleen gifts clothes and cash to Kunj and shower him with their blessings.
Vatsal texts Kanchi via messenger .
*****************************************************************************************
Bae : Kanchi….
Hotstuff : yes Bae ….?
Bae : come over to the 2nd floor, the lobby beside swara di's room .
Hotstuff : that corner ? why ?
Bae : come and you will know. *wink emoji*
*****************************************************************************************
Kanchi giggles and sneaks upstairs . vatsal does the same .
Dadi makes Twinkle wear some special kangans.
Suhana nudges anahita – bhabhi . don't you think maa ji loves kunj a little too much. These are our khaandani bangles
Anahita – yes I …oh wait…these are ….
Suhana – these are ?
Anahita – oh no..suhana these are Akshara's bangles !
Suhana – akshara's bangles !!!
They both get shocked .
---
---
@upstairs
@terrace
---
---
Vatsal made his way to the staircase and headed upwards.
Kanchi was on the terrace, standing just behind the door where the staircase to the terrace ends.
Vatsal spotted kanchi . she was not facing him. He hugged her from behind. it had started raining, adding to the sensation of the moment . And grabbing her from behind, vatsal locked her in his arms.
"Vatsal"  she said very slowly, full of love, taking a deep breath. And with his hand vatsal brought her hair in front of her shoulder , and kissed her neck.
"vatsal" kanchi moaned again. His other hand was playing on her bare waist  inside her kurta…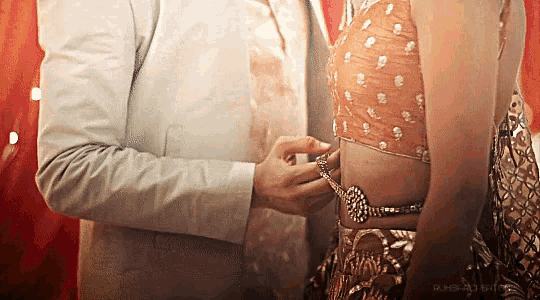 With her in his arms, he smelt the perfume that she was wearing . he kissed her shoulders ,  licking and biting .
She turned around , and grabbed his face .
.I feel as if you are hypnotizing me, casting a magic spell that I don't want to come out of.'
They started getting drenched in the rain . vatsal looked lustfully at her wet dress  which was sticking to your body.
Slowly, his lips feel the raindrops sticking to her lips, swallowing them.
She broke the kiss . he smiled as he got a text . vatsal got alert.
'Hey! People down there will be looking for us. we have to rush before our parents come upstairs, searching for us ,' he shouted
Aah! No baby…The people down there will be happy with their food,'
Nah … please. Come on dear, now open your arms. We have to go and change our clothes before they see us
But on one condition.'
'And what's that?'
'I want to see you while you change.'
Okay . but then kanchi..even would like to see you while you change..
'Oh … ho … ho … tumhe ungli kya pakdaai, tum to pura haath pakdna chahte ho. Zyaada galat fehmiyaan mat paalo,'
Haath pakdna? Not just the hand, I want to hold all of you!'
Kanchi smiled and cupping his face, she kissed him again. The kiss deepened with each moment , and she inserted her tounge in his mouth. Vatsal's hands rubbing her wet waist , went all the way up and behind , opening her dori. Kanchi gasped .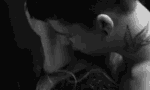 He loosened her dori and the blouse got loosened . his hands, inside her blouse , at her back, touching her bra  .
She grabbed his hair and bit his lips very hard , a moan escaping from his mouth.
Kanchi broke the kiss and started kissing his jawlines and his neck . licking, sucking, biting and kissing.
Vatsal brought his hand to the front, and pushed his hands up the blouse,
cupping her mounds over her upper inner .
she moaned loudy and bit on his collarbone .
He started applying more force and squeezing her , she looked into his eyes.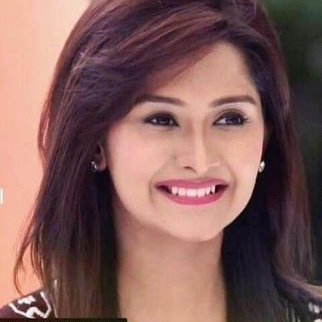 She smiled with tears, as he removed his hands . she hugged him and he tied the dori back .
Kanchi started kissing his neck again.
A vase dropped. They suddenly jerked away finding Swaragini and Sanlak standing there.
---
---