Sajna Veh FF 2.0 Promo / Teaser
Sajna Veh FF 2.0 Promo/teaser
Hello Everyone, this is naira Khan, the author of Sajna Veh FF , which successfully ran and was a fan favorite till its  64th episode featuring shivIka, SwaSan,RagLak, VirIka,ArYa, RoKa,IshVeer,TwinJ,DurJay. but i could'nt update next for a long long time due to my semesters. thus i am bringing a new plot, new twists, and a new storyline to our old characters. please do read, review, comment, and tell me if i should continue !
---
Scene 1
---
a huge and luxurious office is shown. Grey, silver , and ivory decor beautifies the arena which is surrounded by tall glass walls. sitting on his arm chair is a man in his early thirties, with a 5 day stubble playing on his face, a Navy Blue business suit, black gucci shoes, and dark cropped hair with hazelnut hints. And Yes, This is none other than our baaghar Billa, Shivaay Singh oberoi.
He is shown busy on his phone. Suddenly, a woman in a short pencil skirt, enters his room with a few files. She puts the files on his desk. and sits on his arm rest. Shivaay gets stunned and looks up at her.
Shivaay smiles – Shanaya…!
Shanaya (surbhi Jyoti) is shown. she wraps her arms around his neck.
Shanaya – Shivaay. where's my gift?
Shivaay – whatever you wish. you know na, your wish, my command ….
Shanaya smiles and loosens his tie.
Shanaya – Aww i know baby. but today, i wont ask for a jaisa taisa gift. i want something solid.
Shivaay furrows his eyebrows. – tum maang ke dikhaao tumhare liye toh meri jaan bhi hazir hai .
Shanaya leans in towards his face and places a gentle kiss on his lips.
Shanaya – Marry me….
she whispers in a husky tone…
Shivaay Looks on.
---
---
@ShivIka's Bedroom
@Raichand Mansion
@Malabar Hills
@Mumbai
---
---
Anika is shown fiddling with her engagement ring , pacing her bedroom in a very tensed state .
She finlly sits down and looks at a file kept on the table. she picks it up and opens the file, and takes out papers which are turned out to be divorced papers. she traces the papers with her fingers and touches her signatures. she takes a deep breath.
Anika looks at the screen – waqt kisi ke liye rukta nahi hai . qismat kisi ki sunta nahi hai. Nafrat ki beejon se lagay huwe per ko kitne bhi pyaar aur mohabbat se bra karo, uske phal kabhi khushiya nahi deta hai. mere aur Shivaay ka rishta bhi majboori aur nafrat ke dor se hi bandhoi gayi hi jab unhone unki biwi Shagun ko chhod ke mujhse shaadi ki thi. phir chaahe bich me kitne mohabbat bhare lamho ko maine sach kyun na mana ho, aaj phir usi chawrahe pe khare hai hum. aur aaj Shivaay mujhe chhod kar kisi aur se shaadi karenge .
A photoframe of ShivIka falls down and breaks.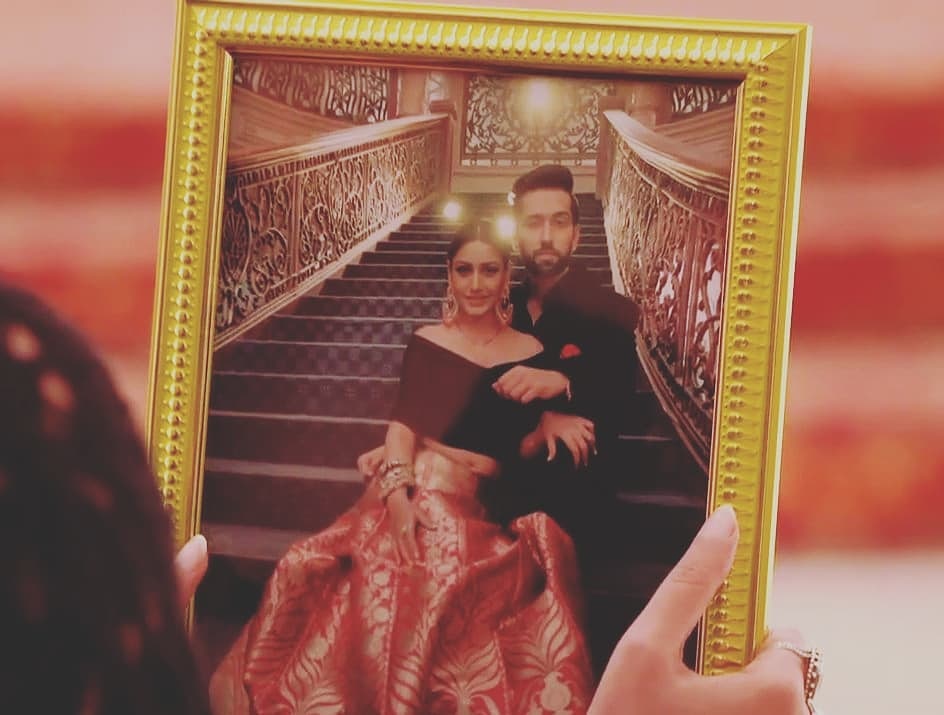 ---
---
@office
---
---
Shivaay – Shanaya….
Shanaya – Will you ? Will you marry me Shivaay?
Shanaya smiles, unbuttoning his shirt, each button by the passing seconds.
she leans in deeper to him.
Shivaay – I…..
Shanaya – tell me na baby…will you marry me…
Shivaay – ….
shanaya – come on Shivaayyy!!
Shivaay – I will.
Shanaya smirks, and pulls him by his collar and starts smooching him. she gets up on his and starts stradddling him. Shivaay grabs her by her waist as she pulls his hair.
Shivaay opens his one eye, and spots a picture .
shivaay in his mind.
aksar khushiyon ka rasta , barbaadi se ho ke jaata hai .
he closes his eyes .
---
---
@Raichand Mansion
---
---
the mansion is shown getting decorated. loads of young girls are seen in beautiful lehengas and holding flower bouquets, running around the house. camera mans are shownn clicking photos. many men are shown in rich formal suits while women are shown gossiping in heavy jewellery and velvet gorgeous sarees.
on the centre , a lush sofa set is surrounded by loads of white and cyan roses , white and gold candles and many small tables topped with small lamps and mehendi tubes .
Kaanchi is shown sitting on the sofa with a floral headgear on her hair. she is shown getting mehendi applied on her hands by her best friends and mehendi artists .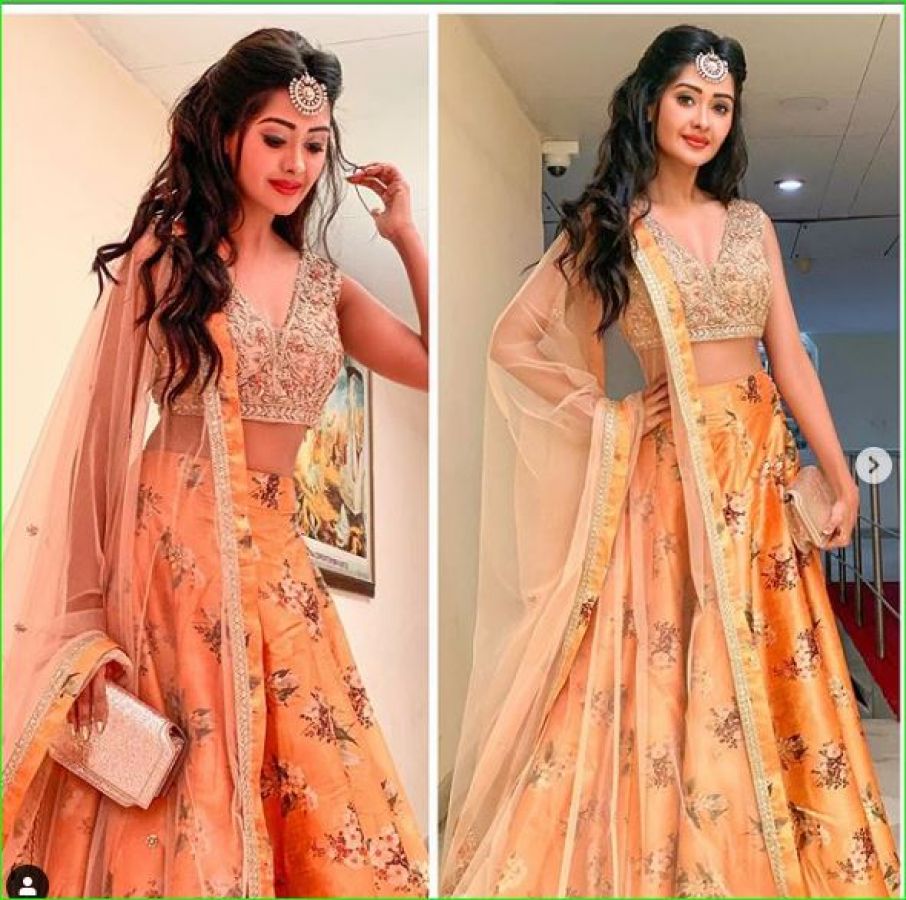 Dholls start playing.
bekhudi (yrhpk) dholl version starts playing.
Sanskar and Laksh along with Ranveer and Kunj enter in color ful coats over white kurta sets , carrying dholls wearing colored sun shades.
kaanchi smiles excitedly .
Swara joins in and dances happily with Sanskar. Swara and sanskar sit around Kaanchi and kiss her temples. laksh is shown dancing alone.
Ragini is shown standing alone in a corner . with no baby bump.  she gently places her hand on her belly and sighs deeply . she takes a deep breath and is about to join them.
but suddenly, a girl places her hand on laksh's hand and he twirls her into his embrace. they continue dancing  .
Ahana (kaveri priyam) is shown smiling at laksh. She touches his face lovingly. Laksh smiles and places his hand on Ahana's baby bump. Tears streams down Ragini's face. She runs away.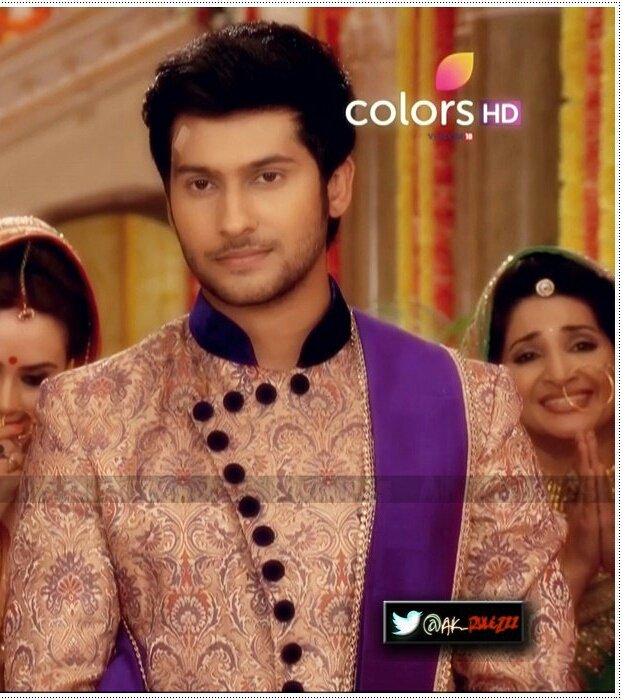 ---
---
---
Ragini looks at the screen – aur mai apne inhi haathon apne zaat ko yuhi jala dalungi….
---
Twinkle and Ishani are shown carrying flowers.
twinkle gets a phone call .
Twinkle – hello….
caller – Twinkle beta…
twinkle – who is this ??
caller – mai ghar aa rahi hu beta….
twinkle – but who are you ?
caller – Mai Kunj Ki ma hu beta…
twinkle gets shell shocked.
---
---
kanchi is shown applying mehendi. SP and Rohan are shown sitting Around her.
ishani takes the tube and places it on kanchis palm.
Ishani – V likhun kya ???
ishani winks at kaanchi.
kaanchi blushes – why v bhabhi ? you should like Vatsal's name in complete block letters.
ishani giggles and writes Vatsal on kanchi's hand. Rohan and SP look on.
---
---
the telephone rings.
Swara – hello.
caller – FLIGHT 31266903076 has unfortunately had a crash landing and no one has survived.
Vatsal's photo frame breaks .
Swara screams – Vattyyyyyy!!!!!!!!!!!!!!!
---
---
Kanchi is shown draped in a white saree
---
---
Akshara wearing a black saree burns off a candle .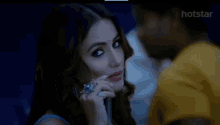 voice over – Kya bujh hayegi raichand parivaar ki sari khushiyan ?