Sajna Veh – Epi 37 – "Valentines special"
Epi – 37
---
---
#IshVeer Ki Shaadi
@Bali
@Indonesia
@Private island
---
---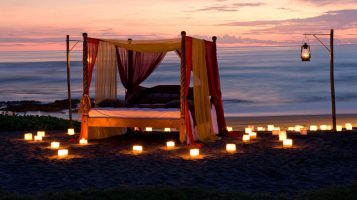 A private secluded beach is shown.
Sanskar is shown coming there talking on phone.
Okay im here..what the !!
He gets surprised seeing the arrangement. He thinks.
Who did this. I was so angry on swara for spoiling the valentines night that I didn't prepare for her. This is our 2nd valentines after maarriage. But who did this….
Suddenly, a pair of arms hold him from behind and hug him tightly. He touches the hands and turns back.
Swara is shown in pure white lingerie, all her body almost visible. Her hair is shown as usual, pretty, brown , layered and highlighted. She is shown in nude makeup and tinted pink lips , kohled eyes. , white stockings. Wearing her engagement ring and reddended dark mehendi. Looking like a newlywed bride. Sanskar.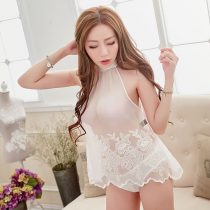 Swara sits on her knees on the white sand .
Im sorry . I know during these preparations of wedding, I couldn't give u time. U planned a surprise for me in the sangeet , but I flopped that too. But let me tell u , I will never fail in loving u ,supproting u , being with u . sanskar u r my pillar. My pillar, my strength. Being the bride of my first crush, first love, first kiss, means more than everything. I know I don't bother to dote on u as much as u do. Bcause im assured that ur mine. And u will always be mine. Right ? I m proud of you sanskar. A very happy valentines. I love you very much. I love u baby. I love u .
Swasan get tearry eyes.
Sanskar – swara …
Swara gets up – I spoiled ur night yesterday. I also didn't get u a gift.
Sanskar – swara.
Swara – but I got u something. 2 years ago on our wedding night, uhad gifted me by tattooing my name on ur hand. Today, I have a small present for u too.
Swara rised her hand and removed a bandaid. Sansakr saw the tattoo of his name on her hand and got tearry.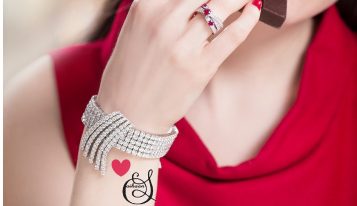 A single tear escaped his eyes.
Sanskar tghtly hugs swara and caresses her back. He broke the hug and kissed her hand repeatedly. Swara smiled . he cupped her face and kissed her forehead. He then kissed her cheek, her temples, her nose, her chin.
Swara trembled , as he picked her up and put her on the bed. Swara looked at the open sky. He lied down on top of her and kissed her neck and gave her lovebites. Swara tried to move but he didn't let her.
today u wont even move. Let me thank you for his lovely surprise.
---
---
Adult Content. Warning. read at ur own risk.
---
---
He went down and started kissing her thighs, her legs. Swara tucked the bedsheet as he kissed her belly and kicked her navel .
He went up and kissed her lips. Their tounges fought for dominance.
He sucked her tounge and her lips and she bit his lower lip. He bit her back , harder.
she moaned hard. He softly removed her lingerie and kissed her mounds. He pleasured her by sucking her under the stars.
sanskar !! …mm…mmh….sanskar!!
sanskar removed her lower inners and ate her out as swara grabbed his hair.
He got up and removed hisclothes, one by one and then went to lie down next to her. She turned him and started riding him. He entered her and both lost in a world of esctasy.
---
---
Adult Content. Warning. read at ur own risk.
---
---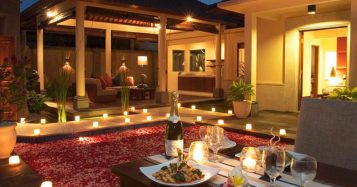 The roof top suite is shown. The roof is made of glass. Beautiful full moon sky is shown. The room is decoaretd  with a dark red roses, and red and white baloons, white candles. Maya is shown entering in a red silk blindfold. She is shown wearing a pink fluffy blouse, sleeveless, with pink transparent net saree… arjun enters behind her ,leading her. Suddenly she bangs and is about to fall, when arjun holds her. She blushes, as he helps her back. He removes her blinfold…
..what is this..??
this..
Its so beautiful …
Nothing compared to ur magical beauty…
(blushes hard)
Arjun suddenly smirked and pulled her pallu. maya twirls, and suddenly, the saree falls off..she falls on the side desk..she is shown in a baby pink lingerie..curly brownish hair..baby pink stilletos…and a heart pendant. Arjun gets mesmerized with her beauty. He goes near her and holds her waist freom back and gives her a squeeze.. he whispers..
U r so f**king hot babe
(smirks)
He starts nibbling on her earlobes. She enjoys. He slowly kisses her neck and sucking there. She moans loudly as he leaves a hickey..she gets weak on her knees. He makes her staright and leads her blocked to a wall. She closes her eyes. Arjun caresses her neck and cups her face. He then leans in to kiss her. He starts sucking her lips. Maya  gets turned on and digs her fingers into his hair. Suddenly, she holds his chest and removes his white shirt. He is shown shirtless, in  black denim jeas. She rubs is bare chest.he breaks the kiss. And takes her in his arms. He puts her on bed gently. He lies down on top of her and kisses her face, neck, shoulders.
He slowly removes her lingerie.
He gets aroused deeing her legs. He reaches her thighs and hungrly sucks on it. She caresses his hair. He goes all the way down and removes her heels, and sucks her toes. She pull him up, and smooches him wildly, as she gets on top of him.
He unhooks her bra. And turns her over. He kneads her mounds and kisses her neck. She scratches his back. He moans..he starts going down and rubs intensely on her inners. It gets wet, and he slips it away…she pulls him up and removes his pants, boxers..he then kisses her cheeks ,and enters her lying down.. She moans and hugs him tightly…candles are shown burning, screen blurs.
---
---
Adult Content. Warning. read at ur own risk.
---
---
A beautiful private resort is shown. With a bedroom ,and a swimming pool. The pool is decorated with rose petals, navy blue canles, lights…and crystals. The bed is shown with marroon roses, blue and white décor…
Laksh  is shown swimming, in navy blue striped trunks. His toned muscles are shown. He comes out . water drips from his body. Suddenly he is thrown on the bed. Ragini is shown. She is shown in staight brownish highlighted hair, and a dark black corset with net leggings…she looks at him seductively..
.tumhe kya laga..mai valentines bhool gayi ?? ab mai bold nahi rahI ?? uh ??
.nah…nahi..ragini..its
Wait….and watch…
She takes handcuffs from the drawer and binds his hands. He looks mesmeized in her bold avatar. She then starts a trip tease. She plays look what u made me do by taylor swit and starts dancing s*xily..he makes fists in wish to touch her.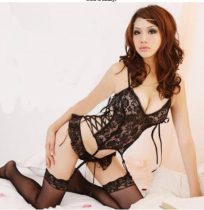 She then climbs up the drawer and sits there, and touches herself. Laksh bites his lips and looks at her for mercy. She smirks. She then takes a dip in the pool, and comes out all wet.
Laksh looks blacked out. She removes her leggings..and pulls him up and pushes him in the pool. She unties his cuffs. He grips her tightly ,and starts smooching her. Their tongues get entertwined.
Both of them take a dip in the pool while kissing. ragini takes support in the pool side . while he sucks away her wet legs to make them dry. She enjoys and moans.
He slowly, gets up and makes her lie on the pool side. He removes her corset. She is shown completely clotheless.  He thows her in the pool. He jumps too. He makes her get up, and slowly starts smooching  her from lips to her navel.
He sucks her mounds mercilessly. She groans badly…he sucks the water from her navel, and reaches her core. He sart licking. She moans badly. And pulls his hair. he makes her lie on her back . and get up. He enters her taking her up in his arms  and she moans loudly. He turns off the light, and they make love in water. The camera blurs….
---
---
---
Precap – The Bachelorette