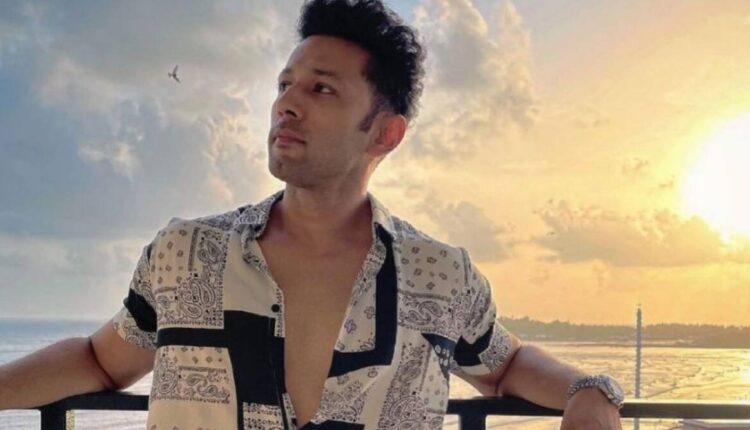 Sahil Anand Apologises for leaving social media abruptly
Actor Sahil Anand shot to fame with Ekta Kapoor's Kasautii Zidagii Kay. Recently, Sahil had quit social media out of the blue and no one knew why he vanished in thin air. Now he has extended an apology to his viewers for leaving social media on an abrupt note. This move came after he opened up about the state of his mental health and how he feels "disassociated" and "out of place". On Wednesday, Sahil issued an apology to his fans through a video for "troubling" and "unintentionally scaring" them.
Sahil Anand said, "I am sorry, I really troubled you guys a lot. I did not know that my message would affect so much. I just wanted to go away. I'm sorry if I have troubled or unintentionally made someone scared by my post. But then, I just wanted you guys to know because you are a part of my life. I did not even share this with the closest of my friends about what I was going through. I think I owe an explanation to you guys. I did a film two months back that was very dark and psychological. So, I had to prepare a lot for that and the shoot went on constantly for three days and then I never came out of that story and I tried to do justice. Unluckily, even after the shoot was done, I couldn't come out of it" but with time, it was fine but again I got hit by it after watching the film."
Sahil spoke further about he traveled to Chandigarh and consulted a psychologist and was suggested to stay away from mobile phones and social media for at least 3 days to fight his demon by himself. He again apologised for hurting the sentiments of his fans and said that he feels blessed to receive so much love and he was glad to see so many "concerned" messages for him. Sahil also advised everyone to call for help if they are battling something.
His last message was: "Hi everyone, hope you guys are doing fine. Just wanted all my loved ones to take care of themselves as I have decided to be inactive for some time, I'm not feeling like myself and the last couple of months have been tough on me. Right now, I need space. I feel lost. I feel disassociated. Sometimes your passion can become your worst nightmare. Guys, mental health is important. Kabhi kabhi kuchh wohi cheez zyada affect kar jaati hai jinko hum khud ke jyada kareeb kar lete hai..I tried my best to feel normal but its only getting worse. TC. Love S.A."