Saaya (Shadow) RoshAn Horror SS Part7
Aman went to a bank.There accidentally he bumped into a girl.Aman:Sorry,
Suddenly he saw her face.He and she were surprised to see each other.
Aman:Shivanya!
Shivanya:You still remember me…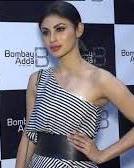 Aman:Of course yes.I remember you.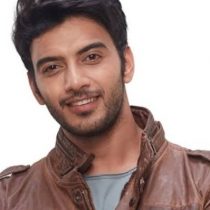 Shivanya asked him painfully:Do you remember my friend?
Aman said painfully:Yes.
Aman thought:How can I forget your friend when she is around me always like a curse?
Shivanya said tearfully:Sorry Aman.You may be thinking that my friend fooled you by not coming to meet you.But actually she loved you sincerely.But she could'nt meet you as she passed away.Her name was Roshni.
Aman felt upset:I know Shivanya.
Shivanya:You knew it?How?
Aman thought:I can't tell her about Roshni's soul.
Aman:Leave it Shivanya.
Shivanya:Though you did'nt meet her directly you were connected to Roshni in another way.
Aman:How?
Shivanya:Through letters.
Aman:Letters?
Shivanya:She used to send you letters anonymously.
Aman was shocked.
Flash back….
Aman was amused to get anonymous letters.
Aman:This girl is unique.Who writes letters these days?But she chose letters over emails and whatsapp messages.She is special.
Aman wrote her a letter back.
Present….
Shivanya:When you replied to her through a letter she was so happy.You both had become so close through letters.But she never revealed her name though you asked her many times to reveal her name.
You did not know that the girl who wrote letters to you was my friend who loved you madly.
Aman was shocked.He was so numb that he was not able to react.
Shivanya was in tears: The day you both planned to meet. Roshni had decided to reveal to you that she is the same girl.But fate did not allow it.Very cruelly her life was snatched by the cruel destiny.
Aman:Are you saying the truth?
Shivanya:Yes.
Aman's tears rolled down his cheeks.
Aman reached home.
He remembered his past.How he got closer to the girl who used to write anonymous letters….how she revealed in every letter that she loves him without his knowledge…how he fell in love with her gradually….
He remembered replying to her once:I don't know how you became an important part of my life.But now you are my inspiration to compose music.Though I have not seen you I feel you everywhere.The last one month changed my life completely.I have fallen in love with you.
When she replied…:Your love is my biggest jewel.I am on cloud nine now.I am the most luckiest person in this world.
When he wrote to her to reveal her name she replied that she will reveal it on time.
One day his best friend Veer's sister Maya called him to a juice shop.They ordered juice.Aman was sipping juice.
Aman:What do you want to say Maya?
Maya moved closer to his ears whispering:The biggest secret!
Aman:Maya!
Maya said in a romantic tone:The time has come to reveal my identity Aman.
Aman:Means?
Maya blushed:You asked me to reveal my name through letters.My name is Maya.


Aman was surprised:It means..it's you who wrote letters to me?


Maya blushed:Yes.
Aman:Oh my God!Why I could'nt recognize you?Why did'nt you talk to me directly instead of writing letters?
Maya:I was scared of rejection.
Aman:Through your words in letters I realized how beautiful your heart is.You have become my soul Maya.
The blushing Maya embraced him happily when he felt that he got his Angel.
Present…
Aman's eyes were full of tears.
Aman:I thought that was the most beautiful moment of my life.I was wrong?Maya lied to me ?The woman I loved is Roshni and not Maya?Am I betrayed?Why why and why?
Aman was frustrated.
Aman:If Roshni was the letter girl why did she hide it from all these days?She could have revealed it to me.Then why?I want to know the truth from Maya.
Roshni went to Shivanya's house.She saw Shivanya drinking fruit juice there.

Shivanya could not see her as Roshni was invisible.Roshni's eyes became teary.
Roshni:I want to hug you now Shivanya.But I can't.


Roshni wiped her tears.
Roshni:I can't be weak.I have to search what I want.
Roshni went to Shivanya's room and searched for some albums.She opened an album and removed a photograph from it.
Roshni smirked.
Aman went to Maya's room.Maya was not there.
Aman:I have to wait for Maya.


Roshni watched it.Her eye balls turned yellowish.


Roshni:You need to know at least a bit of truth now Aman.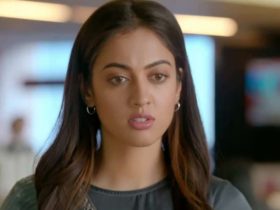 In her hand there was the photograph which she took from Shivanya's house.
Roshni blew air at the photograph.The photograph flew and fell before Aman.Aman took that photograph and looked at it.He was shocked to see it.