Saath Hai Toh Baat Hai – Episode 3
Hey all ,here is next episode. Before reading ,I would like to tell that I am not pointing any character ,this is for just an story.
At college,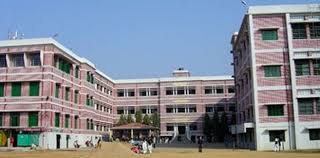 Gehna and Tia come at the gate . Gehna was about to enter then  ,A large crowd stand in line with flowers .
Behind her Kanak and Riya enter from behind , and says Our day got bad now ,.
All starts to tease gehna . Tia was about to tell ,but gehna stops her and they both go inside the classroom .
During lecture too , Kanak and Riya were troubling gehna  but she was Focused in class or lecture.
After lecture ,
Notice
There is a debate competition in our campus ,those who want to take part can take by registering their name 📛. Their will be also winning prize of 1,00,000/-.
After registering her name ,
Gehna goes infront of car and stand and say – I didn't tell about anything till now , I Gehna challenge Kanak for debate competition.
Kanak- challenge accepted.
In the car ,
Riya- are you sure you will win the debate ?
Kanak- Don't worry , I know what to do and laughs evilly.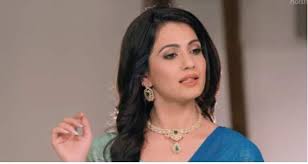 In the cafe ,
The guy is Rahul Radhika s best friend.
Their chit chat was too long ,and and they have gone to home.
At Radhika s mansion ,
Radhika- I love Anant but always feel attached with Rahul ,I don't know why? Maybe I love Rahul otherwise it is just a thought . Nevermind .
At Anant s home( after completing work ,he has come to home)
Anant- I need to go for debate competition , so I should sleep now .
Anant just closed eyes and a picture came infront of him.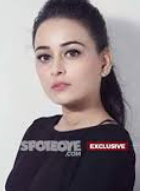 He wakes up sternly and says – I think I am taking stress ,I should call doctor.
After sometime , doctor comes ,
Doctor- it is nothing ,but a big problem
Anant- what is it doctor
Doctor- This is chemical reaction called love
Anant- serious (laughingly) and says thank you doctor .
Gives him fees and sleeps.
Gehna is doing sleepover at Tia home,
At night,
Gehna- I have told but do you think I am ready for it ?
Tia- yes you will do the best .
Gehna- oh ha I forgot to text my leave application for tomorrow .
Tia- give I will do.
After typing and sending they both sleeps.
Next Morning ,
Anant PA – Sir , our new SM has asking for leave.
Anant- what does she want ? Sees the time and says I will see afterwards ,I need to go to college for debate competition .(sry for mistake , but I forgot it was debate not fanfest)
The competition will be in evening.
In debate competition ,
One by one all gave their speech on the topic of parents . Anant was getting emotional after hearing ,but controlled himself .
And last turn was gehna . After her speech , Anant understand her and think he did so wrong with her .
After the speech of principal ,
The winner is Gehna . Kanak was shocked 😲😲😲. Riya says I have told you na ,now come I have a plan .
Gehna get award from Anant .
And episode Ends.
Hope you all like it.i didn't add much images . Pls comment your views . If you want then I can continue it with twist ,it depends on your comment.
Note – I will upload sblk epi 3 and wbff 1 soon.