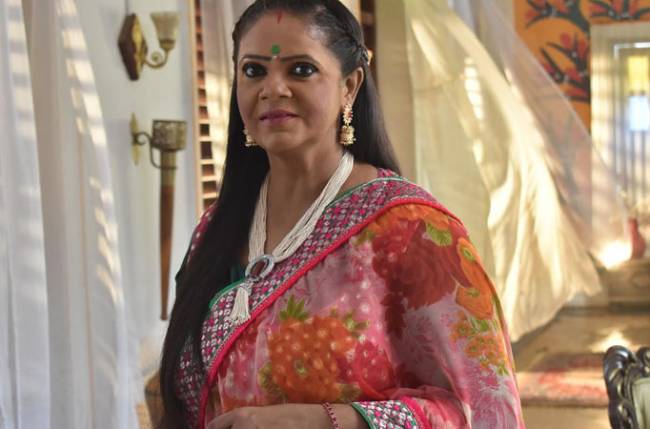 Rupal Patel gives her nod to be a part of Saath Nibhana Saathiya 2
Saath Nibhana Saathiya 2 has been in the top entertainment news ever since we saw that  awesome ' Rasode mein Kaun tha' song. The second season of this very popular show is all set to hit the screens soon. The makers are working on the cast and slowly and eventually things will unfold and the fans will see the second season of the show.  As new updates keep coming in about the show, the latest suggests that Rupal Patel aka Kokila Modi will be a part of the show and how SNS 2 cannot happen without Kokila.
While earlier she had mentioned that she will not be a part of the show as she hadn't been approached but now things have changed. The makers wanted to cast her for this season too and she has given her nod as well. In fact, producer Rashmi Sharma also went on to say that the Modi family will be incomplete without Kokilaben as well as Gopi (Devoleena Bhattacharjee). (ALSO READ: Promo Of Saath Nibhana Saathiya 2 Is OUT!! Have You Watched It Yet?)
Meanwhile, Rupal went on to say how she was in two minds when she was first approached for the show as she believes in doing one show at a time. However, she added that both the producers, as well as the channel assured her that they will figure a way out to ensure things proceed smoothly. Talking about the popular song by Yashrajji, she said, "Till I saw Yashrajji's face, I was in shock because I was sure I hadn't said the dialogue that way. But eventually, I was delighted and proud, and so was my family. And I felt that if a youngster had taken interest in my work and made it popular again, I had to congratulate him personally."
As for the show, we know actors Harsh Nagar and Sneha Jain will be taking on the lead roles this season. While the former has worked in TV shows earlier, Sneha has worked in Gujarati serials so far and is relatively new.