Life Ok's new show Roshni has replaced Mahakumbh at the 8pm slot. The show started on 13th July 2015 and the first week episodes just emphasized on the character's sketching. Roshni is a resident surgeon working in London's hospital. She has just one dream to get fellowship under her idol Dr. Raghunandan. She believes he is the Lord on earth and wants to assist him. Few twists in the show make her get scoldings from Dr. Raghunandan. Roshni stills breaks the protocols and saves his patient. She believes in humanity over anything else. She risks her career and her job to save a patient's life.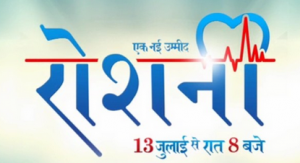 Another layer in the story is shown in Bhopal, where Roshni's family resides. Her entire family is of medical background and beautifully sketched. Rajat Singh wants to open a hospital for his mother Vasundara's dreams and calls up Roshni to be present in the inauguration. Roshni gets inspiration from her grandpa Kishore Singh, while her father Anand is still in guilt of not able to save a patient's life. The show brings many facets in the doctor's life and how sometimes they have to make tough decisions.
Main Characters:
Roshni: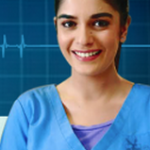 Roshni is a dedicated, simple, lively and an honest surgeon. She is passionate towards her work and keeps her patients at the highest priority. She believes that everyday is a new challenge and is ready to face anything, by giving the best of her talents. She is a responsible doctor and her intuitions never go wrong. Roshni takes medical advises from her grandpa Kishore and he makes her understand the need to serve poor patients. He guides her throughout her medical journey and is present for her when Roshni needs her mother Vasundara. Roshni wants to make humanity survive by her care for her patients. She values life and promises to keep her medical duties on top priority.
Kishore: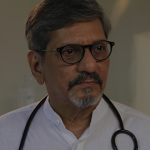 Kishore is Roshni's grandpa. He is a really good doctor and a generous person. He defines patients by their need of the treatment and does not differentiate whether they are rich or poor. Kishore works at rural clinics as well as big hospitals. He is most respected doctor in Bhopal and his diagnosis is never wrong. Kishore is the guiding light in Roshni's life. Kishore observes the differences between his daughter Vasundara and his son in law Anand. He tries to sort it and turns into a great friend for Anand. He motivates Anand to get back to his medical career and tries bringing him out of his guilt.
Vasundara: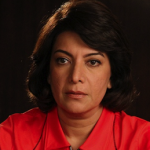 Vasundara is a kind mother and a good guide for Roshni and Rajat. She has seen Roshni being an achiever always. She supported her son Rajat in his dream to open a multispecialty hospital. She is a big support for her children and is a gynecologist by profession. She is one of the best doctors in Bhopal. She has differences with her husband Anand. She finds Anand escaping from his duties and calls him an escapist. She follows principles of her father Kishore and is an obedient daughter to him.
Nikhil: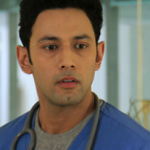 Nikhil is Roshni's best friend since years in London. They have strong bond and often share their medical opinions on the patients. Nick stays busy in dating when he is off his medical duty. Their other friend Doodle also joins them while they roam around in free time. Nick is caring friend and a fun loving man. He reacts first and thinks later. This makes him against Roshni sometimes. He later patches up with her by showering gifts on her. He is a complete charmer along with a good resident surgeon.
Raghunandan: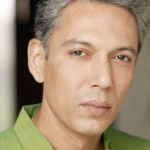 He is the best surgeon regarded by everyone. An internship in his hospital is considered to be the most respected thing. He sticks to the medical protocols and never gets friendly or compassionate with any of his patients. He does not bring emotions in mind when he operates anyone and is much focused. Raghunandan is good at heart and shows attitude to have interns under his control. He agrees to become Roshni's mentor and offers her fellowship after she saves his patient's life. He is impressed by Roshni's talent and her MRCS score.
Anand: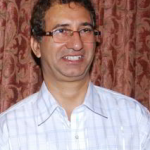 Anand is Roshni's father. Vasundara calls him an escapist as he never takes interest in his children's lives. Anand is connected to Roshni and often advises her. Anand and Kishore share great time at off hours. Anand is troubled by his patient's death by which he has left his medical practice. He was one of the best surgeon at that time and Kishore got him married to Vasundara. Anand is now a college dean and teaches Anatomy. He has suppressed his talent by the mental block of his failure. His failure has made him stay aloof from a blooming medical career. Anand is a responsible father and loves his children, though he does not express till its needed.
Rajat: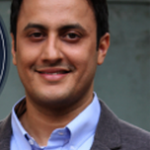 Rajat is Roshni's brother and a doctor by profession. He is known for being a responsible son and a dream achiever. He wants to be a good son for Vasundara and realizes her dream to open a big hospital. He arranges funds and gets some investors on board. He gets troubled as he loses funding in last minute. He has his best friend Sharad, his PA. Sharad takes him to take illegal money and Rajat limits himself from doing any illegal thing. He confides with Vasundara about financial crisis. Rajat wants best doctors for his hospital and can't see his dreams breaking.
Cast:
Pooja Gor as Dr. Roshni Singh
Sahil Anand as Dr. Nikhil Kapoor/Nick
Divya Seth Shah as Dr. Vasundhara Singh
Amol Palekar as Dr. Amar Kishore Singh
Rahul Vohra as Dr. Raghunandan
Inderjeet Sagoo as Dr. Rajat Singh
Imran Javed as Dr. Nitin Patel/Doodle
Kurush Deboo as Dr. Anand Singh
Raghubir Yadav as Badri
Story So Far: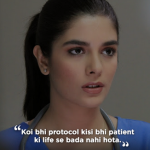 Roshni is shown in London in her introduction scene. She treats a senator along her group of surgeons. She suspects him to get poisoning by some form. Being unsure of telling her seniors, she talks to her granda Kishore in Bhopal and narrates the whole case to him. Kishore suspects it to be MIC poisoning, and asks her to do the treatment by bringing this angle in the senior's sight. Roshni works under Dr. Roy. She tells him about MIC poisoning which is the least possible thing to happen. Dr. Roy does not believe her at first and she gets some instances. Roy talks to Kishore and gets convinced. He rushes to save the senator, being thankful to Roshni for her perfect diagnosis which they could not realize. Roshni gets in Dr. Roy's best student place and he offers her to do a surgery assistance under her idol Dr. Raghunandan. Roshni is shown visiting the same coffee shop to visit Raghunandan to ask him for a single chance. She never had courage to ask him. He did not notice her ever there and this comes as a big chance for her to impress Dr. Raghunandan.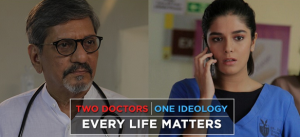 Roshni's fun life is shown with her friends Nick and Doodle. The next episodes show about her family roots in Bhopal. She is very connected to Kishore and talks less to her parents. Her brother Rajat is opening Leela hospital and sends her tickets to be present in the inauguration. Roshni is highlighted as a humble person who knows to speak her best and is totally positive in life. Nick and Doodle are less shown on duty, as the guys are busy dating. Roshni is a workaholic and does not even take leave on holidays. She gets excited to assist Dr. Raghunandan. Out of nervousness to see him, she snaps a nerve of the patient. Her mistake makes Dr. Raghunanandan send her out of the OT. He asks her to forget about her surgeon dreams and lowers her confidence. Dr. Roy gives her a leave to settle her sorrows. Roshni then resumes her work at the hospital.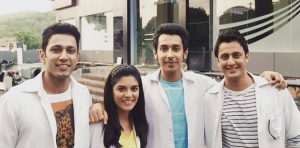 She examines a teenage girl and diagnosis ectopic pregnancy. This goes against Nick. Nick does not agree to her suggestion of doing the scan and the girl gets serious. Later, Dr. Roy questions Nick about not doing the scan. Nick misunderstands Roshni initially and blames her of doing this to clear her mistake. They have an argument and he realizes his mistake. He apologizes to her with flowers and gifts. Roshni goes to save Dr. Raghunandan's patient in his absence in the hospital and does the right treatment in right time. Dr. Roy and Dr. Raghunandan show some strictness to her for breaking the protocols. She tells them that no protocol is important for her than a patient's life and she will never regret of doing so. Dr. Raghunandan gets impressed by her and offers her a fellowship.
Our Take: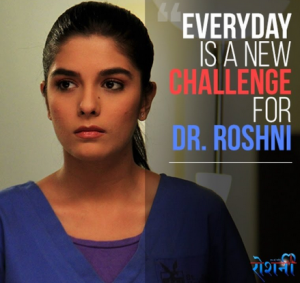 The show on doctor's concept has been around before on many channels. While Sanjeevani was superhit show, most recent one was Zindagi Wins on UTV Bindass. The concept to explore a doctor's life is a tried and tested one. Few new characters and different approach are the things which can make the concept look fresh. Every doctor has same motto of saving the patient's life. Dr. Roshni is also going to portray the savior in human form. The show started well by getting veteran actor Amol Palekar in the show. Amol is grounded in his character and its just effortless portrayal. Priya Gor as Roshni will fit more in her character with every episode. Kurush Deboo as Anand is superb in his role, while Rahul Vohra as Dr. Raghunandan needs more screen time to present his character. Sahil Anand as Nikhil is convincingly good and other cast also perfectly fits. The initial week was good to watch. Story is kept at a moderate pace with scenes shifting between London and Bhopal. Scenes are mostly shot in London city and adds a star to the show. The show is on Life Ok and can become a stable grosser in coming time. Priya Gor remains the USP of the show.
Overall: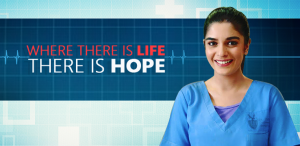 It is a good attempt to showcase the challenges in a doctor's life on a daily basis. The show is clean and watchable by the entire family. Priya's fans can rejoice to see her in this perfect role of Dr. Roshni. The show gives good knowledge about the medical field and can interest people needing an insight regarding it. Life OK has been bringing more finite shows and trying different concepts. Roshni looks better compared to previous ones.
Our Rating:
3 out of 5
Feel free to post your reviews in comments below. All off-topic comments will be deleted.