RoshAn horror ff: Deewana Jinn (part 2)
After some moments of whimpering, she laid again holding the duvet tightly. Once again her duvet was snatched from her. This time it laid in a rumple on the floor, the door closed all of a sudden and she felt heavy weight on herself, she couldn't move, couldn't breathe, sweat beads formed on her forehead. She tried to call for help, her tongue moved but her jaw and lips didn't move, her whole body was heavy. She felt a hot breathe on her neck although no one was laying beside her not on top of her. She began to breath heavily.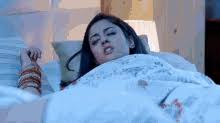 She felt wet kisses on her forehead, cheeks, nose, lips, chin and neck. At this point, she began to shiver. Suddenly, she heard a whisper in her ear although no one was there. It said, "shubh raatri, sweetheart." Her eyes grew wide at the whisper and that's when she fell in a deep slumber of unconsciousness but her body kept moving and shaking as if someone is deliberately doing it.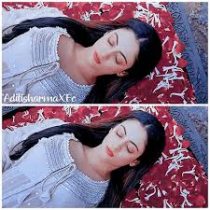 *************SPLIT************** 
Next morning, Roshni woke up and recalled last night where she was paralyzed and felt someone on top of her, she even had vivid dreams of someone getting intimate with him, the dream felt very real.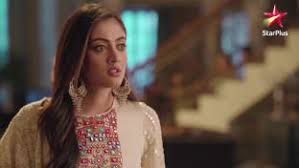 She went to the washroom and took a bath where several hickeys could be seen on her neck, her thigh and her arm which shockingly went away after water went on it. "Uff mere dil mein thori khaali si jagah thi, uff tu ne aa ke dil ki raahein ye jaga di, kuchh keh bhi na saki, ye kaisi bebasi, yoon chupke chupke aaya bin bulaya mehmaan, uff mere dil mein thori khaali si jagah thi, humko na khabar kab kaise aaya vo, Dil seeee khuss phuss kya farmaya vo, uff mere dil mein thori khaali si jagah thi, uff mere dil mein uff uff mere dil mein thori khaali si jagah thi," she sang and was finished with bathing.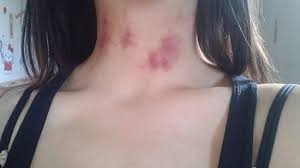 She wiped her body and wrapped her body in a towel and wiped her hair dry from another towel. She felt a touch on her back and she turned immediately but no one was there. She shook her head on her over imaginative mind. "I think I'm thinking too much," she said to herself and proceeded outside but stopped as something caught her eye. She took a step backwards.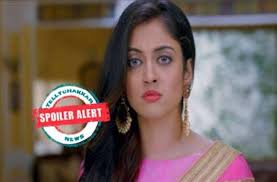 On the mirror there was written, "you have a lovely voice." She got shocked as no one comes in her washroom besides her. Then she smiled and chuckled. "Maybe Khan baba did it to scare me so that I think who wrote it and then I will go to him and hug him telling there's some ghost in my washroom and he will come with me following him, and he will laugh and reveal that he was the one to write it, and then I will beat him and he will tease me of getting scared of his childish trick, this waiyaad praani will never get over with these childish pranks," she said and went outside closing the washroom.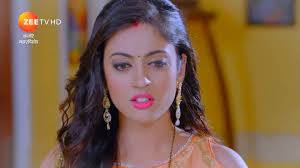 Little did she know that her reflection didn't move along with her, it was there only standing still and giving a sinister smile. Roshni got ready in beautiful clothes and smiled to her reflection and went outside the room. Once again the reflection didn't move along with her and gave a sinister smile but she didn't notice it. Suddenly the reflection disappeared as Roshni had gone outside the room. She ran to Aman and saw him sitting lost with a smile. She sat beside him and clicked her fingers in front of his face. He got out of his thoughts and turned his face towards her, he still had a smile on her face. "What the hell do you think of yourself? That you will try scaring me and I will get scared?" She asked narrowing her eyes at him. He shrugged. "Sorry? What are you talking about?" He asked and she held his collars. "Don't do any drama Khan baba, you wrote on my mirror that I have a lovely voice and now you're acting all innocent like a child," she said gritting her teeth. 
"Excuse me? I never came to your room, okay? You know very well that whenever you're asleep, I don't dare entering your room, what time did you wake up? Thirty minutes ago, right? I woke up five minutes ago, and it's not possible that I will be there in the washroom when you would be bathing I mean come on yaar Roshni, I loved doing these pranks when we were children, now we are no more in our childhood, we've grown up, okay? You should say that you wasn't getting any excuse to talk to me so you came up with this, right?" He asked chuckling every now and then. 
"Oh, so you didn't write anything?" She asked and he shook her head. "What if I show you?" She asked and he shrugged. "Okay," he said and she held his wrist and pulled her along to her washroom and pointed at the mirror. "Look," she said and stopped in a shock as there was nothing written on the mirror. "Huh? Got some relief? Come on now come outside, it's so hot in here," he said and she came outside behind him and he began leaving the room. 
"Aman," she said and he turned to her. She hugged him. "That really was written on the mirror," she said and he hugged her back. "Hey, relax, maybe you didn't had a good night sleep," he said and she broke the hug and looked up at him. "Aman, last night, there was someone in my room, someone who couldn't be seen, and believe me, I had a vivid dream of someone getting intimate with me," she told him. "Roshni, that was just a dream, maybe you're thinking too much, you need some rest, do one thing, don't go outside, just rest for today, go from tomorrow, okay?" He asked and she nodded. She laid on the bed and he covered her with the duvet and she closed her eyes. He switched off the light and went outside eyeing her.