RoshAn Horror ff: Deewana Jinn (part 1)
Roshni was a sweet and cute girl with who everyone loved to spend time. She was very fashionable and always wore modern clothes plus she was a model. She only had a sister and a brother in law who were her only family. One night after returning from her shooting, she got out of the car and stood under the tree looking very gorgeous with her long hair flying in the air. She had a polite smile on her face when suddenly she felt a shudder and brushed it off. She went to the backseat of the car and got out her stuff.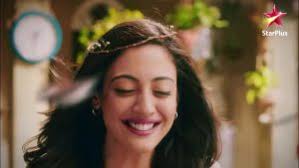 "Jeevan mein jaane jaana, ek baar hai hota pyaar, jeevan mein jaane jaanaaaa, ek baar hai hota pyaar, once upon a love in life, once upon a life, once upon a love in life, once upon a life," she sang in her beautiful voice and locked the car proceeding inside. As she was about to unlock the house, the door was opened by her sister and she was engulfed in a hug. "Welcome back sweety, look who came," her sister, Neelofar told her as she came inside. There sat a man on the couch with the most handsome looks, he turned to face her, it was Aman.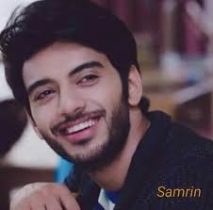 She smiled and he stood up as she came towards him and hugged him. "You came back Khan baba, missed you so much, love," she said still hugging him. "I missed you too, love," he said and they broke the hug. They sat chitchatting when Neelofar brought food for them and went leaving them alone. "Roshni, don't you think you look too beautiful? I mean extraordinary beautiful?" He asked all of a sudden and she gave him a weird look. "Means?" She asked shifting a little on the couch. "I mean…."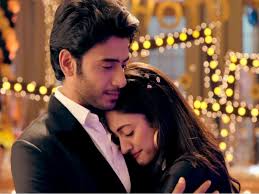 His voice trailed off and he shifted a little closer to her and traced his finger on her cheek and jawline. "Itni khoobsurat lagogi toh main toh kya, koi Jinn Bhoot bhi nahi chhorega tumhe, woh bhi tumse pyaar kar baithein gay," he joked and she sighed. "Khan baba," she said irritatingly and then they had a cat fight. She was on top of him and they both fell on the floor with Aman on top of her. They had an eyelock. Suddenly she pointed behind him. "Neelofar didi?" She said and he looked behind and she pushed him moving him from top of him and ran to her room smilingly.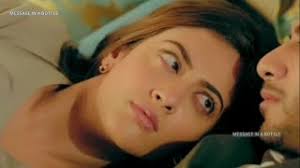 He giggled. In the middle of the night, everyone were asleep. Roshni felt someone's hand caressing her face and arms and legs. She opened her eyes all of a sudden. "Who's it?" She asked and on finding no one, she slept again considering it as her hallucination. Suddenly she felt her duvet being snatched from her. She sat up all of a sudden and got shocked as the duvet formed a figure, it seemed as if someone is standing under the duvet. She got off the bed and pulled it roughly and found no one.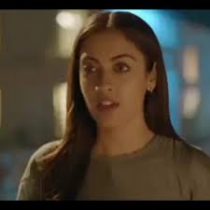 "What was that?" She asked herself in a shock and after some moments of whimpering, she laid again holding the duvet tightly. Once again her duvet was snatched from her. This time it laid in a rumple on the floor, the door closed all of a sudden and she felt heavy weight on herself, she couldn't move, couldn't breathe, sweat beads formed on her forehead. She tried to call for help, her tongue moved but her jaw and lips didn't move, her whole body was heavy.