Rishten yeh banae hai pyaar ki rang mein- chapter-38
The episoed starts at RATHORE MANSION..
Boys are bussy in the arrangements while ladies are into their makeup things..
Payal : Maya woh.. red dress is beautiful..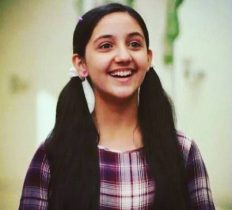 Naira : O ho badimom that's so old fashion..
Maya : Di try these ( she shows an another dress)
Falguni : No.. thats not good..
Lucky and Yuvi were watching them..
Yuvi : Why do you girls take so much time…
Naira : Oh.. hello bhai.. you can't just blame us on like that..
Maya : Haa.. Yuvi you boys only have to choose between casuals and formals but us..
Naira : We have to choose brtween salwar , Saree , lehenga and lot more..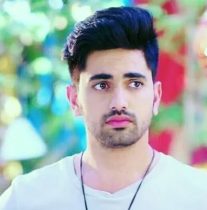 Yuvi gives Naira a pitty look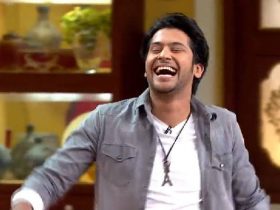 Lucky smiles hearing Naira's words and seeing yuvi face
Just then Vikram calls Yuvi and Lucky and they goes..
vikram : Lucky did you check arrangements for the haldi
Lucky : No..bade papa were..
Abhi : I have checked all..
Vikram : I didn't ask you to do anything..
Abhi : But Maya is also..
Vikram also leaves from there without saying anything..
LUTHRA MANSION..
Anita : Anshuman have you checked all
Anshuman : Yes.. maa.. i have now don't take tension..
Ayaan is shown running here and there and pakhi is following her..
Pakhi : Stop Ayaan you are making things difficult for me..
Anita : what happened why you two are running here and there..
Ayaan goes and sits with his dadi..
Pakhi : I am running behind him since morning.. tomarrow is gitu's haldi and he haven't even choose a dress..
Just then Twinkle and Sakshi enters..
Sakshi : Oh.. ayaan you haven't choose one.. then how will you look handsome..
Twinkle and Pakhi huggs eachother..
Sakshi : What are the plannings for tomarrow..
Anita :Gitu's and Arjun's haldi will happen at  Hotel imperor
Anshuman : Abhi and Maya's at Ratjore mansion..
Twinkle : But gitu di..
pakhi : She is upstairs..
Twinkle : Comeon ayaan ..
Twinkle and ayaan goes upstairs..
Gitu's room..
Gitu is shown crying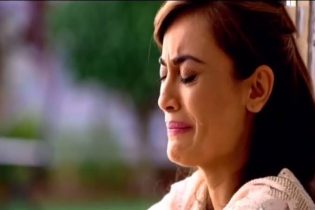 Gitu (to herself) : I have thought of many ideas i had many dreams about my wedding but .. everything is not like i have expected.. God why are you doing this to me..
Just then she hears a knock on her door. Sje wipes the tears and opens the door..
Gitu : When did you come..
Twinkle : Just now..
They both enters her room..Ayaan directly jumps into Gitu's bed..
Gitu : Ayaan get down from my bed..
Ayaan : No.. bua..
He starts jumping..
Gitu : Ayaan!!!
Ayaan(immitates Gitu) : Ayaan!!!
Twinkle and gitu and last smiles seeing Ayaan's antics