Rishten yeh banae hai pyaar ki rang mein (Chapter-31)
Another car arrives at the Mansion..
From the car Maya and Abhimanyu gets down..
He also takes blessing from them.. so does Maya..
jhanvi introduces Maya to Sakshi..
Twinkle and ragini all the time was busy talking to eachother.. so they didn't notice them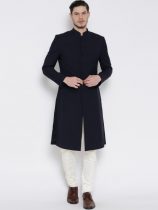 Twinkle suddenly saw yuraj andvwas shocked.. she remembers the accident scene and also the mall scene..
Abhi comes to ragini and twinkle and they talks a little bit.. Just then Yuvi takes abhi aside..
Yuvi : Bhia.. do you know her..
Abhi : Of course.. that's ragini..
Yuvi : Not.. ragini .. the other girl..
Abhi : That's twinkle.. pakhi bhabhi's sister.. and the one who saved your life..
Yuvi : Means??
Abhi : Means she is the one who took you to hospital on that day..
Yuvi was not able to utter a word.. Anita calls abhimanyu to enter the stage as the muhuraat was starting..
Anshuman and Arjun came up with the rings..
Arjun was surprised to see Maya in her beautiful dress..
Abhi entered the stage.. and all the others were standing here and there..
Arjun took the chance and went to stand near Maya..
Ragini and Twinkle saw this and They slowly shifted Maya from there wirhout letting Arjun know..
On the otherside seeing yuvi's face expression Lucky asked him about the matter and he told the whole thing to lucky..
Lucky (laughing) : Come the function is going to start..
Yuvi : Don't laugh at me..
Naira : Come .. its about to start
Arjun(Thinking the person standing near him is maya) : You look so goregous..
Ragini : Thanks bhai..
Arjun (confused) : Bhai..!!
He looks at the person who was standing near him only to realise it was Ragini..
His eyes searched for Maya and find her quite far with elders..
Anita : Ragini , Twinkle you two please go and get Gitu..
The two goes to get Gitu..
Pandit ji asks elders to put the rings near the gods idol..
They does so..
Pakhi, Ragini and twinkle gets Gitu downstairs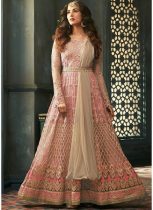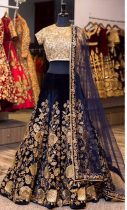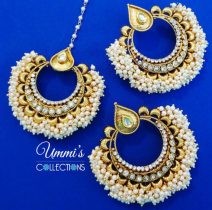 Abhi looks at gitu.. Gitu looks at abhi also
Both are nervous but tries to smile..
Pakhi takes gitu to the stage and makes her sit.. she the goes to anshuman and stands next to him..
Paditji says some mantras and invites the mothers of bride and groom..
And asks them to give the rings to them..
Abhi takes the ring from.. Payal's hand and makes gitu wore it.. Gitu also does so