Rishten yeh banae hai pyaar ki rang mein (Chapter-29)

Warning: A non-numeric value encountered in /home/ftpusers/tellyu/public_html/wp-content/themes/publisher/includes/func-review-rating.php on line 212

Warning: A non-numeric value encountered in /home/ftpusers/tellyu/public_html/wp-content/themes/publisher/includes/func-review-rating.php on line 213

The episode starts with Maya informing Abhi the things which happened yesterday night.. Abhi was sure they both can't do such thing and was trying to remember everything but was unable..
Vikram : I have decided today evening.. Abhi and gitu will get engaged..
Payal : What are you saying vikramji .. that girl she can't be my daughter-in-law..
Vikram : I can't understand you.. You are just blaming gitu for what ever happened yesterday.. and i want you not to forget that abhi was also at fault..
Viraj : But bhaisaab its sudden we haven't done any preperations..
Vikram ; No need of that emgagemt will be done simply … but will make sure the marraige happen grandly.. (looking at abhimanyu) Do you have any problem..
Abhi nods in agreeing vikram..
LUTHRA MANSION..
Anshuman : Mom.. have really gone mad.. she should atleast ask gitu's permission before doing this..
Pakhi : I think we should ask gitu if she is ready.. its true that what happened yesterday was not… but we all no that our gitu is not like that..
Anita overhears the conversation..
Anita :So you guys are playing with me.. if gitu says she is not ready to get engaged will you break this..
Anshuman : Yes.. mom..
Anita asks the servant to get gitu and she does so..
Anita : Gitu do you have a problem in marrying Abhimanyu..
Gitu : No.. mom
Anita : Anshuman .. i think now you should fo the necessary preparations..
Anshuman and Anita goes..
Pakhi : Why did you tell 'yes' to mom we would have done something..
Gitu : No.. bhabhi i really want this..
Pakhi hugs gitu and then goes
EVENING
LUTHRA MANSION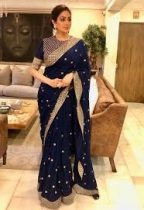 She stands in the hall of mansion inviting jhanvi and her daughter Ragini…
Anita : Come in jhanvi ji.. Ragini beta.. where is Arjun and Ashwinji..
Jhanvi : Ashwinji went for a business meeting this morning and will reach tomarrow
Ragini : Bhai has some work in office.. he will come after finishing it..
Jhanvi : Whom else are attending the function
Anita : Pakhi's family amd just us…  I have thought to do my only daughter's each thing in special way but..
Jhanvi : Anitaji everything happenes is for good.. and we all know our gitu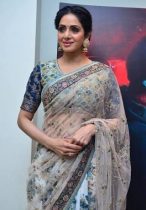 Just then Sakshi and Twinkle enter the scene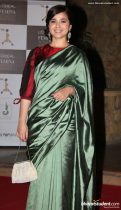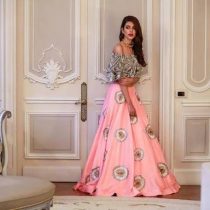 Anita : Ho.. shakshi ji you came so late..
sakshi : Sorry for that this twinkle na.. she takes a lot of time in getting ready.
At the sametime Twinkle goes and hug ragini
Jhanvi : Humm.. Ragini also .. i think they are giving us hint that its time to get them married too..
Jhanvi , Anita, Sakshi smile… Ragini and twinkle do then a whatever look.
Ragini : Gitu di … where is she..
Twinkle : Yeah.. where is she..
Jhanvi : She is in her room and pakhi is making her ready..
Twinkle : Oh  .. Ragini.. i think we should help them..
Ragini : Yeah..
Twinkle and Ragini goes to upstairs.. to help gitu in getting ready..
Jhanvi : where is Anshuman
Anita : He went to check some arrangements
Sakshi : Umm..
Anita : I wish everything should be perfect..
Sakshi : Don't worry it all will be good..

Warning: A non-numeric value encountered in /home/ftpusers/tellyu/public_html/wp-content/themes/publisher/includes/func-review-rating.php on line 212

Warning: A non-numeric value encountered in /home/ftpusers/tellyu/public_html/wp-content/themes/publisher/includes/func-review-rating.php on line 213