hi guys !!! I know many of you wanted to write me on VANSH jealousy but my some of the friends message me that they want on VANSH protectiveness …. so I thought to give their request a chance first because you all can read VANSH jealousy in many parts …. but this is my new try so please try to do support me .   let's begin 
VANSH and RIDHIMA get blessed with baby girl and named her RIDHVANSHI , after the birth of RIDHVANSHI VANSH turned into a overprotective father who used to always carry his 1 month old daughter in his arm wherever he go and can't tolerate a tear on his face …..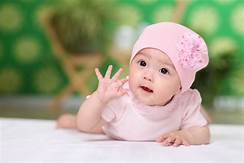 One day VANSH was in his study and RIDHVANSHI was in their room , VANSH was attending his one important met with foreign delegates when suddenly he heard RIDHVANSHI cry , He didn't even think for once and ran towards his room , and upon reaching to his room , quickly took baby in his arms and starts pampering her 
VANSH : Awwlelele ! what happened to my princess ! why my swettie is crying , someone said something to you
RIDHIMA CAME TO THEIR ROOM AND TRIED TO TAKE BABY FROM VANSH 
RIDHIMA : VANSH please give RIDHVANSHI to me and you go attend your met , ANGRE told me how much this met is important for you , I will console our RIDHVI and make her sleep
VANSH : SHHH , sweetheart nothing is important more than my princess to me , so I am not going anywhere
RIDHIMA : But VANSH
VANSH : Please RIDDHU …
RIDHIMA : OK as your wish
Saying so RIDHIMA leaves from their , its 8 pm RIDHIMA went to their room to call VANSH for dinner but after opening the door she found a beautiful scene in front her , VANSH was sleeping with carrying RIDHVANSHI in his arms , wrapping his both carefully around tiny figure , RIDHVANSHI was having smile while sleeping on VANSH shoulder , she quickly took a pic and then carefully put baby on the bed arranging pillow on her all the four side and wake up VANSH . IN the morning when ARYAN come from jogging and he was completely wet in his sweat and there he saw RIDHVANSHI on sofa lying and tried to hold her but was stopped in midway by two powerful arms 
VANSH : ARYAN , what were you trying to do 
ARYAN : VANSH bhai I just wanted to hold RIDHVANSHI and wanted to play with her . so was trying to hold her in my arms 
VANSH : ARYAN just have a look on yourself and see that you are sweating badly and a foul smell is coming from you , if you will try to hold her in your arms germs will definitely catch her making her fall sick , and after smelling this smell , my daughter will surely vomit on you , so its better for you to go first take bath and then play with her .
ARYAN immediately went from there , VANSH get a call and went aside to attend it and when he came back he found the baby missing and get panicked 
VANSH : RIDDHHVANNSHHHIII …….
EVERYONE : what happened VANSH / beta / bhai 
VANSH : MY daughter … where is she … my princess
ISHANI : She must be in your room only
VANSH : No ISHANI  I left her here only while going to attend call and when now I came back , she is not here
While they were talking , they saw RIDHIMA entering with baby in her hand , seeing this everyone rushed towards her , and immediately after reaching VANSH took baby in his arms and start kissing her all over her face 
RIDHIMA : What happened to you all , why are you all looking at me like this
VANSH : RIDHIMA where did you take RIDHVANSHI and that too without informing us 
RIDHIMA : VANSH I just went to mandir that is near our mansion so that our princess could get some blessing , and you were busy on phone so I thought not to disturb you so I silently  went from there 
ISHANI  : you know RIDHIMA that VANSH bhai is overprotective towards her baby , so when he doesn't find her here , he panicked and was behaving like someone took away his life from him .
RIDHIMA : awwww my protective hubby look now your baby is here , are you fine now
VANSH NODDED IN POSITIVE WENT WITH BABY 
THE END !! DO TELL ME IF YOU LIKE IT AND NEXT I AM GOING TO POST ON VANSH JEALOUSY … TILL THEN TAKE CARE AND SEE YOU ALL SOON