Riansh-Will it be only one sided love#immj2#SS (Part-5)
So Let's Start- (bina bakwass kiye 🙂)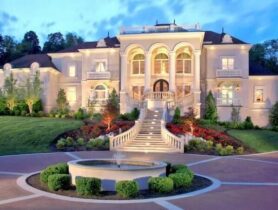 so guys u all can see a big, beautiful, and a white mansion and this Mansion is none other than VR Mansion Inside the mansion Many people were roaming here and there and a lady around 40s shout
L: arre!! Bhuvan bhaiyaa jaldi karo ye flower vha pe laga do, Suman jao vo dining Table clean kardo Arre!! sab koyi jaldi kam (work) karo Riddhima aane wali hai
From behind a man in his 40s shout
M: Arre!! UMA Vansh,Ajay,Angre bhi tou aarhe hai unka kya ???
Uma glares him and said: Arre!! Ajay Talking about Vansh tou vo 2 din bas ghar pe nhi tha and Angre and Ajay tou khuch din phele he aaplogo se baat hui hai VC mai and Riddhima tou kitne dino baad aarhi hai…. tou ladai karne se achha hai chup baitho samjhe
Ajay nodded and went towards the sofa and sit in the corner like an obedient child and put Bluetooth speaker in his ears and started listening songs
All this scenario was watched by 3 people and they were non other than Ishani,Siya and Aryan (All are positive characters) They burst into laughing but this was not audible to everyone because they UMA was busy in shouting on others and AJAY was busy in listening song. After that all came in room
(Aryan=Ar; Ishani=I; Siya=S)
Ar: U not what bade papa ki shakal (face) dekhne layak thi (cutting him)
S: BTW Ishu di u were saying that Riddhu di is Vansh bhai childhood crush
Ar (in his mind): meri tou kadar (izzat) he nhi hai (mere hote hue tujhe milegi bhi nhi ✌🏻🙂😌)
I: Yes Siya but the problem is Vansh bhai never tries to confess…😢😢 I myself 2-3 times suggested him but he is really stubborn
S: I have an idea sab koyi aapne ears idhar lao (kidhar right ya left vo tou batado mujhe bhi sunna hai 🥺🥺)
MUTE CONVERSATION
S: now is the plan is clear?? (maine tou suna he nhi 😨🥶)
Ar: but who will perform ****** role??
Siya and Ishani pointed there fingers towards him and he was scared+shocked and said
Ar: No not me I can't do it….mujhe marna (die) thori na abhi mujhe shaadi karna hai and bachhe bhi unhone bade hote hue bhi to dekhne hai phir unki shaadi isliye mai ye kam (work) nhi karunga
I: Rahne de Siya chal hum bhi jake chachi ko bata dete hai ki chachi ke gold ka bracelet Aryan ne he liya tha and usse aapne ek friend ko gift kar diya tha 😏😏
This came a shocker for Aryan he hurriedly went towards the door and said
Ar: Maf kardo devio mai ye kaam (work) karunga (BTW devio se yad aaya ki devio aur sajano ruko ab ye kaun bolta hai yad nhi aarha kyuki modi ji tou mere pyarre bhaiyo and beheno bolte hai hai na??? lo mai phir suru hogyi😐par plz koi bata dena yrr kaun bolta hai vo 🥺🥺)
I: thik hai ab tum itna request kr rhe ho tou hum ye kam tumhe de dete hai ¯\_(ツ)_/¯
Aryan was shocked by this statement and Ishani and Siya giggled and then they heard a shouting voice which was of Chanchal
C: Arre!! Ishani,Siya and Aryan come fast Riddhu,Angre,Ajay and Vansh aagaye hai aagar tum log room mai rahe tou Uma didi tum log ko punishment degi baad (later) mai
Trio said: Let's go otherwise we will be gone
Vansh,deep,Angre and Riddhima was about to enter but Uma stop them and then she started doing aarti After that everyone entered and entering Riddhima touched Uma's feet and then everyone and Hugged Ishani,Siya & Aryan and Angre & Vansh too did the same but Vansh was lil bit jealousy when Riddhiyan hugged eachother 😛 Deep greeted everyone and hugged Ajay and Rudra. After that everyone was sitting in sofa and vansh was continuously staring Riddhima which went unnoticed by everyone
U: So how much u missed us
R: infinite mom even this word also small
I: achha di do u have any BF (mereko ye likhte time bahot hs aarhi thi 🤭)
Everyone was shocked leaving Aryan and Siya Uma slightly slapped her
R: No at all I always say single aaye the single jaoge (dekho aab koi chaku nhi dikhayega nhi footwears not even vegetables 😒 mai tou yahi sochti hu par haa don't will definitely unit RiAnsh)
Chalo ab likhne ka man nhi kr rha reason I don't know 😒 
Bye!!Take Care!!
Thank you for reading
-Pragya