Riansh (Do Jism Ek Jaan) Chapter 7 UFF TERI ADA
Me listening humari adhuri kahani! Me be like: abhi to khani shuru hui hai😂
So without any further bak bak lets get started
_________________________________________
Vansh drops riddhima at her home!
At riddhima's home/
Kalpana: itni der raat kahan se aa rahi (from where are you coming this late?)
Riddhima: MOM…….
Kalpana: this rose!?
Avinash: (acting as knows nothing) rose ? Oh my god rose!? Did someone proposed you! Oh well you're a teenager who cares for their parents!
Kalpana and Avinash: Who!?
Riddhima: V..
Kabir: Vansh (realizes what he said) to himself : kabir now what you're dead!
Riddhima: what the hell!
Kabir: I'm his, his best friend how can I don't know about whom my bestie is going to propose /he winks 😉/
All hugs riddhima! They all share group hug!
At vansh's home/
Ishani: aaiye ja… Stop koi kuch nahi kahega
Ishani: Angreeeeeee! (she's over exited) hello!!
Angre: hi!
Ishani goes to vansh!
Ishani: hmm! Now say what happened huzur!
Whole family: did you proposed her!
Angre (shocked) : proposed who!?
Whole family: Riddhima! Right!
Vansh: yes /shying/
Angre: what you're a chupa rustam 😂
Siya: look someone is shying!!
Vansh was very blushing he was trying his best to hide his blush but that was out of control so he left the hall (oh mera romeo vansh😂)
Dadi:  Bappa, mere bacche to kisi ki nazar na lage! (god save my child from evil eyes)
Next day!
Vansh calls riddhima!
Vansh: hello sweetheart!
Riddhima: hello! Good morning sir I'll coming in 10 seconds I'm in the car just two minutes (in a sleepy voice)
Vansh: sweetheart!
Riddhima: how dare you call me sweetheart! You bastard! I treat you as my brother!
Vansh: that's it mata, don't call me your bhai I'm your boyfriend and coming soon fiancé and coming soon husband!
Riddhima (she realizes that she's talking to vansh) : oh I'm I'm really sorry I thaught it's Samarth! Oh I'm re…
Vansh: shhh… Its ok sweetheart! But what if someday samarth called you and you'll say (acting like ridz) : oh vansh good morning my love I'm missing you!
Riddhima laughed a hard!
Vansh: starting your day with laughter huh sweetheart?! Your day is gonna be happy happy!
Riddhima: Vansh, I talked to you that's why my day is gonna be happy happy
Vansh: same pinch sweetheart
Riddhima: kis liye!
Vansh: because I love you!
Riddhima: maine pucha kis liye phone kiya!
Vansh (murmured): abhi she was saying I love you sweet as sugar and now! Bitter as bitter guard!
Riddhima: What what!?
Vansh: nothing sweetheart I was just saying shall we go to club!?
Riddhima (exited): clubbing I love clubbing kab kidhar…
Vansh: shh relax sweetie! I'll message you!
Riddhima: just say me sweetheart or I'll cut the call!?
Vansh: uffff.. I…love…you SWEETHEART
Riddhima: love you infinity 💙
Vansh comes riddhima's home to pick her!
Clothes/
Riddhima: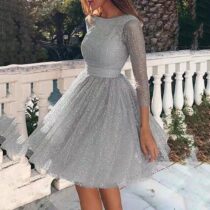 Vansh: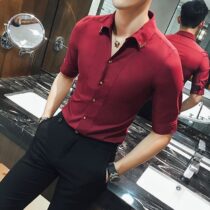 As riddhima came in front of vansh! Vansh was just seeing her
Riddhima: hello where are you lost!?
Vansh: nowhere you're looking damn hot!
Riddhima blushes and then sits into car!
They reaches club
As they reaches vansh says take a shot
Riddhima: I don't drink!
Vansh: so, mrs. future Vansh Ray Singhania! Why you love clubbing
As vansh says these words. Riddhima goes to dance floor!
Riddhima:Because of dancing you also come na
Vansh: na na you dance
Jogi nach le…. Rang raj de…. Jogi nach le..rang raj de..  Lehrake bal khake tu duniya bhula ke nach.. Dhun koi gun guna le gale to gake nach.. Rangeniyo mein kho ja pike, pilake nach..mad- bhare naino se tu naina mila ke nach! Ufff teri adaa i like the way you move  ufff tera badan I like to see you groove! Uff teri nazar it says I want to dance with you… Uff teri adaa i like the way you move uff tera badan I like to see you groove uff teri nazar it says I want to dance with you. . Sun ne saibaan tu hai ek nasha hosh hai mera sara kho gaya hosh gawa diwane hosh gawa ke nach paas to aa deewane paas to aake nach dil mein hai arman jitne sare jaga ke nach tan mein badan mein jaise aag laga ke naach! Uff teri adaa I like the way you move uff tera badan I like the way you groove!! 
(people who love this song has a very good sense of music I'm in love with this song)
Then vansh was very happy seeing her lady love enjoying this much vansh pulled riddhima and was about to kiss then____
Precap: you're having affair!?
_________________________________________
Pheww personal favorite ki series main yeh bhi aagaya😂
HAVE ANY CONFUSION LET ME KNOW IN COMMENTS
YOURS, SIDDHI 🦋