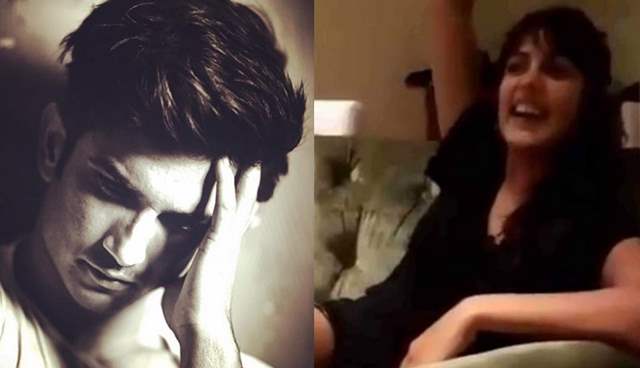 Sushant Singh Rajput's case is taking a shocking turn. At the moment, its his girlfriend Rhea Chakraborty who is making headlines all across after his father KK Singh, registered a case against her. Today she was summoned by the ED as a suspect of having laundered money from Sushant's account along with her brother Showik.
IN Sushant's father's FIR, he revealed that she instigated his son to take his own life by torturing him. That angle too is being probed in by the CBI. Soon after SSR left for heavenly abode, the Mumbai Police while investigating his case had interrogated Rhea for nine straight hours. During the same, she was asked about their relationship/marriage/breakup, films and his depression among other factors.
Now, according to a leading tabloid, in her statement to Mumbai police, Rhea had allegedly claimed that she 'vacated' Sushant's house on June 8, following a fight and their breakup but was in touch with the actor.
However, in fresh reports, Republic TV has contradicted her claims saying that Rhea, in her petition to the Supreme Court, wrote how she had planned to return to the late actor's house. Republic also alleges that after Rhea left Sushant's home on 8th, he tried calling her many times and the outgoing calls from his number are proof of the same. However, those records weren't visible in Rhea's CDR.
As per Republic, "the actress had allegedly blocked the late actor and had cut off every communication with him post-June 8, 2020.
The CDR records accessed by Republic TV bring into disrepute Rhea's claim in her Supreme Court petition wherein she had insinuated that she planned to return to Sushant's house," reports the portal.
In other news, India Today, which managed to get access to Sushant's call records, reported that Rhea had called him multiple times during January, when was in Chandigarh, hence pressurising him to come back. It also alleged that Sushant had informed his family about Rhea's scheme of putting him in a mental hospital.