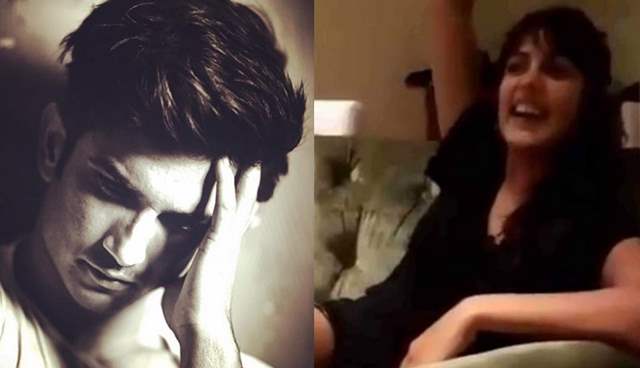 In Sushant Singh Rajput's case, a new statement comes from the side of  actress Rhea Chakraborty's lawyer Satish Maneshinde. He has made some fresh claims and hit back at all the allegations levelled by Bollywood actor Sushant Singh Rajput's family against the actress. In a reply to every allegation raised against Rhea, Satish Manashinde has tried to hit back at the Singh family.
In a recent interview with a leading news daily, Rhea's lawyer addressed the allegations, the actress' rumoured connection with Aditya Thackeray, the molestation episode with Sushant's sister Priyanka Singh and more.
Narrating the molestation episode, Satish Maneshinde claims that Sushant's sister Priyanka had visited the actor's house in April 2019 and they had all gone out to a party. "Priyanka consumed copious amounts of alcohol and was behaving inappropriately with men as well as women at that party. So, Rhea insisted that they return to Sushant's home. Upon returning, Sushant and his sister continued drinking alcohol while Rhea retired for the night as she had a shoot the next morning. Rhea was asleep in Sushant's room when she suddenly awoke to find Priyanka had got into bed with her and was groping her" claims Rhea's lawyer.
Satish further added that when Sushant confronted his sister, the two got into an argument and his relationship was henceforth strained with his family.
Also Read: Sushant's Ex-Manager Ankit Claims He Got A Call From A Person Threatening To Kill Him Like Sushant
Speaking about why Rhea moved out of Sushant's house on June 8 2020, few days before his demise, Satish Maneshinde shared that it was Sushant who had requested her to move out as his sister Meetu SIngh was supposed to some and stay with him for a few days.
"Sushant had been calling his family, tell them he was moving out of Mumbai and requesting them to come meet him. After several days of Sushant calling and crying over the phone, his sister Meetu agreed to come live with him on June 8, 2020. Sushant then requested Rhea to move in with her parents for the time being," the lawyer said.
Addressing the several reports mentioning Rhea's connection to politician Aditya Thackeray, her lawyer said in an official statement that : "Rhea does not know and has never met Aaditya Thackeray till today. Neither has she ever spoken to him telephonically or otherwise. Though she has heard of him as a leader of the Shiv Sena. She knows and has met Dino Morea socially as he is her Senior in the Film Industry."
Rhea's lawyer concluded by saying that the actress and her family have so far cooperated with the Enforcement Directorate. What do you think of Rhea's side of story so far?