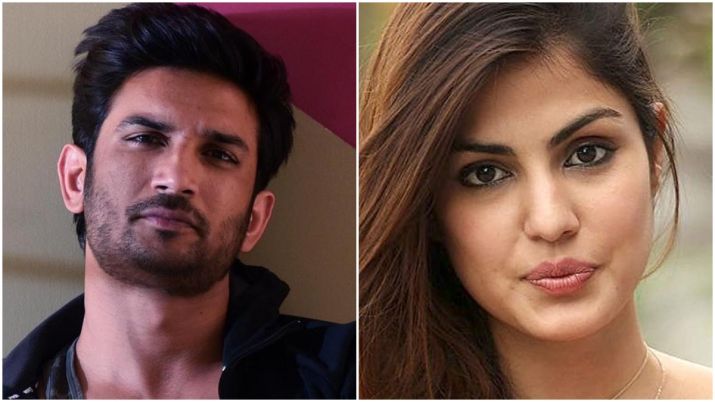 Sushant Singh Rajput's death was a big shock to not just the film industry but to the entire nation. A star so bright faded away and we didn't know why. A CBI probe was initiated in the matter to find out what happened. And now almost 4 months after his death, CBI has revealed that Sushant committed suicide. AIIMS and the panel of it's doctors too confirmed the same and said that Sushant committed suicide. In the process however, when NCB probed into the drug angle, the actor's girlfriend Rhea Chakraborty got arrested and stayed in custody for almost three weeks. The actress has received a lifeline from the court and she has decided to hit back at all the allegations hurled at her.
Many people came to media and pointed fingers at Rhea and many made false accusations too. Now Rhea Chakraborty has reportedly filed a complaint against her neighbour Dimple Thawani with the Superintendent of Police through her legal counsel Adv. Satish Maneshinde.
For the unversed, Dimple Thawani was the one who claimed to have seen the actress with Sushant Singh Rajput on June 13. Rhea's mother Sandhya Chakraborty in her conversation with Times of India, talked about the family's suffering and reacted to the neighbour's claims.
Recently, Times of India reported that In her complaint, Rhea said that Thawani made "patently false and bogus allegations against me, knowing them to be false, to mislead the investigation."
The actress further mentioned that Dimple's allegations of Sushant dropping her off at her residence on the 13th of June (the night before his untimely demise) are "utterly false."
Maneshine in his statement said that "We will start going after people who defamed and tried to destroy her (Rhea) life…for a 2-minute glory on electronic media carrying fake news. One such person was Dimple who claims she is an SSR fan, and believes she is his soulmate due to a past life connection. She claims that someone told her that SSR dropped Rhea home on the 13th."
Earlier, Satish Maneshinde, in his interaction with NDTV, talked about Rhea's judicial custody and said that the actress fought the situation like a battle and is ready to carry forward the fight. He also stated that justice has prevailed.