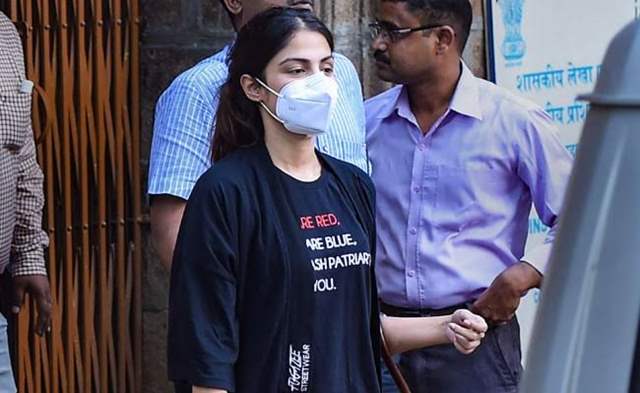 Rhea Chakraborty granted Bail, Brother Showik to stay in Jail
Sushant Singh Rajput's death is a mystery we all are waiting to get an answer to. The case takes new turns every single day and today a major development took place as Rhea Chakraborty, his girlfriend, was granted bail by the Bombay High Court. Rhea Chakraborty  was under arrest by NCB in the alleged drug-related case pertaining to the death of the late actor.
Reportedly, the High Court granted a bail to Rhea on a personal bond of Rs 1 lakh, however the court rejected the bail plea of her brother Showik Chakraborty. Rhea was released in the evening today.
At around 11:25 (IST) the High Court announced that Rhea Chakraborty should mark her present for ten days in the nearest police station for ten days after release. She should deposit her passport and should not travel outside the country without the prior permission of the court, states Bombay high court.
11:23 (IST) High Court granted bail on a personal bond of Rs 1 lakh, the Bombay high court rejected the plea of her brother Showik and Abdel Basit Parihar. The Bombay High Court on Wednesday granted bail to actor Rhea Chakraborty in an alleged drugs case related to the death of Sushant Singh Rajput.
Meanwhile, Sushant Singh Rajput's sisters Priyanka Singh and Meetu Singh on Tuesday moved the Bombay High Court in an attempt to quash the FIR which RHea filed against them. Rhea claimed in the FIR that Sushant's sister forged and procured fake medical prescription for their late brother.