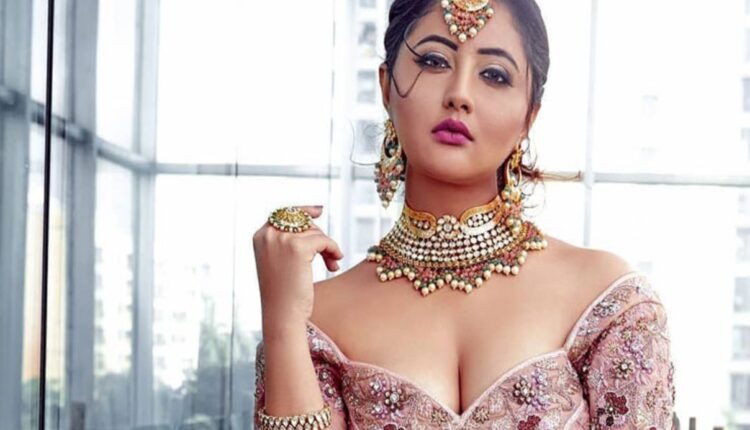 Rashami Desai talks about her journey and the love that she has been receiving so far
Rashami Desai, has earned a massive fan following with her work over the years. The actress who was last seen in the web series Tandoor, recently made an appearance on the Sunday Ka Vaar episode on Bigg Boss OTT. In a recent interview, Rashami talked about her plans for Ganpati this year, her music video, and more.
She shared, "Well, this festival is very special to me. I am one big devotee of Lord Ganesha. This year will be the same as last year. All covid protocols will be maintained and followed strictly. I will urge all my fans to follow the same and celebrate this festival which brings joy and happiness."
Talking about her upcoming music video, Rashmi said, "For me, it's a completely different experience altogether. The process has been the same. I understood the character and gave my angle to it. I enjoyed everything about the shoot. The music video of Subhanallah will indeed be very special to me. More than anything, I am happy with the amount of love that I have been receiving so far."
She further adds, "Entertaining our Audience is what we love and wish to do. Music Video is a quick act put together and something that connects with millions of hearts on a day-to-day basis. I'm an actor first so I choose the music video which touches my heart and feels that would connect with my fans too. I do have a couple of more in the pipeline so let's see how that goes."
Talking about her future plan she shared, "Well, there are a lot of things that have been planned. I will surely update my fans about my next project when it comes up. My best wishes and luck to all my fans and well-wishers on this auspicious occasion of Ganpati celebrations!"
We wish Rashami all the best for a bright future ahead.