RagSan OS Series: Second Chances-#1- Nafraton Mein Mili Tu Mujhe Iss Tarah…
He sat calmly on the park bench staring at the children playing merrily with a serene smile on his face, his face didn't betray him even for a second, The serene smile on his lips hid all the deep hurricanes within him effectively, nobody could guess what all hid behind that smiling face, The pain of seperation, betrayal and what not, He had loved Kavita with all his heart but unfortunately, before falling in Love with her, his heart forgot to ask her caste and they both paid a heavy price for this 'Sin'. She belonged to a different caste, he had wondered if knowing this before falling in Love could have helped?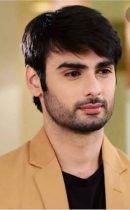 The answer was a clear 'No', It couldn't, how could it when they were destined to fall in Love, He believed a lot in destiny and this was the thing that kept him going even when he faced opposition from everyone regarding his Love, refusal for Kavita from Bade Papa didn't bother him, He knew what an Orthodox man he was, of course he wasn't going to agree and whole family will support him blindly, even those who actually don't want to but what hurt him most was the betrayal that Laksh gave him, How could Laksh? He acted as if supporting him only for Sanskar to confide everything, all the details with him only to face a betrayal in the end? And if that was not enough, Bade Papa got Kavita killed…
Dislike? Understandable ; Hatred? Understandable…But could hatred for your own blood reach to such a extent that you get him killed? You get an innocent girl who just did a mistake of falling for someone , killed? How could hatred be so deep for a reason as superficial as so called family prestige? Sanskar had so many questions, That innocent smile hid behind nights of crying, the emptiness in his heart, The feeling of no one by his side, The guilt of Kavita's death…he wondered why he got saved? Why God didn't kill him with Kavita that day? To remember and relive all those betrayals his family gave him , all those incomplete promises he did to Kavita…The questions had only one answer : Revenge, He was thirsty , not for the blood of those who killed his Kavita but the mere destruction of those was enough to satiate him …he wanted to fill their lives with emptiness, the same way they had done to him…he wanted to punish Durga Prasad Maheshwari, He wanted to punish everyone responsible for his destruction but the biggest punishment would only belong to Laksh, Only and only Laksh, what Durga Prasad Maheshwari did was still for a reason, no matter how wrong a reason but still a reason justified in Durga Prasad Maheshwari's own mind but why Laksh? Why Laksh did this to him? What had he done to Laksh to deserve such a betrayal? Such a betrayal… and Now as he sat on this park, He only wondered what an irony it was, The same guy who snatched his love from him did something that would make him meet the same fate as Sanskar…he fell in Love with a Bengali Girl and if that was not enough, She was the half sister of a girl with whom Laksh's relationship was originally fixed, The girls were some Swara and Ragini, How much fun it would be to see Laksh destroy himself in this Love, Destroy Durga Prasad Maheshwari' s ego, How much fun would it would be to see Durga Prasad Maheshewri kill his own son but would Durga Prasad Maheshwari do it? What would be that hypocrite man's reaction?
Sanskar did wonder once but for now this didn't bother him as much as the fact that Laksh hasn't told anybody about loving this girl, This was a thing that made him happy as well as angry, How much fun it would have been knowing Laksh is already destroyed before he even set to avenge Kavita's death after setting up his 'Karma Industries', an industry that made its owner capable of giving everyone their Karma. But then, He was happy…How seeing Laksh destroy himself would satiate his hunger for revenge? He wanted to be the catalyst of Laksh losing his Love, He wanted to be the catalyst of each pain that Durga Prasad Maheshwari and Laksh Maheshwari go through and what better way than sieze this opportunity as it was served on a golden platter in front of Sanskar, It was time for revenge, Finally after a long wait for 2 years, it was the time for revenge: Sanskar knew.
" Aur Unhe Wapas Gira Kar Apko Kya Milega?" An innocent voice and a change of scene in front of him pulled Sanskar out of his trail of thoughts, The till now merrily playing 2 boys were now fighting, from the look of it, seemed like one of them had pushed the other on ground and the other wanted to return the honour, Only to be stopped by…a young woman, She seemed to be saying this to him.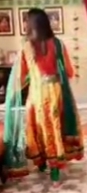 Sanskar didn't know why but as soon as he heard the girl, He couldn't stop himself from getting up and going to towards her, might be the fact that he wondered how could someone be so dumb, 'of course the kid will get his revenge by giving back the pain that was given to him!'
" Mere according…revenge." Sanskar replied to the girl's question as she held the kid who was trying to get free in a firm grip, She flinched for a second at the unknown sound that replied to her question, looking here and there to find no one, She finally turned backward to find him look straight at her, her expressions revealed her confusion as Sanskar smirked, " Leave the kid."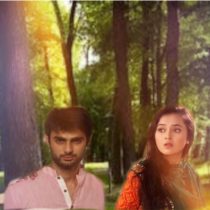 Ragini could feel the pride, the arrogance that this grey suit clad man carried with himself from the three letter sentence itself, She realized her 'no reply' made him think he had won but…
" Aur Uss revenge se usse Kya Milega?" Ragini fired back in her sweet voice, but her words showed her determination about the fact.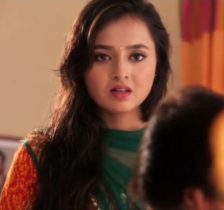 Sanskar came a bit more to close to her as he heard her, He wasn't liking the fact that someone seemed to share an altogether different view than him specifically about a topic like 'Revenge', He rather took her words on his revenge.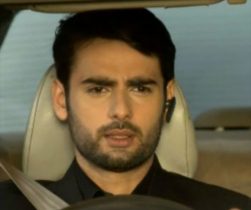 "Khushi" He replied sternly as looking indifferently at him, Ragini fired back, " Kitni der ki yaa sirf uss pal ki? Aise Khushi se Kisi ko Kya Milega? Revenge, Badla, Yeh sab ek Nasha hai, ek baar kisi ko dukhi dekhkar chen nahi Milega, Apka mann karega ki app baar baar uss Insaan ko dukh den, baar baar Usse hurt karein jab tak apke dil ki sadness khatam nahi ho , Jo yeh Karne se toh kabhi nahi ho Payegi…Agar hum uss Insaan ko maar bhi denge na, Tabh Bhi dil mein Jo dukh hai na, Woh kam nahi Hoga , Bas badega…Har pal aur iss dukh mein hum yaa toh khud ko khatam kar denge yaa apne asss pass wale innocent Logon ko…Aur Khushi, Woh phir bhi sirf do pal ke liye hi Milega aur ek time ke baad toh woh bhi nahi…" Ragini had sensed the hidden anger, hidden thirst for revenge from the strange man's words and ended up saying a lot more than was needed for a reply, She realized it after completing.
" …Aur, aur kisi ka to pata nahi par yeh bache kal phir se khelne aayenge, Yahi, ek dussre ke saath aur inke liye yeh jaghdra Koi maiyne nahi rakhta, Koi Myne Nahi. " Ragini smiled looking at the boy whose hands she was still holding and he was still trying to get free.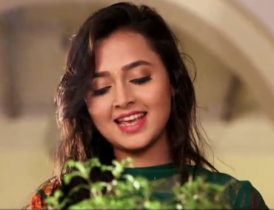 " Uss ne galti se kar Diya Na beta, Haina?" Ragini didn't wait for Sanskar's reply and rather started talking to the children.
The other boy nodded innocently as Ragini smiled, " Acha, Phir sorry bolo."
Still nodding the boy held his ears and apologized.
" Koi Baat Nahi…" The boy in Ragini's hold said with a still somewhat angry face as he turned to look at Ragini," Didi, abb to Chodo." Ragini nodded smiling as she left him and they both went back to playing.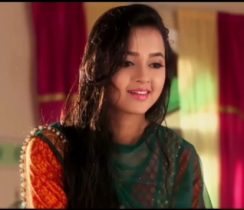 Sanskar laughed mockingly as he looked at Ragini's pleasantly smiling face," Kuch battein yeh Dhaka Dene jitni Choti nahi hoti."
" Jante hai par Yeh bhi jante hai Ki Baat chahe jo bhi ho, Badla kisi galat ko sahi Karne ka tareka Kabhi Nahi ho Sakta, Woh sirf Hume galat banata hai , Kabhi Kabhi Jisne humare saath Galat Usse bhi zyada…Humne bhi ek baar Badla lene ki Koshish Ki thi, Shururat Dhake se hi ki thi aur pata nahi Kitna galat kar baith te agar Hume Sahi samay par sach na pata chala hota, Revenge Kisi baat ka solution nahi, Ho hi Nahi Sakta…Kabhi Bhi Nahi…" Ragini said as she looked up at Sanskar with her smile fading.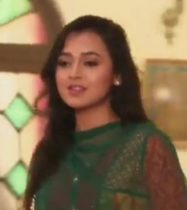 " Acha, Apse Baat Karkar acha laga, Hume Debates Bohot Ache Lagtein hain, Bye." Ragini said as she turned to leave.

" Tumhari Zindagi Shayad bohot achi rahi hogi, Bed of roses, Sabki nahi hoti…" Sanskar shouted as Ragini reached a bit far, He was trying to explain her…or himself?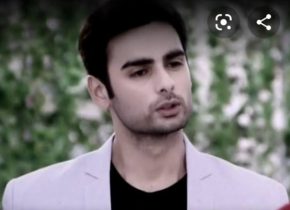 " Apko Jaisa Theek Lage." Ragini shouted back with her pleasant smile. She again turned to go.
" Tumhara Naam Kya hai?" Sanskar didn't knew why he even asked this question.
" Waise hum Sabko nahi batate par…Ragini…" Ragini turned to reply and then walked off leaving the imprint of her pleasant smile in Sanskar's mind or say heart.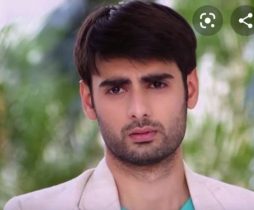 He always knew revenge would destroy him as much as the Maheshwaris and he was ready but a chance meeting with this girl did make him think : Was he actually ready to destroy himself or he wanted to give life another chance? Why? Why these doubts now? He made his mind wonder but the heart already knew the answer.
Nafraton Mein Mili
Tu Muhje Iss Tarah
Dil Yeh Sambhal Na Sakha
Teri Baaton Mein Hai
Ajab Sa Nasha
Badli Yeh Manmarziyan