RAB SE SONA ISHW:TWINJ-EPISODE 47.LOVE❤️CONFESSIoN

Warning: A non-numeric value encountered in /home/ftpusers/tellyu/public_html/wp-content/themes/publisher/includes/func-review-rating.php on line 212

Warning: A non-numeric value encountered in /home/ftpusers/tellyu/public_html/wp-content/themes/publisher/includes/func-review-rating.php on line 213

Episode

47

@

❤️❤️❤️❤️❤️❤️❤️❤️❤️❤️❤️❤️❤️❤️
LOVE

IS

IN

AIR

..

After Antakshari elders went in their respective rooms and all youngsters sitting in lawn having snacks and hot coffee in this cold.Kunj was busy in his phone he was talking with his client about work. 

Rudra:this bhaiya always busy in his phone. 

Kabir:haa??.. 

Yuvi:Twinkle you should check his phone don't know ???. Twinkle look him than Kunj. He smiling while talking. 

Rudra:yup bhabhi ??. 

Twinkle:what do you mean by this. 

Anjali winked at rudra.

Rudra:I damn sure Bhaiya talking with her only. Haina Di.. 

Anjali:haa see him he is so happy.twinkle get surprised and curious who she is.. 

Twinkle:Kaun di.. others understand and giggles ??.Twinkle face expression changed fully. 

Anjali:hai koi special one?.. 

Rudra:arey Bhabhi bhai ki ex girlfriend ?on whom he had a very big crushed. Twinkle get shocked.. 

Twinkle:he don't have any girlfriend. I know. 

Anjali:arey who told he.He lied to you. 

Twinkle looking at Kunj and gritting her teeth on him.They told twinkle fake stories 

Kunj come towards them. 

Kunj:you didn't talk to her Rahul. 

Rahul:nah.. 

Kunj:she complaining about you.Twinkle looking at Kunj with big eyes balls others see and enjoying it.. 

Rahul:okay I'll see her. Eating my head lot yesterday only. 

Kunj:haa same.twinkle get up in anger and went from there  even throw at cushion. 

What happened to her.All like we don't know. ?.this girl na so weird he murmured.

Rohan:ja ja Kunj see your wife.. 

Anjali:don't go??.Kunj get confused. 

Twinkle entered in her room.Getting so hyper. 

Twinkle:what this Sadu think about himself haaa.Twinkle I don't have any girl in my life expect than you.she mimic.Kunj entered in room he see twinkle she is in wild cat mode.He lock the door and went towards her. 

Kunj:Twinkle where is my nightdress you didn't bring which I wear usually. She look at him give him furious look.

Twinkle:Acha you can pack na your things.I'm not your servant.. 

Kunj:what are you saying twinkle are you okay na.. he about pulled her cheeks twinkle jerked his hands. 

Twinkle:I don't wanna talk to you. 

Kunj:why what I have done haa.she look at him with teary eyes. He pulled her towards himself. Kya hua why you making this sadu face this is my copyright na. 

Twinkle:give me your phone.she forward her hand to him. 

Kunj:what.. and give her perplexed look. 

Twinkle:what not phone do Mujhe.she finding his phone try to take out inside from his pocket.. 

Kunj: are you mad tell me what happened. 

Twinkle:I know you'll not give me your phone because your truth will come out na. 

Kunj:what truth.. 

Twinkle:with whom you were talking in lawn haa tell me.Kunj didn't get anything.

Kunj:with Tiya.. so what why you getting so hyper.

Twinkle:Acha now I'll not get hyper really. What about you when I talk to any boy you toh immediately get hyper even today too when I talk with Purab cousin what look you giving me.. 

Kunj:omg.. 

Twinkle:lier telling me I don't have any girl in my life now what.. 

Kunj:tell me first clearly.. twinkle tell him what his sibling told her. 

Twinkle:you still in her contact tears escaping from her eyes.She started hitting on his chest.Kunj closed his eyes. 

Kunj:because of them you doubting on me.. 

Twinkle:whatever. 

Kunj:listen to me first. She push him.Wait a second you are gone.. come with me he hold her hand and went in lawn back. 

Rohan:uff Rudra what a amazing story you cook Up.. they all laughing. 

Rahul:don't laugh too Much Teri maut will come soon. 

Anjali: but twinkle expression is awesome 

Just than rahul see Kunj Coming.he get and smirked didn't tell them.Kunj and twinkle went towards them.They see Kunj immediately their face color faded..

Kunj:(In stern voice)what did you said her Rudra.. 

Rudra:what Bhaiya in shivered voice.. 

Kunj: Acha don't act like innocent today you are gone.. 

Rahul: I told you na Rudra. 

Kunj:even you too di…fit nonsense things in her mind and now she coming at me. 

Chinki:what she did. 

Twinkle:ask them they only told me.Kunj take step towards Rudra he run from while Kunj behind him.

Rudra:O save me. Bhaiya I didn't told anything itself bhabhi. Rudra hide behind Omkara. O.. 

Om:we just kidding it.. 

Kunj:you people behind this jhansi rani me.. 

Anjali:Twinkle we just joking nothing is like this.. 

Rudra:haa bhaiya is fully pure and pice ??..

Kunj:kam bola kar samja na nahi toh I'll

Break your teeth's.. 

Twinkle:you people are so mean.They laughing. 

Rahul:twinkle no girls is in Kunj life before you we are in shocked now how he running behind you who least interested in girls ???.. what happening god.. 

Twinkle:don't know huhu she went from there.. 

Kunj:now she will dance on my head you Rudra.. 

Kabir:Kunj don't worry she is childish now you have pacified her… 

Kunj:hmm..

Rahul:good night Kunj ja??. Biwi manao now.. they all went from there.

Twinkle sitting on bed in gloomy way.Kunj entered in room.He went towards her and sit beside twinkle.. 

Kunj:twinkleeee..: she didn't said any just look him. Kya hua now toh you are happy na. I was talking with my client.. 

Twinkle:hmm In cold voice.. 

Kunj:Acha you didn't satisfied still take this phone see.he put his phone in her hand she look at him than phone.check kar le if you get anything than on one worse Me.. 

Verse 1]

Tere qareeb aa raha hoon

Khud se main door jaa raha hoon

Yeh bewajah toh nahi hai

Tu jo mila-

[Chorus]

Dheere dheere se tera hua

Haule haule se tera hua

Rafta rafta tera hua

Tere bin main hoon be-nishaan… 

Twinkle:nahi I don't want.. she stay like this.Kunj look at her.he tucked her hairs behind her ear. Smelling her. 

Kunj:twinkle kya yaar.Kunj went closer to her he give her love bite on her cleavage twinkle closed her eyes. He suck the part to soothe her pain.again he bite harder. 

Twinkle:kunjjj in moaning.she push him and went inside blushing like anything while Kunj ruffles his hairs.She went towards wardrobe take out their night dresses.She take her night dress went in washroom after she come went towards dressing table Kunj went for change he come back too see twinkle who seeing love bite given by him he went near her and give her back hugged. 

Samjho zara, samjho ishaara

Tera hoon main saara ka saara

Jaise mujhe tumse hua hai..

Yeh pyar naa hoga dobara

Dil mein teri jo jagah hai

Uski koi toh wajah hai

Yeh bewajah toh nahi hai

Tu jo mila…

Kunj:why you blushing this much.. 

Twinkle:go and sleep.. 

Kunj:without you haa.. 

Twinkle: I'm going to sleep with my girls. 

Kunj:don't dare to step out of the room today. She turned towards him and rest her both hands on his shoulders. 

Twinkle:Kyu mr husband ji.you can also with others. 

Kunj:no need of this.he nuzzling his face in her neck.. she hold his face.. 

Twinkle:kunjj please what just now what have you done.now again I have to conscious for this.. 

Kunj:so what.. twinkle and Kunj went towards bed..

Twinkle:Kunj lets see movie. 

Kunj:okay.they on the tv and twinkle play the movie Kunj resting his head on twinkle lap.She caressing his hairs they laughing when funny scenes comes twinkle very much busy in kunj more than movie.while watching movie kunj sleep on twinkle lap only she see him she cares his face. 

Twinkle:he is so calm.otherwise toh he is showing so many shades of him.but jo bhi i m luving this romantic sarna.she kissed on his forehead pagal just teasing me with his romance. She started moving just than she get to know kunj was not sleeping.. she look at him he open his one eyes. 

Kunj:ohh mrs sarna love romantic sarna.

 i know how to romance but you know what you don't know anything.u dont know how to get romanticMrs unromantic sarna.Kunj hold her hand and kissed on her hand. Twinkle look at him. 

Twinkle:I'm unromantic haa really.. 

Kunj:yes Mrs Sarna..??.Try to provoke her. She push him on her and come over all on him.She look at him 

Twinkle:what did you say haa.I'm unromantic okay fine I'm ??. She moving his finger on his face.Kunj closed his eyes.She went near his ear bite his earlobe.Kunj smile she look at him kunj smirked in naughty way.Twinkle become all red the way he winked at her she closed her mouth. You are so naughty. 

Kunj:yes with my wife na not with other. You are so mad come in that Rudra story. 

Twinkle:ha so what you know I'm very possessive about you like same you..?. Kunj rolled her down and come upon her. 

Kunj:Acha my wife possessive about me.. 

I think less than me..?. Meri tamatar ?. He rest his forehead on her forehead both smiling like anything.. 

Twinkle:you are so bad everyone playing and you Sadu putting cottons in your ears nicely.

Kunj:what can I do I can't bear so much noise pollution. 

Twinkle:hoo.

Kunj look at twinkle hands heena.

Kunj: it's smelling so bad chii?.. twinkle look at him. 

Twinkle:sadu??.. he kissed on her palms. 

Kunj: you girls so wired so many things you girls wanted man.

Twinkle: you'll not understand..

he hugged her.rest his hand on her chest she caressing his hairs smoothly.While admiring each other's sleep took over them. 

#Next [email protected]

In morning twinkle and Kunj sleeping twinkle wake up due to door knock.She get up and went towards door she open the door see Natasha and Chinki 

Twinkle:you both.

Chinki:haa..they both went inside.

Twinkle:haa bolo.. 

Chinki:Arey you sleeping still. Natasha look at Kunj.

Natasha:soo mr business man still sleeping.They talking in loud voice due to this kunj sleep get disturb. 

Kunj:hmmm in irritating tone twinkle please.

Twinkle:shhh guys he'll wake up. 

Chinki:Acha you come down we all waiting for you.they went from there twinkle went in washroom to get freshen up Rudra and Aayat come and lay down beside kunj. Twinkle come out of the washroom see them she smiled and get ready she went down. 

#At hall..

Everyone was come and sitting having tea.All girls come and see breakfast servants come and place the breakfast. 

Mahi come she looking bubbly Omkara see her his heart drooled over to see her. 

They all sit and having their breakfast.

Avantika: where is this kunj and Rudra. 

Twinkle: they sleeping in our room along with Aayat. 

Tej: still I told kunj we have small meeting her. 

Lata:here too you bring your work tej. 

Manohar:haa MAA Client is from here.

Rahul having his breakfast in hustle tej looking at him only.Kunj wake up with jerked.He open his eyes and see the time and get shocked.. 

Kunj:shit man pa will kill me.he run in washroom in hustle he get ready.he run down.he come down went towards everyone they see kunj who is in hustle. 

Twinkle see him he looking so cute.. 

He wearing shirt with suspender belt.

He run towards rahul.. let's go you still busy in breakfast. 

Rahul:you are late not me. 

Kunj:haa.. rahul get up. 

Tej:by the way tell me one thing you both where is presentation which you both going to show clients they both look at each other's get shocked.. don't look like I know you both didn't prepared.

Rahul:no sir.. 

Kunj:haa we will explain them na sir.. 

Tej:okay.They both run from there. 

Avantika:Tej you didn't let them have breakfast my sons..

Tej:acha your sons is very Careless.. 

Kunj forget his phone in room only. 

Kunj:you wait bro I'll bring my phone. 

Rahul:haa..he went in his room. Aayat wake up and see kunj. 

Aayat: where are you going bhaiya. 

Kunj: Kyu. Office baby. She cuddles kunj. 

Aayat: you know mamma scold me in sad voice ??.. 

Kunj:acha mera doll.. he lift her take her with him he knows she and rudra will fight and Avantika anger come out on them.. 

Rahul and Kunj left.After sometimes later

Twinkle roaming in garden she thinking about kunj. 

Twinkle:what happening to me.My heart wasn't my anymore now like I give to kunj. 

Feeling so beautiful now everything seemed so different.Forget the butterflies; I feel the whole zoo when I am with you kunj.She roaming in garden and imagine kunj everywhere.She keep her hand on her heart side.She closed her eyes kunj come in front of her eyes.What is this??..

Avantika and Priyanka finding Aayat everywhere.

Avantika:Tej where is Aayat. 

Tej:you should know na where she is.. 

girls busy in sangeet preparations.Day went so fast!at evening.

Kunj and Rahul get so tired Aayat wanted to shop clothes for herself kunj and Rahul went for her for shopping.Kunj caring Aayat in his arms tied her with belt he and Rahul busy in iPad.Kunj covered her with his coat.she resting his head on his shoulder. 

Everyone was in garden they discussing about wedding.. 

Natasha: dance properly.. ?.All look at her and make faces. Kunj and Rahul reaches they parked the car and come out of the car.

Usha:this kunj and Rahul didn't come.. 

Prithviraj: haa Tej.. omkara see them.. 

Omkara:dadi your grand sons come back. 

They see them. 

Avantika:Aayat.They come towards everyone while body guards walking behind them. 

Rudra:Bhaiya and G ke bhi maze hai

Apne.. 

Tej: finally come back how was the meeting.. 

Rahul:nice sir they expect the deal.. 

Avantika: my Aayat. Aayat hiding her face with kunj coat like kangaroo baby.she take out her face.. all see and laughing.. 

Kunj: here is your daughter.. 

Aayat: pa..?.. 

Tej:you went with bhaiya. 

Aayat:haa because of mamma. 

Tej: hoo.. 

Aisha:now girls and boys go and get ready for sangeet.elders went to get ready while Rahul and Kunj sit they taking sip of coffee. 

Anjali:how's you day.. 

Kunj:very tired.. Aayat now don't cry.

Rahul: haa she make as roam Lot. 

Rudra: why. 

Rahul: for shopping. 

Rudra: why you take her for shopping. 

Kunj:Acha did you have any problem.He throw cushion at him.Priyanka take her give her milk.All went in their respective rooms to get ready for sangeet Kunj laying on bed his back facing to ceiling.Twinkle 

Was in washroom she open the door and see kunj sleeping. 

Twinkle:I can't wear clothes in washroom. Kunj sleeping.She wearing silk bathrobe she went in room.Twinkle see kunj he looking other side.She slightly went

without doing any noise.Water falling down from her wet hairs.Twinkle drying her hairs.She looking at herself in mirror. 

Kunj slightly moved towards twinkle side

Still his eyes were closed.twinkle busy in her hairs.she checking Kunj.shit he looking here only.she doing her make up.Kunj slightly open his eyes he see twinkle still her hairs is wet drops falling and moreover her wet body hugging her silk rope she looking truly hot making him go crazy already he controlling on his hormones after see her his hormones raising lot?. While doing make up she making pouty faces kunj rest his chin on pillow taking twinkle view in perfect position..Every night I watch the sunset and soak up every last ray of its warmth, and send it from my heart to yours.

Kunj:in her smile I see something more beautiful than the stars.Sometimes your nearness takes my breath away and all the things I want to say can find no voice. Then, in silence I can only hope my eyes will speak my heart.He just admiring twinkle deeply. 

Twinkle talking with herself what lipstick she should apply. She get confused asked herself.

Twinkle:which one will be suits on me this or that hmm let me think.she take both in her hands. Kunj see her cuteness smile. 

Kunj:I think you should apply this second one it's suits on you lot.Twinkle heard his voice get confused she look at towards bed side get shocked to see kunj who was wake up and looking at her only. 

Twinkle:kunjj you are wake up. 

Kunj: yup baby..?.she look at herself get 

 Shy in front of him like this. her wet body transparent. Feels awkward little bite.

Kunj:why you stop apply your lipstick ?. Your first love.. 

Twinkle: when you are wake up why you didn't told me haa it's not good na.. 

Kunj:so what I'm your husband no one was here expect than me. 

Twinkle:still go from here.I wanna wear my clothes. Just than someone knock at door twinkle and Kunj get surprised. Kunjj. 

Kunj: I'll check.

Twinkle:no kunj I'm in this condition don't whoever is come inside. 

Kunj:wait na.He get up and went towards door he slightly open the door. Kunj peep out.Yes..

Chinki: kunjj where is twinkle. 

Kunj: woh she is In Washroom chinki. 

Chinki: acha send function will be start at anytime. 

Kunj:yeah we are coming.She went kunj closed the door. He went back to her..

Chinki is there she calling you.

Twinkle:now you go and get ready never get ready on time.

Kunj:I'll not take time like you twinkle I just need 10 minutes to get ready.. 

Twinkle: now go na.. 

Kunj:first let me see you.. Kunj went near while twinkle going in backwards she stop due to dressing table.Kunj look at her. Nice avatar why don't you give me this view every-nights?.. his hands went toward her robe rope.it was loosing twinkle shivered when kunj hold her bathrobe rope.Kunj tied rope tightly twinkle breath hitched their face is very closer just inch apart. Let's cancel it to go in sangeet twinkle ?. 

Twinkle:why in low voice can't her voice come out due to shivered in shyness. 

Kunj:why because let's create our own music he winked at her.she started breathing heavily.She look down kunj held her chin make her look at him.Kunj breath hitting on twinkle face she clutch Kunj shirt.He hugged her tightly while twinkle too him.they sharing passionate hug both caressing their bones twinkle closed her eyes while Kunj both lost in each other's. 

********************************************

Dil ko dil se kuch hai kehna

Dil se ab na door rehna

Dil ki bas yeh hi guzarish hai

Dhadkano ki sun le baatein

Jo labon se keh na paate

Dil ki bas yeh hi guzarish hai

Jab se mera dil tera hua

Pucho na mujhko mujhe kya hua

Ab teri baahon mein jeena mujhe

Warna hai marr jaana…2

Like mad they hugging each other's twinkle ruffling his hairs while Kunj caressing her lower back he lift her slightly.While hugging they went toward bed twinkle and Kunj falls together on bed kunj didn't leave twinkle she too. 

Shayad ye pal phir na mile

Na khatam ho ye silsile

Ban ke duaa tum jo mile

Ikk zindagi aao jee lein.. 

he raise his face and look at her she too him.He move his nose on her face she closed her eyes and moaning slightly. He kissed on her cheeks.

Kunj:Meri tamatar ?.cupped her jawline she just look at him only her lips shivered. His hands went on her rope he try to open it.. 

Twinkle:kunjjj please not now… he rub his thumb on her lips slightly. Bending down. 

He about to capture her lips twinkle aide her face kunj face falls on her neck. She smile. Kunj making shit face.. his lips touching her wet neck. 

Kunj:kab tak you will do this with me.

twinkle think about me.. 

Twinkle:what I'll think about you..

Kunj:first Itself you play with my feelings and even didn't let me do anything as well. He look at her she too him.I'm planning cancel now.tonight you and me.. he just saying to teased her. 

Twinkle:what you and me.. 

Kunj: you are not small baby so I'll tell you ?what I mean. He make pouty lips and winked at her filthy.I was feeling a little off today, but you definitely turned me on.

she closed her mouth her eyes popped out ???.Kunj laughing like anything. She started hitting on his chest..

Twinkle:hatt dirty man. Get up. She push him and get up. Kunj Laughing rolling down on bed. Whoever thinking you are very innocent that his very big mistakes I know na in real how you are.. now go I can't wear clothes in front of you.

Kunj: it's not big deal.. 

Twinkle:kunjjj stop your drama now.. 

Kunj:acha Okay I'm going kunj went in washroom while twinkle get ready.. she went downstairs.. 

#At hall.. 

Sangeet function going on each and everyone come purab and Natasha sitting together the arrangement was brilliant. 

Twinkle come she went towards everyone her in laws praise her beauty. She didn't let fall her duppta which hiding her love bite marks??.. 

Rahul:where is this kunj. 

Rohan:now he too takes too much time like girls.they all sit some dancing girls performing on Rajasthani songs.they all watching.

Twinkle:he coming. They all clapping. Just than Kunj come he was busy in his sleeves folding them.All guests and family members busy in conversation. Kunj finding his mother girls and boys group see kunj.

Kabir:here is my jija ji…Kabir giving him voice.But kunj was busy to look for his mother. Kunj see usha sitting with kids. 

He went towards them. 

Kunj:Maa did you see mummy.. 

Usha:why what happened. 

Kunj:woh I have work with her.just than Avantika come there.Good you come.. 

Kunj get irritated with this clothes avantika see his face and understands. You come with me na he hold his mother saree palu. They all see him. Kunj take avantika in side. 

Avantika: kya hua mere bete ko.. 

Kunj:what is this see this clothes.. 

Avantika: wow my son looking so hot if I didn't get your pa than I'll toh kunj and she laugh out. 

Kunj: kuch bhi na. She cupped his face.

Avantika: acha theek hai wait I'll do.. she fold his sleeves properly.

Yuvi:Twinkle can't you do your husband work haa.

Naman:why she'll do she toh busy in herself more.. 

Maya: bichara mummy boy ?. 

Malika:na na they are dadu and dadi boys more ???. Correct. 

Anjali:damn. 

Avantika: acha now don't spoil your mood. Give smile kunj what everyone think about you haa I didn't like sit with at least your in laws what they think of you.. 

Kunj:so what now I get tired see this so much crowd ufff.. my way is best.. Avantika caress his face and kissed on her forehead while Kunj rest his forehead on hers.

Rudra:see this mother and son. She just love his elder son.. 

Mahi:so jealous with jiju??.Omkara look at mahi..  

Kunj was sitting alone he plugged cottons in his ears ??.. 

Yuvi and Kabir take the mic in their hands. 

Kabir:good evening everyone so guys tonight our beautiful Natasha and Purab sangeet is there so let's celebrate their musical night.All hooting.Girls dancing on song chittiyaan kalaiyaan.❤️❤️❤️..

everyone enjoy their dance.Than Kabir and Rahul teasing their wife in between their dance they spoil their moves ??. Kunj laughing like anything who just watching didn't listen anything.They all sit.Now Natasha and Purab turn come. 

They dance on ainvayi ainvayi song. Each and everyone laughing to see purab and Natasha drama both giving each other tashan.

Rahul:kunj.. he shake him. 

Kunj:hmm. He removed one ear cotton. 

Rahul: let's get exchange the rooms ??. Kunj look at him. 

Kunj: what why.. 

Rahul: see you not using give me let your didi and jiju used it paisa vasool. 

Kunj:chal abey don't take the name.. twinkle turned come.. 

Yuvi:call your partner baby.She look at Kunj who busy with Rahul. 

Tej:kunjjj. 

Kunj: haaa.. 

Usha: go now it's your turn.. 

Kunj: what no no I'll not. 

Hansh:Arey why.. see my twinkle waiting for you only.Kunj look at his mother.

Om:go kunj our bhabhi waiting for you.. 

Kunj look at twinkle who looking down. 

He get up lights were off.twinkle standing in central.Looking extremely beautiful in her royal blue lehenga.while Kunj not looking less Sarna brothers wearing same combination outfits.
he went towards twinkle.He hold twinkle hand.everyone just looking at them only. Song play.Hua hai aaj pehli baar Jo aise muskuraya hoon
Tumhe dekha toh jaana ye
Ke kyun duniya mein aaya hoon.they both dancing romantically forget rest of them.Twinkle looking at Kunj he twirl her. Everyone like Aww.they end the dance both get shy to see everyone they went and sit. Rahul and Malika smirked. 
Rahul:now my omkara and Mahi wow they get shocked to see. Malika and Rahul send them.. they stand just like dumbo.. 
Malika: our kunj will sang for them ?.
Kunj: I'm not a singer.. 
Rudra:nowadays your voice in limelight. ??.. Rahul winked at him. 
Malika:woo mahi and omkara starts.Kunj look at twinkle who giving him muffed look he understands get angry again??..
Rohan throw mic Kunj catch it. All couples stand up take their position.. 
Kunj:Itni mohabbat karo na
Main doob na jaaun kahin
Waapas kinaare pe aana
Main bhool na jaaun kahin
Dekha jabse chehra tera
Main toh hafton se soya nahin.. 
He look at twinkle who dancing with rudra. Kunj recalls their all moments.She look at him. 
Bol do na zara
Dil mein jo hai chhipa
Main kisi se kahunga nahi
Bol do na zara
Dil mein jo hai chhipa
Main kisi se kahunga nahi
Main kisi se kahunga nahi.. 
he come and hold her hands she look at him. Lisping her.. rudra twirl twinkle she twirl fully Kunj come and hold her she rest her head on kunj chest she raise her face look at Kunj who singing.. 
Mujhe neend aati nahi hai akele
Khawabon mein aaya karo
Nahi chal sakunga tumhare bina main
(His Hand moved toward her bare tummy she chuckled due to his touch.kunj give her backhugged and kissed on her shoulder.)Mera tum sahara bano
Ik tumhe chahne ke alaawa
Aur kuch humse hoga nahi. 
Omkara and Mahi dancing they just talking with each other's throw their eyes. 
Twinkle get shy she run and Rohan hold her.
Rohan: May I bhabhi j??. She look at Kunj who gestured her in yes. She joint Rohan while Kunj and Rahul dancing with avantika and Usha.They twirling them Kunj got Leela while exchanging.
Leela: I don't know my son in law Is very talented.
Kunj: Acha maa. Nice more than twinkle ?. He and Leela laugh.twinkle see kunj with his mother.After dance they all get tired and laughing. They all sit.. 
Rohan:amazing kunj ??.. we want song for omkara and Mahi not for twinkle ??. 
Rahul: haa ??.Twinkle you didn't tell him he asking you numbers of time.. 
Twinkle:what.elders joint guest.They the juices. Rohan offer Kunj he take immediately. 
Anjali: kunjj If bade Papa See you Than. 
Kunj:chal ta hai?. 
Maya: Arey om I heard you read poetries. He nodded in yes. 
Malika: give us one honor ?. 
Rudra:I can better than O. 
Avni:hoo Than start?.. 
Rudra:Unhein Nahi Thi Mere Pyaar Ki Khabar,Unhein Nahi Thi Mere Pyaar Ki Khabar,Shayari Galat Ho Gayi RUBBER Do RUBBER????.everyone like omg.. 
Kunj:pagal he hit on his head.. kuch bhi rudra. 
Om: very bad rudra. 
Rudra: this pa teach me did you remember bhaiya ??. Kunj R.E.M..
Kunj: haa But that not like this.
Rudra: I forgot so ??add myself. 
Maya:om please.. Kunj take yawn.. 
Kunj: omkara starts your philosophy?. 
Kabir:did you believe on ishq.. love story. 
Kunj:nope om love??.. twinkle look at him. 
Om:Sach Mei Dal Jaate Hai Kisse
Dil Se Dohrane Ke Baath Ishq Pe Hoga Yaqeen Ishq Hojane Ke Baath. Kunj Sarna. 
Kunj: acha omkara ji.. ?.. 
Rudra: Bhaiya O same to same like chote papa na.. 
Twinkle:haa I never see him. 
Anjali:phale Papa toh just love this all things. 
Rahul: this two brothers is different like their Hitler father tej passing from there. Kunj throw water at him. 
Kunj:kam bol samja na..
Chinki:kunj what love for you. 
Rudra:office ???.. Rahul and rudra hifi. 
Kunj:he look at twinkle. Mere Liye Pyaar Khuda Hai Jo Hota Sabke Dil Mei Par Milta Sirf Kisi Kisi Ko"and I think whatever I see and learn just from my dadu and dadi. 
Anjali:haa they are best couple ever, ?
Rahul:what about us.. ?.they chit chatting with each other's.They giving ne tag each other's. 
Asha:unromantic.Everyone look at Kunj. 
Yuvi:kunjj??. 
Rahul:how you all are so sure haa ask his wife she knows better than us.. ?.. 
Malika: haa twinkle tell na.she look at Kunj.Kunj is boring na ??..chalo twinkle didn't said anything means unromantic tag goes to kunj.. 
Kunj:bada hi nonsense question malika. 
He get up and went from there. 
Mahi:jiju is very innocent.. 
Twinkle:acha who told you haa??. 
Avni:means.Kunj bro is very calm person.
Twinkle:what he looked na that he isn't Avni.Unromantic tag far away from him. Everyone look at twinkle than she realized what she said. 
Asha:acha really. She looking down.. 
Rahul:we know he just in front of you ??. Arey kunj kaha gaya more king of romance ???.Twinkle blushed.After sometimes later everyone sit for dinner. 
Just than heard Aayat voice she crying. 
Tej:Aayattt.. he get up. While Kunj see Aayat who coming he rushed towards her. Take her in his arms. 
Kunj:what happened to you.. 
Tej:Aayat why you crying haa. 
Aayat:my eyes.. ???. 
Kunj:wait kunj see her eyes and blow air.. now. 
Aayat: hmm.. 
Tej:why you roaming here and there and you three is here can't handle her.rudra and Kunj or Priyanka look down.Go rudra wash her eyes. He take her with himself Tej went from there.
Lata:Tej bhi na why he getting so hyper here. 
Avantika:I'll see..
Kunj:leave if you go now than you know na.Kunj went and bring Aayat and rudra they have their dinner.After sangeet function get end. 
#Boys and girls individually planning about bachelorette party.. 
Anjali: if elders get to know. 
Asha: don't let anyone get to know about this.
Boys#
Yuvi: tonight yours purab.. 
Kunj: why Yuvi ?. 
Rahul: haa kunj his life going to become hell now ?.let him enjoy his freedom. 
Rohan:True tonight will be blast.. they went in their rooms getting ready just than twinkle come and see kunj who making his hairstyle. 
Twinkle:kaha husband ji. 
Kunj:acha you come twinkle.They planned 
Bachelorette. 
Twinkle: even we too why not together. 
Kunj:haa great more. I'll message Rahul kunj informed him than they get ready to do party together.Twinkle take out the s*xy one piece.she went in washroom get ready.She come out of the washroom Kunj went already. Twinkle take her phone and went down all just waiting for twinkle only girls looking hot. Just than twinkle come as soon as everyone see twinkle all like omg. 
Rudra:bhabhi bhaiya ???.Kunj eyes went on twinkle his heart come out.she wearing black long piece dress she looking stunning ???
. 
Twinkle:wow you all looking awesome. Kunj just staring twinkle.. 
Rohan:wow kunj death ?.
Kunj:shut up saale biwi hai Meri.. 
Kabir:let's go now.they sit in cars and left for pup.soon they reached In pup and went inside and see the atmosphere it's so cheerful.Kunj went and sit toward bar side. Even Kabir make malika too. While rest of them dancing like mads Kunj watching twinkle who just pulling out his heart with her beauty ?.. after dance they all come and sit. 
Rudra:one for me.. 
Rohan:let's do shooter competition ?. All agree.Today Priyanka and Anjali Mahi all forget while Kunj didn't said anything. They doing shooter competition while Rahul just to show them he drinking he throwing in side ??.. Kunj see twinkle get shocked she taking shot pe shot.. 
Kunj:twinkle control on yourself don't now.. 
and you Rudra don't have shame haa.
Kabir:let them Kunj tonight ??.They again went towards dance floor and take Kunj too spending gala time.. Kunj hold twinkle hand take her in side. 
Kunj:you drunker ??.she blinked her eyes.He hold her from her waist tightly. 
What did you say that time I'm unromantic .
Twinkle: nope you went ask your Rahul?. They thinking you are very innocent and shy person ever but I clear their thoughts you are more shameless than Rudra ??.
Kunj:wow apne hi pati Ka fun.. 
Twinkle:yes ji.. 
Kunj: what you want wanna kill me twinkle already how I control after see you my heart didn't sit in peacefully you'll kill me. She blushed. Looking gorgeous my girl. 
Twinkle: thanks you too not looking less,. 
Kunj see the time.. 
Kunj:10
         9
         8
         7
         6
         5
         4
         3
         2
         1
HAPPY NEW YEAR TWINKLE ❤️.
Twinkle: ho I forgot happy new year you too Kunj.. outside crackers blast. They looking at each other's. I just want you wanna stay with you happily next 365 years. 
Kunj:even I too wants you forever. He cupped her face slightly peck on her lips. She get shocked but didn't said anything. Give him bright smile and kiss on his cheek.Rudra and Omkara come from back hugged Kunj tightly.shouting happy new year.Kunj cuddles his brothers tightly. They all wish happy new year each other's and share a group hugged.After midnight they get tired after party they went back to hotel and didn't went in rooms already servant arranged in lawn they sleep there only. 
Elders wake up and today many ritual are there to performed because tomorrow is Natasha and Purab wedding take place.. 
They come down and finding kids they went in lawn and see them and get shocked they sleeping there only they all see them and laugh out. 
Bebe:this kids so cute. 
Hansh: why they sleeping here. 
Manohar:whole night they do bachelor party that's why sleeping here..??. Rudra sleeping fully on Kunj. Leela wake up them after so much struggle they wake up but Kunj and Rudra still sleeping they all holding their heads and rubbing their eyes. 
Avantika:wake up your sons tej.. 
Tej:Acha yeh bhi mein hi… Omkara Stand up still in sleep Manohar hold his hand Usha see him. Kunj and Rudra wake up. Tej wake up them nicely Kunj open his eyes.Rudra too wake up still they full drenched in sleep they hugged tej. 
Kunj:pa.Omkara open his eyes see Manohar he leave his hand and sit in side this seen by Usha. While tej making his sons stand.he holding their hands tightly. 
Tej:Arey you both are not small anymore so I'll lift you.they rest their head on Tej
Shoulders. 
Rudra: pa wanna sleep more.
Kunj: same. 
Tej:go and sleep in room na.. let's go he take them Avantika gestured Usha don't worry. She take Omkara with her.. 
After sometimes later all get out from their hangover. 
Twinkle:Chii my Head.. 
Kunj: what's the need of this all haa you drink like mad twinkle take this. 
Twinkle:Thanks Kunj she take and feels good.Again happy new year. 
Kunj:yup my wifey.. 
Twinkle: now give me my new year gift ?. 
Kunj:don't worry what I'll give you than will be surprised you.. 
Twinkle:okay.. let's go Natasha chuda is there.They went down everyone come.. 
Natasha was sitting and Raman make her wear her chuda twinkle look at Kunj.It's so fun full na..I love their love story. WhAt did you said you don't believe in love. 
Kunj:never our love story will be my favorite ?. I believe in you.. na. 
Twinkle: again cheesy ??.. Chuda rasam is over than Purab parents gifting Natasha presents.They all feeding sweets each other's while Yuvi and Kabir behind Kunj they stuffed sweets in Kunj mouth. 
Kunj: mummyyyy.. 
Twinkle:leave my Kunj bhai?.. 
Yuvi:hoo my Kunj really. Kunj give them look. 
Kunj: you know guys still.. huhu. Kunj take more sweet and have make them shocked ??.. 
Twinkle:Sadu.after this rituals.They went to gurudwara they all pray for this new relationship going to tie.Avantika and tej, Leela come towards twinkle. 
Avantika:you always pray for others, twinkle today pray for yourself that your and Kunj's relation become more stronger and your love remains same,
Leelavery less people get loving partners who always show them right path in difficult situation, you have Kunj in your life to protect you, pray that your couple always remain from evil eyeand your love increases, Twinkle looks at Kunj, Sajna ve plays, 
Tej:our all hopes just with you and Kunj twinkle putter.We find ourselves son lucky to have you changed my Kunj. He enjoys his life others boys.
Avantika: my Kunj who till now just living his childhood in books now in business you make him live his life..she leaves from there. 
.twinkle folding her hands she getting confused what to do between her heart and mind. 
Twinkle: in heart Babaji please tell me. Na I'm very confused. she recalls Their  words, she thinks that i have question, i wanted a loving life partner, is Kunj that one? One Priest come and keep his hand on her head.
Priest: beti don't be confused you'll get all answers of your questions today.just close your eyes and ask from your heart not from your mind, you will get the answer, he leaves. Twinkle closes her eyes, and opens it, she looks on… twinkle again closed her eyes she see which dream she seeing since long back that man face didn't revealed till now  she hold her hand just than Kunj face come she get shocked breathing heavily she understands she open her eyes and see Kunj giving a bright smile.. 
Twinkle:means kunjjj.. 
Kunj comes to lake side of Guruduwara and prays. Twinkle recalls priest's words to close her eyes, she will know the answer. Kunj starts coming to her, Twinkle recalls their first meeting at Guruduwara how they both came closer, Sajna ve's new version plays, she recalls their marriage, how Kunj saved her at chirag time.

Kunj comes to her. Twinkle bends and touches his feet, Rab ne banadi Jodi plays, Kunj is surprised 
Kunj:what are you doing? why did you touch my feet? have you gone mad? Twinkle: i felt like doing it.
Kunj:you are weird, you do stupid things, dont touch my feet again, it feels weird and it doesnt suite you too, Twinkle smiles at him 
Twinkle:shall we leave? they start to leave, Twinkle is staring him continuously.After this they went out of the guruduwara. While tej was hell tensed.Outside of guruduwara crowd was huge.rahul and Kunj wasn't there tej finding he holding Aayat and guards was around them. 
Tej:Rudra and Priyanka stay here only. Kunj and rahul come back tej get relief. He give Aayat to Omkara. 
Usha:what happened to tej bhai shab. 
Avantika:don't know you know him he very possessive about his kids.Vehicle was passing continuously.He hold Kunj and Rahul hands knows they can't pass the roads perfectly. They both look at tej and give smile remember their old days when they used to do tandav on tej and Atul head.They all sit in cars. Kunj drive the car while twinkle and Anjali or Mahi and Omkara sitting in car along with Aayat. Kunj looking at twinkle through mirror he set the car rear mirror at twinkle only and his eyes on twinkle. Just than one car come he press the break on time all get tensed. 
Rahul:abbey stop staring your wife she is here only man because of your admiration we'll went today haridwar???… twinkle blushed.. 
Kunj: shut up. 
Rahul:change the seat you admire your twinkle peaceful don't put our life's on risks.Kunj starts the car rahul play them music they chit chatting.Aayat do zidh to sit on Kunj lap he fulfilled her wish.Soon they all reached and come out of the cars. 
They all roaming here and there take the tour of Jodhpur city. Girls went for shopping and buying here special things. Elders get tired they sit in side. All boys get frustrated because of girls they didn't take the name to stop.They went towards them. 
Rahul:Anjali please now stop your shopping man. 
Kunj:haa twinkle you girls are impossible. 
Twinkle:Kunj see this.. nice.. they too joint them after all their puppy faces melts them. 
Kunj: this is nice. 
Twinkle:so colorful bangles Uff Kunj. I'll bye.She take bangles Kunj pay the bill.. 
After sometimes later they went back to hotel.. 
Soon they reached hotel they all get tired today they roam lot they all sits and Oder tea and snacks. Kunj sitting with his dadi and dadu in side together. Kunj looking at twinkle who sitting in side.. 
Lata: what happened today my son. 
Prithviraj: any confusion.. 
Kunj: how you know always you both caught me my dadu and dadi he told Their hands. Dadu I'm confused. 
Lata: for twinkle may I right. 
Kunj:hmm blushed. 
Prithviraj: we told you na last time.. 
Kunj: haa I did what you people told me to do.I leave my shyness in side take step towards her. 
Lata:so.. 
Kunj:she take my role dadi.. blushing queen your twinkle bahu.. they both laugh out.. 
Lata:acha.. she cupped his face good you leave your shyness that we can see nowadays see G our Kunj fully changed na. 
Prithviraj:yes Lata.. get so happy to see him Kunj you should stay like this now only. 
Lata:see I told you na love can changed anything twinkle love changed my shy Kunj… I can see love in your eyes for her. 
Kunj rest his hand on Lata chest.. 
Kunj:dadi I love twinkle very much I can't live without her now any single second when I didn't see her face my day doesn't started dadi wants she just stay around me. When I see tears in her eyes it's hurt me lot. Feels like to maintain her smile I can do anything just to see her beautiful smile on her lips.Feels like she is the reason of my life can't imagine my life without twinkle. I'm Kunj who didn't love this all things just for her I wanted to each and everything so I can spend time with her wanna just listen her talks my ears didn't get tired.She is my world now. I can't love anyone more than hers. I too wanted to spend my whole life with twinkle forever.Just like you and dadu..I'll give her all happiness never let her smile fade away I'll support her.. Lata and Prithviraj get so happy for Kunj.. he look at them. Why you both smiling did I said anything wrong. 
Prithviraj: no my prince you are absolutely correct. 
Lata:pyaar bhut rang hote Kunj and I can see that colour on you. Love is everything. 
Now do one thing go and tell her what you feel for her.. 
Kunj: how dadi I don't know this all things.
Lata:dil me jo hai ab jaban pe lana hai Kunj.Pyaar lafzo me bayan karna hoga. She kissed on his forehead. Mera Kunj. See your Kunj pyaar hogya who telling till now love is just in books.. 
Kunj; haina still for me love is twinkle ??.
Lata: have shame I'm sitting here only ??.kunj hugged them.they all see Kunj. After sometime later Rahul and Kunj or rohan get busy in work tomorrow is wedding so. While twinkle just missing him like anything. At night they both didn't come back while tej heart beat increased fully.
After that message. He roaming here and there in tension. 
Rudra:why pa behaving like this.. 
Omkara:haa he look so tensed.. 
Twinkle:where is this Kunj didn't come back.Now can't stay without him for a second.. just than Kunj and Rahul or Rohan come back. 
Tej:I told you people take guards with you haa can't you people didn't understand this small things haa.. tej sweating.
Kunj:are you okay na pa. Kunj hold his hand.. 
Tej:hmm.. Kunj take tej with him.he stay with tej didn't said anything after he went in his room. Kunj get freshen up twinkle come and give him backhugged Kunj see her hands and understands smiled and hold her hand bring in in front and lock his hands around her arms.. 
Kunj: yes where are you till now.
Twinkle:papa Ji was right you take so much time didn't care about me at all I'm missing you today lot.. 
Kunj:did you get time to miss me..
Twinkle:yes I just think about you I my whole day my dearest husband Ji.. 
Kunj: acha bachu? he caress her cheeks. Ek number ki drama queen hai tu. Kunj tickles on her tummy. She laughing. 

Twinkle:just QUEEN
..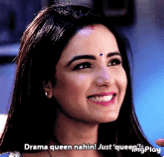 Kunj: Meri QUEEN.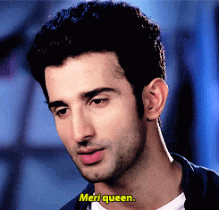 Both look at each other's. together. I wanna tell you something twinkle.
Twinkle:even me too Kunj.But not today.
Kunj: tomorrow.At the same time both together.They looking at each other's. 
After they went and sit for dinner. Avantika feeding food aayat Kunj and Rudra come and sit beside her tell her to feed them. 
Anjali: don't badi Maa.. 
Priyanka: yes mummy. Rudra and Kunj pulled her hairs ouchh they totally forget tej is here only.. pa see them.. avantika feed them. They having happily. 
Rudra: mummy next is my turn. 
Kunj: acha here is not any line get up.
Rahul come and have Kunj morsel.. 
Rahul:yummy more after having with your hands badi Maa.he hugged her from back rest his head on her while Rudra and Kunj rest their head on her shoulders Avni click their photo while yuvi clicking her photos tej see them give smile.!! 
Tej:wherever you both are today get happy to see your kids.Fully they both are more important than my own kids Rahul and Avni. 
Aisha: finally one more day. 
Natasha:mamma not again.don't get emotional ??.They all sit and chit chatting with each other's.elders went in their room. 
Tej: go and sleep okay. Youngsters sit together sitting in bonfire.. 
Kunj laying down on couch and holding twinkle under cushion. 
Asha: Natasha your Heena colour comes so hard.. 
Anjali: that means Purab love you lot. Twinkle look at her heena it was really darker. 
Malika:hoo look at twinkle Heena Kunj babu love her lot ahem ahem??.. 
Rudra and Rohan eating Kunj head.
Kunj:Shut up.. Rohan got call from Siya. 
Rohan:hi Bhabhi ji.. Rohan talking with her. He put the call on speaker. 
Siya:so this kamina with you both.
Rahul:haa where is your bigger kamina??. Avinash come.
Avinash: arey kamina Rahul where is your Anjali kuch kuch Hota hai. Other's listen. 
Rahul: haa tu bok mara Nahi tu they all laugh out.. 
Avinash: where is your husband. ??mr sarna.. 
Kunj:here only buster.. 
Rohan:Ram ji kaha hai siya ji.
Kunj:she scared him ???.. they talk and end the call laughing loudly. 
Malika: where is this people..
Rahul: don't be jealous babes still you are our bestie ??? first ??and last. He pulled her in hug.. 
At room. Tej sitting near window and looking kids they still in garden.
Avantika: tej sleep why you standing there.
Tej:Avantika I didn't feels good today even see they didn't sleep. Go and bring them. Here only.. 
Avantika: are you fine na.. tej he sit and sweating Avantika get shocked to see him okay I'll bring them here only. She went down and went towards them. Kunj and Priyanka in stern voice they get shocked to see her. 
Kunj: haa you are here..
Avantika: your pa tell you all na didn't listen him haa. 
Rudra: what..
Avantika: don't argue with me your father is calling you all. Even you Rahul and Avni please. He wants you all sleep with him only. 
Avni:papa is fine na.. 
Avantika: come. She went with Avni and Priyanka while Kunj look twinkle he gestured her good night.. 
Rahul:Chale goodnight guys.they all went they all entered in room. Rahul and Kunj see tej they get worried about him they sit beside him. Bade papa are you okay.. 
Kunj give water he drink. 
Tej:sleep here only in front of my eyes.. 
Kunj: haa we'll sleep here only. Why you getting so worried pa.. they all lay down Rahul and Kunj sleep in one matrix while Avni and Priyanka together on one side bed while Rudra in other couch.Twinkle and all girls sleep together. Twinkle take her phone and message Kunj he get her message give smile. 
Twinkle: sleep?? 
Kunj: nope. Without didn't getting. She smile. 
Twinkle: acha ji replied back..?.. Rahul reading Kunj their conversation who sleeping beside him. While Chinki twinkles. 
Kunj: aur. 
Twinkle: you went and leave me alone..
Rahul: Kunj tell her after this wedding didn't let you sleep alone ???. Kunj see him he tell her this only.
Chinki: hoo you were right he is very smart chupa rustam??.Tej and Avantika laying in sitting position.They see Kunj give smile.Till late twinkle and Kunj chatting. 
After.
Kunj: good night my sleeping beauty.
Twinkle: ?.. haa Kunj.. in heart just some hours Kunj I'll tell you mere Dil ki Baath.  
In heart ❣.
Kunj:in heart.bas twinkle finally I'll tell you tomorrow and make you mine.good night each other's and sleep.Tej wake up and covered Rahul and Kunj with blanket. 
Finally the day has arrived.Beautiful
morning happened.Kunj wake up stretch his arms and open his eyes and give smile. 
Kunj:uff Kunj get ready where is my
Sunshine.He get up and went in his room. He entered in room and see twinkle who was with girls.Kunj gestured her she give him his clothes Kunj take his clothes went in his room.After sometime later each and everyone get busy in wedding preparations.Day passed so quickly.Girls busy in make up. 
Twinkle and Chinki along with others they getting ready Natasha while yuvi and kabir to Purab. In another room sarna brothers and Rahul or Rohan they getting ready looking hot.they went down in Venue! Decoration was damn amazing typical Rajasthani style.Everyone dressed up in Rajasthani style ladies wears nose ring with Borla .All guest has arrived. Media And all's cover up the news. 
All boys waiting for their girls.. 
Kunj:twinkle kaha hai. Tu.. 
Pandit:please bring kaniya. 
Aisha: haa. Natasha coming Kabir and Rohan holding veil over all on her head while twinkle and others girls coming with her.Kunj eyes went on twinkle his heart slipped.To see her she wearing Rajasthani style lehenga her forehead decorated with borla .Kunj and twinkle wearing same colour clothes.They see each other's and passed smile.Natasha looking amazing. 
Aisha and Vikram hold Natasha hands and bring her towards mandap.they sit and pandit ji started chantings. Twinkle and Kunj standing together.end)
????????????
Should I end here hmmmm..
Kunj: I didn't understand you twinkle. Why you are always charged your battery never gets low.
Twinkle: acha ji so should I be like you. Always serious and person of 1960s.
Kunj: tu mujhe kabhi kuch bolne toh de. Why everyone call us perfect couple I am thinking this only twinkle I mean from which angle we are compatible..
Twinkle:I know the answer of this.. 
Kunj:aha haha you toh know answer of everything because you are siyappa queen.Twinkle make faces.. 
Twinkle:haa don't call me that.you are a Sadu Sarna.Both giving each other's Tashan.Twinkle went to Anjali while Natasha and Purab stand for pheras they taking vows of holy fire others showering flowers on them.twinkle and Kunj looking at each others their precious day memories flashing when they both tie in such a strongest purest connection. 
Purab tie his name mangalsutra in Natasha neck.fills her hairline with vermilion. Pandit ji Declared them finally they become husband and wife.. they both get up and went towards elders and take their blessing after everyone went together other side in stage.. while twinkle and Kunj standing alone they both went towards Mandap. Kunj hold twinkle hand.. 
They take rounds of holy fire.. 
Kunj: don't fight with me now..
Twinkle: nope we can fight a lot but we can't hurt each other's I know you can't see tears in my eyes Kunj.. even I can't hurt you. It's give pain more than you when I see in pain.. we are always with each other's.
Kunj: it's like we are one life twinkle. Even I just love to teased you.you are reason of my life and I just breathe for you. We breathe together and for each other's. I never thought before this that one day you will become so important for me.. still remember how we get ready for marriage just for our families but I must say they did best decision ever.Without you I'm nothing.You are my sun of my day..
Ever since I met you, no one else has been worth thinking about.
take 2 round. 
Twinkle: we feels lifeless with out each other's .Even you are very important for me Kunj. I don't know why I can't see you with anyone..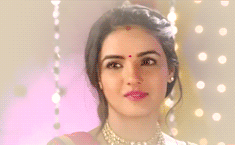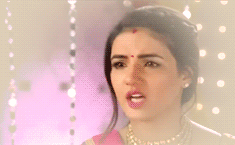 Kunj:we are soulmates twinkle. Someone stole my heart. Till now I just think this all things is just philosophy but today my thoughts changed just because of you. Everyone is right I changed the way I m talking never thought I'll be like this just for my wife. After see your smile I get everything. You changed my life. You changed my ways. I don't even recognize myself these days. It must be a reflection of you, only you."They takes 7 rounds of fire complete 7 vows. They stand opposite each other's. 
Twinkle: I wanna tell you what I feel and what is in my heart.. my heart is anymore mine.. 
Kunj: even my too. After see her my heart beat increase twinkle. Twinkle I'm crazy about you twinkle like anything:(sajna ve play❤️❤️❤️.without you I feel alone you complete me.. You're my spark in the dark.
Twinkle: me too Kunj.. 
Kunj: bhut din se mujhe kuch bolna hai.
Twinkle: in curious way jaldi bolo na..
Twinkle closed her eyes. 
The best and most beautiful things in the world cannot be seen or even touched- they must be felt with the heart.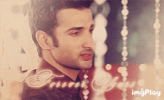 Kunj:he look at her. I Love you lot twinkle. Me tujhse Beintehaa mohabbat karta hu twinkle as soon as she listen this twinkle heart beat increase fully.. she smiling like anything. She open her eyes and look at Kunj. I love you like mad don't know when this happened but you are thief who stole my heart.I didn't realized when I fall for you but you make me go crazy for you. 
Kunj look at her.You are my today and all of my tomorrows.
To the world you may be one person, but to one person you may be the world."
Twinkle:even I love you too Kunj me bhi tumhare bina nahi ji shakti.They share a eye locks they hugged each other's.Kunj caress her back.Me bhi pagal hu Kunj.. can't leave without you.You are my life now. There is no pretending. I love you, and I will love you until I die, and if there is life after that, I'll love you then."
Even I too lost my heart my heart just beat for you.They break the hug both look at each other's twinkle blushed the way Kunj seeing her.Kunj cupped her face and caress her hairs he kissed on her
forehead.Kunj see vermilion he take pinch of vermilion and filled twinkle hair fully. 
He again hugged her:: they recall their first meeting, their first dance together, 
Life makes sense only when I see you at the end of the day." 
Love is a smoke made with the fume of sighs. …
Finally they confessed their feelings they love each other's.. aww moment.. ?
Mohabbat rang lati hai jab  se dil milte hai 
MOHABBAT KA NAYA SAFAR.. ?
~~~~~~~~~~~~~~~~~~~~~~~~~~~~~
Finally twinkle and Kunj confession happened at last. After so much time and episodes as well thanks for being with me. 
Wait till here if I'll be I can't ??want after two episode???I salute you all very much.. ?‍♀️thanks for bearing me.. more thanks very much for 101 likes man. I'm overwhelmed to see in my previous words your comments thanks again and yashu di and Sameera thanks a lot my RAj making bday special she post new story as well ❤️❤️❤️❤️❤️❤️❤️❤️❤️❤️❤️. 
I hope you all like this simple actual tei style confession I don't want to give like fairytales it's real life so be like this only..???????.. 
dedicated to each and everyone who liking my story never thought I just start this for my raj ??.. return gift take ??kamini.. 
so guys no proof reading because I write secretly guest at house that's why didn't get time to recheck error so leave it. Enjoy my episode give your views.. please… 
My simple si story ??… 
now let's see next new love turned. 
Bye love you all allahafiz ??..

Warning: A non-numeric value encountered in /home/ftpusers/tellyu/public_html/wp-content/themes/publisher/includes/func-review-rating.php on line 212

Warning: A non-numeric value encountered in /home/ftpusers/tellyu/public_html/wp-content/themes/publisher/includes/func-review-rating.php on line 213