RAB SE SONA ISHQ: TWINJ- EPISODE 41

Warning: A non-numeric value encountered in /home/ftpusers/tellyu/public_html/wp-content/themes/publisher/includes/func-review-rating.php on line 212

Warning: A non-numeric value encountered in /home/ftpusers/tellyu/public_html/wp-content/themes/publisher/includes/func-review-rating.php on line 213

Episode:41
????????????????????????????
Continued..
at office.. ?..
Kunj was working in his laptop with one hand playing with pen his mind didn't work at all whatever happened last night that running in his mind he closed his eyes and recalled everything feel so bad that little tears smashed under his lower eyes.He leaves the work take his phone and see twinkle miss calls and messages.Her profile photo was of his and twinkle.
BACKGROUND SONG ??
~~~~~~~~~~~~~~~~~~~~~~~~~~~~~
Oh re piya main to tere layi
Sau raatan jagun
Jithe jaave tu
Othe jaave dil
Dass ki main karun
~~~~~~~~~~~~~~~~~~~~~~~~~~~~~~
Kunj:why you did this haa clearly I told you don't give me any reason.But not you don't understand my words you.stand up take his phone left from office in anger.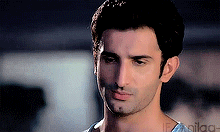 At Sarna Mansion twinkle thinking about kunj she was in kitchen making lunch.
Twinkle:he didn't answer my calls ?.
This all happened because of that Chirag I don't want to hide anything from you kunj but what I'll do I'm scared if you get to know about this your reaction ??. Tears escaping from her eyes she run in her room take out her accessories and throw it ties her hairs. Try to call kunj, but he just declines her calls she gets frustrated throw her phone on bed.She Sits in disappoint way.Aisa bhi kya ek bar Baath bhi nahi kar shakta hai Kya mujhe.. everyone sits for lunch Priyanka come to call twinkle she said she doesn't want to have anything right now she is full she went down and tell avantika they leave think she'll have later while Anjali and Priyanka understands. After lunch Anjali and Priyanka take lunch for her in her room and see her they went towards her and sit beside twinkle..
~~~~~~~~~~~~~~~~~~~~~~~~~~~~~~
Jo tu russ jaani ae
Dil yeh tutt janiye
Tere sang sang raah
Saari kat jaani ae
Main taan tere naal rehna
Maan enna mera kehna
Meri akhiyon se hona kadi door na
Tere bin, tere bin
~~~~~~~~~~~~~~~~~~~~~~~~~~~~~
Anjali:twinklee she looks at them with wet eyes..
Twinkle: haa di..
Priyanka: bhabhi have your lunch nah..
Twinkle:nahi mere mood nahi abhi I'll have.
Anjali: I know Kyu nahi hai mood aap ka but twinkle its not good have your food first.
Twinkle: di I didn't do anything wrong doesn't want to hurt him. See na he didn't answer my calls..
Anjali:Twinkle Leave kunj right now he is anger that's why when his anger will calm
Down he will talk to you.. let him calm down fully.
Priyanka: yes bhabhi bhaiya is like this till when his anger I'll not calm down he didn't talk to anyone.
Anjali:we'll talk to him and tell rahul he'll make him understands..
Twinkle:how can I'll eat anything di when he didn't have anything from morning even didn't have his breakfast and medicine too.I'm very bad wife.. ??
Anjali:shhhh.. Don't cry.. she forward food plate she denies and run in balcony and crying Anjali and Priyanka look at each other face and feel bad for them.they went downstairs.Whole day went like this twinkle swollen her eyes due to crying.
At night everyone come back expect kunj from office.Twinkle eyes finding him everywhere.She went to Rahul and asked him.
Twinkle:Rahul Jiju where is kunj he didn't come back..
Rahul: he didn't come back.
Twinkle: no he is with you na..
Rahul:no he isn't with me he went for meeting somewhere till now toh he should come back..
Om:don't worry twinkle he'll come maybe he stuck in work.twinkle face drop down.
Rudra:bhabhi don't be sad na it's not suits on your face you just stay happy if you happy we are too as well.My bhabhi pulled her cheeks.She gives normal smile just for him.
Mahi: yes dii..
(Mahi come today at Sarna Mansion because rudra and Priyanka or Mahi have group project for that she come..)
Twinkle:I'll come.she went from there.
Everyone sits for dinner twinkle serving everyone her eyes stuck at entrance just waiting for kunj inside in her heart she cry.Pata nahi kaha hai ab tak yeh ladka. Rahul and omkara look at twinkle face tears sliding from her side she wiped it out immediately before anyone can see it.
Avantika:Twinkle beta come sit with me.
Twinkle:mummy ji you have.
Usha:Arey what happened to haa even you didn't have your lunch as well everything is fine na..
Twinkle: haa I'm fine choti maa.
Lata:hehe you all didn't understand her pati dev didn't come na that's why.Elder giggles out..
Tej:where is this kunj didn't come back.. everyone finished their dinner they all sit twinkle calling kunj his phone coming out of the range.tej look at clock.he calls kunj he didn't up his call.Now twinkle get worried about him she play with her Mangalasutra.Kunj parked his car fully drenched in rain.He went inside he entered in living room.Tej see him. Everyone sees kunj. As soon as Twinkle see him she gets relief..while he look down. Going upstairs just than Tej..
Tej:kunjjj wait.he stops and look at Tej..
Come here.he went towards him stand in side.
Kunj:JI..
Tej:where are you till now.I'm sure you aren't in office because you aren't there m I right.see the time he look at clock understand he is late above Tej time limits.
May I know the reason.
Kunj:woh..he didn't say anything bow down his head..
Tej:what woh you never have any answers kunj..
Prithviraj:leave it Tej maybe he had some work where he'll go else than this.go and change your clothes you'll get I'll.
Kunj:hmm he went upstairs..
Anjali gestured to twinkle she went in room.Kunj taking out his wet coat.. she went inside and take out his clothes.
Twinkle:try to talk to him. Kunjj you go change quickly.He didn't look at her she went near him.He takes the pj and went in the washroom. Kunj toh bhut guse me hai babaji.She sits kunj come out of the washroom he wears his pj only drying his hairs with towel.Kunjj wear your tshirt outside lil cold you'll catch cold she forward t-shirt to him..Kya hua lelo na.he takes with jerk she gives smile he wears and throw the towel on bed.. Kunj where are you I called you so much haa..
Kunj:it's none of your business get it.. twinkle phone ring.. she looks at phone Even Kunj too.Go and receive your call. Sorry I'll excuse you..
Twinkle:aise Kyu bol rahe ho.he went
downstairs.he Goes in poolside sit there and looking at stars.
Kunj:what she thinks of herself.twinkle come there with food she places food plate in front of kunj.He looks at twinkle with narrow eyes.
Twinkle:khana Khalo.she sits in front of him..
Kunj: kya hai yeh.. twinkle read sorry on food with tomato sauce..
Twinkle:sorry can't you see haa now have your food and before take your medicine I know you didn't have.
Kunj:it's your mistake I take it..
Twinkle:when you can't speak lie than why you try..
Kunj:yes I'm not like you na..
Twinkle:Kunj Meri Baath toh suno na at least she cupped his face. I'm not liar Kunj I know i did mistake but at least punishment me don't yourself please.. At least have your dinner.
Kunj:take it from here please don't increase my temper.Kunj get up even twinkle too kunj throw the food plate in side.Twinkle get shocked.Now you are happy na.all youngsters come there. And see this.I'm saying you in a very nice language please don't come near me.. I'm not in my zone and I don't want to do anything wrong..
Twinkle:Meri Baath toh suno ek baar haa. Tears escaping from her eyes.
Kunj:kya sun lu in loud voice..
Om:kunjjj this is the way talk to your wife haa.
Kunj:in anger tone you don't teach me om.
Rahul: at least listen her let her explain herself Kunj.
Kunj:what explanation haa you wanted this twinkle everything come out of the room great.
Twinkle:kunjj mene kya kiya Iss me..
Kunj:that's the problem tum kuch karti hi nahi hona Twinkle.everything happened itself.
Rudra:Bhaiya bhabhi didn't do anything.
Kunj:it's our personal matter it's would be good if none of them interfere in our personal matter.
Om:when you know it's your personal matter than don't show this here..
Kunj:this you should tell her..
Om:you listen her..
Kunj:I don't want to listen anything get it.
Twinkle:while crying kunjj I didn't do anything woh Chirag you take me wrong.
Kunj:acha I take you wrong I toh didn't pass any comment on that he held her hand tightly hurting her lot even her few chuda bangles too broken..
Twinkle:ahha kunj.. he sees her hand Leave her hand went from there.
Anjali:I never seen his this side.
Om:Twinkle you leave him right now he is very angry give him time..
Mahi: di jiju toh bhut guse me HAI.
Twinkle:don't worry mahi I'll handle please aap log mat bolna he didn't like get more angry with me..
Kunj sitting in room thinking about twinkle and recall what he has done with her just now.. Closed his eyes tears escaping from his eyes.
Kunj:how could you do this kunj haa. You hurt twinkle.He sees mirror that picture reflecting in mirror he hurt twinkle. He breaks the mirror with his hands blood oozing from his hand badly he sits in bed and blood dropping down on floor..
twinkle entered in room and see this get shocked she rushed to Kunj bring first aid box.
Twinkle:Kunj yeh kya hai why you hurting yourself haa she takes his hand in her and wiping blood.Jab mujhe dard deke tumhe itna dard ho raha hai than why.she dressed his wound.. Meri baath suno ek Baar Than do whatever you wanted to do I'll not say uff. Please.I didn't hide anything from you I try many times to tell you but everything you cut yesterday I was about to tell you about Chirag kunj. He got up and held her shoulders tightly.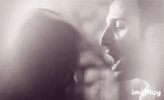 ~~~~~~~~~~~~~~~~~~~~~~~~~~~~~
Tere bin nai lagda dil mera dholna
Tere bin nai lagda dil mera dholna
Sab chadd jayein tu na mainu chhodna
Tere bin nai lagda dil mera dholna
Nai lagda, nai lgda, nai lagda
Ho nai lagda, nai lgda, nai lagda
~~~~~~~~~~~~~~~~~~~~~~~~~~~~~~
Kunj:acha I told you na before our alliance na that don't hide anything from me because I don't like It I wanted honesty from you and see what you give me in return Twinkle haa. Now I understand everything why you get calls at nights haa only Chirag calls you na haa.she nodded in yes.I forgot this is forceful marriage na. He is perfect for you I'm not.Twinkle get shocked.
Twinkle:who told you this.I don't care about him kunj.he leaves her and went in balcony.he understands me wrong.She sits on couch and sobbing wildly while crying she slept later in night. Kunj come back in room from balcony he sees twinkle who sleep on couch in sitting position her hand falling down blood drops coming from her hand.He went near her caress her hand feel so bad get angry on himself for this. He sees broken bangle lil piece under twinkle skin. He takes the first aid kit and clearing twinkle blood tears come out from his eyes kunj dressed her wound and kissed on her hand.
Kunj:you are mad kunj.In my anger I hurt my wife.he lifts her and place her on bed covered twinkle with blanket.And lay down next to her while thinking he slept as too.
In morning twinkle wake up and stretch her arms and open her eyes and see kunj sleeping beside her she gives smile and remember what happened last night than see her hand find her wound dressed.She gets so happy and understands only he did it she went near him caress his face see kunj injured hand she takes in her hand kissed on his hand.
Twinkle:mujhe dard deke give yourself as well.I'm really sorry kunj.She kissed on kunj forehead. This all happened because of chirag if he didn't come like that this all not happened.Let his anger calm down.
If anyone will say anything to him he gets more angry he didn't like our personal issues went out of this room.She gets up and went in washroom Get ready quickly.
Kunj wake up sitting on bed resting his head on backboard.Twinkle come there with coffee and medicine.Kunj coffee.He shut his eyes twinkle place on side table and take out his clothes ready his all necessary things.Kunj went in washroom get freshen up and come out of the washroom wearing his clothes about to closed his shirt buttons just than see few buttons are break down.Twinkle see this.
Twinkle:I'll stitch your buttons Kunj..
Kunj:no need of this he removed the shirt and wear another went to dressing table getting ready twinkle phone was there. Chirag calling twinkle that Kunj see.He takes her phone in his hands twinkle was looking at him only in anger.why he calls you in stern voice.She gets scared.
Twinkle:I don't know.
Kunj:he calls you and you don't know haa.He cut the call and keep the phone in side.Twinkle went downstairs while crying.
Kunj take his bag and phone went from there left directly for office didn't have his breakfast other's get confused.Twinkle in garden she didn't have her breakfast… rudra and omkara went towards her.
Rudra: bhabhi..
Om:Twinkle what is this haa you didn't have your meals haa. Behaving like your husband they sit beside twinkle. Take her hand in theirs. Kya hua he said anything last night.
Twinkle:om and rudra he hurts himself because of me why.He didn't say anything but his silence kills me lot. She hugged them crying lot.
Om: now it's enough he is mature understand this is normal.I'll talk to him.
Twinkle:no no please don't say anything kunj ko pasand nahi hai you know na.
At office: kunj busy in files juster than phone ring Kunj received the call without seeing anything.
Kunj: hello.
Call: hi baby. Kunj get confused he sees the caller name and it's chirag he check the phone understand in hustle he brings twinkle phone rather than his..
Chirag:Arey Twinkle baby why you didn't answer my calls haa. Kunj closed his eyes.I'm missing you my love.don't know why you can't see my love haa.leave your husband come to me I'll give you love and everything.He talking totally rubbished.
Kunj: oyyye shut up don't dare to call my wife get it.
Chirag: who the hell are you..
Kunj:her husband get it.kunj cut the calls.Kunj check twinkle phone he sees Chirag messages and those pictures he sends it to her all cheap and cheap things he sends to her. This all increasing Kunj anger lot. See twinkle never message him.
See chirag comments on her picture on social networking sites.All comments in very cheap and in double meaning way…
Kya hai yeh sab twinkle haa.
Sometimes [email protected]
he gets so angry Leave the work left for Sarna Mansion in deep anger.He reached and went inside finding twinkle and giving voice to her.
Avantika:kunj kya hua you are here at this time haa..
Kunj:where is twinkle mummy.. he went in kitchen see her. Twinkleeee.
Twinkle:kunjjj.
Kunj:come with me..
Twinkle:haa.. twinkle can see anger in his eyes which scared her lot.. Kunj hold her hand take her upstairs Anjali and Priyanka or Rudra look at them.Kunj closed the door. Twinkle get confused to see him. What happened.
Kunj:you asking me what happened what is this you tell me he shows her phone and that photos.He doesn't have shamed calling you still haa. Now open your mouth fast. What rubbished he were talking about you haa.
Twinkle:what he said you..
Kunj:answer me what I asked you first twinkle.In loud voice see I don't want to creat any scene you know me very well.
Who he is done you love him haa??in sad voice.
Twinkle:no kunjj I didn't love him he just mental man he behind me since from college kunj I never talk to him. I wanted to tell you about him.
Kunj:I ask you na if you have anyone in your life tell me before only. Did you think how awkward for me that night to see this all things specially in front of my siblings haa kaha ta don't do anything which let me down my head..
Twinkle: what he said to you I know he tells you everything rubbished you don't trust at him.
Kunj:did you think I'll trust at him twinkle. What's going on..
Twinkle:nothing kunj. Before I thought it's not very important to tell you about this after my marriage he'll leave my way. But his obsession increased day by day. Just giving his obsession name of love kunj nothing we have between each other's.
Kunj:than these messages and calls..or photos.He holds her elbow.I told you that day I didn't like this than why you continue this haa. He does your publicity. This all cheap words about you..
Twinkle:no kunj after that day I stop.
Kunj:than why you didn't tell me.. kish baath ka Dar ta tujhe haa..
Twinkle: tumhari Iss anger ka kunj. You are so possessive already I thought you'll not leave me.
Kunj:now also I'll not leave you.I'm only idiot he is right Leave your husband and come to him.If you think this marriage is burden than twinkle there is no forced on you from my side kya hai Iss shadi me na koi pyaar hai we just did for our families.I know I'm not like those husbands how can you get happy with me.I'm only wrong
I shouldn't marry to you..
Twinkle:kunjjjj.. aisa kuch nahi hai.me usse pyaar nahi karti hu.she back hugged him. Haa Meri galti hai I didn't tell you about him before what I'll do kunj he is mad irritated me with his calls and messages kunj I never want to hurt you I'm truly honest with you from the day when our alliance got fixed tumhare alawa mere dil and dimag me kish bhi ladka ke liye koi khayal nahi hai.If I love him than I'll marry to him only na kunj I didn't love him.If you think I cheat you than you can ask anyone.I never cheat you kunj expect this I didn't hide anything from you it's the last and first thing which I hide from you..
i truly respect our marriage.You take this marriage like a burden and did in force but I did from my heart.don't know about you..
Kunj:If you want to break than you can twinkle this marriage twinkle hell shocked and leave kunj. She went in front of him grab his collar.
Twinkle:what did you said haa you want to break our marriage haa for this small mistake you think haa.her face drenched in tears.Mana Meri galti hai.
Kunj:I need a space twinkle.. she wiped her face and throw her phone.
Twinkle:you believing on these pictures which he edits haa.you need space okay I'll not disturb you.She went out of the room kunj sit in frustration.
Like this 2 days passed twinkle and Kunj didn't talk to each other's even twinkle didn't try.She leaves her food didn't have anything her face drop down. Didn't disturb Kunj at all.elders get confused to see them they didn't see them to talk to each other's.Twinkle get ill little bit.
Normal [email protected]@..
Everyone sitting for breakfast twinkle come and served Everyone and gestured to Anjali to served Kunj that Kunj see..
Lata:Twinkle beta what happened to you haa.You looking so dull nowadays didn't talk.
Twinkle:na dadi..she sat and playing with food Kunj see this and look at her face she lost her charm same happened with kunj.
Kunj:okay I'm going.he about left for office with Rahul.Twinkle thought to talk to him she got up walk little steps feel dizzy about to fall down held side pillar..
Priyanka:bhabhiii kunj stop..are you okay na.
Twinkle:haa held her head.
Avantika:Twinkle beta you come and sit don't know what happened you past from many days didn't eat anything.Kunj look at with painful eyes.
Twinkle:mummy ji just mis my balance. With pain kunj left for office Priyanka take twinkle In her room she sits and talk to herself.Itna naraz hai ki ek baar mere se pucha bhi nahi keshi hu me.she lay down and cuddles the pillow and cry lot.
Sometime later twinkle got Chirag call. She picks up in anger kya hai..
Chirag:Arey baby doll what happened haa I heard your husband is angry with you. Think if your kunj will finish than heheeh ?.
Twinkle:you chirag today I'll not leave you. She gets up and went out to meet with Chirag.Otherside kunj call Priyanka to ask about twinkle.
Kunj: pinku hows twinkle now.
Priyanka: bhabhi she is fine now abhi toh she went out.
Kunj:out where she went did you have any idea.
Priyanka: don't know bhaiya she talks to someone and left immediately.
Kunj:okay.Now kunj get worried about twinkle.He calls her she didn't answer his calls pata nahi kaha gi yeh ladki babaji hope she is fine already she isn't well this all happened because of me I overreacted
Shit how could I behave like insane Kunj you did terrible with twinkle. In these days I hurt her lot with my behavior.Kaha gi she didn't answer my calls.Kunj trace her location.I have to find her.He too left.
Twinkle reached chirag house and went inside and see no one was there his family went out of the town. Oyye Chirag ka bacha where are you come in front of me what did you said you'll finish my husband haa.Chirag come from back and hugged twinkle tightly.
Chirag:wow baby you come to me Itself I know you'll come to me.you smell great. She makes disgusting face and push Chirag with full force.
Twinkle:don't dare to touch me chirag get it. Last time I warned you.. what did you say to my husband haa.
Chirag:that you love me and did this marriage under your family pressure. He'll not give me what I'll give you.
Twinkle:acha who told you she gives everything that you can't give any girl. Stop calling already because of you my marriage troubling.don't dare to do anything to my husband till now I respect you now you cross your all limits after that pictures haa. Don't you have shame to used someone wife pictures haa.Twinkle show him finger Chirag held her hand and kissed on her hand twinkle jerk his hand.
Chirag:see this decoration twinkle baby today we'll celebrate our love.. he tries to kiss twinkle she slap him.. you twinkle now it's enough you didn't understand my love haa he held her hairs and drag her at poolside where he setup all romantic decorations and bed everything.
Twinkle: Chirag Leave me..Kunj tracking twinkle location full in tension.
Kunj:kaha hai tu twinkle I hope you are safe.He reached as per twinkle location he come out of the car and see twinkle car.Twinkle ki car yeha Kya kar rahi hai.
Yeh ghar kish ka hai he went inside asked guard about twinkle.
Guard: sir she come here.
Kunj: what where she is yeh ghar kish ka hai.
Guard:sir abhi you Chirag sir is here only as soon as kunj Listen chirag name he gets shocked.
Kunj:Chirag ka ghar..
At poolside Chirag throw twinkle on bed and come hover all on her.Twinkle push him And about go chirag caught her slap twinkle so hard and held her hand breaking her bangles she winched in pain loudly Kunj heard twinkle voice he run and finding twinkle than he sees voice coming from back he went towards poolside.
Twinkle: Chirag I'll tell my husband about this. Leave me.
Chirag: you reject me and marry that Kunj Sarna can't you see my love haa.
Twinkle:i didn't love you..
Chirag: but I toh love you lot today I'll make you mine.he come top of her try to kiss twinkle she move her hands. Chirag pulled her duppta and throw it side.
Kunj reaches there and see chirag and twinkle.He gets shocked..
Kunj:Twinkleeeee.. twinkle push Chirag with full force and run she collides with kunj.Twinkle see kunj.
Twinkle:kunjjj.She hugged him immediately.Kunjj tum.Chirag get up went near twinkle Kunj see chirag his blood boil fully and look at chirag in roar way..Kunj break the hug and side twinkle behind him.
Chirag:you.. he about to touch her
Kunj:haath Mat lagana Meri Biwi ko.Kunj grab his collar how dare you do this with my wife.
Twinkle:Kunj don't leave him his is pagal today teach him lesson she crying in side. Kunj see blood oozing from her lips.
Kunj:biwi hai woh Meri.. samja tu..
Chirag: leave my twinkle baby we will make love today. Kunj closed his first and punch on his face.
Kunj: agar Meri biwi ke mare me ek aur word you used na no one will be worse than me chirag I'm telling you I'm very nice way stay away from my wife.
Chirag: why twinkle is just mine.
Kunj:in full loud voice twinkle is just mine fit this in your mind.Twinkle look at Kunj gets so happy to hear this words from kunj mouth.Woh Meri biwi hai only I have right on her in everyway..
Chirag:Arey trust me she is with me in physical relationships she loved me too.
Kunj:what did you think you'll fill my ears against her and I'll come in your words. Never Chirag whatever you are I trust her more than myself. Aaj ke baad haath toh dur ki baath hai Meri biwi ko dekhne ki bhi himmat Mat karna.He jerks him. If I'll get to know than I'll send you in jail.Kunj turned and look at twinkle who crying in corner. Twinkle didn't get clear vision she feels dizzy everything become blurry in front of twinkle eyes she about to falls down in pool Kunj run and held her in his arms on perfect time.Twinkleee.he lifts her in his arms twinkle hands around kunj neck Kunj look at chirag.yeh aaj bhi Meri hai kal bhi don't think about her even in your dreams as well.He walks out from there went towards car make her sit in car come and sit on driving seat.
Kunj:tum thik toh hona..
Twinkle:hmm.Kunj starts the car and drove off for hospital he reached and lift twinkle take her inside.They went inside the doctor cabin nurse come with first aid box.
Kunj: I'll do where is doctor.
Nurse: she coming sir..
Kunj:okay.. Kunj look at twinkle get angry at her. He takes cotton and wiped the blood.
Twinkle: aha..
Kunj:sorry.he blows on her wound she winched in pain.twinkle admire him.Kunj each words echoing in her ears.. soon doctor and check twinkle. Doctor what happened to her.
Doctor:just weakness she didn't have her meal on time that's why give her food and medicine this she'll be fine.
Kunj:thanks kunj and twinkle left for Sarna Mansion in whole ride kunj and twinkle didn't speak single word.they reached Sarna Mansion.Kunj come out of the car and open door for her she come out the car can't walk properly.
Twinkle:ouchh.Kunj Carry her in his arms in bridal style. He takes her inside everyone was in living room.They entered inside all see and then get up and get confused.
Lata: what happened kunj..
Kunj:kuch nahi dadi she falls down in garden.
Avantika: acha take her in room. Kunj take her in room place her on bed. Call rudra.
He immediately come.
Kunj:bring something for her.
Rudra:ji he went and bring something for twinkle.
Rahul:kya hua Twinkle ko..
Kunj:ask her only na.. rudra give juice glass to kunj.Yeh lo and drink have this medicines..
Anjali:finally everything is short out between you and twinkle they both look at each other face.. and what happened to her hand yeh keshe lagi..
Rahul:leave this.They all went out of the room. Kunj look at twinkle in anger eyes.
Kunj:kya karne gi ti waha bata mujhe haa. Why you went to meet with him.
Twinkle: wohhhh he teased me with his calls.
Kunj:acha if I'll not come did you think what will happened with you haa you don't have mind twinkle totally mad. Kyu gi I need her answer.
Twinkle:Kyu nahi.I m done now..
Kunj:acha.He cupped her face.
Twinkle:why you care about me..why this affect you.
Kunj:because I L. He stop.You are my wife that's why get it.And you are just mine twinkle no one can't.
Twinkle: when you think I'm wrong than why you trust at him he told you na. Kunj trust me I never let him held my hand.
Kunj:I know this doesnot need to give any explanation tell me one thing how know we don't have husband and wife relationship.
Twinkle:whattt.I didn't told anyone about this Kunj he itself tell you. Twinkle think and remember she telling about this Chinki and Asha in college maybe he heard that time only. Kunj I just told about this Chinki and Asha he heard maybe.
Kunj:twinkle life me Sab kuch batane ko nahi hota hai you share about personal things with everyone.Numbers of time I told whatever happened between us this only remain between you and me I just hate when our husband and wife talks went out of this room.And don't need to tell anyone about this i don't want anyone think something about my wife. You didn't tell me this it's wrong I suppose you share your each problem and happiness with me before anyone..
He said and went out of the room. Twinkle sit she don't know whether she get happy or sad.
After sometimes later kunj was in Rudra room. Rudra and Omkara or Rahul come there and sit beside Kunj.
Rahul:matter solve finally..
Kunj:kya matter kuch bhi. I really stuck my life is so good before this marriage.
Rahul: kunj understands her.
Rudra: yes bhaiya bhabhi about to tell you she just nervous to tell.
Om: that's why she tell me and rudra everything if she don't want to tell you about this than think why she tell us.
Kunj: means.. I didn't get it..
Omkara: means Kunj twinkle ne mujhe or rudra sab kuch bata diya ta.. Chirag ke bare me or woh tujhe batane hi wali ti. But this happened before she can. Kunj hold her hand.
Kunj: what and I take her wrong and scold her so much.
Rudra:yes you didn't get it.She calling you right Sadu Sarna.
Rahul:True.just because of you she didn't having anything.
Omkara: what happened you this time haa you become over possessive haa.
Kunj:don't know om even I didn't get it. First time I behave like this. I didn't like when anyone around her.
Rahul: don't worry brother this happened in love everyone become possessive?.
Kunj: Pyaar what lame very..
Rahul: you just denying Kunj Sarna if you don't love you than why it's affect you this all.
Kunj:obviously woh Meri Biwi hai I have right on her before anyone.You people are mad.They all have dinner while twinkle in her room kunj get food for her in room. She laying and talking to herself. Kunj went towards her.Twinkle khana. He sit opposite to her she get up and looking here and there. He look at her face and cheek. Fully red Chirag finger print on her cheek.Kunj keep the plate in side and caress her cheek.she feel pain.Jada Dard ho raha hai kya. She blinked her eye in yes. Me ice pack lata hu.First you have your dinner.Me khila du kya.He tore small bite and take near her lips she look at him with wet eyes she open her mouth. Twinkle eat and tears coming from her eyes.Kunj feed her food they sharing eye locks while food….
Twinkle:bas kunj.Kunj give her water he went downstairs. Twinkle get up take out her clothes and went I washroom changed her clothes and come out and went towards dressing table and recall what happened today if kunj not come than really something really bad happened to her. Kunj come in room with ice pack and look at twinkle she sobbing.He understood and went near her.
Kunj:twinkle she turned and hugged him.
Twinkle:Kunj I'm really sorry.She crying lot in his arms kunj let her rubbing her back.
If you not come than woh Chirag woh mere Saath..
Kunj:shh twinkle on one can't do anything with you and I'll not let happen I'm with you na forget this all things closed this Chirag chapter. Even I too overreacted in this small matter yeh BATA you can tell your devars but can't me..
Twinkle: woh I'm scared of you na.
Kunj: I'll not kill you twinkle.Chal chod yeh sab.Sit here they both sit on bed.pagal ladka he look at her cheek you will feel good after this. He apply ice pack on her cheek twinkle catch kunj hand.
Twinkle:Kunj bhut dard ho raha hai..
Kunj:I know but wait. He apply for some minutes.Twinkle face drenched in tears Kunj wiped her tears and kissed on her forehead:she hugged him tightly..
Twinkle:you scold me lot Didn't talk to me.
Kunj:next time don't hide anything from me. I didn't expect this all from you.
Twinkle:this is last and first thing I hide from you kunj. Forgive me.
Kunj:forgive you let me think.
Twinkle:you are so bad you broke my phone as well.
Kunj:ho good na now he can't call you.
Twinkle:you screamed at me in front of everyone.
Kunj:sorry for that twinkle and I hurt you as well.He take her hand in his.
Twinkle:and even yourself as well.She kissed on his forehead.They lay down on bed. Due to medicines twinkle doze off.
Kunj admire her. And kissed on her forehead again and sleep.
Next day..
Kunj was in garden thinking about this all things Lata and Prithviraj come there.
Prithviraj: what you thinking my prince ha.
Kunj:kuch nahi Dadi just normally. Can I ask you both something.
Lata: haa you can kunj. He rest his head on her lap.
Kunj:Dadi what is love.
Lata:why you asking this ha.
Kunj:batao na..
Lata:love is world best feeling kunj ek bar hojaye na everything you feel good.
Prithviraj: every second you just thinking about her and him.. for her small smile you can do anything.
Lata:when she is in pain you feel more pain than her.She become you everything. Just wanted to stay with her.Live without her this question kills you lot. Kunj look at Lata and Prithviraj.
Kunj: Dadi and Dadu what I'll do.
Prithviraj: kyu pyaar hogya hai Kya..
Kunj: woh pata nahi Dadu. But you both know I just share my everything with you and dadi first I'm confused what I'll do now I want to make my marriage like you and dadi.
Lata: problem kya hai Kunj.
Kunj:this twinkle is stubborn dadi they both giggles.She didn't understand me.
Lata:woh samja usko.I can see love for her in your eyes.First leave your shyness in side sometime Action speak more than words.Take some steps ahead my son.
Kunj:matlab..
Lata:matlab jo pyaar dil me hai na usko dikha kunj. She winked at him kunj laugh out.
Kunj:aap bhi na?.
Prithviraj:your dadi is right. Kunj went from there he just thinking about whatever Lata and Prithviraj tell him.
Kunj:when twinkle not around me I didn't like when she is sad feels like I'll do anything which make her happy.To see her one smile I can't do anything her smile make my day.Can't see tears in her eyes it's aching me lot.She is just mine. Yeh pyaar hai yeh kuch or.He closed his eyes everything come in front of his eyes his and twinkle first meeting.He understands. That means as per dadu and dadi words mean I'm falling for her. He get so happy.
He went to lata and Prithviraj and give them hug and kissed on their cheeks. Thanks dadu and dadi solve my problem.
~~~~~~~~~~~~~~~~~~~~~~~~~~~~~
Tere sang sang reh ke
Main rang jaaun tere rang
Teri neend se khwaab main apna jod loon
Tu sath na ho to chaar kadam na chal paaun
Teri raah pe raah main apni mod loon
Ho jag bhull jaaye mujhe
Tum nahi bhoolna
Tere sang jeena mera
Tere sang dhalna
Sacchi chahaton ka hota koyi mol na
Tere bin, tere bin
~~~~~~~~~~~~~~~~~~~~~~~~~~~~~~
Lata:aww ? good kunj.
Prithviraj: now what.Anything happened between you and twinkle.
Kunj:nope nothing happened between us.
Ab bas karna hai.I'll come okay.Kunj went inside and finding twinkle everywhere he asks everyone than went in kitchen see her she is busy In food. Twinkle you are here and I'm finding you.
Twinkle: why kunj you need anything.
Kunj: you.
Twinkle: what.
Kunj:woh bas aise hi you come with me in room.
Twinkle:I have work kunj you go please.
Kunj:you don't have time for me Twinkle.
Twinkle:hehe Kunj are you okay na.Let me do my work. Rudra and omkara come.
Rudra:what's going on bhaiya and bhabhi.
Kunj:you can see:
Rudra:my bhabhiiii pyaari shiii..he pulled her cheeks and kissed too.Kunj raise his eyes brows.bhaiya don't be jealous with us.
Kunj:acha.hit on his head playfully. Twinkle doing her work kunj admires her. After sometimes later they all sitting in living room.
Tej: kunj pack your things you know na.
Kunj: haa pa.
Avantika: why Tej.
Tej:your son going to London for business deal.
Rudra: haa I'll too go my home.
Tej: no.
Anjali: when he'll come back.
Tej:maybe at least it's take 1 month twinkle look at Kunj.
Lata:acha. When he going.
Tej:tonight only this Make twinkle more shocked.Tears appeared in her eyes.So do your packing and Tanejas invites for dinner as well.Twinkle went in room.
Twinkle:so he going London that's why he is so happy.Didn't bothered to tell me once mujhe kya let him go anywhere. I don't care.Kunj entered in room and understood twinkle. Twinkle taking out kunj clothes
Kunj:Arey what are you doing.She give him look.
Twinkle:your packing Mrs Sarna. She about to go kunj held her hand.
Kunj:Twinkleee wait na I know it's shocking but i didn't get time to tell you I sing the project before only don't know today only I have to leave for London.She turned and look at him tears automatically falls down.
Twinkle:acha kunjj you are going for 1 month and you didn't tell me about this. Itna toh haq banta hai mera tum phar kunj.Why you will care about me.You get rid of me.Let me pack your things. She free her hand and doing his packing Kunj look at her.
Kunj:yeh kya Hogya.Now I don't want to go.But pa will not leave if I.Twinkle doing his packing while blabbering.She did with his packing.Kunj try to talk to twinkle but she ignored him and carry gloomy face.Yeh toh baath bhi nahi kar rahi hai uff. After sometimes later twinkle getting ready in normal way.Just than Kunj come out of the washroom he look at her. She make faces at him which make kunj laugh out. He wears his clothes. Twinkle I'm thinking let's cancel this to go at MAA place why not we both stay together.
Twinkle:no need of this she went downstairs Kunj ruffles his hairs.
Kunj:now carry her these tantrums.uff get new trouble on my head.he get ready and went downstairs everyone get ready.
Tej: let's go.
Avantika: yes.
Aayat: I'll not walk.
Om:okay Meri doll come to me he lift her they went outside and sits in car and left for Taneja Mansion twinkle sitting in backseat.Kunj fix the rear view car mirror on twinkle he see her face in mirror clearly while driving the car.Soon they reached Taneja Mansion and come out of the car Kunj looking at twinkle pleasing her.She make faces and went inside with others.
Kunj too.Everyone meet with them they settle down.mahi come and bring water for them omkara and Mahi pass smile.
Leela:kunj puttar aise suddenly you going.??
Kunj: haa maa.
Rudra:thanks to god after marriage bhaiya take a long break nahi toh his one leg in home second somewhere ready to go.
Kabir:acha hai.. malika look at twinkle. Went near her ears.
Malika:what happened to you twinkle looking sad.Why because you husband is going..
Twinkle:why I'll bhabhi I'm very much happy.In heart I'll sad for him very funny let me see how he'll go.After sometimes later they all sit for dinner.They having dinner with laughs.while having food kunj hold twinkle Hand under table. She get shocked and look at him. In low voice kunjj leave my hand.
Kunj:Phir baat kar mere se.
Twinkle:nahi kar nahi mujhe koi Baath tumhe.free her hand from his grip.they finished their dinner.They chit chats with each other after.
Manohar:we should take a leave now even Kunj ko bhi jana hai..
Tej:haa thanks for amazing dinner… all get up in side.
Mahi: di why not you stop here only even jiju toh ja rahe hai na.Kunj get shocked.
Twinkle:idea was good mahi.Kunj gritting his teeth's. Rahul see this..
Rahul:Arey mahi.. let at least leave your sister for today after all Kunj is going.
Avantika:yes mahi beta you can call her afterwards. They all went outside.
Kunj: chal for whom you waiting haa.
Twinkle:I'm not going I did your packing bye from here only.
Kunj:what are you in your sense haa I'm going twinkle.Chal ache se bol raha hu. Hold her hand I'm not going mimic her.He take her outside they left Sarna Mansion.
Quickly they reached.Twinkle crying inside in her heart to think about kunj he'll go in some hours.She went in her room.
Rahul: go and spend sometimes with her.
Kunj:Arey she is angry with me because I didn't in formed her about this.
Rahul:great hai ek maanta dursa naaraz hoja ta hai ??. You go.Kunj went in his room he closed the door. He went to twinkle.
Kunj:Twinkle Leave your anger now.Let's sit come with me he take her to bed and they sit she looking other side. Look at me na.Really I didn't time nahi toh I'll telk you it in my hand for that very first I want to cancel it to go.
Twinkle:Phir Mat jao na..
Kunj:jana toh padega na.Work is also important.
Twinkle:I don't want anything just you kunj.She started crying.
Kunj:you always ready to cry..
Twinkle:you know this only.To make fun of me.You go I don't care don't talk to me okay.She about to go kunj pulled her she landed on bed kunj come on Her half.First he wiped her tears.
Kunj:acha you don't care than why this tears.She shut her eyes kunj smile.He kissed on her forehead and rest his forehead on hers.Twinkle turned and lay down and looking other side she crying.
Tu baath bhi nahi kar rahi hai twinkle.
Twinkle:nahi kar nahi mujhe koi Baath. Stay happy there.there is no one to eat your head.She hid herself in blanket Kunj see than he went out of the room. Sit in lobby rudra and omkara come.
Om: kya hua.
Kunj: kuch nahi.
Om:what time you'll leave for airport.
Kunj:in some minutes I'll go and get ready. Kunj went in room and get ready twinkle was in balcony.He call twinkle she didn't come. Kunj went in balcony and see her he went near her give her backhugged.
Twinkle I'm going.. she closed her eyes.
Twinkle: in low voice jao na.
~~~~~~~~~~~~~~~~~~~~~~~~~~~~~~
Tere bin nai lagda dil mera dholna
Ke tere bin nai lagda dil mera dholna
Sab chadd jayein tu na mainu chhodna
Ke tere bin nai lagda dil mera dholna
Jaaniya, haaniya
Tu vi seekh kade dukh sukh bolna
Tere bin nai lagda dil mera dholna
Tere bin nai lagda dil mera dholna
Sab chadd jayein tu na mainu chhodna
Tere bin nai lagda dil mera dholna
~~~~~~~~~~~~~~~~~~~~~~~~~~~~
Kunj:at least look at me once. He make her turned and see her face.To see like this he feel so bad.Don't cry I'll come quickly she hugged him tightly.
Twinkle:please don't go kunjj..how I'll stay without you. Don't go.

Kunj:I can't stop. Look at me.He cupped her face wipes her tears.Don't waste this it's really important for me.I'm not going there for lifetime.
Twinkle:you'll never listen to me.she went in washroom and lock herself. Kunj write note for her and left in dressing table he went downstairs everyone was presenting to bid bye kunj. Kunj come down with luggage.Everyone meet with him.
Avantika:take care of yourself. My son.
Usha:come back soon..
Kunj:haa Meri maao..?..
Tej:do your best.
Rudra: we'll miss you bhaiya.
Kunj:I know how much don't miss your college.He takes  his great parents blessing. Kunj went outside he look at his room balcony last time to see twinkle face.. twinkle come in balcony back to see kunj. She see kunj going kunj again turned before going.Twinkle standing there and crying.All sibling come outside to drop him till car.Kunj wave his hand she too as well. Kunj sit in car and left for airport twinkle run in room and falls down on bed and crying.
End..
_____________________________________________
Phew ? . 
How's it guys finally last misunderstanding finished between Kunj and twinkle ??. 
Your bhuja hua Chirag ka packup???? two minutes silence for him ????
Hope you all enjoy.. 
Kunj think about himself and twinkle little bit realised his feelings for twinkle ???..Kunj went London ???
so let's think this little separation can bring them closer ?.. 
so stay turned here only to see what will come next?. No proof. Bye lOve you all allahafiz ?

Warning: A non-numeric value encountered in /home/ftpusers/tellyu/public_html/wp-content/themes/publisher/includes/func-review-rating.php on line 212

Warning: A non-numeric value encountered in /home/ftpusers/tellyu/public_html/wp-content/themes/publisher/includes/func-review-rating.php on line 213