RAB SE SONA ISHQ: TWINJ- EPISODE 43
♦Episode

:43….
??????????????
Story

till

now

..
Kunj realized his feelings for twinkle he felt so happy when he knows he had something for her in his heart his dadu and dadi tell her values of love.he gets so happy but his poor Fortune tej tell him he is going to London for a month..
twinkle didn't want he'll go but end of the day kunj went London during these days they both talk to each other's on phone which quite unexpected from kunj.They fight with each other at the same time missing each other's like anything.Due this all Twinkle angry with kunj he didn't come back till now she imagines him everywhere even she too.!
This little separate suffers them lot..
Love is felt deeper in separation..
Same with twinkle and Kunj their love which just starts they are unaware fully but inside in their hearts it's growing up.
Normal [email protected]
Early [email protected]
Kunj was in Amritsar airport after almost 2 months later he come back nobody knows about him he come because his all work finished he didn't waste single second immediately booked his flight and fly for India. Twinkle didn't talk to him from many days.Kunj come out of the airport he look for taxi..
Kunj:taxi??? Soon one taxi come and stop kunj keep all luggage inside and sit he rests his head on seatboard.uff finally back missing hell not place but my family and most never thought this Kunj Sarna will miss someone this much my dear wifey twinkle.soon he reached Sarna Mansion he come out of the taxi
Pay the bill and take his luggage guard help him he looks at his house.He went inside all lights were off.It was 5:30. Kunj I'm so tired man in these days didn't get time to sleep peacefully he stretch his arms uff let's go kunj.he leaves luggage's in side directly went towards Rudra room he entered in room kunj see rudra sleeping half on bed and half fallings down and Aayat legs on his face he giggles he went ahead.Get so happy to see them he kissed on rudra and Aayat forehead mere bhai and behan. ?.Priyanka who sleeping in side bed.Kunj sleep beside them.he went in deep slumber..
Twinkle wake up with gloomy face.She gets messages from her cousin sister Natasha.She read the message and reply her back.
Twinkle:haa sister I'll Not forget anything.Twinkle eyes went on side table see kunj photo frame she takes in her hand and tears falls down from her eyes. See this man who shameless he went for one month 2 months hogaye still not come back why he'll come back uska hai kaun hai yeha me toh outsider hu.Ek call messages bhi nahi so
heartless I thought he is too like normal mans but not. He is toh bitter sadu Na.
She gets up and take her clothes went in washroom within no time she gets freshen up and get ready simply and went downstairs.Avantika and usha others elders was in living room twinkle take their blessing and went in kitchen she makes breakfast for everyone and tea for them and went in hall served them.She sits beside them.After sometimes later usha eyes went on luggage's she gets confused.
Omkara or Rahul and Anjali come down.
Avantika:this three of them never wake up without anyone.You all know na today we have to go in engagement.
Rahul:haa Natasha seemed excited too much.
Twinkle:yup she calls now only.
(Guys Natasha is twinkle cousin sister from her mother side she is Leela sister daughter and her engagement fixed with Rt business partner.)
Anjali:yeh bags kesh ke hai??
Rahul:haa..
Rudra and Priyanka wake up at the same time.
Rudra: pinku go and bring something for me..
Priyanka:acha did you do my work.He throws cushion on her.Kunj fully covered with duvet. Rudra and Priyanka eyes went on side and see someone sleeping. His toes coming out of the blanket.
Rudra:Bhoot???..
Aayat:kaha ?.
Priyanka:see na first they slightly take off the blanket and see kunj face who sleeping peacefully.
Rudra:Bhaiya ka bhoot.Three of them get shocked they pinched on kunj nose..
Aayat:bhaiya not ghost ?.She kissed on kunj cheeks he is bhaiya not ghost.
Rudra:acha bhaiya come back when.
Aayat:that I don't know.
Priyanka: shhh ? he sleeps na right now don't make noise now let's go let him sleep you know bhaiya he'll shoo us.They get up like a good kids and get freshen up and went from there..
Everyone was sitting for breakfast at dinning table they went and joint them.
Rudra: pa you all know bhaiya is come back ???..
Om: what..??.. when where he is??
Priyanka: woh room me..
Tej:so means this bags of his. He didn't in formed us..
Lata:acha hai after long time my son come back.
Usha:where he is?
Aayat:bhaiya sleeping ?.. twinkle just look at them her heart skip beating so fast she doesn't know did she believed on their talks or not..
Anjali:Hmm ahem twinkle Kunj come back.She winked at her she nodded her head.They all having breakfast while twinkle didn't she feels like run and went to him meet with kunj at least his one glimpse.She just play with food.. after breakfast servant take all luggage in twinkle and Kunj room keep it in side.
Avantika and tej went in room and see kunj who sleeping like an innocent baby they went near him.Avantika and tej caress his hairs little bit big hairs and long stubble.his nose and cheeks or lips fully become reddish.
Avantika:you send him away from us and see my son now what he makes of himself become so dull.kissed on his forehead.
Tej:acha If I'll do like you Than they'll not do anything in their life's. Thanks to god at least he is hardworking even Rahul Manohar wanted omkara but he all know he chooses different Professional.And last your son who is smaller than my Aayat.
Avantika:tej you always said my Aayat yeh kesh ke hai?.don't forget his is our first child.. on whom you just rule you are so bad my son can't speak in front of you..
Tej:what I have done with him ha.He itself went on silent mood after see me.
Whatever is it Avantika he always makes me proud he is my son.
Avantika:leave let him sleep he is tired. They both get up and went from there..
Twinkle was in kitchen thinking about Kunj.Just than there Anjali and rahul come.
Anjali:Arey twinkle you are here go to your Kunj for whom you cry now he come back ?.
Rahul:haa we all know how you stay in these days without him counting days on your fingers.
Twinkle: kuch Bhai.
Anjali:leave this all things go and get ready now you Kunj is back ?.. we all know for him you take this Sannyasa?.
Twinkle:this Anjali di become mad.she run from there after sometimes till now twinkle didn't went to see Kunj neither Kunj wake up. I'll go to him he did come to me he sleeps like Jeshe janam Janam se soya nahi hai Sadu when he doesn't care about me why I'll do for him. She was passing from Rudra room she stops she went near door and see Kunj who sleeping his face covered fully. Slightly Kunj removed blanket from his face his face reveled twinkle drenched in tears to see him little far.I'll not talk him Huhu she went from there..
Later at evening everyone was get busy to get ready for engagement.
Avantika:this Kunj still sleeping man..
Rudra:yeh bhaiya konshi neendh so rahe hai god..
Rahul:Rudra you didn't do work till now first did your father didn't let sit in
peace for a second I can understand his condition just wanted sleep for life.
Usha and Avantika went in room.They
give voice to Kunj to wake up..
Usha:Kunj beta wake up.
Avantika:Kunj you sleep too much.
They all youngsters come in room Rudra
pulling blanket.Wake up fast.
Kunj:hmmm in sleep he hides face with pillow.Rudra went near Kunj ears
blabbering in his ears.kunj irritates with this.Rudra get out from here.Marege ga.
Rudra immediately went inside.
Avantika:Kunj we have to go in function.
Kunj:hmm let me sleep please.he didn't open his side turned his face other side.
Usha:Acha wake up sleep for some minutes.
Kunj:hmm take them from here no noise pollution.They all hold their heads and went out of the room.They went in room.
Others get ready fully..
Avantika:twinkle puttar we all going you and Kunj come together okay.
Twinkle: but.. he didn't wake up.
Avantika: haa tej will call him.You don't worry okay go and get ready.
Anjali: okay bye twinkle ji come soon she winked her they all left for venue.
While twinkle went in room.She takes out her clothes and finding for Kunj she select dress for him and kept on bed and went in washroom room she gets freshen up and come out of the washroom door was just slightly shut down. She wears her lehnga and choli.
Twinkle: this Kunj didn't come uff I'll leave him and went..
Other side tej calling Kunj continuously after so much time he wakes up and see phone he receives the call and place on his ear without seeing caller id.
Kunj:haa.. sleeping tone..
Tej:what haa wake up my soon. Soon as soon Kunj heard tej voice he immediately wakes up and get up and sit there only..!
Kunj: pa..
Tej:go and get ready we all come You come with twinkle fast..
Kunj:haa.End the call.Kunj held his head uff my head paining so much now what this new drama.. let's go..!
Twinkle was standing in front of dressing table getting ready.Kunj went to his room he open the door and
entered inside.Twinkle eyes went on him and she see him through mirror Kunj rubbing his eyes.Kunj look at twinkle who looking at him only she turned her gaze.Kunj sit on bed.. Resting he lay down.
Twinkle:please get ready.Kunj get up back and see her.Twinkle see him messy hairs dull face looking so tired.
Kunj:hmm where is my clothes.
Twinkle:open your eyes than you'll see it.She said in taunting voice.Kunj didn't said anything he takes his clothes and went in washroom he quickly takes bath and come out dying his hair he Throws wet towel on bed. Take step toward dressing table twinkle blow-drying her hairs.Twinkle hairs coming Kunj face he side them.Twinkle turned and look at Kunj he was very near to him.Kunj look at her get mesmerized to see her.She look breathtaking he feels so good to see her after long days.Twinkle didn't look at him try to ignore him.Kunj see this.twinkle take the duppta and put on her shoulder. You get ready we already get late.
Kunj:haa what so let me see my wife first fully.He looks at her head to toe.. Kunj tucked her hairs which disturbing his view.
Twinkle:Kunjj..
Namkeen si baat hai har nayi si baat mein
 Teri khusbu chal rahi hai jo mere saath mein
 Halka halka rang bitay kal ka
 Gehra gehra kal ho jaayega ho jaayega
 (Aadha ishq aadha hai adha ho jaayega
 Kadmon se meelon ka vaada ho jaayega) - 2
 
 Beshumaar raatein behisab baatein
 Pass aate aate gum ho jaati hai
 Bekhudi mein dhal ke bekali mein jal ke
 Sau hazaare yaadein nam ho jaati hai
 Phika phika pal bitay kal ka
 Mehka mehka kal ho jaayega ho jaayega
 (Aadha ishq aadha hai adha ho jaayega
 Kadmon se meelon ka vaada ho jaayega) - 2
 
Kunj:kya Kunj.he hugged her
immediately locked her in his arms.I miss you twinkle.Like anything feel so good to see you.she gets emotional but control on her emotions.They break the hug.Twinkle went in side.Kunj understand her now.Arey twinkle closed my shirt buttons please. Went to her.
Twinkle:you do na itself in cold voice..
Kunj:you know I can't.
Twinkle:hmm he stand in front of her she come near her closing his buttons.
Twinkle hide her tears from him.she closed his buttons about to go Kunj held her hand pinned towards wall.She get shocked. Kunjjj..
Kunj:ignore kar Rahi hai..
Twinkle:why I'll.. he cupped her face make her look at him.Twinkle eyes filled with tears..
Kunj:you looking best twinkle.he play with her jhumka.caress her cheeks.
Kunj take twinkle hand in his hand and kissed on her finger tips.she closed her eyes..Kunj see mehndi on twinkle hands which looking amazing.He didn't like heena smell but he smell twinkle hands.
Kunj went near her face.He slightly bend his face and give sweet and gentle kissed on her cheek she get shocked clutch her skirt.Kunj look at her expression.
Kunj:why are you so shocked.It's needed man.Twinkle phone ringing.
Twinkle:Kunj phone.
Kunj:so what concentrated on us na leave this all your husband come after months.Till now I didn't see you fully.He pulled her towards himself his one hand around her bare waist. Twinkleee.
Twinkle:hmm..
Kunj:jeshe I give you kiss even I want.
Twinkle:what..
Kunj:no what but kiss. He take his cheek near her.Twinkle didn't believe on her eyes to see Kunj.He point on his cheek with his finger kar na.
Twinkle:me keshe..
Kunj:what keshe you take kiss now it's my turn.
Twinkle:when I want.
Kunj:whatever is it but I want. She closed her eyes slightly touch her lips on his cheek and back off.Kunj is this.I didn't feel it.You just do choomantar.. she turned toward wall her Back facing to Kunj.Twinkle blouse was fully open only two thin dori which supporting the blouse.the dori was open it slightly Kunj hands went on her back twinkle hands resting on wall.Kunj went near her give her back hugged.he tie her Dori's tightly moving her hand on her back.She closed her eyes to feel his cold hand on her bare skin.Kunj kissed on her back slightly he make her turned she faced him.Her hands resting on his chest Kunj side her hairs he went near neck kiss on her neck slightly.Twinkle hands went on his nape she caressing Kunj hairs.Again twinkle phone ring.they both come in sense and look at each other's.
Twinkle:Kunj my phone let me go..
Kunj:why so hurry.. kiss de and go.. twinkle push him and went back to dressing table she take the phone..
Natasha: kaha hai madam.
Twinkle:ha I'm coming babes..
Kunj:she had Time for everyone only not for me.twinkle make her hair bun.
she take her necklace about wear Kunj went and hold necklace chain he tie the necklace around her neck. He open her hairs.
Twinkle:what is this??
Kunj:you look better in open hairs.. she turned and look at him..
Twinkle:you go and get ready na.Why you disturbing me..
Kunj:if you wear this than let your hairs open it.Kunj held her hand..
Twinkle:kya hai..
Kunj:I told you na give me kiss..
Twinkle:I give na..
Kunj:not like that I'll teach you.He cupped her cheeks and give her tightly kiss on her cheek.Both look at each other's.She become all red.She looking here and there Kunj sense awkwardness he went in side make his style and get ready fully Kunj take fever medicine and take his phone and coat.I'm waiting for you near car.twinkle touch her cheeks didn't believe on her eyes that Kunj kiss for her for the very first time their first cheeks kiss. She smiling like anything and become red. She get ready and about tie her hairs but stop and open her hairs which covered deep opened back.She take her clutch and went downstairs.
Kunj was waiting for twinkle in car he taking sip of coffee.She coming Kunj see her his heart skip to see her.She
wearing off white colored lehnga looking angel.Kunj see her hairs he give smile.Twinkle come Kunj open the door for her she come and sit beside him.
Kunj:chale..
Twinkle:hmm fast I don't want to miss anything.
Kunj:Kyu something important.I didn't understand where we going in whom engagement everyone is crazy here.. kaha jana hai..
Twinkle:I'll tell you na..twinkle tell him address Kunj starts the car they drove off.Kunj busy in driving he holding coffee mug in his one hand twinkle just looking at him.Still she can't believe it he is in front of her eyes.Wanted to cuddle him cried in his arms lot but her ego is big.Kunj sneezing slightly.He see twinkle who busy in outside of window.
Kunj held her hand she look at him with cover of her eyes. She try to take back her hand but Kunj didn't let her success.
Twinkle:what happened this Sadu why he behaving like this he never did.She think.Twinkle leave it and sit in whole way they didn't talk to each other their breath sound is enough.Soon they reached the hotel Kunj stop the car.
Kunj:you go I'll come..
Twinkle:okay:. She went out of the car and went inside while Kunj Parked his car in parking load.
#At Venue..
Taneja's and luthra's along with Sarna' they all waiting for twinkle and Kunj they get so happy to hear Kunj come back. Twinkle entered inside Natasha was waiting for twinkle only as soon as she see her she went toward twinkle both hugged each other's other see twinkle get happy to see her she looking breathtaking.
Rudra:why this people take this much time and where is Bhaiya..
Rahul:you are very much bothered about them let's go in men's..all girls come.
Malika:Arey twinkle looking hot..
Twinkle: thanks bhabhi.
Malika:today you bloom like flower hmm.
Anjali:Arey obviously she'll na her pati dev is back .. ?.aa And by the way you people take this much time.in teasing tone:.
Twinkle:asked this to your brother only.
Usha:where is Kunj.?? Kunj went inside and he coming down from stairs case busy in his phone.Usha Eyes went on him.
Usha:lo finally my son come back.Kunj didn't see them because he was busy in phone with client.
Kabir:my dear jija ji always busy in phone.Twinkle admiring him he looking
Hot in this black suits his stubble giving him perfect look.All girl whoever presented their they stare which seen by twinkle.Without seeing anyone he went inside men's sections.
Rahul:you carry on here I'm going my bestie is come back bye chiller party.He waved towards them and went. Rahul give back hugged to Kunj he get shocked. Abey saale Kunj understand both hugged each other how's you man.
Kunj:I'm good you tell me..
Rahul:I'm fine.. what is this why this dev das look ??.
Kunj:didn't get time there now this function. f**k.
Rahul:Arey you know na that singhania uncle.
Kunj: haa so what..
Rahul:his son engagement is today.
Kunj:hoo so this arrogant son engagement interesting did you remember how much he insulted Trio us.
Rahul:haa come let's sit.
Kunj:haa.They both in side.Girls buys in their talks Yuvi eyes didn't went away from Avni he just admires  her same with mahi or omkara. After.Natasha brother come and did announcement for engagement all guest stand up and come together near stage Natasha and purab her fiancé.They both stand opposite each other's.They both exchange the rings all clapped for them. Quickly this ring ceremony done.
. Kunj see his dadi and dadu he went towards them together hugged them.
Kunj:my dadu and dadiii.. they hugged him back.
Prithviraj: now you get time too meet with us.They break the hug kunj take their blessings..how you.
Kunj:you can see me..
Lata:haa we can see you how's you become so dull..
Kunj:acha you always said this whenever I go anywhere ?my dadi he give them side.Kunj meet with his mothers.
Usha:how bad he is after Biwi toh forget us ??.
Kunj:aap bhi MAA kuch bhi..
Avantika:she is right did you calls us.??
Twinkle look at Kunj and murmured. Yeh sadu kesh ko call karega.
Kunj:Meri maaO I went for work not for holiday. ?..
Kabir:Acha kunj.We thought you enjoying there.. ?..
Natasha:Twinkle where is your husband.
Twinkle:he is who standing she point her finger on kunj. Natasha see kunj.
Natasha:hoo so this 6 fitted man.. is your husband not bad twinkle looking hot.
Twinkle:acha ?kam bol kamini.. pati mera hai..
Natasha:ahem I know Tera hai nobody will snatch him.. ?.Kunj busy in chit chat with rudra and omkara or others boys.Tej call kunj he and Rahul went. Aayat teasing tej.
Tej:handle her she going outside.
Kunj:hmm.Kunj lift Aayat and take her in side aw my baby.
Aayat:huhu bhaiya you went and come too where is my Chocy..
Kunj:hmm where he tickle on her
stomach kunj kissed on her cheeks.
Rahul: what happened to your patni ji.
Kunj:kuch nahi madam just throwing tantrums ?..
Rahul:hehe great Bichari ne Teri yaad me flood ladiya Amritsar me.. ?..
Kunj:shut up..
Aayat: leave me go na.
Kunj:kaha Aayat no Baba see here so much crowd if my doll missed.
Rahul:than hitler make their chatni ?.
Kunj: you are buster like that Avinash I met with them.
Rahul:haa they both baby brother telling me ?.Chal do something I get bored here.
Chinki and Asha see redness near twinkle neck.. both teasing her lot.
Chinki: Bata what is this now don't tell us machar ??.
Asha:because it's become very old. Twinkle blushed to remember. Chinki we too know yeh redness given by kunj na what is this.
Chinki: kuch love bite hi Bolte hai wait I'll asked someone here they about to go twinkle held their hands.
Twinkle:shut you both what is this why you teasing me haa..
Asha:hoo See our twinkle seemed she get marry last night only ??.she hide her face.Kunj running behind Aayat.
Kunj:Priyanka catch her she about to go before her Priyanka catch her.don't let her go anywhere.. and where is this rudra and omkara.
Rudra:I'm here bhaiya don't know what happened to this O his mind and eyes don't know where nowadays ???.
Rahul:haa ms dhoni uff mahi.malika and Kunj look at each other's.I'm just joking Natasha ab you are engaged..
Natasha:yup happily..
Rahul: you are so happy but look at this Purab bichara margaya bhaiya from today your peace went away ??. Asked anyone here top our Kunj ?. This biwi's log is dayaan.
Anjali: acha bachu. See twinkle what you have done with kunj..
Rahul: don't ask which pain my bestie bearing.?. Crying fakingly..
Kunj:what pain haa. He just doing drama.
Twinkle:I know..
Kunj:what you know.
Kabir:shai khel gaya rahul??.. Rahul and Kunj eyes went on someone both get shocked to see him here.Both run upstairs all get confused. Man back was facing them they both go and cuddles him in very wild way.
Man:what the duck.
Rahul:f**k Arey ???..
Kunj:haa..butt f**k it.. ??.. he turned and see kunj and rahul he freezes to see them.
Man:you both here..
Rahul:haa Meri dimple kapadia ??.
Both give him punch.
Man:wow kunj and rahul you guys here awesome he hugged them.. they too.
Kunj: you are here I mean in India Rohan mehra ji..
Rohan:haa ji you both b*t*hes forget your chuddi buddy.?. You both here I mean in India.
Kunj:haa we are here..
Rohan:I'm toh come here from girl side and you both
.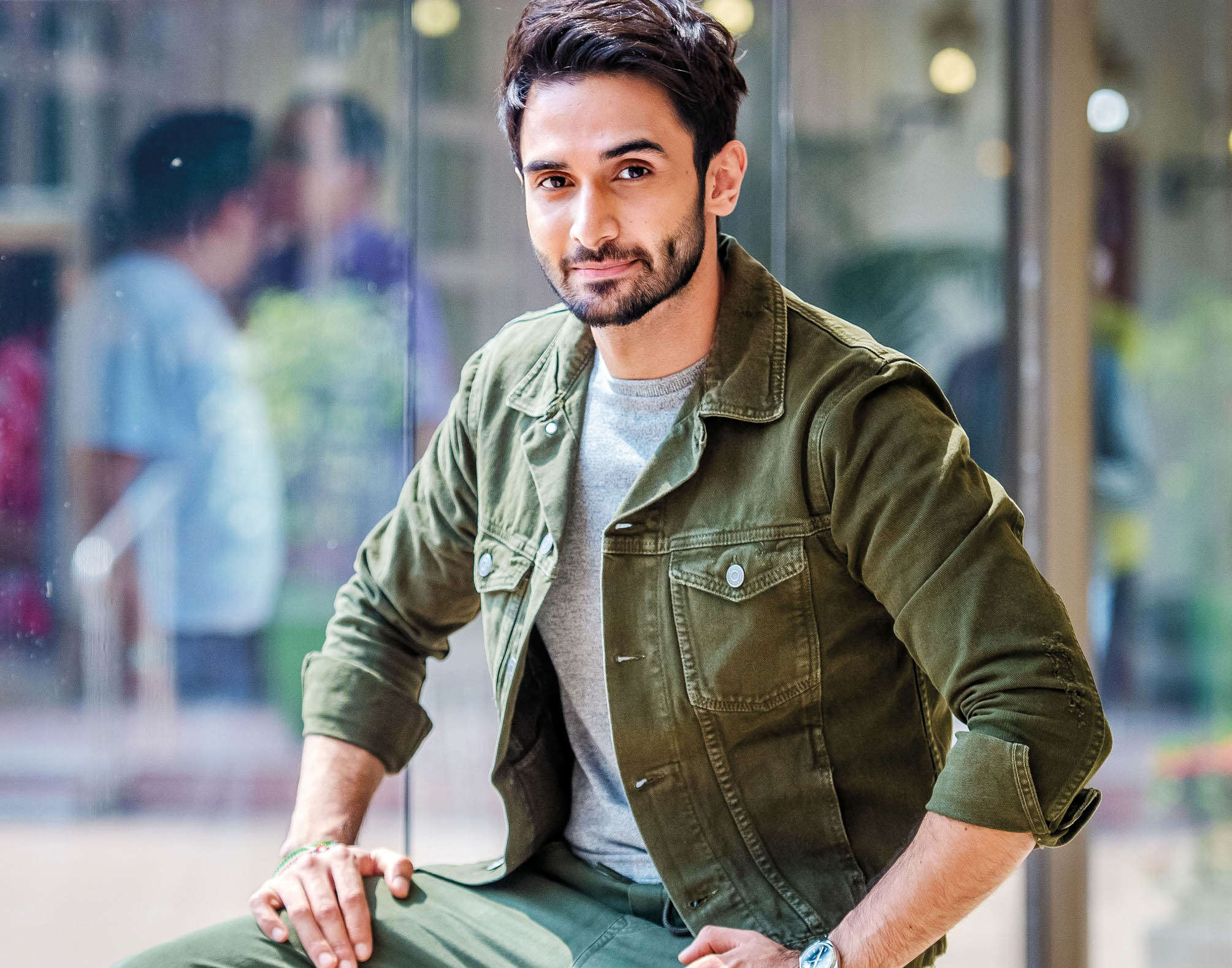 Rahul:begani shadi me abdullah diwane hum.. ??.. chal Acha hai tu toh Mila I was finding you only..
Rohan:same me too you jija Saale..
Rahul:Acha kyu tujhe me banadu kya..
They hold each other hands and walking on staircase rahul pushing Rohan they pushing each other's about to falls become mad family members see this all.Kunj laughing.
Rahul:behave on your self you'll blast.
Rohan:na mere fake shahrukh khan.. where is Anjali. They went towards them.
Rahul:yeh rahi Meri Anjali ?..
Rohan:Acha..
Omkara: Rohan you are??
Rahul:see your so famous buster they too remember you?..
Rohan: haa saale tere jeshe kamine ke hai na?..
Kunj:oyee.haa om he is Rohan only
Rahul:I have something for you.wait is that soon mother rahul finding Malika his eyes went on her he gestures her to come she come.Malika see I have surprised for you. Kunj turned Rohan Malika see him her eyes popped out.
Malika: Rohan..?..
Rohan: Malika he looks  at her head to toe what is this moti you become more Moti what you hide inside in your tummy
Which flashing too much hide chocolate chorni??.. rahul went near his ears. Other enjoy it..
Rahul:makes Arey kaha chocolates kuch aur hi hai.. a big elephant inside in her ??. Malika throw her clutch at him.
Kunj laughing like anything he hold his stomach.
Malika:nonsense cheap man.Rohan meet with her both share a hug.
Rohan: you three of them together how? I understand this two because jija ji and saala and how you.
Rahul:haa I'll tell you she is kunj brother in law wife ?. Yeh duniya gol hai we become lol???..
Rohan:great na I'm living alone.. shit.
Malika: still single.. aur dating.
Rohan. I asked you but you toh deny my heart breaks down hayee she give him slap playfully..
Omkara: her husband is here only.
Rudra: haa..
Rohan:Arey I'm single and you all settled down.. I know expect than Kunj. He'll live single..?.
Kabir: why so sure.
Rohan:because I know.
Rahul: chal like always Tera pachka. He happily settled get married bro.Rohan chocked. Kunj pass him water glass.?
Rohan:what shadi when.
Rahul: long back.
Rohan: you didn't call me but how this possible. He always deny no girls mantra of his life how??
Rahul:men will be men??. Bro ?.
Rohan: True seriously how you get ready.
Rudra:after so much struggles dadi dadu blackmail and my pa.
Rohan:ho hitler Than understand my dost??.. where is that unique girl man.
Rahul:woh Kunj mila dega.
Aayat: bhaiya can I go.
Kunj:no.
Rohan: bhaiya??
Omkara:she is Aayat.
Rohan:she become so big.. and what about you rahul ji pollution me kuch yogdan kiya yeh nahi ?..
Rahul:haa malika kar rahi hai phir Kunj kare dega ?.. he winked at Kunj.Kunj turned his gaze.his and twinkle eye meet they share eye contact than break immediately. One dance grouped come for dance performance. Other site.
Kunj:Twinkle wait.. he take her hand.
Rohan she is twinkle my wife.
Rohan:hi.. twinkle beautiful name like you.
Twinkle:thanks Rohan.
Rohan:you got such beautiful wife..'my bad luck. ?.
Kunj:acha find something else.chale enjoy this dance.. lights went off all side kunj take twinkle with her they sit together.
Twinkle:kunjj what is this.
Kunj: kya kunj sit na. With me.
Twinkle: Natasha calling me.
Kunj:so what she is your husband not na I'm. Na.. sit with me.
Twinkle: now you get time I don't want to talk to you. 
Kunj:mat kar saamne dekh na.. she looks at straight while kunj just look at her he adorning her..in heart.The best
relationship usually begins unexpectedly.
There is nobody more beautiful in this world that a woman in love,so there is nobody more beautiful than you.Still, I can't understand how God could create such an ideal woman like you, you are perfect from the toes to the head…
Kunj take her hands in his hands playing with her bangles.all clapped for dance after they all couples did dance on some romantic numbers kunj and twinkle dancing.
Twinkle: why you looking at me
Kunj:my wish I'm looking at my wife do you have any problems.And why this anger sitting on your nose haa. Mahi and omkara sharing eye locks while dancing Yuvi teasing Avni lot.Kunj moving his hand on her back. Their partners get exchanged Kunj got his mother avantika. Wow.
Avantika: why can't take care of yourself haa see your nose.
Kunj:mummy concertante on dance see pa he was busy with her ?.
Avantika:let him now I have my sons?. Kunj twirl Avantika everyone admire them.They end the dance on happy mode.Twinkle about to go her duptta stuck in table she pulled just than she felt her back dori Lose.She get shocked.
Everywhere is darkness. Kunj see her she standing he went towards her.
Kunj: kya hua twinkle Sarna.
Twinkle:Kunjj almost cry..
Kunj:twinkleeee. Went near her.
Twinkle:Kunj my dori..
Kunj:wait don't moved.. he went and give her back hugged nobody see them slightly he take her in side corner and tied her dori twinkle get relief. Don't worry.
Twinkle:thanks..
Kunj:next time changed your style he kissed on her forehead and went from there.Twinkle look at him.After
sometimes later engagement function get end.
Kabir:twinkle come with us Natasha staying Taneja mansion.They all look at twinkle.
Avantika:Kabir beta why not you asked this to kunj.She understands he teasing just.Kunj come there.. Kunjj..
Kunj:haa..
Usha:kunj Kabir taking twinkle with them.Kunj get shocked.He look at Kabir.
Mahi:haa di lets go..Kunj see twinkle face who looking down..
Avantika: we can't  say anything asked her husband only..
Kabir: haa kunj.
Kunj:I don't know.You know better than me he said this and went from there..
Kabir:Kunj Bhi I can't do this crime.You go twinkle with your husband ?.Twinkle was standing in side Kunj see her. He went near her held her hand..
Kunj:where are you going haa..
Twinkle:wherever I want..
Kunj:aisa hai I'll see how you'll go I come today and you going now only.
Twinkle:my wish.She hit on his feet with her shoes.
Kunj:ouch.she give him Tashan and went from there.Everyone settle down in their cars while Kunj gesturing to twinkle to come in his car but he didn't went with him sit with elders.Kunj make faces at her they all left for their places.
Soon Sarna's reached Sarna Mansion.
Elders car come first.. they went inside while Kunj Parked his car went inside with siblings.
Anjali:maza aagya aaj toh..
Rahul:yeah..
Rudra:Bhaiya let's play game come.
Kunj:we'll play tomorrow.
Rahul: why..
Kunj: Good night.
Om: so hurry what's the matter.
Anjali:om understands na??..Kunj go twinkle waiting for you..
Kunj:this di become so shameless. He ruffles his hairs..
Twinkle was standing in front of dressing table she was in anger throwing things here and there
Twinkle:what this Sadu think about himself haa let him come.just than Kunj entered in room he closed the door and look at twinkle she look at him too.Kunj removed his coat and throw in side.O hello I'm not your servant ha. Kunj see her face.Expression he went near her.
Kunj:what happened to you haa..
Twinkle:what happened to me..
Kunj:why you didn't come with me.. why you showing me this anger haa what I have done with you.
Twinkle:Acha you asking this to me Kunj what you have done with me I'll tell you.
Kunj:let's sit and talk na..forget everything na after months we meet with each other's didn't you miss me ha.
Twinkle:no I didn't miss you why I'll do. He held her hands.Leave my hands Kunj.He try to hug her she push him.
Jaao na yeh se.!Tears started coming from her eyes you didn't care about me and telling me you miss me really If you miss me you will not go and leave me here did you think how I'll sleep alone without you.You know very well that I can't sleep alone in my room still and didn't talk to me.
Kunj:I didn't talk to you I call you but you didn't receive my calls..
Twinkle:haa that day how you cut my call.
Kunj:I was busy in works didn't get time to talk to you.
Twinkle:haa you have time for whole world expect than me why.Not even bothered to asked me how I'm and I'm idiot who missing you every single seconds how I stay and passed my time you you went happily and enjoying there.Why you'll talk to me don't know you get someone she said this stop.
Kunj:what did you said ha someone Kaun someone still your mind stuck here.
Twinkle:Phir why you didn't call me.. how you stay without talk to me one month almost.Didn't I feel bad.She crying.Kunj see her tears.
Kunj:Acha Baba I'm sorry next time I'll not do these things.. he cupped her face. She throw things at him her earrings and bangle.Kunj catch.Enjoying it. Twinkle burst out Kunj get shocked he hugged her she too him tightly.
Twinkle:Kunj you are very bad.I miss you lot like anything he smiled she moving her hand on his back.While Kunj caressing her back.Without you I can't stay for a second..
Kunj:even I too twinkle shhh don't cry.. he break the hug and wiped her tears. See your face hehe looking ghost ?.
Twinkle:huhu.. jao tum.. she about to go Kunj held twinkle hand and pulled her back.
Kunj:kaha..
Twinkle:I wanna change my clothes.
He held her from waist both falls down on bed Kunj top of twinkle.He tucked her hairs behind her ears. Both look at each other face.Kunj wiped twinkle tears.
Kunj:Teri problem kya hai.you know na I can't see this tears in your eyes this is very precious for me.Who told you I didn't miss you haa for the very first time I don't want to go never miss anyone like this every time I just think about you everywhere I finding you twinkle.I know I'm wrong I'm busy in work.Somewhere I know i didn't give you what you want.For this I'm really Sorry.
Twinkle:ha now you'll say this only I know than how you get time to call rahul.
Kunj:woh toh just for work.
Twinkle: I know me toh outsider hu na. She try to get up but Kunj didn't let her get up he hold her shoulders tightly.
Kunj:get angry kya bola outsider kab se.
She looking other side kya hua why you looking here and there look at me ha he held her chin and make her look into her eyes.If you are outsider than you'll be not here with me ha.See the position.
Your anger is justified.
Twinkle:I know this.tears escaping from her eyes she closed her eyes.Kunj wiped her tears with his thumb. He went near her face..
Kunj:bas bhi karna I'm sorry again.He held his both ears I'm sorry na.This is last and first.Next time I'll take you everywhere.No one is in my life than you twinkle.I can't describe you in words how much important you are for me. You are reason why I breath.He look at her with love eyes.She started bitting on his chest ouchh he giggles.He rest his head on his palm resting his elbow on bed.He caressing her hairs combing with his fingers.
Twinkle:for name sake send me that phone no use..
Kunj:you can call me but not what type of wife you are haa I know you happy I'm not here didn't think about me.I'm there alone.Did you ask me.he play with her bangles.Lucky I'm saved accident bhi hua but no one care about me in sad tone. Twinkle get shocked accident..
Twinkle:what accident.. means.
Kunj:kuch Nahi.
Twinkle:batao na are you okay na she get up and checking him.she removed his shirt and see bandage on his arms she see abs touch.Keshe hua..
Kunj:tujhe kya.
Twinkle:mujhe kya acha sadu..
Kunj:it just a small accident don't worry I'm fine.she caress his face.she hugged him.
Twinkle:you are fine na..both hugging each other's passionately.They lay on bed Kunj removed twinkle earrings carefully see her earlobe get red..
Kunj:shit..
Twinkle:aha carefully.He caress her earlobe and kissed on her lobs.Both look at each other. Kunj removed her necklace keep it in side see rashes on her neck.He bend down side twinkle hairs.She side her face to give her access Kunj kissing on her neck softly she feels good his lips did magic on her rashes.He linked finger while with one hand twinkle caressing Kunj nape hairs. She closed her eyes and feels his touch.
Aadha ishq .....
 Intezar sa hai imtehaan sa hai
 Itmenaan sa hai kya hai na jane
 Itra rahi hai itna hui hai
 Inteh hui hai kaise na jaane
 Chalka chalka pal bitay kal ka
 Tehra tehra kal ho jaayega ho jaayega
 (Aadha ishq aadha hai adha ho jaayega
 Kadmon se meelon ka vaada ho jaayega) - 2
 
 Aadha ishq

She slightly moan Kunj name.Just than Kunj phone ring they both come in sense.And get surprised what they doing it.Kunj raise his face and look at twinkle she become reddish in shyness.
Twinkle:Kunj phone in low voice.
Kunj: hmm leave na. Twinkle Meri kiss.
Twinkle:what?. No kiss get up let me changed. She pushing him.
Kunj:Arey twinkle listen na.She get up and run in washroom leave smiling kunj.
She entered in washroom went near mirror and look at herself her cheeks which become fully red she touch her neck and feel his touch giving smile.
Kunj changed his clothes and received his call.while twinkle come out of the washroom after chAnged.She take out things and keep it in side.she try to ignore him.He look at her.Kunj sneezing
Continuously..
Twinkle:kya hua..
Kunj:just cold:.
Twinkle:hoo.she went towards bed and sit there.She lay down and cuddles her teddy bear.Kunj switch off the lights and went to bed and lay down on his side of bed.twinkle back facing to him.He look at her and smiling like anything..both thinking about each other's.Later kunj falls in sleep twinkle turned towards him and look at Kunj who sleeping.peacefully she slightly moved near him. And caress his cheeks she remembered their moment.this kunj kya his he behaves so different man.I'm so happy to see him idiot she laugh out to remember he asked her for kiss.He kissed me.why I didn't stop him infect I loved his touch.See his this wild look messy hairs stubble.While thinking she sleep..
next day in morning#..
Twinkle and Kunj sleeping peacefully twinkle hairs on kunj face.. kunj hands around her waist. Due to call ring twinkle wake up and see kunj and her. She take her phone and side her hairs from kunj face.
Twinkle:hmm..
Natasha: twinkle good morning.. I need your help.
Twinkle:what good morning..
Natasha: twinkle can we meet I mean why not come to Massi place.
Twinkle:hmm right now I can't you know na my husband come.. I'm busy I'll try later..
Natasha: hoo yeh bolna romance me busy hai ?.
Twinkle: hatt so what when you can do romance with your purab mera toh pati hai..
Natasha:great man carry on. Where is your husband ji..
Twinkle:sleeping beside me.. she click kunj photo and send her.after she get up and went in washroom get freshen up.And come out of the washroom she dying her wet hairs with towel that water sprinkle on kunj face.Due to this he wake up.And open his eyes and look at twinkle he lost in her beauty.
Kunj:best view to see her first.He get up and went for jogging.she get ready simply to show kunj..?.sometimes later kunj come back from jogging.He went in washroom and get freshen up.He come out of the washroom and see twinkle.
What happened today to paint queen.
Twinkle:shut up… Kunj went near her..
Kunj:than why this look..
Twinkle:now I understand why I'll Waste my time..
Kunj:amazing Kyu tera pati margya hai kya.twinkle covered his mouth with her hand.
Twinkle:kunjjj.mera pati kyu mare mare uske dusman. Kabhi aeshi baath Mat karna nahi toh I'll killed you.
Kunj:Phir kyu yeh sab.. she turned. Kunj give backhugged her..
Twinkle:tumhe kya.. for whom I'll get ready you are not here whom I'll show..
Kunj:now toh I'm here na. Why for whom for your husband. Servant come there.
Servant:hmm kunj baba.. they leave each other's.
Kunj:hmm
Servant: Prithviraj sir calling you.
Kunj:yeah I'll come.Kunj immediately went with servant.Twinkle look at herself in mirror.She went towards wardrobe and take out dress and changed the dress and get ready.
At downstairs everyone was sitting.
Rudra:Bhaiya..
Kunj:go and get ready for college chal..
Tej:Avantika please breakfast I have work.
Avantika:haa.Twinkle coming down from staircase she wearing long Anarkali looking hell beautiful Rahul eyes went on her he gestured Kunj he look at her get shocked to see her..
episode freezes here only.
_____________________________________________
So sorry I was late what to do I'm busy In work firstly wish a very happy new year hope this year bring joy and happiness in our life last year was amazing with you all. Specially for raj and others 
2018/✋
Thanks for showering me love. 
Hope you all like this episode!
Give your views please 
This episode I dedicate to my all readers.. 
and happy new year gift.. ???.
Hope love Twinj little moments together many more..!
next tell which ff tell me
Love you all again happy year.. 
bye love you all bye tc allahafiz??