RAB SE SONA ISHQ: twinj episode: 81
Episode: 81…
🐰🐰🐰🐰🐰🐰🐰🐰🐰🐰🐰🐰🐰🐰🐰🐰🐰🐰🐰🐰🐰🐰🐰🐰🐰🐰🐰🐰😇😇😇😇😇😇😇😇😇😇😇😇😇😇
Kunj talking to omkara about him and mahi..
Kunj:acha Om now I leave everything on you.
Om:hmm..
Kunj:okay he went out of the room and Omkara thinking about Mahi.
Om:he get to know but now this how I'll talk to mahi if she didn't feel what I felt for her.please babaji help me.Kunj went in Usha room.
Kunj:maa I wanted to talk to you..
Usha:Haan bolo beta did you talk to omkara.
Kunj:maa I talk to him. Maa he hold her hand maa did you trust me..
Usha:yes why you asking this?
Kunj:good I need sometimes maa give me sometime to deal with Omkara I give him time so what he wanted let him decided.
Usha: hmm what about girl? Whom we call today?
Kunj:I promise to you maa if he didn't end up with any decision.Me khud karwauga uski Shadi with whomever you wanted it. Just sometimes maa please.i know maa I'm hurting you..
Usha: who said this you Haan cupped his face good na he didn't talk to us you understand him and he will tell you I toh just wanted my Om too stay happy in his life like you and got wife like twinkle that's it.
Kunj:everyone wanted bahu like that siyappa queen why 😏😏😛.Usha giggles.
Usha:after all meri bahu hai hi itni achi😎.Okay I'll call them we have some work so don't come..
Kunj:hmm.Kunj went out of the room he get busy in his calls while Usha call them and tell them excuses they understand.
Today is Sunday so everyone at home.
Now Rudra and Priyanka was fully free.
Trio Aayat and Rudra or Priyanka was in tej room.Kunj went and joint them they playing game in iPad.
Kunj:what you trio playing give me na. Priyanka get up and went to dressing table and started making her hairs.Kunj and Rudra see her both giggles.
Other hand Lata call anita and Tanejas today at their home for lunch.They both families come.twinkle was sitting with Malika baby.
Leela:where is other's?
Avantika:trio siblings in my room.
Kabir:now you are happy twinkle haan.
Avantika:Haan kunj told me he went and bring her back..
Kabir:aunty you don't know she crying like anything 😛😛for her Kunj.
Kunj: see this Priyanka Rudra.
Rudra: haan now she busy in this all
Things he went near her hold her hand. Baby you can't make this type of hair style because your hairs too short that..
Priyanka:ahah jao na don't irritate me please.Rudra pulled her cheeks she get irritated..
Kunj:acha ja pinku make coffee for me.
Rudra:for me too.
Priyanka:hehe very funny I'll not go anywhere you make your coffee itself.
Kunj:acha ruk tujhe me bata hu.he went and pulled her cheeks she push both them on bed. Rudra and Kunj cuddles Priyanka both hold her hand. Ab Bol tu.
Rudra:talking too much cut her tongue huhu.
Priyanka:you both leave me I'll call pa..
Kunj:acha pa went for meeting so don't worry baby 😂😂😂.
Rudra:haan Both pulled her hairs.Aayat sit on Priyanka stomach they trio grabbed her fully.
Priyanka:mummyyyy.
Aayat:what mummy 😛😛.
Priyanka:bhaiya leave me na.
Kunj:sorry Bol..
Priyanka: huhu.
Rudra:than stay like this they started fighting with each other's messed up whole room.Omkara come and making their video in side. Priyanka screaming pulled Kunj and Rudra hairs they both tied her hands with her duppta teasing her competing laughing..
Everyone sitting and chit chatting with each other's just than Priyanka screaming voice come till downstairs.
Usha: Priyanka..
Avantika:wait I'll see her this Rudra na. She get up and went to her room she entered in room and get shocked to see her room condition everything is here and there pillow feather scattered everywhere she get shocked fully..
What is this.her eyes went on her and see her kids specially her son who pounces her fully.She screaming..
Priyanka:Leave me hitting them with her hand.
Avantika: what is this in loud voice haan.They see Avantika..
Rudra: mummy..
Avantika:wait I'll call your pa today he will handle you all and you too Kunj haan. Tej was at home only his meeting get cancel 😛😛.Avantika take wooden stick from side get up you both leave my daughter and you Omkara wait.
Kunj:mummy first she started.
Rudra: haan.
Avantika:see the condition of room everyone at downstairs and you all behaving like wild animals haan. Kunj and Rudra Leave Priyanka and get up. Aayat standing.
Priyanka: mummy they are so bad started crying Avantika try to catch her but they trio run from there even Priyanka too Omkara enjoying it in side.
Aayat:bhago mummy..
Kunj:fast.. Priyanka coming behind them.
Avantika: I'll not leave you all stop. They giggles and running here and there they come at staircase everyone heard their voice and turned see Avantika behind them with stick all get surprised and giggles they running.
Kunj: bas I cant.
Rudra: mummy please leave me.
Priyanka: no he hold their hands.
Kunj:Leave me priyanka I'll not leave you.They all get up and watch them. Kunj pulled her hairs.
Priyanka:aaha paaa.
Aayat:pa went office😛😛.
Priyanka kick on Rudra private part. All get shocked.
Kunj:you..
Rudra:Bhaiya..
Priyanka:don't forget I know karate. Tej get up.
Kunj: acha he hold her hand and lock around her neck.Don't forget you too even I'm good at martial art.baby. If I used my hands you are gone again Priyanka give him kick.You pinku.. twinkle get shocked to see Kunj first like this: rudra and Kunj hold her hand and pulling her cheeks Avantika come there they immediately leave her. And running.
Priyanka:pa😭😭😭..
Avantika:wait I'll call tejjjjjj.., now there is no way to go. And you Aayat wait.
Aayat:bhaiya Leave me..
Kunj:yaar mummy why you coming between us haan. First your daughter started.
Rudra:haan
Avantika:I know.. who started Avantika busy in Rudra and Aayat while Kunj get chance to escape from here he is good in height so he claimed down from staircase all get shocked and run from there.
Rudra: bhaiyaaaa. 😭😭😭. Kunj hold his stomach and laughing like anything Bebe and Leela surprise to see Kunj like this.Aayat and Rudra too run and come down Priyanka crying Avantika bring her.
Priyanka:pa she see him and run to him. Pa see bhaiya and Rudra bhaiya what they did with me.
Tej:wait.You trio come to me they trio get shocked to see tej. Kunj looking down Rahul laughing like anything 😂.
Kunj:pa😢😢.
Tej: you don't cry.They went like
Zombies.. Priyanka told each and everything.
Rudra: no pa we didn't do anything.
Avantika: acha tej even Kunj too today this both of them seized her and fighting with each other's trio and go and see our room condition and this Omkara making their video.
Tej: acha give Om what you shoot
Let me too see.
Om: nothing bade Papa tej snatch the camera and see the video and get shocked.
Kunj: margeye aaj toh he murmured 😝.
Tej: good Omkara take your camera with yourself he give him and you kunj what is this she is your sister this Rudra toh like this only why you are..
Priyanka: pa bhaiya supporting him only and they both of them making fun of me 😭.
Kunj: first she hit me pa.
Rudra: pulled my hairs.
Priyanka: acha you both pulled my hairs always.
Tej:shut up I see each and everything what you all did. Look at your son Maa.
Lata: Kya pata 😂😂😂.
Rahul: bichari Priyanka.
Tej:lo rt and Leela you saying your Kunj is so innocent 😛😛today see him. Baap bane ja rahe ho still behaving like
Kids who fight with small sister you their elder brother.
Avantika:what about this two Aayat hide behind Prithviraj back..
Tej:see everyone seeing you only. Go and clean all mess get it and you Priyanka come with me next time don't went to them.
Priyanka:huhu.She about to go Kunj again pulled her hairs. Ahah😂😂Priyanka too pulled his hairs back.
Avantika:they get mad.Aayat clapping 😂.
Tej: kunjj.
Kunj. Pa she..
Tej: go from here.
Avantika: see your kids they do like this. Only I know how I handle.
Usha: abhi thak gai Avantika grand child is on the way 😂.
Avantika: haan right see baap ko dekho.
Rahul: baby will too pulled bua hairs 😂. Chalo kam shuru karo. Kunj gritting his teeth's at him. They went from there and started clean..
Room in room kunj , rudra  om avantika and Priyanka & twinkle were there..
tej:kunj this rudra ka toh samjh me aata hai but tumbhi iske jesi har kate kab se karne lag gye…niche guest aaye ho or tum log aise paglo ki tarah yha wha run kar rhe ho ..or ye kya halat kar rakhi hai room ki …kunj and rudra you both will clear this mess.and you mr video maker  you will make video of them .and or haan ek or baat aagey se meri kisi bhi daughter ko rulaya na toh i will kick you all out of the house samjhe…and goes ..
Avantika:clean it fast and come down i don't want more drama of yours
Rudra:mai ni saaf kar rha …
Priyanka:bulaun pa ko papa.
kunj:chup na meri maa kar rahe hai hum.
.rudra:papa ki chamchi.. she run from  room  after teasing them with her tongue.
kunj:rudy chal shuru hoja tune fighting shuru ki thi ….
Rudra: no bhaiya you will also do it  with me ..i m not doing alone ..
om:do it i have to make vidoe of yours
kunj:ruk video banyega …haan ..teri toh …mai.. somehow they clear everything.
Downstairs every one was making fun of them …
leela:today we saw a new shade of kunj ..luthra said true …
Usha: they trio is like this behind Priyanka always hit by Avantika Lot in childhood as well.
Bebe:haan.After cleaning everything they come downstairs.
Rahul:how's your work out 😂😂.
Priyanka making faces at them.
Kunj:now see her I'll not leave you afterwards Priyanka.. 😒😏.
Priyanka: pa is here 😎😎..Twinkle giggles like anything.
Kunj:kunj see her badi hasi aa rhi hai na tujhe toh mai bad me dekhta.After this they all sit for lunch.Twinkle feeling still low.Twinkle bring bowl and keep on table she sit and about to start the lunch suddenly her pain increased she can't control so cuddles her tummy and screamed.
Twinkle:ouchhhh.all get shocked and see her.
Usha: twinkle beta..
Twinkle: ahah…😭😭😭😭. All get up Kunj went towards twinkle.
Kunj: twinkle what happened..
Twinkle:kunjjjj. She can't even speak each and everything is shocked and as well confused.
Lata: take her in side. Kunj hold her hand take her towards couch.She sit and clutching her tummy tightly and started crying loudly: making everyone confused.
Kunj:Kya Huaaa twinkle bata Haan..
Twinkle:aha😭😭😭kunjjj mera pet me dard ho raha hai..
Avantika:what dard🤭🤭.
Twinkle:haaan.. mummy ji I can't bear. She crying so loudly.
Kunj:twinkle calm down why so suddenly haan.Cupped her face she started breathing heavily.All get shocked. Twinkleeee.Twinkle hugged him and screamed loudly.
Twinkle:I can't bear Kunj this pain.
Tej:call dr Omkara.Usha bring water for twinkle Kunj made her drink but she throw back. Aayat started crying after see twinkle.
Twinkle:ku….nj mere baby… ko ….kuch na…hi hua… na.. while Lata and Avantika looking at each other's face each and everyone is in tension.
Tej:take her in room. Kunj lift her in his arms and take her in their room place her on bed twinkle clutch the bed sheet.
Twinkle: kunjj do something.
Kunj: Kya Hua hai tujhe..
Twinkle:from last night I having this pain 😭😭😭.
Tej:you didn't tell us beta..soon dr come.
Dr:you all come let me check her twinkle wasn't ready to leave Kunj.He makes her understand he is here and went from there everyone at downstairs Kunj was in tension walking here and there tej handling Aayat.
Rahul: don't worry nothing will happened her.
Kunj:hope so..this all happened because of her carelessness.Why suddenly this pain hope my baby is fine and she too.
Leela:last night too she crying but she didn't tell us.. meri bachiii..
Dr examined twinkle and give her injection.
Twinkle:in dozing tone dr… mera…. ba…Cha. She dozed off.
Dr: your baby is fine. Dr went downstairs everyone see dr and rushed towards her.
Kunj: dr how's my wife and baby why suddenly this pain everything is okay na.
Avantika: haan dr why she is in pain so much.
Dr:calm down everything is absolutely fine.She having pain because of acidity. It's normal happened but it's too early with her it's called indigestion as well heartburn so all pregnant women suffers with this pain her was high so it's in bearable for twinkle don't worry. All get relief even your baby is fine.
Kunj: thanks dr.
Dr:I give her injection she need rest and I called you na don't let her roam she having swelling due to this and haan one more thing she eat outside food it's happened because of this type of food. Take care of her give her medicine on time bye. Omkara Leave dr till door. All sits.
Avantika: she is fine.
Usha: hmm.
Prithviraj: why she didn't told us.
Kunj:In anger why she will she didn't listen to me and even others as well you take her for shopping definitely she had something there only.That's why I didn't allowed her now see her condition having tears in his eyes.
Avantika: I agree with you sorry we will take care of her more.
Tej:Haan kunj dr said she is absolutely it's normal.
Prithviraj:don't worry. Now Kunj.Patting on her back.They all went in room and see twinkle sleeping due to injection.
Leela:meri bachii.Everyone leave here alone let her do rest.Kunj was sitting in room only.Everyone left for their homes .
Sarna family come in tension.. Omkara and Rudra take Kunj with them they cheering up his mood.
Rudra:bhaiya now don't get angry with bhabhi okay.
Om:haan Don't take tension.
Kunj:keshe nahi every second I having tension of her and baby.See her just in some times become so dull and weak..
Om:she will be fine you have to strong okay, ab don't shout at her okay.
Kunj:I can't tell you my anger level for her but Kya Karu because of me she bearing this all things.Omkara giggles. Are you
Laughing huhu..
Om: you really thinking you are the cause of this..😂😂.
Kunj:acha wait let your time come bro Than I'll tell you really you are the cause Or not.. 😏😏😏.After sometimes later Anjali made healthy soup for twinkle Kunj went in their room and see twinkle still sleeping he went near and sit beside her Kunj caressing her hairs siyappa queen hai ek number ki kishi suni nahi isse toh now see what she made of herself. Kissed on her forehead..
Just than twinkle wake up she open the ears and murmured in sleep by baby.. Kunj look at her.
Kunj:twinkle are you okay… she open her eyes slightly and moving her hand on her belly..
Twinkle: mer….a Bach…a..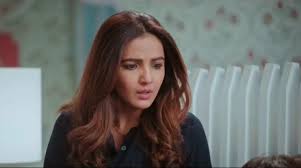 Kunj:tera bacha thik hai don't worry wiped her tears. Kissed on her temple. Are you okay.She open her eyes fully. She look at Kunj with heavy eyes.
Twinkle:kunjjjj.
Kunj:haan bol.She try to get up but she so weak can't stable.you need rest.Na. Kunj help her she lay down in sitting position and rest her head backboard.. she hold her hand.. Kya Hua.. still paining.
Twinkle: nahi I'm fine now. What dr said about baby he is fine nothing happened to him because of me.. tears coming on her eyes.
Kunj:cupped her face absolutely our baby is fine why you crying haan it's just acidity pain you having nothing else dr said it's normal in pregnancy don't worry kissed on her face. Kunj made her drink water she look at him.
Twinkle:sorry Kunj this all happened because of me I didn't listen to you na hold her ear lobs and saying sorry in very cute way.. Kunj smiled. And hold her hand.
Kunj:don't do this.I just worried about you nothing else see now you suffer so much without any reason.
Twinkle:now I'm promising to you I'll not go anywhere if anyone force as well. Kunj giggles.
Kunj: this cant happen impossible 😂. She cuddles him.
Twinkle:you know what I scared so much if something happened to our baby I can't without him in very short time I connected to baby like anything feels him inside me every second.Kunj keep his one hand on her belly even she too.
Kunj:I know this.How much a baby important for a mother.
Twinkle:just thinking about our baby. Yesterday you get angry even didn't talk to me and come here leave me in pain..
I cried whole night..
Kunj:acha than why you didn't tell me last night only look at her.She too him. Whole night you suffer in pain..
Twinkle:hmm I thought it will be gone.. 😛.
Kunj:acha Don't worry Leave this all things now.Just than Anjali entered in room with soup..
Anjali: you wake up hows you feeling now haan? She went near them?
Twinkle:fine di…
Anjali:good Kunj take this soup for
twinkle I'll tell everyone about twinkle.
Kunj: hmm she give soup to Kunj and went. Drink this you will feel good,
Twinkle:maan nahi hai mera kunjj..
Kunj: kyu have samji. I'll get angry..
Twinkle: huhu.
Kunj:than ready open your mouth.Kunj made her drink soup with his hands.She feel good.She finished soap.Kunj keep the soup bowl in side.Wiped her lips. Rest now.
Twinkle:bas I get bored Kunj now..
Kunj:acha wait I'll take out your night dress. He went towards wardrobe and open the door and all baby things and toys falls down.Aha. Kunj take them and keep in side he take out their night dress. Come changed your night dress
Twinkle:ugh..I'm tired and hands too paining.. tum hi changed karwa dona😛.
Kunj:arching his one eye brows.Acha.I'll change your clothes someone today becoming shameless. 😝😝
Twinkle:huhu so what I'm your wife and you are my husband don't dare to forget this Sadu Sarna pulled him.Kunj was upon on her didn't put his body wait on her.
Kunj:I'm toh ready ever 😝😝winked at her.
Twinkle:haww I'm just kidding. 😛
Kunj:but I'm serious always.. 😛😎. Chal from where I start.
Twinkle:hatt.. I can manage..😛😛she blushed..
Kunj:how can you manage sometimes bold and now shyness 😂😂😂.She hugged him.Just than Avantika entered in room she see twinkle and Kunj stop at door.And turned and started coughing.
Twinkle see Avantika she get shocked and pushed Kunj.
Twinkle: mummy ji. Kunj see her both get embarrassed Avantika giggles..
Kunj:mummy both composed themselves.
Twinkle: mummy ji. She sits Avantika come ahead.
Avantika: sorry for disturbance I just come how's you now..
Twinkle: better mummy ji.cupped her face.
Avantika:now no outside food.
Kunj: na na take her with you because mummy ji and papaji is angel and husband ji is devil 😒😒. Both giggles.
Avantika: see Kunj you know you used to said why we all caring so much about you and all's. Specially you are the one.
Now see yourself and asked as well. You are at our place still your baby didn't come you worried about so much.
Kunj: Kya aap bhi.. obviously I'll worried about my baby😛😛.
Avantika:even you are too our baby.. pulled his cheeks.You need anything tell me I'll send here only don't come down okay.
Twinkle:hmm. Avantika went from there twinkle take her night dress.
Kunj: Chal changed each other's night dress 😝😝. She giggles. Pulled his cheeks and went in washroom they get freshen up and changed their clothes. Twinkle come and rest for sometime she reading baby novels while Kunj went downstairs and sit with everyone for dinner.
Manohar:how she is now?
Kunj:fine chote papa..
Tej: good I get scared now check her each and everything give her everything fresh Avantika okay. While crying Aayat sleep she come wake up in raw sleep.
Aayat: mamma.. 😭😭.
Avantika: come to me and she went to her and cuddle Avantika.See with bhabhi she too crying.All smiled and finished their food.Kunj lift Aayat and caressing her back.He went to omkara room.Rudra and Priyanka teasing each other's.
Kunj:Om you remember what I tell you please be fast i don't know about you but I give commitment to my Maa she trust at me stood up.Please you talk to mahi fast..
Om:hmm sure.
Kunj:if you stay in past nothing will happened Omkara.
Om:I try my level best..
Kunj:good goodnight and see them again they didn't fight she is so mischievous. Pinku minku.., 😏😏😒.He went in his room with Aayat. Kunj entered in room and see twinkle watching baby tv she enjoying it.Kunj giggles.This left only now after baby she become mad.he closed the door and went near her.He sit and look at twinkle.
Twinkle: what happened Aayat baby.
Kunj: after see bhabhi she too started crying for baby..
Twinkle: haww mera baby come to me. She made her sit on lap slightly and caress her hairs don't cry your baby is absolutely fine.
Aayat:really.She keep her hand on her belly baby are you okay twinkle and Kunj giggles..
Kunj: yes in baby voice..
Aayat: haww bhabhi baby speaking 😂.
Twinkle: haan so innocent. Kissed on her face .
Kunj:and what you watching this haan?
Baby tv.. one baby tv going in your belly 😜.
Twinkle:very lame. Kunj give Aayat her milkshake bottle.She rest her head on twinkle shoulder and drinking her milkshake. I get bored so watching this,,
Kunj:okay: did you take your medicine?
Twinkle: di left this milk for me I'll take..
Kunj:fast baby. He give her medicine. She take and drink milk as well. Kunj eyes went on wide baby things keeping here. You didn't show me what did you bring for
Our baby.
Twinkle: you didn't give me chance😛. Kunj get up and bring and sit twinkle showing him each and everything. See this Kunj it's look good on our baby.
Kunj: haan everything can suits on my baby after bacha kisha Ka hai🥰😎.
Twinkle: bas bas even I'm too.i have something for you. She show him so many clothes of baby and  toys also.cute na kunj…
Kunj :haan..
Twinkle:let me show you the best toy..
She took out a boy toy…who had recorded voice.She played it…toy started  speaking…mom and dad i love you…
Kunj:smile… Cool
Twinkle:kunj our baby will love us na..? We will become good parents na like our parents??
Kunj :: haan jaan ..don't worry ..we will give our baby good moral values…they keep everything in back to the wardrobe Kunj come and lay down and Aayat between Them.
Aayat: bhaiya lets watch a movie na?
Twinkle:Haan its been long we didn't see any movie together.
Kunj:at this time who will sleep even you are well baby.
Twinkle:please kunj. Kunj play the boss baby movie they seeing and laughing Aayat more Kunj and twinkle see and get so happy. Both kissed on her cheeks and cuddled her tightly twinkle and Aayat having chocolates side bye side..
Aayat:see bhaiya in movie also couple came with baby…
Kunj:: hmm….
Aayat::bhaiya…our baby will be more cute then this baby …hai na…
Kunj :: haan…
Trio were watching movie. Twinj were admiring the scene how couple were supporting each othet in every phase of their life….
Twinkle ::that couple was really understanding na…now they take care and support each other in every situation..
Kunj : haan…we both will be more understanding then them…this my promise…
Twinkle:: hmm …
While twinkle was in kunj arms..
after sometimes later Aayat sleep. Even movie too got end.
Kunj: she slept..
Twinkle:haan it's so beautiful to see her happy. Yeh hai baby ki kami nahi feel nahi hoti hai. You know whole day she just thinking about baby she will do this and that with baby. Pagal.
Kunj: she will get someone of her age 😂.
Twinkle: acha even you aren't less I saw you how you both teased Priyanka huhu.
Kunj:uski  chod I'll see her one day..
Twinkle: pagal..
Kunj: Chal soja mera second baby. She kissed on his cheeks he too they cuddles Aayat and sleep took over them.
At morning..
Everyone wake up whole night Omkara try to call mahi.but suddenly hesitation raise.
Twinkle and Aayat cuddling each other's she hiding her face in her embrace Kunj wake up and see them and smiled.Caress aayat face and kissed on their temple.
Kunj:when our baby come in empty place completed between us still we have baby meri baby sis😍..Kunj get up and sit and doing push ups. After Aayat and twinkle wake up together peck on each other's cheeks. You sleeping beauties wake up great.
Twinkle:yes Chal let's get freshen up together.
Kunj:I'll come too.Trio went in washroom twinkle and Kunj give bath to Aayat seemed like preparation for their parenthood 😝😝.Aayat playing with water Kunj and twinkle enjoyed Lot. Playing with soap as well. After Kunj take Aayat twinkle too get freshen up Kunj went and he too they both together dressed up Aayat and themselves too. They went downstairs twinkle feeling good so she went in kitchen help chef in breakfast and tell arranged the breakfast in garden soon all breakfast is ready servants take in garden.Twinkle went and take blessing of Prithviraj and Lata.Others too come and take their seats.
Lata: how's you feeling now.
Twinkle: great dadi.
Tej: you scared us beta..
Twinkle: sorry.. she take sit beside her mother in law Avantika. She served her.
Rudra: haan bhabhi. How's our baby.
Rahul: do conference with baby asked him directly 😂😂😒.
Anjali: huhu.
Twinkle:good both baby and mamma. Kunj look at Omkara both talking with each other's in gestures.. they finished the breakfast:
Rudra:'pa now our studies end now let's go.
Tej: let your result come: and your bhaiya think to send you both. Leave Priyanka.
Rudra: haan find guy for him and send her too.
Tej:acha after marriage also you trio will fight like this only.first Om Than think about her 😛.
Kunj:and Rudra ji..
Rahul:with Aayat and your baby 😂😂two cuties and one old lady killer all laughs out like anything..
Rudra:I wanted to go Spain.
Kunj: why you already went..
Rudra: bhaiya you went everywhere.
Kunj:acha college done na go and bring your cv I'll find job for you than you can to Roam here and there.
Tej:hmm don't come to me I'll toh rejected you in first way.
Kunj: pa I'm thinking something..
Tej; what..
Kunj: woh pa now she free so why not she can joint office.
Tej: so suddenly. Take him under your hands na.
Kunj:haan he too what she will do just wasting her time till she didn't settle down she is good in accounts.And I wanted it's my wish she do MBA in
Marketing.Priyanka looking down.All giving smile don't worry I'll handle each and everything of hers.
Tej:it's good you thought about her so much.
Prithviraj: yes tej Kunj is absolutely right she is small as well.Do Kunj whatever you find best for your sister.
Kunj: thanks dadu.
Tej:haan I'm happy what about this Rudra.
Kunj:he will too go both of them.Side by side doing their MBA and as well assist us in office.I wanted my sister become so capable didn't dependent on any one.Like Anjali..
Rahul:I was the one 😎😎😎.
Rudra:bhaiya what will baby think
About me haan.
Kunj:nothing he will proud on you afterwards.
Rudra: I'm ready but I'll not go anywhere mummy.
Priyanka: me too.
Kunj:ahah he will toh stay with us what about you 😝😝.
Priyanka: I'll too not go anywhere.. huhu.
Kunj:you too enjoy till now your result not come out afterwards you both will get ready.
Priyanka:okay thanks bhaiya..
Rudra:and you sumo?
Soumya:same my too mom and dad told me to continue at London.Rudra face drop down:.
Priyanka: bhaiya can I joint from today only.
Tej: wow great that's like my girl.
Rahul: Haan business  man
And daughter play business in office too.
Kunj:okay what about you.
Rudra:from tomorrow today I'm going for match..
Kunj:okay you go and bring your bag Priyanka.She immediately run all get so happy.
Om:you take decision best.. they finished and went inside twinkle and Kunj went in their room twinkle give him his all things and come to him.
Twinkle:I'm happy you take decision for Priyanka and Rudra.
Kunj:hmm me unke liye woh sab karna chahta hu..they will be successful in their life. I m happy for Omkara as well. He get so big opportunity.
Twinkle: you are best brother in world.
Kunj: acha Chal now bye she kissed on his cheeks. Love you kissed on her forehead. Take care of yourself and my bacha.
Twinkle:okay love you too come back soon. Just than Priyanka entered in room. She went towards them.
Priyanka: thanks bhaiya.
Kunj: keep your thanks in your pocket give her side hug.I did for myself my happiness in yours only do your best. Meri behan hai.I wanted to know by your name look Yeh Priyanka ka bhai 😛.
Twinkle: see who will tell yesterday fighting like cats now so much love you have. Kunj pulled her hairs.
Priyanka: ouch 😛😛.Cuddles him.
Kunj:chale Priyanka Tej Sarna. Show you  business world.
Priyanka: yes I'm ready.
Kunj: don't cry there I'll not your bhaiya 😛.
Priyanka: lets see pa..
Kunj: hogya Than..😂😂.
Twinkle: all the best pinku..
Priyanka: thanks bhabhi.. she hold Kunj hand. He bye to twinkle and went downstairs and went outside see Omkara.
Kunj:you go and sit I'm coming.He went near Omkara.go Om.,I'll handle..
Om:hmm.
Kunj: bye.. kunj went and sit in car they left for office Rahul and Priyanka giggles. Soon they reached office Priyanka get conscious to see so many peoples. She cuddles Kunj arms.Don't  worry kill your this fear I'm here na.Chal they take her inside the office. People see Priyanka and give smiled she looking down.Kunj take Priyanka with himself whine Rahul went in his cabin.
Rahul:where is my Farhad.. haan today his shirin joining office great for him. He will shocked 😂😂😂. Just than Rohan entered in cabin.
Rohan: hi baby doll.
Rahul: hi..
Rohan: everything is ready haan.
Rahul: hmm.
Other hand Kunj take Priyanka is in his
Cabin.
Kunj: you sit here in front of my eyes and work here only happy.
Priyanka: great. Just than Kunj pa come Sara.
Kunj:Sara from today Priyanka joining office so give her all small woke she will correct it and tell her each and everything helps her.
Sara:great sir sure why not.Sara went and made her ID card and give her its important.Priyanka take her seat and Sara give her old data and checking. See the market value from now and before.Kunj see her like him she engrossed in work.he smirked.
Kunj:pinku I'm coming in sometimes don't worry you do your work..
Priyanka:come soon bhaiya please.
Kunj:hmm.Kunj take file and went from There.Rahul and rohan doing there work just than tej call him and tell him bring file from Kunj cabin he get up and went in Kunj cabin he finding file his eyes didn't went on Priyanka while she too busy fully.. Rohan take out file he about to go something caught by his eyed he stop and Take step back and see Priyanka who working. Fully busy he get shocked than think maybe he imagine her like he used to do.
Rohan: what she doing here rohan not why she will be here in office Chal tej sir Priyanka see him and give him smile.
Arey she giving me smile kahi priyanka ghost behind me boo he run from there Priyanka get confused.
Priyanka:this man is impossible man.They all get busy in Her work fully.
Omkara fully confused..Twinkle come in garden and see him. Went near him.
Twinkle: what happened Om?
Om: nothing.
Twinkle: hiding from me haan confused or what?
Om: how you know I'm confused.
Twinkle: it's not years went I know but I'm very short time I understand my family members specially you and Rudra. Chalo bolo hold his hand I know something bothering you. I'm a girl I'll help you if you confused in girl matter and bhabhi as well guide you..
Om:twinkle you are a girl you know how a girl think..
Twinkle:hmm.
Om:you wanted to tell her something but scared if what you felt for her she doesn't Than.
Twinkle: hmm right. But if you thinking this she will not than what you will just wast your time.I'll suggest you one think whatever is in your heart just throw and keep out in front of her, if she really loves you and had something for you she will understand you. and talking about love this happened before and afterwards as well Om but if you decided something and wanted to live your life with him or not didn't need only love before key of life start.Trust how much you both understand each and others wanted each other's it's matter Om see me and kunj we don't have love but I know I'll stay with him whole life whatever we had he tell me even me too.
I do whatever he wanted because he is happy with this and I'm too he as well did. You can say after love many times I neglected him.It's also fun full.don't try to change yourself and don't think in life just go with flow..and you are a gem whoever will be your life partner she will be luckiest girl ever you are so innocent didn't see life  icing one cake..leave your hesitation it's good. Go and do what your heart wanted
waade kie to nibhana padega pyaar hai to jataana padega agar dil main dard ha to kisi ko btaana padega agar kuch krna ho life main to bol kr nhi kuch kr kar dikhana padega
Om:thanks twinkle you solve my problem.
Twinkle:don't be sad whatever will be her decision come back happy maybe she is in not in your destiny.
Om: hmm. Bye. He sit in car and called Mahi. Stop the car. Hello Mahi.
Mahi: Om haan?
Om: I wanted to meet you now..
Mahi: Abhi anything is urgent..
Om:hmm come there.He cut the call. Mahi get confused she tell leela her friend calling her so she going to meet with her she left where Omkara call here soon Omkara reached the place is so simple there all sculptures.Colourful place peaceful. Omkara sit down and playing with pottery wheel Mahi reached there and look here and there her eyes went omkara who busy in mud. She went near him.
Mahi: Om?? He look at her.
Om:good you come sit..he pulled her make her sit opposite of him.,
Mahi:Om. Can you please tell me why you call me.
Om:calm down mahi. Acha tell me what you think about this mittee..
Mahi: I didn't know got it.
Om:I'll tell even we are too like this mitti ek baar haath phisal gai. Phir kabhi Same like time. I know you must be confused why I'm saying this all things to you.Mahi my life is so simple like this mud colour just wanted someone be like me who can understand me and love my simplicity. Pani aur mittee ki sab se achk baath Kya jao jis rang me aur jis aakar me dhalo us Me dhal jati hai.. hold her hand she looking at him only.
Mera bhai bolta hai rishta banana itna asan hai jaise mitti pe mitti se mitti likhna
Aur rishta nirvana itna Muskil hai jaise pani pe pani se pani likhna..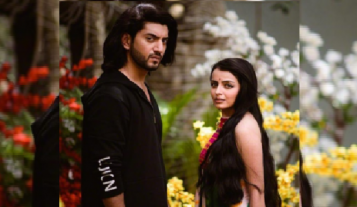 Mahi: haan so Om??
Om:so yeh hai ki Mahi he get up she too. Mahi since the day I saw you I feel so good and you are so simple and nice. Don't know why my eyes wanted to see your face and my heart wanted to beat for you.I scared because in my past I fall for someone who just play with my feelings and leave me since the day I hating this all things but I know jo hota hai woh ache ke liye hota hai.. when I meet with you things started changing.
Feel so happy. I think so much how I'll tell you but someone told aaj nahi toh phir kabhi nahi.He closed his eyes I love you mahi..she get shocked Omkara turned and look at mahi who giving plain expression.I know it's shocking for you don't worry I just tell you what I felt for you what I have in my heart.That's it it's not compulsory you also felt what I felt for you.After put my all heart in front of you I feel good don't have regret that I didn't tell you whatever will be your answer I loved it.don't worry okay I'll be more happy I had friend like you.He give smiled.
Mahi don't know what to say.she completely in shocked she wanted to happy.she looking down and closed her eyes.She give smiled brightly.. she open her eyes and look at Omkara.
Mahi:pata hai mujhe aap ke dil mere humhare liye kuch hai.Yes even I too feel good when you are around me you know Omkara ji I never talk to any guy you are the one with whom I felt so secured.
wanted to spend my day with you.
I thought it's just all my Infatuation.
But it's not I really love you.Just waiting for your answer I too scared if you don't  feel same than I'm very emotional get sad very easily. And more over scared if anyone get to know than what I'll do that's it and you too didn't saying anything.She run towards him and hugged with him tightly.Omkara was hell happy he hugged her back. I too love you omkara.Chashini song play in bg..
They stay like this for sometimes than break the hug and look at each other's Mahi feel shy she smiled and look down Omkara kissed on her forehead.
Om: I'm so happy don't leave me please.
Mahi:never hold his hand tightly I'll promise you never. Pyaar kiya nahi jata hai bas ho jata hai.Pyaar kiya toh fir nibhana hi padega… she wiped his tears.
Ab Kya?
Om:kuch nahi thanks..he hold her hand and take her near table both sit and Oder the tea.
Mahi: kunjj jiju?..
Om:don't worry he knows everything he itself ask me about you and me and I told him everything.He make me understand only I should tell you everything whatever I had in my heart if he not than I'll be not till now just we both sharing eye locks didn't come out our heart words on our lips.. and more my bhabhi..
Mahi: even diii..😨.
Om:nahi She Don't as a girl I asked her so she really helps me like anything.She made me understand don't need to
change what you are just be like this only I thought my simplicity I different from other boys like not easy word heavy ones 😛😛after all philosopher people get bored.
Mahi:nope I never bored infect I love. There is no need of anything and don't changed yourself.
Om:hmm thanks for everything mahi.
Mahi: acha what about families I'm scared I'll not tell..
Om:haan this is big issues but don't worry Kunj tell me he will handle each and everything.They spend sometimes with each other's afterwards Omkara drop Mahi.and left.
After meeting got over it's time for lunch Kunj see the time he think about Priyanka he Oder all her favourite things and they trio besties left for cabin.They went inside the cabin Rohan and Rahul take seats Kunj look at Priyanka she busy in her work he smiled. Rohan eyes went on Priyanka he get shocked again he imagined her. Why?
Kunj: pinku now leave this come have lunch.
Priyanka: Haan bhaiya.. Rahul look at rohan face he giving shocking looks:
Rahul: arey Rahul you know what?
Rohan: this Priyanka here why??
Rahul: Haan
Rohan: I'm dreaming..🙄🙄. Rahul giggled and he pinched on his hands he screamed. Ahah Kya hai.
Rahul; breaking your dream baby. It's not dream she is here. 🤪😂. She come and take chair beside Kunj..
Rohan: Priyanka here??
Kunj:haan she joint office from today till her result will not come out.. she working and learning things here with us.
Rohan: what 😱😱. He get up really his happiness has no boundaries today 😀. She working here wow.
Kunj: why you get so happy haan.
Rahul: nahi he get friend here na😝😝.
Kunj: haan help her okay.
Rahul: his is toh ever ready in low voice iss ki toh lottery lag gai hai..😂😂. Rohan give him death glares soon their food come.
Kunj: see this all for my sister.
Priyanka: bhaiya.. they four of them seat and started having pizza and all's Kunj feeding her Rohan was so happy.. admiring Priyanka.
Rohan:in mind wow thanks babaji you are with me. She is here everyday I can see her spend time with pinku 🥰🥰. Suddenly how?
Rahul: Kunj decided wanted to make her independent girl so she can bajao band of her husband in future 😂😂.
Rohan: acha like Patanjali tera bata nahi hai 😂😂..
Rahul: she is Anjali samja na..
Kunj: pata hai 😂😂😂. Tu kaun ja rahujali banraha hai 😂😂..
Rahul: lame.. Teri biwi Ka call nahi aaya.
Kunj: aaja yega Just Than Kunj phone beep. He smiled her call only Kunj pick up her call. Hi twinkle.
Twinkle: hi did you take your medicine ?
Kunj: haan I take what about you haan?😛.
Twinkle: even I too you make them behind me Kunj I'll become panda soon.😫.
Kunj:don't worry. I'll be happy.😍. Swallow-tailed😛😛.
Twinkle:acha. I'm missing you.
Kunj: hmm even I too.. call you later I'm sitting with baraat..😂😂.
Twinkle :okay love you.
Kunj: me too. Both end the calls. Just than tej entered in cabin Priyanka see him.He come near and give her side hug. All stand.
Tej: how's you feeling here?
Priyanka: it's fun full.
Rahul:baby it's your first day na like at birthday teacher wouldn't scold next more 😂😂😂. Here is also same.. All laughs out.
Tej:good my daughter is happy.
After sometimes later they all left for home.
Kunj came with food for twinkle…as kunj said her to rest here ..no need to go downstairs..
Twinkle was following his orders…she don't want anything wrong to be happen…
Kunj :: kya bat h meri syappa queen …aaj toh tu meri sari batein man rhi h ..
Twinkle:: smiled…….but didn't said anything..as she don't want show him…that she is still scared ..
Kunj :: sit in front of her and  keep the tray …
Chl now have your dinner…
Twinkle:: hmm..
Kunj :: twinkle i know you are still scared na …..but don't worry jaan ..
I m here …i will not let anything happen to you and our baby…
Twinkle :: hmm..
Kunj tore a morsel and feed her…twinkle too feed her…Both were feeding each other…
Twinkle was telling him..
What she did whole day about here and there…
About aayat …how she toh not leave her for a second….
Kunj was listening her non stop batein…and admiring her..
Kunj ;:: wese kabhi kabhi mai sochta hu ..koi itna kaise bol skta h …matlb ek saans me itne kch….
Twinkle: hit him.on his chest playfully..how mean kunj…..
Kunj :: seriously twinkle…why don't you join politics…you can give bhasan ….
Twinkle: very lame kunj sarna…
Kunj : hehe …
Bs aisi rha kr smile krti hui…tension or fear tjhpe acha ni lagta ….
Twinkle:: smiled..and kissed him on his cheeks…
kunj: acha I'll come.. he went down get busy with tej.
Omkara was super happy as mahi accept jis proposal.she also want to marry him only.Omkara come and directly went to kunj and hugged him tightly..
Kunj:what happen mere bhai seems your wish  got fulfilled…
Omkara:haan bhai thanks kunj you are the best.you know mahi also like me .she too had feeling for me ..Kunj was very happy.seeing om happiness.Rudra too come
Rudra:what happen o…you are very happy today and what's going on you both…
Kunj:nothing just ainvy..Abhi iska time hai toh ise smjha raha tha…when ur time will come.i will make you understand also..
Rudra:ohh…anything serious..??
Kunj:naah….Rudra hugged him…..
Trio hugged each other …
Kunj:thinks..now i have to talk to paa.and dadu…
Om:kunj you had told me that you will handle everything…now its your responsibilty..
Kunj:haan …don't worry …i will do anything for your happiness…
Rudra:: don't know what are you both are planning…
Kunj :; soon you will got to know….about this..you go we will come he went in living room. Good Omkara finally you did it. Great.
Om:haan im too feeling good now.
Kunj:firstly I have to talk to twinkle than Maa toh hi hai. You don't worry I'll handle everything.
Om: thanks.
Kunj: acha. Chal I have to see my biwi. Kunj went in his room and see twinkle laying down on bed having chocolates he smiled and went towards her and sit on bed beside her. Hi.
Twinkle: you come now huh. You don't have time for me now what you will do after baby..
Kunj: acha don't worry I'll handle you both. I'm toh ready to make cricket team 😂Ek pregnancy me tune mera band baja rakha hai don't know Kya hota😂😂😂.
Twinkle:acha huhu sadu cricket team I'm looking you mad.
Kunj: hmmm hows you.
Twinkle: good.
Kunj: you will make baby like you chocolates.
Twinkle: you know even baby too like chocolates now I just craving for chocolates 😝😝😛.
Kunj: good.. chocolates world will be here soon😝😝. Kunj kissed on her forehead and keep his hand on her belly she wearing saree. Twinkle I wanted to talk to you about something?
Twinkle: what tell me?
Kunj: woh about Omkara and mahi?
Twinkle: what about them what?
Kunj: twinkle listen carefully they both… love each other's.. as soon as twinkle listen this she get shocked and look at Kunj.
Twinkle:are you joking haan.what are you saying Omkara and mahi..😱😱.
Kunj: haan they love each other's.
Twinkle: please Kunjj mahiii. She get shocked like anything.
Scene freezes on their face.
( Kunj talk to about mahi to Usha.. does she will ready for this relationship or not.)
___________________________________________
How was the episode?
You all really worried about twinkle baby Kunj Ghost come inside you all 😂😂😂. Loved it so cute.
SILENCE BEFORE STORM 😎😈..lets what destiny hold for them.Rohan and Priyanka office 😝. Get best way to give accelerator their love story 😜😜😂. No proof.. bye love you all thanks for your comments dhamki work out😂😂. Sorry
Allahafiz..