Queens Hain Hum Review: Concept goes much highlighting and less implying
Since the promos got on air, the new show of And Tv, Queens Hain Hum was seen as a modern twisty take with a bold concept. The shows is a story of five Delhi based women, who come from different backgrounds and have their distinct personalities. Even then they make a great bond and turn best buddies, to form a women's club for them. They name the club Queens club, regarding each of them as a queen.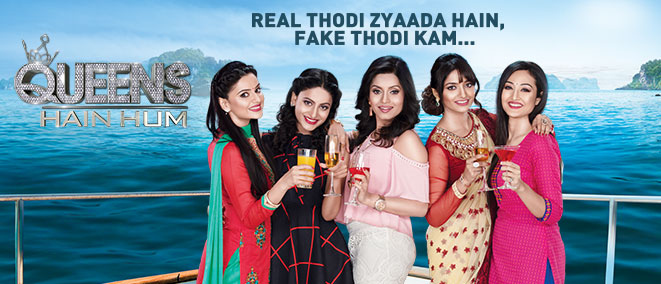 They pamper themselves, hear out each other's problems, solve their issues, manage their duties and shed all inhibitions to live up to their desires, fantasies and dreams. They live a free life at their club and fulfill good moments in their 'me time' with no issues imported from families and society. The five women Maya Bhiyani, Tanya Tandon, Aakansha Bannerji Jha, Jhanvi Seth and Shreya Dixit Rathore from the club. Maya is the founder of the club. They all connect through the club and share a unique bond. The show gets the exceptional journey of the five queens.
Main Characters:
Maya Bhiyani: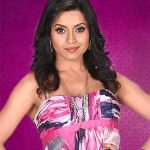 Maya is the founder of the Queens club. Maya believes in living life the own way. Maya runs a beauty salon. Maya knows the importance of beauty in woman's life. She is successful and independent. She is married to a businessman. She manages her work and personal life well by giving time to both her duties. She desires to have an exciting relationship with her husband, but by their hectic work schedules, it could not happen. Maya is the uniting link of the Queens. She holds all the secrets of the queens.
Aakansha Bannerji Jha: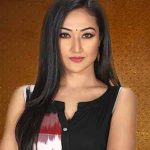 Aakansha is rebellious, strong willed and a bold woman. She runs an NGO and is a social work who believes in winning equality for women. She is the earning member in her family, while her husband manages house and their son. Her husband is a struggling novelist. Aakansha has faced many ups and downs in her life. She talks rough and does not get afraid to speak out bitter truths. She wants to fight for women equality. Aakansha is successful as a social activist.
Jhanvi Seth: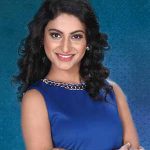 Jhanvi is an independent, career-oriented, ambitious working woman. She is determined and successful. She rules in her office as the boss and knows how to balance her corporate and family duties. She values time a lot. She spends much time with her friends at the Queens club. She does not hesitate to speak her views on any matter. She is a workaholic, who has achieved much at a young age by her sheer hard work.
Tanya Tandon: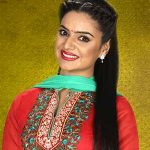 Tanya Tandon is simple, homely and a typical Punjabi. She is happy in her life of a homemaker and values her marriage a lot. She is content with whatever she has. She is nicknamed TT by her friends. She does not have children and often gets to hear taunts by her mother in law. Tanya is kiddish, fun loving and a good hearted person, who is the soul of the Queens club. Tanya is not much of a drinker and party goer, but she lives her life to the fullest when she is with her friends.
Shreya Dixit Rathore: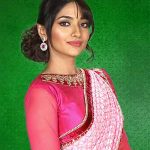 Shreya is bold and beautiful woman, who was a model by profession before her marriage with a politician.Shreya is the youngest member in the club. She belongs to a royal political household now. She is often restricted to keep up to the image of her in laws. She is young, dynamic and holds a great lifestyle. She does not like getting stuck at home without a life of her own. She takes a break from her marital life, which has blocked her freedom completely. She wants to live her life happily and joins the Queens club. She gets a way to explore her life's opportunities.
Cast:
Bhavna Pani as Maya Bhiyani
Patrali Chattopadhyay as Aakansha Bannerji Jha
Shaily Priya Pandey as Jhanvi Seth
Kenisha Bhardwaj as Tanya Tandon
Jia Shankar as Shreya Dixit Rathore
Story So Far: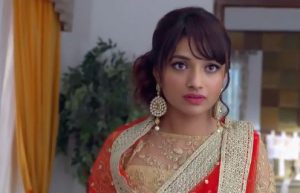 Jhanvi goes for shopping. She gets busy hosting the queens party with an idea of Baywatch style. Jhanvi describes her life's funda, while Maya is introduced. All the queens describe their life's fundamentals. They all are excited to meet and party at night. Shreya is surrounded by the bodyguards and can't even enjoy a panipuri at the roadside stall. Maya tells Tanya about the Baywatch theme party and asks her to wear a bikini. Aakansha teaches a lesson to the bikers and then lands in the club. Shreya is the new entrant in the club.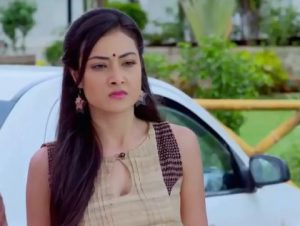 Shreya and Aakansha meet and recall their last meeting. Maya asks Shreya to do a pole dance to join the club. Shreya dances wearing a saree and then shows her bikini avatar, winning the entry in the Queens club. Tanya refuses to wear the bikini. Rest of the women wear bikinis, drink wine, swim in the pool and click selfies. Maya makes Tanya drink some wine. They all come up with an idea to play an x-ray game. They all pick a chit and speak truth regarding the thing written in the chit. Shreya gets a chit with wedding night written. They all tease her asking about her Suhaagraat.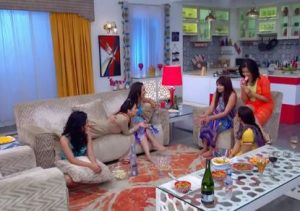 Shreya tells them about nothing happening that night. Aakansha asks Jhanvi to what extent can she go to get raise in job. Jhanvi answers that she believes in smart moves. Tanya is asked about her husband siding with her or his mother. Tanya believes her husband loves his mother more. Aakansha tells her answer how she does not like dictatorship over her husband. The girls have a fun time gossiping and talking. Tanya gets drunk. She wears the bikini and goes to enjoy swimming. She gets drowning. They rescue Tanya and pump her stomach to get her to senses. The women see a camera fixed and panic thinking someone is watching them. Jhanvi tells them that cameras are just for their security.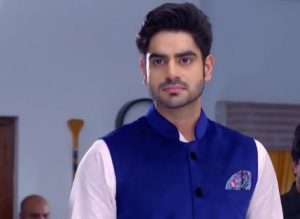 Shreya's husband Adhiraj Rathore comes there. While everyone hide, he sees Shreya's pole dance playing on tv. Adhiraj apologizes to them for coming without informing. Shreya thanks them for the wonderful party and leaves with her husband. Shreya and Adhiraj have a talk on the way, He asks Shreya not to go anywhere alone as she belongs to a political family now. Shreya tells him about the club and queens. Shreya gets upset to not have a properly romantic relation with her husband. Aakansha talks to her husband Chaitanya. Jhanvi finds Aakansha lucky that her husband manages their son so well.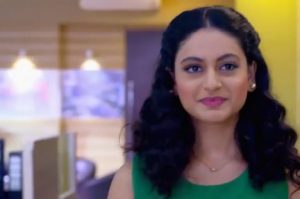 Jhanvi's goal is to become CEO of the company. She does not want to fall in love. Maya and her businessman husband Avinash's lifestyle is shown. Avinash works even on Sundays. Maya does not get much time with him. Tanya and her husband have a romantic moment. He checks her party pictures and compliments her. Aakansha calls up a social activist. Chaitanya tells her that he is going to meet a publisher today. Aakansha checks his writings. She shouts on him for publishing an adult novel which projects a woman in a bad manner.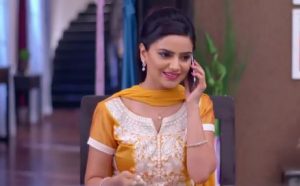 Tanya's mother in law taunts her for being so kiddish and not bearing a child even after seven years of marriage. Tanya gets sad and gets consoled by her husband. Jhanvi gets angry when her mother informs her that a guy is coming to see her for marriage. Tanya meets Maya at the salon and tells about her mother in law taunting her. Aakansha stays busy in her social work. Tanya invites Maya in the baby shower function. Maya gets upset when Avinash refuses to attend the function with her.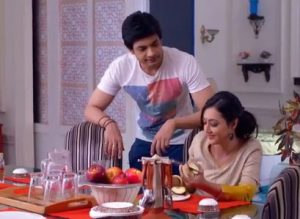 Aakansha advises Chaitanya not to write adult novels and try using his real talent. She supports him in his attempts to earn and asks him not to take any stress, as whatever she earns is enough for them. Avinash is leaving for London. His parents came to spend time with Avinash. They get sad seeing him leaving. Avinash's mother asks Maya to do something as the relations have to be maintained. Jhanvi celebrates the office peon's birthday. She gets serious about her work and does not accept any mistakes in the project. Maya takes her mother in law to her salon.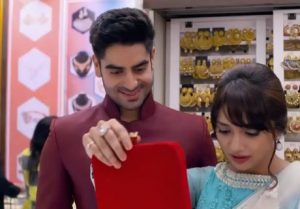 Shreya and Adhiraj go for jewelry showroom opening. Adhiraj buys costly diamonds for Shreya. Shreya calls up Maya and shares her excitement. Maya tells about Tanya's baby shower function. Tanya makes the dishes for the function. Aakansha plans a sting operation on a factory which employs children. Maya takes care of her inlaws. The women discuss what to gift Tanya. They decide a baby gift hamper.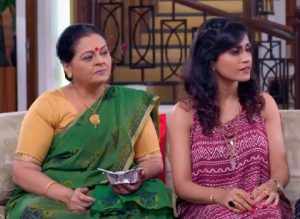 Maya gets a VLCC franchise letter and knows its Avinash's hard work behind this opportunity. She messages Avinash to thank him. Maya informs her friends about the franchise. Everyone come in Tanya's baby shower function. Tanya serves the drinks and the starters made using garlic and onions. Tanya's mother in law gets angry knowing this, as her friends kept a special fast and shouldn't eat garlic and onion.
Our Take: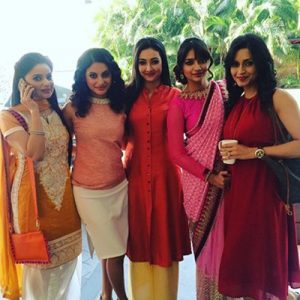 The show started on not so decent note. By the first episode, the track seemed like an open talk happening between women of metro cities. Even though, the dialogues and scenes were not too satisfyingly to be watched along elders. Nevertheless, the show has brought a bold take on womanhood, how the women celebrate the Me Time, surrounded by the company they choose to have, doing the things they love to do. The first episode just have the women laughing, dancing and drinking. The next episode brings their family side. The homely satisfaction of the characters is seen. The Me Time gets a back seat when it comes to their families. All the women are different and have own ideologies. They do not agree for a single thing, and yet respect each other's opinions.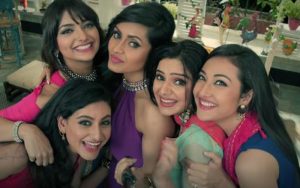 Some awkward moments are seen when the women explored their wishes and attempted to fulfill them. Actors are fairly good. Concept is not something new. Its commonly seen in movies or youth shows. Characters had to look more detailed and distinct. They are common characters like housewife, corporate worker and a social activist. And TV's earlier show Dilli Wali Thakur Gurls also had unique characters portrayed by the Thakur sisters. Romantic tracks, love songs, good pairings and heart breaks are not part of the concept here. The track in the first week seemed up and down. Dauntless for some time, and then back to tensed-upset characters.
Overall:
At the early time slot wherein normally family dramas rule on other channels, this show looks Hatke with bold version of new age bahus. One may watch the show for a change from regular over dramatic loud soaps. Drama quotient is not too high. Concept-wise, the characters try hard to touch the reality grounds to keep the uniqueness.
Our Rating:
2 out of 5
Feel free to post your reviews in comments below. All off-topic comments will be deleted.