Preetan FF : Truth Of Life Part 68
Ruchika gets in deep shock after knowing about her best friend's death.
Sahil : this are some letters she wanted me to give you as last wish don't worry I didn't read
Roo : thanks (takes from his hands)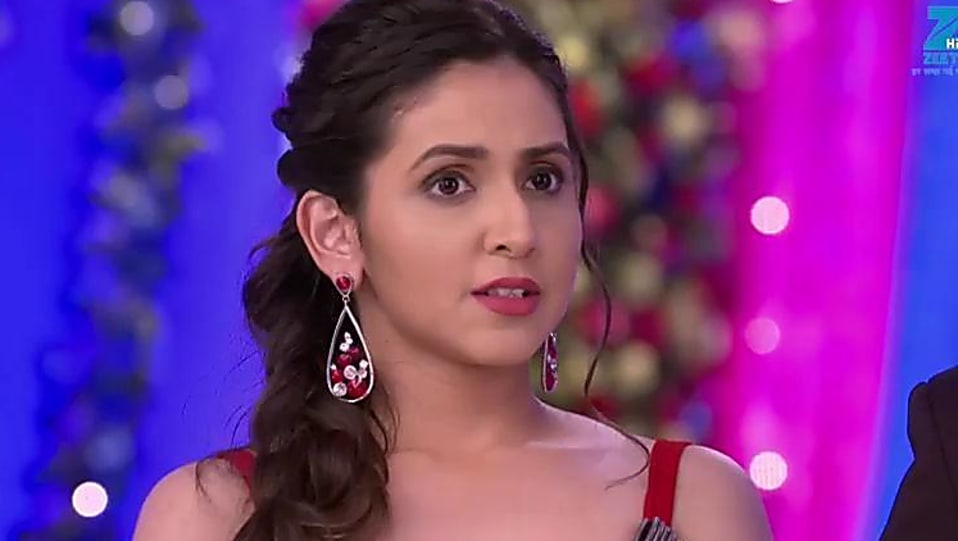 Sahil : so strange na she waited for us to meet and we met in such situation
Roo : how did this happen?
Sahil : you might remember that day when she called me to meet in Ooty and I had to travel from Pune but you still didn't knew till today
Roo : yea that day when you were supposed to come I had to leave for Mumbai in evening my dad was hospitalized
Sahil : due to weather my flights was cancelled and I came by bus, but I still told her not to drive in that condition you know how stubborn she is
Ruchika's heart start shivering hearing every words carefully
Sahil : on the way she met with an accident and till she was taken to hospital our Kaya gave her life (gets in tears)
Ruchika breakdown in his arms with heavy flood to tears. Sahil cries his heart out too that has been buried deep inside heart. Both comes out of their emotional zone.
Roo : thanks for this and mom wanted me to tell you we are leaving tomorrow for Rajasthan
and wedding is after two days, good night
Sahil sees her leaving in tears from the door.
Luthra house
Everybody gets ready for dinner. Roo comes home upset but tries hard to hide her pain
Kritika ; are you okay? whats wrong
Rishab : wow my dance champion you are everywhere today (hugs her)
Sameer : after all whose sister she is
Kritika : if she does good then yours and something wrong then mine how inconvenient logic you all have
Karan ; at least we have something not empty like yours I don't know how does that dhruv handle you
Kritika ; don't say anything about him okay he is not like you all
Karan ; woah look who's saying this? he is Preeta's friend not yours
Kritika ; do you have any memory loss in happiness of marriage, he is my would be husband
Karan : oh yea sorry I forgot
Rishab : are you both done? I am going from here I thought we are gonna celebrate Roo's success but no our sibling have no time from their fighting come (takes Roo)
Karan : bhai she is our sister too
Rishab : wow you remember that too great, can we eat now
Kritika quickly notices her sister's pain on the dining table
Mahesh : Roo, why do you look so tensed before on every prize your voice echoed
Roo : nothing dad I am just tired and not hungry good night (leaves)
Rakhi : what has got into her
Kritika : dont' worry mami I will talk to her she might be tired and tomorrow we have to leave for trip too
Ruchika runs to her room not able to control her emotions in front of everybody.
Flashback
Pune
Ruchika came over to Kaya's house during holidays
"Kaya you are not doing this right at least tell me something about your beau" Roo sits on kitchen counter top
Kaya : no way he is coming soon then you will see by yourself and then appreciate my choice
Roo ; okay fine
Kaya : you better change yourself tomorrow you will also get married then what
Roo : you know this love thing is not my part I will stay single like my Karan bhai freedom
Kaya : I tell you what, god will send love in those type of people who make fun of this feelings, that day you and your Karan bhai will remember my words (makes food)
Roo : oh please that day will never come I bet on that trust me
Kaya : really trust on you for this, I know god will give you wisdom one day and my prayer would be he should also send somebody like my beau
Roo : now you stop this praising my voice is scratching from last 6 months
Kaya : patience sweetheart, now try this fritters and tell me how is it
Roo (smells the aroma) : wow you know you are very addictive influence in my life for everything I love you so much (hugs her)
Kaya : love you too my sweet pie
Roo : what a weather and now the taste will be double delicious
Kaya : come lets eat
Flashback ends
Ruchika look at the letters written by her best friend before dying.
"Dear Roo you know there are two important people in my life you and my Sahil. We both grew up with lot of difficulties after our parents left us in this cruel world. When Sahil proposed me I could not say no at that time and did not regret my decision. But as they say love is not enough for any relationship. Inspite of our happy go lucky life I could not give Sahil the love he was craving for. He needs a good friend and family love that fate snatched away. Roo I don't have much time left to live life and thats why I called Sahil to meet you. I had no courage to tell him about my disease and cannot trust anybody other than you. Today I am going to ask something very precious for my Sahil maybe you might not agree. He is very delicate when it comes to relationships and lost everybody close to him. Now he won't be able to take this grief and only you are the one I trust the most who can take care of him. After me please take care of him, I know this will be very hard for both of you but believe me he is the most decent and golden hearted guy you will ever have in life. I know you don't believe in all this love and marriage stuff but my only wish from god will be to show how beautiful feeling this is which I could not live in this life. Please fulfill my last wish accept Sahil, I know just how your family made me own they will give all the love to him, fate took away years ago. People often success easily but some like my Sahil are not destined to share those with their loved ones. Only you can bring colors in his life and give a good family. You might think I am being selfish for asking wrong thing but I know you will not put me down. Forgive me if you can. 
Your best friend Kaya
Ruchika's tear fall on the letter getting in dilemma. She and Sahil have sleepless night with another change in their relationship
Kitni Baatein Yaad Aati Hain
Tasverein Si Ban Jaati Hain
Main Kaise Inhein Bhooloon, Dil Ko Kya Samjhaon
Kitni Baatein Kahane Ki Hain
Hothon Par Jo Sahmi Si Hain
Ek Roz Inhein Sun Lo, Kyun Aise Gumsum Ho
Kyun Poori Ho Na Payee Daastan
Kaise Aayee Hain Aisi Dooriyaan
Sahil looks at Roo and Kaya's picture together in one frame. His heart and mind have fight between love and friendship.
Donon Ke Dilon Mein Chhupa Hai Jo Ek Anjana Sa Gham
Kya Ho Payega Wo Kam, Koi Kya Kahe
Donon Ne Kabhi Zindagi Ki Ik Mod Pe Thi Jo Paayee
Hai Kaisi Wo Tanhai, Koi Kya Kahe
Kitna Veeran Hai Ye Sama
Saanson Mein Jaise Ghulta Hai Dhuan
Kaise Aayee Hain Aisi Dooriyan
Kitni Baatein Yaad Aati Hain
Tasverein Si Ban Jaati Hain
Main Kaise Inhein Bhooloon
"Sahil what happened" Roshni comes to his room later at night
Sahil : nothing mom how strange is destiny sometimes when Kaya was alive I could meet Roo and now she is not with us when things have changed
Roshni : tell me something honestly don't you love Ruchika, you never felt anything
"I never saw from that side, she is very nice but maybe because of my love for Kaya I could not bring girl in life
Roshni : thats where you have to change your thinking dear, you cannot spend life on somebody's memory
Sahil : after all this I know even she might not be able to have same feelings
Roshni ; love in not for sale that you can change every minute, she might feel guilty too for loving her best friend's beloved
Sahil : everybody is going to Rajasthan tomorrow for few days I hope she feels better
Roshni : you should go there right now she is miserable, it is happy moment for her family but she won't be able to enjoy you know why because she cares for you (leaves room)
Her every words strike Sahil's mind and decides to go on trip of help Ruchika get over the grief of Kaya's death and broken heart.
Next day everybody starts heading towards Rajasthan in their car.
Luthra house
Karan : Sammy hurry up how much time will you take come on
Sameer : you don't say anything you are the one who takes longer than girls to get ready
Rishab ignores their bantering
Karan : just wait till you get married then I will settle all your scores through my tall fan
Sameer : aha and I will instigate Preeta di so she will make you dance on her tunes
"Really? you will make her do that" Karan beats him funnily
Rishab : stop it both of you we are getting late and you are not concerned about anything
Mahesh : leave it dear they won't mend their ways even now when their marriage is happening
Sameer : why should we? this is our last few moments before going into prison right Karan bhai (asks him)
Karan : Sammy don't fly so high did you forget
The girls hear them from back with crossing arms
Sameer : bhai again because of you
Karan : really can't you keep your mouth shut for few minutes
Tanya ; no no keep saying we also hear how much you appreciate us
Shrishti : I think we should make yesterday's joke true what do you say di
Preeta makes weird face and put her luggage in the car
Karan : baby doll where are you putting your bag in her car
Tanya : hello empty brain, that means she is going in my car in fact we girls and you boys will go separately okay
Karan ; no way bhai please tell her
Tanya ; this time your pleading won't work so better luck next time (takes her bag)
The boys except Sahil and girls head to their different car while Mahesh takes all elder with him.
Everybody reaches Rajasthan and stay in very old palace.
Karan : amazing this will be so much fun
Preeta : palace seems to be very old isn't it
Karan : thank you baby doll we didn't even knew about that
Tanya : wow beautiful my long life dream of visiting old King's palace
Rishab : is there anything you never wished
Karan : bhai who are you asking this girl is born in her dream fantasy
Tanya : oh hello look who is talking the one who is born to live in his own fantasy world
Preeta looks at the place strangely thinking about something.
Shrishti : didi what happened? come on lets go inside
Preeta : yea
The families gets overwhelmed with the place.
Mahesh ; wow girls you made me so proud this is best place for romance
Rakhi : have some shame your children are getting married
Shrishti : aunty there is no age for romance right uncle
Mahesh : wrong because you cannot call me uncle now
Shrishti : what?
Mahesh : you are becoming our daughter so call me papa
Shrishti : okay papa
"Chachu don't pamper her too much I am your son and she is stranger" Sameer gets in jealousy tone
Shrishti : aha did you see how he is getting jealous from now
Sameer : I am no jealous and that too from your please
Karan goes into Preeta's hiding from everybody
Preeta : what are you doing?
"Baby doll finally the time have come, I can't wait anymore" Karan hugs her from bag
Preeta : Mr Luthra control yourself, you know everybody is here right now
Karan ; so what? its only matter of two more days and then you and me in same room
Preeta : okay now listen to me I want a good wedding gift on our night
Karan : you are getting world's hottest guy what else do you need
Preeta : I know that but its ritual you have to give me something
Karan : okay I will think about it (about to kiss her but is interrupted)
"Preeta I was saying" Tanya barges in without knocking
Both separates little bit
Tanya : I am sorry I didn't see anything
Karan : you should be I mean so mannerless can't you knock while coming inside
Tanya : excuse me who are you to tell me that and I apologized to my sister not you
Karan ; then you better say sorry
Preeta tries to stop them but in vain
Tanya : today I will show you wait (runs after him in whole palace)
Karan hides behind the pillar but runs when Rishab calls him
Tanya : where are you coward come out?
A ball hits on her head hardly from air
Tanya ; oouch (sees the ball) this Karan here also brought his stupid cricket ball idiot
Somebody invisible looks at her from back.
"Di this place is so beautiful, I think we should stay here for few days after marriage what do you say' Shrishti asks Preeta
Preeta : thats good idea but we have to ask our families first
Shrishti : come on di, I don't have trust on this guys for honeymoon but at least have some peace here
Ruchika sorts her belongings in closet seeing the picture of Kaya with her.
Kritika : Roo what are you doing here? everybody is waiting downstairs come one
Roo : you go I will be there soon
Kritika : wait a minute, sit here first and tell me whats going on
Roo : nothing didi just like that
"My always cheering bird suddenly became so quiet there might be some reason" Kritika asks her calmly
Roo : didi you remember Kaya? my roommate who came to our house before
Kritika ; oh yea that one of course how would I forget her but she has not come for a while
Roo : and won't come either
Kritika : but why?
Roo : she is no more and do you know who was her boyfriend Sahil
Kritika is taken aback with her words and more shocked when Roo tells about the letter
Kritika ; I don't believe this, Kaya is no more and she wanted you to marry Sahil
Roo : even I was shocked didi, I don't know what to do (gets in tears) one side is my friend's loyalty and other is my love who will never accept me
Kritika : but whatever happened was destiny that day you both didn't meet it was fate
Roo : I want to win Sahil's heart but will that not be deceiving my friend too and he will never forget Kaya
Kritika : look here some relations take their own time to form and see one day even Sahil will realize that life does not go with a gone person's memory, see Tanya also lost her parents but moved on from life
Roo : but she have Rishab bhai's love, Karan and Sameer bhai's friendship, Sarla aunty's affection, Sahil got nothing in life except loneliness
Kritika : my heart says he will come back, your love and faith will bring him here
Dhruv, Sameer and Karan chill out in Rishab's room in evening.
Karan : I don't know when will this marriage get over  this is so tiring
Dhruv : seriously thank god I didn't have any sort of sangeet and everything
Sameer : but we both participated in everything so thats all
Karan : you both stop taunting us okay
Shrishti and Preeta keeps calling Karan and Sameer at night to talk
Dhruv ; yaar both of you go outside and talk with your chatter box (says in sleep)
Rishab : I know even here there is no peace (pushes Karan on other side)
Preeta tells Tanya to convince Rishab for staying in palace after marriage for few days.
Tanya : right now? look at time let me sleep (puts pillow on her face)
Preeta : look who is saying this, the one who stays up like owl in night
Tanya stays in half sleep while talking to the girls who tell her to sneak in Rishab's room.
Preeta : go (pushes Tanya outside)
Tanya unaware starts sleep walking in Rishab's room. Not known to her, Karan, Dhruv, Sameer and Rishab sleep together in the same room. They all gets congested between two beds. Preeta and Shrishti follows her to avoid any sort of chaos. She enters the room in sleep and falls on Karan's leg
"Who is it" Karan shouts waking up
Tanya hides under the bed
Rishab : what is wrong with you? shouting in sleep (rubs his eyes)
Karan ; there was somebody in room
Sameer : you must have dreamt something please go to sleep