Preeran SS ; Realization Part 14
New characters
Suraj Bharadwaj : Smart and intelligent businessman who is very obedient son. Loves his fiancé Elina very much and his younger brother Kabir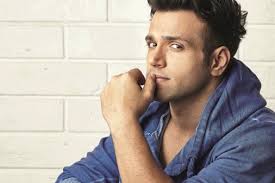 Elina Sharma : Straightforward and modern girl who runs NGO for women's justice. She does not tolerate any sort of nonsense and violence against female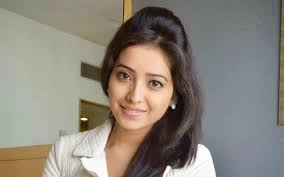 Kabir Bharadwaj : Young and charming guy living his life freely. Loves his brother more than anything. Considers Elina as his idol and guide as she saves him from his brother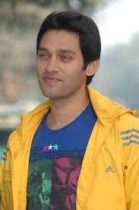 Omisha Malhothra : Younger sister of Prithvi who is unknown to Luthras and Arora. She is wicked and ruthless on professional and personal sides. Achieves her desire by hook or crook without thinking about consequences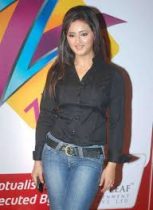 Arjun Sinha ; Hailing from very upper background who uses shortcuts to find ways. He is often shunned by his parents due to his bad behavior with others. Starts working for Prithvi to ruin Luthras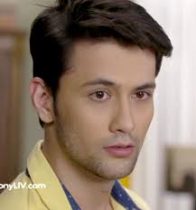 After movie Karan and Preeta stops the car on road to have ice cream
Karan : which flavor you want?
"Mango, chocolate, raspberry" she keeps chanting name
Karan : wait wait, give some break I am not ice-cream vendor
Preeta : sorry mango (holds her ears)
Karan gets ice cream for both of them sitting on car together
Preeta : what a weather, I miss Nasik that house, every moment
Karan : and your dad?
Preeta gets emotional hearing about her dad after long time
Karan : what happened
"You know after long time I heard about dad he meant everything to us, he left us when we needed him most" Preeta sheds tears
Karan (holds her shoulder) : he is still with you  look up to those stars
Preeta : thank you for being my best friend, I cannot imagine my life without you, after so many days I feel like fresh air
Karan : but you have to give me a promise
Preeta : just ask me once
"You will always trust me no matter what happens don't let anything shake your faith in me promise" Karan holds her hand
Preeta : I promise I will trust you more than anything (hugs him)
Karan : baby doll I was thinking lets go somewhere for a trip this whole drama made me stressed out
Preeta : I wish I could say we can to Nasik but now we have nothing there
Arora house 
Piyali : with so much effort mom sent me and Anu to cape town with nanu but after few months news came about her conviction, only in some moments we became orphans mom could not tolerate all humiliation, trust me she have not killed your uncle purposely
Rishab remains speechless with her story
Piyali : for whole world I am very strong girl but inside I am a weak and broken person who have no desires left, only a responsibility that I have to fulfill (says in broken voice)
Rishab wipes her tears gently making her quite emotional
"I have cried a lot but first time somebody have wiped my tears" Piyali hugs him tearfully
Rishab gets hesitant to reciprocate seeing her breakdown. She is not willing to leave his safe arms soon.
Rishab : Its okay (holds her tightly)
Karan sees Rishab's car outside Arora house
Preeta : what happened?
Karan : thats bhai's car, what is he doing here? aunty is not here right
Preeta : yea even Shrishti is not there
Karan : maybe he came to meet Piyali, tomorrow she is leaving, you know I really feel both are compatible see in early age they got responsibility
Preeta : but this relation is not possible
Karan : why not just because she does no have family or money
Preeta: lets be reasonable, first of all your Kareena bua okay she accepted us but no way she will ever accept Piyali let alone bride of Rishab she won't even forgive them
Karan : whatever happened was not her fault, maybe her mom might have done it
Preeta : I am not with Kareena aunty on this, doctors are responsible but not to this extent
Karan ; more than you I am concerned about bua I mean come on she is like my parent
Rishab comes out seeing them together
Preeta : hello Rishabji
Rishab ; what are you doing here?
Karan : I can ask same question to you
Rishab : don't be smart with me, I am your brother okay
Karan : no no you are not my brother but my step mom (laughs but stops seeing Preeta)
Preeta : are you done now?
Sameer Shrishti come there at the same time
Preeta : welcome only you two were missing, where are you coming from
Karan ; where do you think? see their faces its glowing
Rishab : if you are done can we move back to home mom is waiting
Sameer : yes bhai lets go
Shrishti waves him from door smilingly
Preeta : he left now you also come, tell me something why is your face glowing
Anu (wakes up) : ask why not? romantic weather, beach, music right
Shrishti : di explain her to keep tongue control
Anu : when my own sister has not been able to do that in years poor Preeta di how will she
Shrishti : but I know exactly how to do that (finds her stick)
Anu : help me please (feigns innocence) you cannot do this torture on small kid
Shrishti : oh thank god you reminded me but you know problem is you are not a kid but a demon in form of human
Piyali : whats going on
"Nothing this was bound to happen when two nut cases meet with each other" Preeta taunts
Piyali : yea right, come lets go inside
"I will miss you both tomorrow " Preeta tells her while packing bags
Piyali : if someday you all come to Cape town meet me
Preeta : for sure, because Karan promised me he will take to international flight when he get selected for his match
Piyali : do you love him?
Preeta is frizzed with her question when she is herself not aware of those feelings.
Piyali : sorry if I asked wrong question
"Thats okay I never really thought about that and you probably know Karan is not from those people who believe in commitment" sits next to her
Piyali : I know but there is a time in life when even stone hearted person's conscience change for good
Preeta : you know him for a while did you never felt same way
Piyali ; only if I had time to think about those things in life
Next day the group heads to airport to drop Piyali and Anu
Rishab ; here is your boarding pass, and thank you again
Piyali : most welcome
Karan : hey champ don't forget us and I will miss you (gives her gift)
Anu : thank you Karan Sir (hugs him) I will take this precious moment with me
Rishab (bends down to talk with Anu) : one more thing don't ever lose this side of yours
Anu hugs him emotionally
Rishab :take care of yourself and your sister
Anu : I always prayed to god if I had brother then my sister never had to see this day today finally he listened to me
Rishab : and this brother will always be with you (kisses her forehead)
Preeta : hey my little cutie, you won't forget this sister right
Anu : never in dreams
Piyali : we should start going, its time to check in
Everybody waves them. Piyali and Anu boards the flight
Akshay calls Kritika to meet outside for a date which she agrees hesitantly.
Akshay : come sit
Kritika : thank you, why suddenly is everything okay
Akshay : why? you don't like company of your fiancee
Kritika : its not like that you are getting me wrong I was just asking
Akshay : anyway lets order something
The couple share moment with each other.
At somebody's house 
A girl enters the house with glasses and wearing leather jacket. She hugs Prithvi happily
Prithvi : finally you are here, thanks for coming, best sister of mine
Omisha ; anything for you brother, now just tell me whats the plan
Prithvi : I want to settle scores with those Luthras and Aroras
Omisha ; now I am here just wait and watch if I don't bring them down in your feet
Prithvi : but I have condition, nothing should happen to my Preeta, you do whatever you want but I want that girl
Omisha : relax bhai (gets glass of wine), first I will win their confidence and trust, I won't repeat the mistake you did, nobody will doubt me either
Both cheers with champagne