PRANBIR FF (TIME TO GET THINGS RIGHT) PART 43
I am really really sorry… I kept you people wait for two weeks… I am so sorry… I was busy with my academics… so.. you know…
Anyways, I have published the first part of a TS in am writing- PRACHI'S OUTBURST…
Please do read it and support me the same way you do now…
Done with the talks… so now let's start…
:::::::::::::::::
"Shahana…" The call echoed in her ears…
The sounds of horns… People walking… Everything flashes through her mind…
The nurse notices vigorous variation of the pulse..
The nurse rushes to call the doctor…
Disha and Saritha ji who were sitting on the seats, gets tensed seeing the doctor rush to the ICU…
Disha stood up from her place and walked towards the door… Through the door, she looked at Shahana…
"Lord… Save that child…" she prayed…
Shahana was clutching the sheet and breathing heavily…
"Shahana…" The call… People walking… A phone call.. sounds of horns… Everything flashes again…
Suddenly, a big vehicle comes and hits her…
Shahana opens her eyes….
**********
Mithra gets down from the bus…
The bus leaves…
There was an idol of Lord Ganesha infront of her…
Mithra: Bappa… I know that I must have not done like this… I know Nanna will be mad… Amma will be worried… Paatti will not be able to be calm without seeing me… But… You know na… I had no other way… You know everything na… My plans and all… Please support me like you always used to…
*******
The Mehras reaches the SHUKLA MANSION…
"Finally…" Rhea said, standing in front of the Mansion…
Abhi shows his ID card and the security opens the gate for him…
Shukla Mansion looked magnificent, indeed… It was bigger than the Mehra Mansion…
They were welcomed by Mallika Shukla and daadi…
Shekhar hugged Abhi.
Shekhar: How are you man? How do you manage to look so young?
Abhi: That's a secret…
Saying this, he winks at Pragya…
Abhi: Meet my wife Pragya, my daughters Prachi and Rhea, Ranbir… Vikram's son… And Pranav, Uday's son..
Shekhar: Hello dear ones…
Prachi touches Shekar, Mallika and daadi's feet and get their blessings…
They smile at Prachi…
Mallika(in mind): Kitne sanskaari he yeh..
Rhea(in mind): Why does she have to show her traditional values wherever we go?
Abhi: where are your son?
Shekhar: Sudhev is in US, Shankar is out for his works in a tribal area… Siddharth is in the office..
Abhi: Three of them are away??
Shekhar: Siddharth will be home tonight… The other two will arrive by tomorrow…
Abhi: oh…
Mallika (calls out a servant): Anita… Show them their rooms…
Anita: Ji madam…
Anita guides the Mehras..
::::::::::
Mithra reaches her friend's house.. her friend opens the door and hugs her…
Arpana: Mithra… How are you? Everything is okay right?
Mithra: Hmm… Till now, everything is okay… Did Amma call you?
Arpana: No.. Why did you have to run away? You know they will be tensed…
Mithra: I know… But, I have no other option…
Arpana: Pray to Lord…
Mithra: he is my only hope…
::::::::::::
Disha: How is she doctor?
Doctor: She is a brave girl… She is recovering really fast… Nothing to worry at all… She just needs rest now, she is physically weak…
Disha and Sarithaji sighs in relief…
Disha: Can I take her home?
Doctor: what? She needs rest… Medical help is needed…
Disha: I can arrange everything…
Doctor doesn't speak anything..
Disha: Dr. Harshad Chopra is our family doctor… He will take care…
Doctor: As you wish…
Disha and Sarithaji cones out from the doctor's room…
Sarita aunty: So… You will ask the doctor to make arrangements in our house?
Disha: No Sarithaji, I am taking her with me, to my home…
Sarita aunty gets shocked…
Sarithaji: What? Why?
Disha: Saritha ji, don't worry, I will take care.
Prachi tries to call Shahana..
Prachi: her phone is switched off? Nothing of that sort happened till now…
She calls again… And again she finds it switched off…
Prachi calls Saritha aunty…
Sarita aunty worries seeing Prachi's call…
Sarithaji: What should I do?
Disha: attend the call…
Sarita aunty attends the call..
Sarithaji: Haa Prachi beta… Did you reach there? Ate you fine?
Prachi: Haa… We are fine… What about you? Where is Shahana? When I tried calling her, it was switched off…
Sarithaji gets tensed…
Sarithaji: Shahana… Voh…
Disha signs Sarithaji not to say this…
Sarithaji: Shahana…
Disha signs to tell that she slept…
Prachi: Hello… Saritha aunty… Everything is fine right??
Sarita aunty: Haa… Haa… Shahana ate the food and slept…
Prachi: oh… You ate your medicines right?
Sarita aunty: haa beta…
Prachi: Aapka khyaal rakhna…
"Hmmm"
The call gets disconnected…
Disha: till they come back, they should not know about this… Sarithaji, do something, you come with us… I don't want to hear anything… I am taking Shahana with me and you are accompanying us… That's it…
Sarita aunty had no other option but agree…
Disha: Parthiv, (driver) drop Sarithaji home…
Disha: Sarithaji, pack your and Shahana's necessary things…
Sarita aunty nods…
Sarita aunty (in mind): hey bhagwaan… Raksha karna sabka…
*****
The day ended… Nobody knew that a big truth was about to uncover for atleast some of them…
*****
For the unversed, there were some characters that you had introduced in PART 35… For those who might have forgotten it, here you go again..
NEW ENTRIES
SHEKHAR SHUKLA
Owner of Shukla enterprises. Abhi's friend and business partner. Mallika's husband. Sudhev, Shankar and Siddharth's father.
MALLIKA SHUKLA
Shekhar's wife. Sudhev, Shankar and Siddharth's mother.
SUDHEV SHUKLA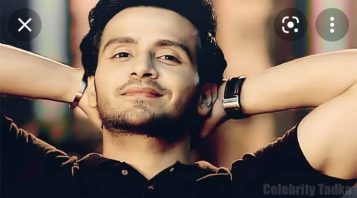 Shekhar and Mallika's eldest son. Shankar and Siddharth's elder brother. Chairman of Shukla enterprises.
SHANKAR SHUKLA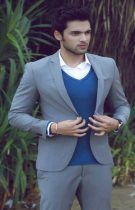 Shekhar and Mallika's second son. Sudhev's younger brother, Siddharth's elder brother. He is in charge of the fashion branch of Shukla enterprises.
SIDDHARTH SHUKLA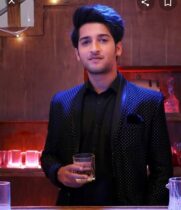 (He was my favourite character from #IshqParZorNahin… He was just awesome 😘😘😘)
Shekhar and Mallika's youngest son. Sudhev and Shankar's younger brother. A cool, fun loving guy. An MBA graduate.
DAADI
Like many "daadis" in KKB, I am not naming her. Shekhar's mother. Mallika's mother-in-law. Sudhev, Shankar and Siddharth's grandmother.
MISHTI KHOLI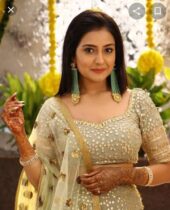 (Ohh… I like her so much)
Pallavi and Vikram's daughter. Ranbir's sister.