POW – Bandi Yuddh Ke Review: Realistic performances, intriguing concept.. A MUST watch
Star Plus' new thriller P.O.W.- Bandi Yuddh Ke brings a political drama around the two soldiers, Naib Subedar Sartaj Singh and Squadron Leader Imaan Khan. They have gone missing after the 1999 Kargil War. 17 years later, they both manage to escape the war prisons and return to Indian border. They are regarded heroes by the nation. Their return to families brings a lots of emotional swings.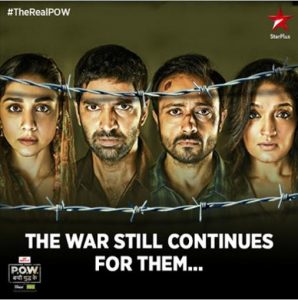 Sartaj's wife Harleen holds her emotions on seeing Sartaj back. Harleen has been doing Sartaj's role at home and fulfilling all the responsibilities of an eldest son. Harleen got educated and manages business too. Imaan's wife Nazneen is seen staying as an independent single mother, who is embarking on a new relationship with Imaan's brother Salim. Nazneen and Salim did not expect Imaan's return after 17 years. Nazneen gets torn between Imaan and Salim, when Imaan returns. Harleen and Nazneen's lives are going to transform by their husband's homecoming. The story turns gripping when a government agent Vikram Singh suspects Imaan and Sartaj to be hiding a dark secret and gets after exploring it.
Main Characters:
Imaan Khan: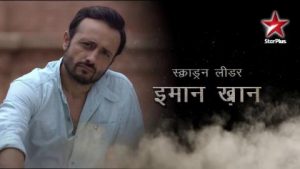 Imaan has been a joyful person who would never lose hope. Imaan is strong willed, sharp, witty and a romantic at heart. Imaan has been bearing tortures in the war prison for 17 years. Imaan did not break down and has emerged victorious. Imaan met Sartaj in the prison and made a friendship of lifetime. Imaan manages to escape from the prison and come back to his home country. Imaan departed with family during the Kargil war, and returned after 17 long years. Imaan is determined to cross all the bridges towards his family, and re-bond with his mother, brother, wife and children. Imaan is hiding a secret, which can shake up his family yet another time.
Sartaj Singh: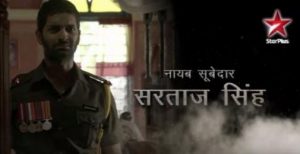 Sartaj Singh is a responsible, hardworking and honest soldier. Sartaj had to leave his wife Harleen soon after the marriage. Sartaj went for the Kargil War and got caught up by the neighboring country. Sartaj has gone through many tortures. Even though, he showed bravery and determination in executing the escape plan along with Imaan. Sartaj has turned more fragile after the traumatizing third degree tortures. Sartaj does not want to hurt Harleen and is fighting with his own self in his journey to restart his life. Sartaj is afraid of someone knowing the secret he is hiding.
Nazneen Khan: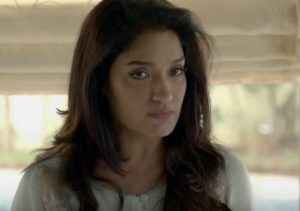 Nazneen is a smart, independent, confident single mother, who has been taking care of her children since Imaan went missing in action 17 years before. Nazneen's bond with her Imaan's brother Salim gives her the encouragement in life. Nazneen was moving on in her life with Salim on her children Shaira and Ayaan's insistence. Just then, Imaan came back in her life. Nazneen regards herself as a pendulum, which just hangs and can't reach either of the two corners. Nazneen holds a lots of emotions in heart and does not wish to hurt Imaan, who has come after bearing many years of tortures. On the other hand, Nazneen realizes her true happiness lies only with Salim.
Harleen Kaur: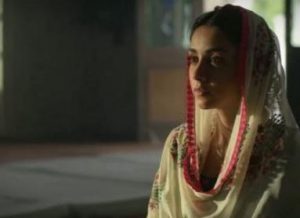 Harleen is Sartaj's wife, who lost him on the marriage day. She is strong minded, responsible, loving, caring and a fighter in life. Harleen's hope for Sartaj's return nearly ended. Harleen was in dilemma over her marital status, whether she is single, divorced or a widow. Harleen educated herself and managed the household chores and business, fulfilling all the responsibilities of Sartaj in his absence. Harleen has sense of awkwardness when bonding with Sartaj on his return. Harleen gets true happiness when her 17 years of loneliness ends in a moment. But, her real fight of life begins now, where she has to free Sartaj from the strong trauma.
Vikram Singh: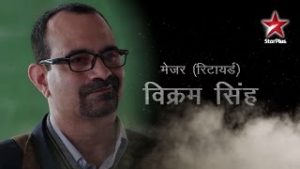 Vikram is intelligent, knowledgeable and practical man. He is a retired major and works as a professor in college. Vikram has done research on every P.O.W. of Kargil War. When Imaan and Sartaj return, Vikram interrogates them and gets suspicious about them. Vikram spots them talking in sign language. Vikram takes the task of revealing Imaan and Sartaj's mysterious secret. Vikram is a media icon who often represents the National Security Council. Vikram does not value emotions and families. Vikram just values truth and can go to any extent to bring it out.
Cast:
Purab Kohli as Naib Subedar Sartaaj Singh
Satyadeep Mishra as Squadron Leader Imaan Khan
Amrita Puri as Harleen Kaur
Sandhya Mridul as Nazneen Khan
Manish Chaudhary as Vikram Singh
Sujata Kumar as Imaan's mother
Suhaas Ahuja as Salim Khan
Ghazal Thakur as Shaira Khan
Krish Pathak as Ayaan Khan
Arun Bali as Harpal Singh
Ravinder Bakshi as Satpal Singh
Ragini Sharma as Veera
Story So Far: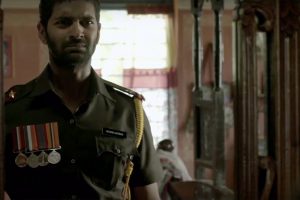 A base camp scene is shown, where the two men Imaan and Sartaj are spotted crossing down the border. They are assumed intruders initially, and then after thorough checkup, they are identified as the soldier gone missing in action after Kargil war 1999. Harleen is seen busy in her life, managing the home, celebrating happiness with family, inaugurating a new tractor. Harleen learnt to stop her sorrow from coming in her way.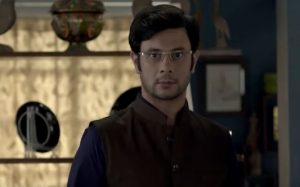 On the other hand, Imaan's daughter Shaira is seen in police station, caught for getting drunk in a late night party. She is a frequent visitor in police station. The man who comes to get her out is her uncle, Salim. He gets her home. Nazneen was worried at home and thanks Salim again. Shaira and Ayaan express their to wish to make Salim their dad. Nazneen and Salim have a talk about the past and future, wherein he suggests her to move on in present. Nazneen is hesitant to take their relationship ahead. Salim is a true support to her. They plan to meet up in Diwali party.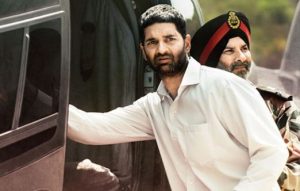 Imaan and Sartaj are taken to the national security council. The news of the war heroes begins to spread. Salim and Nazneen meet Salim's mom at the Diwali party. His mom gets disappointed knowing they both want to marry. Shaira and Ayaan support them. Salim and Nazneen give their consent. Just then, Salim gets the news about Imaan. Meanwhile, Harleen runs away from the thought of second marriage. She asks Sartaj's Bau ji to answer her marital status, what can she call herself, whether she is single, divorced or a widow. Harleen does not know the answer herself. Bau ji wants to get Harleen married in a good house and asks his other son to look for good alliances for Harleen. Harleen gets Sartaj's news.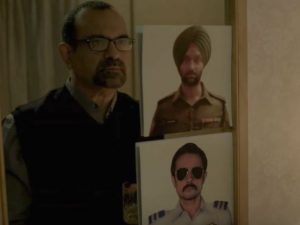 Vikram is seen teaching in a college. He is informed by officer Duggal about the two entrants at border Imaan Khan and Sartaj Singh. Vikram takes up the case. Imaan and Sartaj are taken in the chopper. Their families are called up to meet. The families get a big emotional shock by this good news. After a long wait, Nazneen and Harleen get to see their husbands. There is a mixed emotions moment when Imaan and Sartaj meet their families. Imaan passes his number to Sartaj and talks secretly. Vikram gets a doubt on the soldiers' return. He finds their return a well thought plan.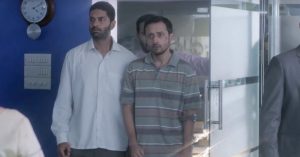 Media covers the news and try to interview Imaan and Sartaj. The flashes of cameras make them recall the prison tortures. Imaan and Sartaj head to their homes along with families. Vikam shares his suspicion with Duggal. Duggal asks Vikram not to play any game by doubting the prisoners of war. Imaan and Sartaj are seen battling with the tortures flashes. Their fear is seen in their behavior. Nazneen gets sympathetic towards Imaan. Shaira and Ayaan find hard to bond with their father. Salim still means the world to them.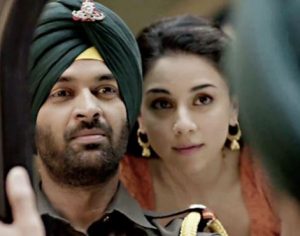 Bau ji asks Sartaj to re-begin his life with Harleen. It gets too tough for Sartaj to break the silence of 17 years. Vikram gives a positive statement in media about the war heroes. His doubt makes him restless. He goes through the official files regarding Imaan and Sartaj, and finds all the detailing correct. He calls them for a debriefing. Sartaj calls up Imaan and talks about some secret. Nazneen does not find Imaan anywhere at home. She then checks terrace and finds him. She fears to lose him again. Harleen breaks down seeing the wound marks on Sartaj's body.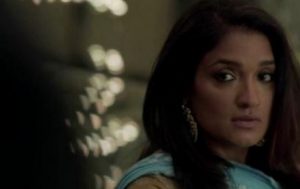 Imaan asks Nazneen to lessen the sympathy and try to make things normal for him. He realizes Nazneen is no less than a celeb, who has her own cookery show and media contacts. Imaan gets to see Salim's photos with Shaira and Ayaan. Vikram comes to meet Imaan and takes him for debriefing. Sartaj is picked from home for the debriefing, while Harleen follows him. During the debriefing, Imaan stays confident about every answer, while Vikram succeeds to confuse Sartaj by cross interrogation. Nazneen reaches there and demands the officers to leave Imaan.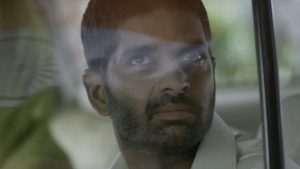 Vikram does not leave Imaan and Sartaj. Nazneen takes the media's help to protest against Vikram, who is torturing their husbands by the long hours interrogation. Imaan and Sartaj tell Vikram about their prisons stay. Vikram gets all the details, and finds some mismatch. Imaan demands a lawyer by his side and covers up Sartaj's answers. By the media pressure, Vikram releases Imaan and Sartaj. To calm the media, Duggal promises to keep an award ceremony to honor Imaan and Sartaj.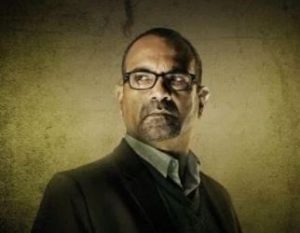 Vikram recalls Imaan and Sartaj's signing each other. He checks the video clip where Imaan and Sartaj are not talking, but conversing in Morse Code. Imaan and Sartaj receive the gallantry awards by the minister. Its a proud moment for their families. Vikram calls up Duggal and asks him to see Imaan and Sartaj on stage, communicating in Morse Code. Duggal observes them and believes Vikram. He asks Vikram to investigate the matter unofficially. Imaan and Sartaj return home. They celebrate their return with families, friends and colleagues.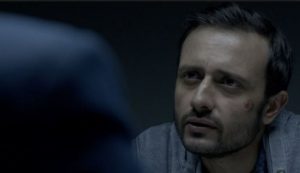 Shaira wants Salim and Nazneen to get together. Salim manages to stop Shaira. Nazneen and Harleen share a talk about their lives. They get glad seeing their husbands happy and living in true sense. Imaan asks Sartaj not to worry about Vikram. Imaan suggests Sartaj to life live as he wants. Nazneen sings a beautiful song, while Salim plays music. Imaan shares a story of the prison and requests Sartaj to sing. Everyone sing, dance and celebrate. Shaira gets keen to unite Salim and Nazneen.
Our Take: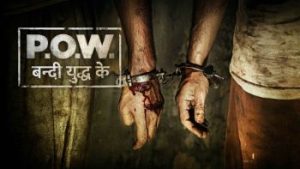 The show is a visual treat with a cinematic experience. Everything in the show is very realistic to watch. Be it the sick tortures scene in prisons, or the emotions put up by the talented actors. Everything is captivating and looks very much natural. The visuals of Punjab are eye catching and brings freshness. Purab and Satyadeep's acting in the torture scenes shown in flashbacks makes you feel their pain and trauma.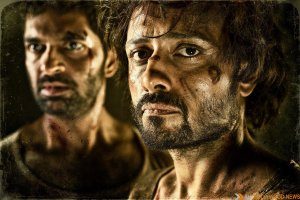 Purab is superb in his portrayal of a traumatized and vulnerable guy who has broken down and is in a fix on how to make his relations with family better. Purab's expressions speak his pain in battling with the hell of tortures. Similarly, Satyadeep fills life in his character of Imaan, who has just got more stronger by bearing so much of tortures and battling with worse trauma. Imaan's character represents how a man becomes more tough by battling the toughest situations in life. Imaan remains the cool husband and father after his return to family.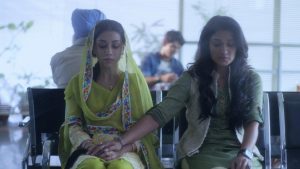 Talking about the female leads, Sandhya Mridul does not need any dialogue to express her character. Her expressions and eyes do all the work. Sandhya is superb as Nazneen Khan. Harleen's character is earthy and resembles years long of awkwardness in her marriage when her husband returns as a complete stranger after 17 years. Amrita Puri does a great job by making Harleen's look too real. It's actually Nazneen and Harleen's struggle beginning after 17 years.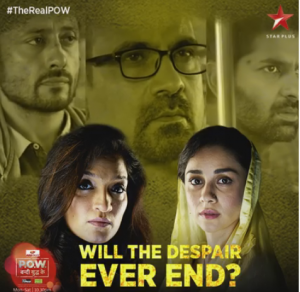 The question 'Who is the real POW?' gets answered. Apart from the leads, even the supporting cast shines out. Be if Imaan's or Sartaj's families, or agent Vikram played by Manish Chaudhary, all the actors make it a realistic cinema. Manish is really impressive as the 24 by 7 conscious minded officer who wants to end the suspense and bring out Imaan and Sartaj's secret. The debriefing sessions with Imaan and Sartaj held on high interest like a Hollywood thriller. The story is moving at right pace. No unnecessary look backs, or pondering over forward things, its just going on the perfect way to wrap the complete story in 126 episodes.
Overall: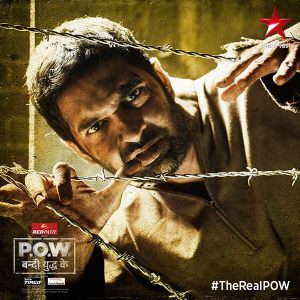 The show has gripping suspense with lots of mystery around the war heroes, story around their wives moving on in their lives which transformed over night. Apt dialogues, clear cut story line, great visuals, well defined strong characters of two distinct families, coupled with high-end thrill. The show has an intriguing thriller drama, which one can't skip after watching once.
P.O.W. – Bandi Yuddh Ke brings a never seen before concept of peeking into the lives of Prisoners of War and also their families. With great detailing, the show is amazing in balancing suspense, thrill, intelligence, emotions and family struggle. P.O.W is surely a commendable piece of work.
Our Rating:
5 out of 5
Feel free to post your reviews in comments below. All off-topic comments will be deleted.