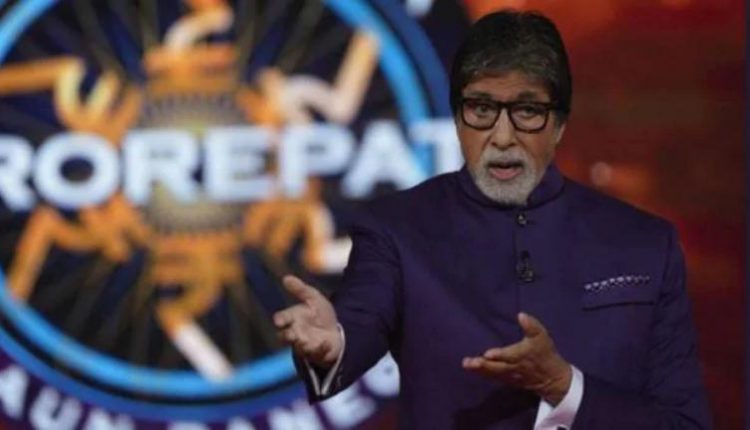 Sony TV's Kaun Banega Crorepati 11 has come under the wrath of the netizens once again. Twitter seems furious with the makers and we will tell you why. In one of the episodes, a question was asked which was disrespectful to one of the greatest rulers of India and this irked the netizens to a level that they took to Twitter and are trending #Boycott_KBC_SonyTv.
It happened so that the question which was put up to one of the contestants was: Which of the following was a rules in the times of Mughal Empror Aurengzeb: The options were: Maharana Pratap, Rana Sanga, Maharaja Ranjit SIngh and Shivaji.
The mistake was that the makers made sure they are giving respectful titles to every other ruler and they missed Chattrapati Shivaji. This became the reason of many people's fury and the Twitter is now bombarding with their anger.
Have a look:
@Dev_Fadnavis @AUThackeray We think you together should fight for this instead CM's chair.

Really disappointed with the way KBC referred Chatrapati Shivaji Maharaj by their first name. This moron bachhan who is Sr. actor should have identified the mistake. #Boycott_KBC_SonyTv pic.twitter.com/CXaIX08Lr5

— Shekhar More (@shekharmore894) November 8, 2019
All the great legends are templates for human behaviour. They survive as truth rarely does.
Big B asked a question about Mughal Emperor Aurangzeb to a contestant & mentioned Chhatrapati Shivaji Maharaj as Shivaji only. #Boycott_KBC_SonyTv #KBC #SonyTV pic.twitter.com/KLOCtoN6uL

— Shivani Sharma (@Shivani2297) November 8, 2019
#Boycott_KBC_SonyTv
The Father Of Indian Navy..The Great Leader ..and
The Hindu Dharm Rakshak …Our Pride…Our every
single hindu is safe because of The Great
Chatrapati Shivaji Maharaj..is called in single
word..how dissrespectful is that@SonyTV @SrBachchan

— darshan babre (@DarshanBabre) November 8, 2019
#Boycott_KBC_SonyTv @SrBachchan have you lost your minds, you dumb*ss people!!! Disrespecting Chatrapati Shivaji Maharaj and calling Samrat to mass murderer aurangzeb on this platform!!! SHAME… when you are going to learn that Mughals were only invaders & murderers pic.twitter.com/irqgkm4uXM

— vijaybamane (@vijaybamane8) November 8, 2019
KBC, your computer is still illiterate to refer Mughal as Samrat and Chhatrapati Shivaji Maharaj as 'Shivaji'. Pl get some made in India, it might help you definitely.. pic.twitter.com/sC5EiY23qI@SonyTV @SureshChavhanke

— Ajay Menkudale (@AsUrNotWish) November 8, 2019
#Boycott_KBC_SonyTv
This is disgraceful !!!
Chhatrapati Shivaji Maharaj is not only a emperor's name it is emotion , inspiration for millions of Indians ..
Sony TV and Sir bachchan must come forward and should be sorry for this ridiculous act …..@SrBachchan @SonyTV

— Sanam (@Sanam87189423) November 8, 2019
#Boycott_KBC_SonyTv
We want your apology @SrBachchan pic.twitter.com/BravZAXq0j

— Dr. Gyan Samundar (@Sagarcaasm) November 8, 2019
People now demand an apology from there makers and the host Amitabh Bachchan too.