PART 66 ANKAHEE ANSUNEE BATEEIN MERI DIL KI AABMDK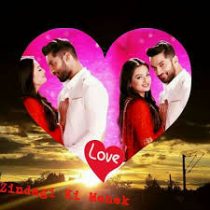 Dear Readers , I will not be posting my chapters here as I notice there are people copying from here and publishing nowhere all over the internet. Its so heartbreaking to see my work has been plagiarized and the so called author comment in tiny from tellyupdates.com. At least he or she could have asked for my permission like some other sites did. My years of hardwork, imagination and everything about mehrya magic has been stolen and I am upset about this. I have updated the chapters at wattpad,com.
Do follow me there and comment & vote me there. I know it tellyupdates.com the one given me the name as fan fiction writer but I have no choice to bid good bye here. It was the encouragement of the readers here who made me to write 2 fictions and your love and support means the world to me. I always love writing but it was only for my close friends read them but with my friend's encouragement I posted here in Oct 2017 and from then its been an awesome experience.
check wattpad my id is @Haseena2020. Apologies to those who looked forward for the update, you will still able to get updates there. Stay safe and follow all the social new norms and lets fight this Covid19 together