Pardes Mein Hai Mera Dil Review: Lacks originality, Drashti and Arjun's portrayals shine out
Star Plus' new show Pardes Mein Hai Mera Dil  brings a tale of two distinct individuals who have one thing in common, a golden heart. They meet by fate in a foreign land as per their destiny. Raghav and Naina are made for each other, but face many challenges before their union. They fall in love and go through many ups and downs in their relationships.


The show stars Arjun Bijlani and Drashti Dhami as the leads, along with Additi Gupta and Laksh Lalwani as the other leads. There are complicated love triangles along with the high family drama in Mehra Household. Raghav is an orphan who is given a proper life by Mehra family. Naina lands in Austria and meets Raghav Mehra. Their love story begins in Austria…
Main Characters:
Naina Batra: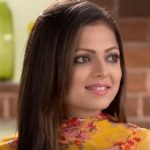 Naina is a responsible, loving, caring, selfless, and independent girl, who lives life on her own terms. She believes life is short and every moment should be lived to the fullest. Naina is a strong-willed, courageous and smart girl, with lots of innocence and humbleness. Naina's sweet nature and love for family is much evident. Naina does not let her unfulfilled love story come in her life's journey. Naina is very close to her mother Asha. Naina goes Austria to stay with her brother and sister in law. Naina meets Raghav and falls in love with him.
Raghav Mehra: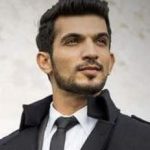 Raghav is a hardworking, selfless, caring, loving, and a responsible family name. He is adopted by the rich Mehra family. Raghav works for every family member's personal and professional needs. Raghav is the only dependable person in Mehra house. Raghav is in love with Sanjana, while destiny makes him meet Naina. Raghav is a complete charmer and values relations a lot. Raghav loves Mehra family and keeps love on second priority in his life.
Cast:
Drashti Dhami as Naina Batra
Arjun Bijlani as Raghav Mehra
Alka Amin as Asha Batra
Alok Narula as Rajiv Batra
Sangeeta Kapure as Chanchal Batra
Additi Gupta as Sanjana
Laksh Lalwani as Veer Mehra
Surekha Sikri as Indu Mehra(Dadi)
Manish Khanna as Balraj Mehra
Vicky Arora as Amit Mehrotra
Hardik Thakkar as Shaurya Mehra
as Parmeshwari Mehra/Pam
Story So Far: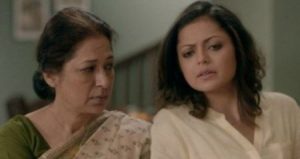 The introduction of Naina is seen at the airport. Naina describes the airport, which departs and unites person from families. Feeling the mixed emotions, Naina is seen worrying for her ill mother Asha. Naina does not want to leave Asha alone. Asha pushes Naina to move on in life. Naina's life revolves around her ailing mother. Naina is shown as a loving, caring and a wonderful daughter. More on her life is seen in flashbacks. A co-passenger lady sees Naina asking Asha to take care and reminding medicines. Lady misunderstands Naina to be selfish daughter who is leaving ill mother to pursue her dreams. Naina talks to the lady at the airport. She tells about her life. She asks lady to judge her after knowing her story, which turns gripping for the lady. Naina is going to Austria to marry her fiance Amit, who is waiting for her since few months.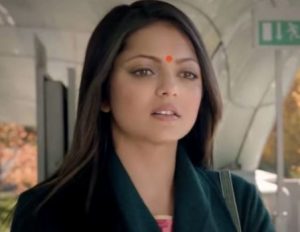 Naina works as a lecturer in a college and tells her students about love, when they come to take Naina's help for valentines day. Naina gets to hear the students remarks on her age and loveless life. Naina answers the lady's questions by opening her up past. Naina is the only earning person in her house and takes care of her ill mother's treatments. Naina explains how much difficult it is for her to leave Asha behind, but Asha is making her go Austria to live her life. Naina is Asha's only support, and is leaving her with a heavy heart. Naina expects she will meet her life partner in Pardes.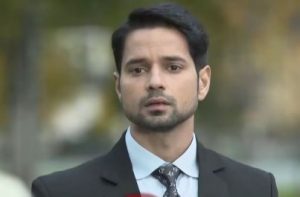 Naina tells lady about her boyfriend Amit who broke up with her two years ago as Naina was not taking their relationship ahead because of her responsibilities towards her mother. Amit's family disapproved Naina for giving attention only to Asha. Asha wants Naina to leave worrying for her and go ahead in life. Asha worries for Naina's future. Naina fell weak emotionally after the breakup.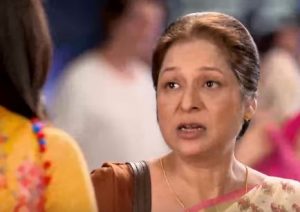 Naina happens to come across Amit in a supermarket and sees a pregnant lady with him. She assumes him to be Amit's wife and breaks down. Naina saves money for Asha's treatment. Asha spends 15000rs for buying a gemstone ring for Naina, hoping that will have a better affect on Naina's future. Naina gets upset on Asha for not using money on her needs and wasting money on rings. Naina agrees to wear the ring, and just then Amit comes at her door. Amit proposes her to end the distance of two years. Naina gets to know the lady is Amit's sister in law. Naina and Amit decide to get engaged after sorting their differences.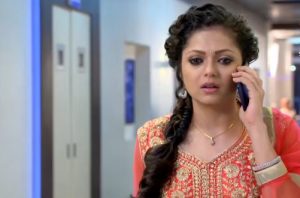 Amit's mother worries that Amit has to leave for Austria for work purpose, and Naina being the same caring daughter will not give her consent to accompany him abroad leaving ill Asha behind. Asha hears their conversation and gets a heart attack. Asha convinces Naina to go Austria along Amit. Naina does a daughter's duty first and apologizes to Amit for not taking their relationship further. A depressed Amit tells Naina that he will wait for her. Naina gets busy looking for charity organizations to seek help for Asha's treatment.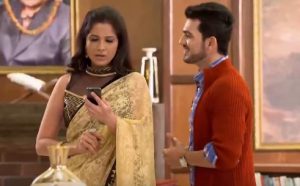 Mehra family is shown, who are very rich and influential people. Raghav Mehra is seen working round the clock as the only hardworking and responsible person in the big family. Naina calls Raghav Mehra, who assumes her to be his prospective bride. Their conversation then comes to right point. Naina asks him to sanction the donation as her mother can't wait for the help in the battle with death. Raghav helps Naina and sends money for Asha's operation. Asha gets a new life. Naina thanks her angel Raghav for timely help, even when he is a stranger for her. After Asha gets well, Asha sends Naina to Austria.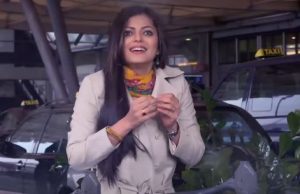 The lady at the airport gets impressed by Naina, who left her love for her mother's sake. The lady blesses Naina to get all the happiness in her life. Naina lands in Austria. Her brother Rajeev and boyfriend Amit do not turn up to pick her. Naina reaches Amit's house. Amit gets a shock seeing her and unhappily makes excuses to send her away. Naina gets followed by a stranger and drops her purse. Naina gets mistaken that the stranger is a thief.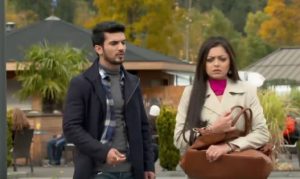 Naina runs and accidentally meets Raghav on the road. She seeks help from Raghav. The stranger turns out to be a humble man who was returning Naina her purse. Raghav drops Naina to her brother Rajeev's house. Rajeev and his wife Chanchal are also unhappy with Naina's arrival. Chanchal acts sweet and decides to keep Naina as the maid. Chanchal tells Rajeev that they can't afford house helper and Naina's stay expenses are cheaper.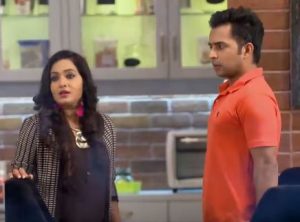 Naina is glad to help pregnant Chanchal and does all the household work. Mehra Family's heir Veer is shown, who leaves all the work to Raghav and is busy enjoying his life. Raghav is most loved by the eldest member Dadi. All the people in Mehra family look egoistic and sunk in richness. Pam wants Veer to get married to her niece Sanjana. Naina calls up Amit to meet. She waits for Amit at the coffee shop and happens to meet Raghav, who comes there to pick up Sanjana.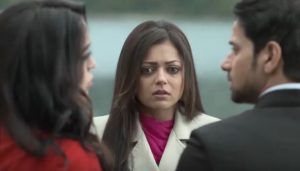 Naina gets shocked knowing that Amit married an Austrian woman Hazel in order to gain citizenship. Naina gets heartbroken. Raghav sees Hazel insulting Naina. Raghav encourages Naina to answer back Hazel and Amit. Naina gets courage and gives a good answer to Amit, and pities Hazel for marrying a coward. Naina takes Amit's betrayal in a positive way and looks forwards to her future. The locals applaud for Naina's stand. Pam asks Sanjana to win Veer's heart and then settle in Mehra family. Pam aims to get Veer's property by using Sanjana. Raghav loves Sanjana since childhood, while Sanjana wants to get Veer's attention.
Our Take: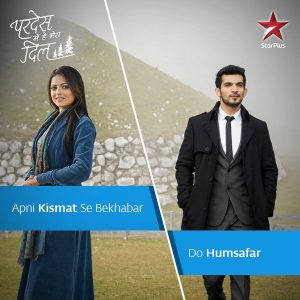 The show was very much awaited. Drashti and Arjun's pairing is new and fresh. They look great together on screen. The story is set in Austria as of now. The scenes of Austria does not bring much of the locales beauty. Naina and Raghav's characters are defined well. The story is adapted by the hit movie Pardes. The concept is known and does not offer anything new. Initial episodes looked total remake and lacked much originality in any sense. Drashti Dhami and Arjun Bijlani have more chemistry to show up. The first week brought Drashti's grace and Arjun's charm. Dialogues are simple and emotional. Romance still has to bloom between the leads. Supporting cast is okay in their roles. One can expect the show to get better by every episode.
Overall: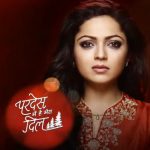 The show can be given a try for the leads and romantic concept. The story will turn interesting after the romantic meets of the leads, that would be taking family drama ahead along the love triangles. Drashti and Arjun are the USP of Pardes. Viewers can hope to see romantic story beginning soon. Pardes would definitely bring an intense love story.
Our Rating:
2.5 out of 5
Feel free to post your reviews in comments below. All off-topic comments will be deleted.