Opt for Best On Screen couple on Indian Telly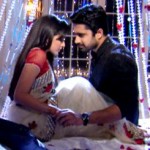 1. Shlok-Astha (Iss Pyaar Ko Kya Naam Doon Ek Baar Phir): One of the most lovely couple on the telly right now. They are cute, arguing, much in love and look best together. Their love story started with revenge and later on, their souls united forever. Astha brought Shlok out of his past for which he values her a lot.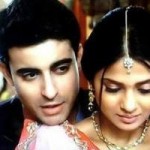 2. Saras-Kumud(Saraswatichandra): They are most understanding, supportive and loving couple. They are the best example of love, sacrifice and truth. Saras and Kumud are the idols for people who believe to have love in heart than to bring it in life. They have gone through many tests in life, but always been supporting each other.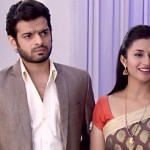 3. Raman-Ishita(Yeh Hai Mohabbatein): The "Madrasan" Ishita and her so called "Ravan Kumar" Raman make the most loved couple. Ishita's never ending lectures and Raman's never ending taunts have made the show hit. Their acting is so natural that it looks like watching a couple next door. Raman and Ishita's chemistry certainly rocks.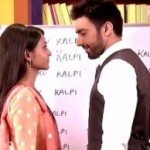 4. Raghav-Kalpi(Ek Mutthi Aasmaan): Their love track was the most watched one in the show. The characters became famous by their amazing chemistry and won everyone's hearts. Kalpi's love for Raghav is eternal while Raghav is stuck with Pakhi unwillingly just to take revenge for his dad's death.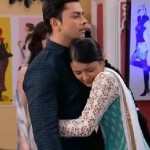 5. KT-Rachna(Sapne Suhane Ladakpan Ke):
KT has realized his love for Rachna seeing her goodness, seeing what she did to save his reputation. He thinks he can't get married to someone else if he loves Rachna. Rachna and KT make a good couple.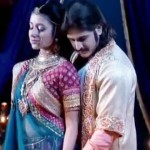 6. Jalal-Jodha(Jodha Akbar):
The historic couple of the small screen. Their romance shot up the TRPs of the show. The romantic scenes between Jalal and Jodha were beautiful thanks to their good looks and their hot chemistry.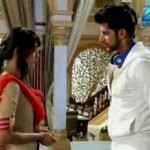 7. Ahil-Sanam(Qubool Hai): Their love track will be shown soon, as right now Aahil has hatred in his heart for Sanam. With Tanveer coming back, let's see how Sanam wins her heart, but she seems least interested to do that. However, their bumping into each other and cute arguments scenes rock the show.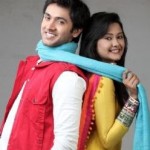 8. Raj-Avni(Aur Pyaar Ho Gaya): Raj sings for Avni and mesmerizes the viewers with their cool dance. Avni and Raj has freshness in them, which makes them stand in this list. The way Raj lifted Avni in his arms and gave her a magical touch was awesome.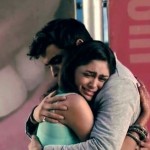 9. Purab-Bulbul (Kumkum Bhagya): Bulbul is ambitious, modern and practical girl. She is in love with Purab who works for rockstar Abhi. They are the most talked couple these days as the show is getting much hype since its start.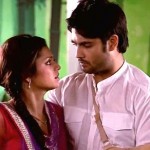 10. Raja-Madhu (Madhubala Ek Ishq EK Junoon): Raja has raped Madhu thinking its justified between a husband and wife. Madhu has filed a Marital Rape case against him, and sent him behind bars. This is one couple who has only one sided love which is also not true. Strange, but let's see how true love blossoms between them.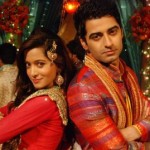 11. Zain-Aaliya (Beintehaa): Aaliya has always proved herself right and saved Zain and his family from many problems, which made her get a place in Zain's heart. Zain and Aaliya are very much in love but Barkat is after them.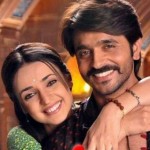 12. Rudra-Paro(Rang Rasiya): The tough looking BSD officer Rudra Pratap lost his heart to his wife Paro slowly seeing her love and affection. Paro accepted him even after knowing his long affair with Laila. Rudra respects Paro a lot.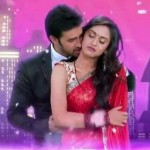 13. Karan-Sakshi(Ek Nayi Pehchaan): Initially Karan was not happy with his marriage and slept on the couch on his wedding night, upsetting Sakshi. But soon, everything fell in right place and love entered their hearts. Their special date and love scenes showed their good chemistry.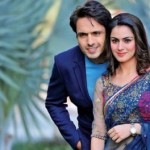 14. Anshuman-Pakhi(Tumhari Pakhi): Pakhi who waited for Anshuman for 18 years, got accepted by him and they were very much in love. But she did not get respect at the end. Anshuman called her characterless believing Tanya's evil plan which made Pakhi abandon her marriage. He soon realized his mistake and right now looking for Pakhi in Singapore to apologize to her and take her back home.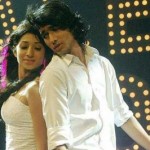 15. Swayam-Sharon(Dil Dosti Dance): They rocked the show with their good acting, sensational dance, and great chemistry. Their on screen presence and their romance blew the viewers. Be it their Salsa Dance, their love track, its very much watchable.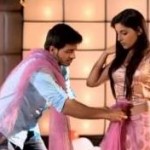 16. Randhir-Sanyukta(Sadda Haq): They could not stand each other when they first met, and with time, Randhir starts developing feelings for her and gets jealous seeing her with other guys. Sanyukta hates him, but still cares for him more than anyone else. That is how love is slowly, but steadily in growing in their hearts, and soon the couple fell in love.
Poll closes on 17th June 2014 afternoon.