Once In A Life Time (Epi-3)~rudra's marriage
i do not even remember when i last posted the previous epi , but i did not want to continue and leave it in the middle , so here i am back after so many days to continue this ff . for those who have not read the previous episode , here is the link
epi 1 : https://www.tellyupdates.com/once-in-a-life-time-epi-1/
epi 2 : https://www.tellyupdates.com/once-in-a-life-time-epi-2omkara-gauri-meet-at-a-party/
Om hurriedly entered oberoi mansion . rudra came running and hugged om ,om they are doing child marriage om , how is this justified ?asked rudra
Om was surprised
Om : child marriage ?
Rudra : ya , dadi wants me and soumya to get married.
Om  glared at him : how does this become child marriage , she is 20 and you are 22  and why does dadi want you guys to get married so early
Rudra : pandit ji  told that my life will be in danger if i dont get married within 3 months
Om : o god why is dadi doing this , anyways what's your problem rudra , saumya lives here only already , you love her  a lot , whats the problem
Saumya came there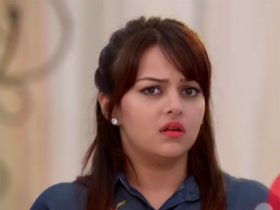 Please rudra , my aaji(grandmother) agreed too , then whats your problem , pandit ji was telling that your life will fall in danger if you dont marry , i dont believe in all this but this is regarding you rudra
Om : see rudra ,how much she loves you
Rudra : really , my life will fall in danger only if i marry her
Saumya : really rudra
and she started chasing him . rudra ran and went near stairs , suddenly saumya's tripped and was about to fall when rudra held her and pulled her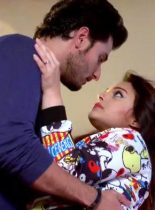 Saumya smiled , rudra : see and walk saumya , you always  trip and fall like this
Saumya : and you hold me everytime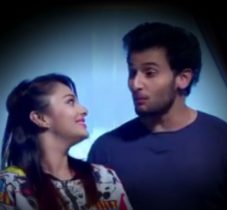 *****************************************
Anika : oh really , i dont need om's number also , i can easily get his number through my contacts billu ji
Shivay : i told you
Anika : haha u told me , you keep telling me but for me you are billu ji billu ji billu ji  , wait  a second , where are we now ?
Shivay : you are in my house
Anika : and why are you here , you used to live in Mumbai
Shivay : i live there , i am staying here for a month for setting up a wok of mine , anyways what do you do, i know you have a old job
Anika : what job  billu ji
Shivay : troubling others
Anika glared at him , you have only done PhD in troubling others
Shivay : really!!! see this scar on my forehead
And showed a little scar on his head
"this scar came because that day you fought with because i fought with om and pushed me , i got hurt so hard"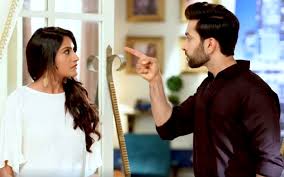 Anika : billu ji , i was a kid back then
Shivay : you were spoilt then as kid and now you are even more spoilt
Anika : i fight now also , but i fight cases , i am a criminal lawyer now
to be continued…