Not Tommorow But Now: O.S- part-1: by aisha.

Warning: A non-numeric value encountered in /home/ftpusers/tellyu/public_html/wp-content/themes/publisher/includes/func-review-rating.php on line 212

Warning: A non-numeric value encountered in /home/ftpusers/tellyu/public_html/wp-content/themes/publisher/includes/func-review-rating.php on line 213

Happy reading
———————————————–
The main characters are:-
*Pulkit Samrat
*Yami Gautam
The others characters will be introduced in the middle.
———————————————-
Yami POV:-
It was a stressed evening as i reached home late from the office. I thought to offer myself some coffee and sat in a chair.

I checked my mobile and i surprised to see a what`s app status of pulkit (one of my colleague) and it seemed so weird.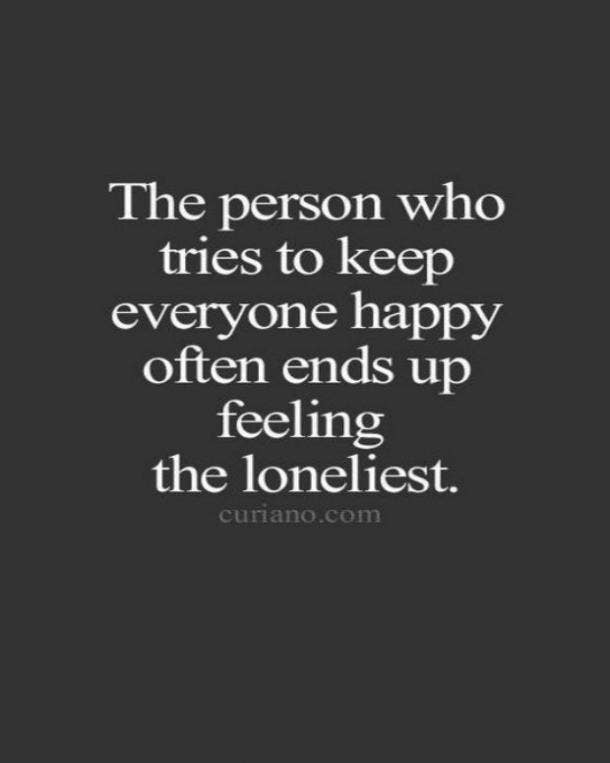 ———————————————-
Soon yami replied him:-
y- what happened?
p- nothing!!
y- no problem u can tell me i won`t tell to anyone!!
p- i can`t tell u now let us meet tomorrow
y- ok fine!
The next day they both meet pulkit tells yami that he loved a girl for the first time terribly and she left him just because of her personal needs now she is in a very big position," i never knew that love is so hurting if it is so i would never love someone". Yami can feel by his words how much he is hurt, slowly she puts her hand on his shoulders and says "what if she leaves u? Why r u being discouraged? Not u but she must be sad for leaving u, think she is a river of problem in ur life and now u crossed it then why to worry? Chalo, now i am going to see a huge, bright smile on ur face". Soon yami finds a smile on pulkit`s face for which she is most happy ever. They become very good friends in a short period of time.
They spent months after which yami started getting some feelings towards pulkit .
she finds that she is being crazy for pulkit but she thought to know that do pulkit love her? So she taught to give him some time. So one fine evening she asks him what do u think who am i for u? He pulled her cheeks and smiled at her and said ur my cute,sweet and best friend. The girl felt sad inside but don`t want to show her pain so she gave a usual smile. She thought that it has only been a month let me give him some time. After a few days yami got crazy for him she can`t control her emotions so one day on a happy moment she hugged pulkit and said "i love u!" after a few seconds she uttered these words she was stunned, a blushing smile came on her face. There r many thoughts in her mind at that one moment, she was happy that she proposed him, she was a bit angry on herself that she can do it more well, a bit of tension that what will he reply. Slowly she closed her eyes and opened it in a quick time gap. She heard his voice(she is with a lot of nervousness inside, that moment became a memory for her) he says" I love u too and i will always love u" her happiness was inexpressible, he continued " but as a friend!! I will always love u".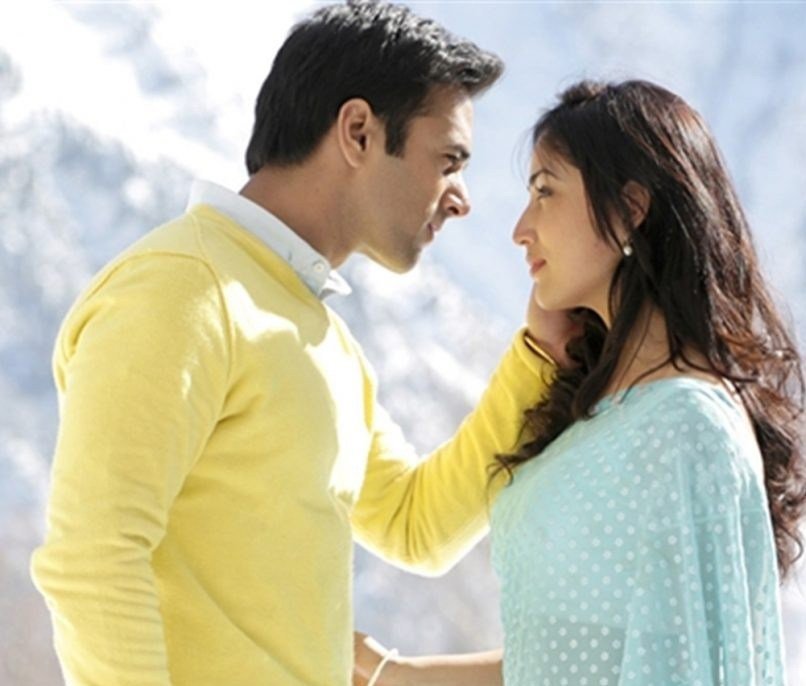 The girl with her sad voice said him that she should leave now. He said"can i drop u?" she walks away, wiping her tears. She goes to her house into her room and starts writing constantly in her personal diary. She writes " did i ever hurt him? Am i not right for him? What`s the mistake in me? Why don`t someone tell me my mistakes so that i can correct them and then he would be mine today! Why this happens with me? Why don`t he realise how much i love him?
There r many nights when i was on my knees for the whole night and prayed for him. God is always against me! God is selfish! he don`t think about me. No! I am not gonna cry i may not be his best partner but i am his best friend and i will wait for the day till the end of my life when he will realize how much i love him?. I am going to give him one more chance."
2 months later, there was no response from pulkit but yami didn`t lose her patience. One fine morning, she goes to office and searches for pulkit but she couldn`t find him so she asks one of his colleagues that did he came to office today? He says that pulkit left his job in this company as he got a more good job in another state and he would come home at least twice a month. This is another disappointing thing for her. The whole day was quiet opposite to the days she spend in office with him, she is not able to concentrated on her work, very ever she sees she remembers of him.
she says to herself "u may go away from here, but u r always in my heart. Yami u waited 2 months for him, it`s only a matter of some more months!".
Yami returns home and calls pulkit but there he dosen`t answer her. After sometime she gets a message from him "i am busy! I will call later". Yami is very happy to find that he is safe there. The next day she calls him before going to office but due to some single error she is not able to call her. But yami is quite strong she thinks that he will surely call her. Days passed she was a little disappointed, one fine Sunday morning some one knocks the door of her house she goes and opens the door. For her suprise it`s pulkit she welcomes him with a huge smile. With lots of love and happiness in her heart and her emotions were uncontrollable. They both sit yami offers him some water.
Y:- how r u?
P:- i am very good and awesome.
Y:- without me??
P:-arey!! Just joking. don`t take it seriously . ur my bestie. I missed u a lot.
Y:- how is ur office there?
P:- it`s better.
Y:-so when r u coming back?
P:- don`t know, i think i won`t be able to come back. If u don`t mind can i tell u something?
Y:- s
P:- i loved my work there and that place, surprisingly i am very comfortable there. I don`t want to comeback here.U know what one day u should come there!
Y:- no! I can`t come.
P:- why so? U should come and u will come. Atleast u will come to my wedding right?
Y:- wedding? R u getting married?
P:- arey baba nehi !one fine day i will do surely. Then u can come a enjoy a lot.
Yami gives a awkward smile.he says that he should leave now because he need to many other friends and relatives. Yami thought to give pulkit last chance after which she would stop herself from loving him so Before he step out yami says him "i love u!" he turns back and looks into her eyes, she expects a positive reply from him slowly he walks towards her he kisses her on her forehead and tells "ur my bestie! I will always love u and miss u" saying so he hugs her, the uncontrollable tears of her rolled down from her eyes, the eyes which were once filled with love and tears of happiness is no more.
As soon as pulkit leaves she runs into her room closes the door and fell on her knees. All the moments she spend with him moved in front of her eyes.
Yaad hai plays:-
https://www.youtube.com/watch?v=MF7KX9XyWZ4
Teri meri aankhon ne
Milke jo khwaab bune
Woh bade pyare thhe


Teri meri paaon chale
Milke ke do pairon tale
Taare hi taare thhe
Saari baatein mujhe yaad hain
Woh chand raatein mujhe yaad hain
Mujhe bhi tere haathon ki narmiyan yaad hain
Woh maasoom pyari si besharmiyan yaad hain
Yaad hai sab mujhe yaad hai
Saari baatein mujhe yaad hain
Yaad hai sab mujhe yaad hai
Saari baatein mujhe yaad hain
Yaad hai sab mujhe yaad hai
Saari baatein mujhe yaad hain
Yaad hai tumko woh barsaatein?
Jab milke hum bheege thhe


Kyun andar se aanch uthi
Jab baahar se hum geele thhe
Kaisi thi woh befikri
Guzri… phir bhi na guzri


Aisi shaamein mujhe yaad hain
Aisi baatein mujhe yaad hain
Koi jaan ke jaan se toh guzarta nahi
Kabhi apni marzi se koi bichhadta nahi
Yaad hai sab mujhe yaad hai
Saari baatein mujhe yaad hain`
Yaad hai sab mujhe yaad hai
Saari baatein mujhe yaad hain


She says to herself "enough pulkit this is more than enough I gave u a lot of time but u can`t give me even a bit of ur time and ur love"
---
Months passed. One fine morning she goes to office as usual .she finds a person sitting in pulkit`s place
TO BE CONTINUED…………….
{NEXT PART ASAP}

Warning: A non-numeric value encountered in /home/ftpusers/tellyu/public_html/wp-content/themes/publisher/includes/func-review-rating.php on line 212

Warning: A non-numeric value encountered in /home/ftpusers/tellyu/public_html/wp-content/themes/publisher/includes/func-review-rating.php on line 213