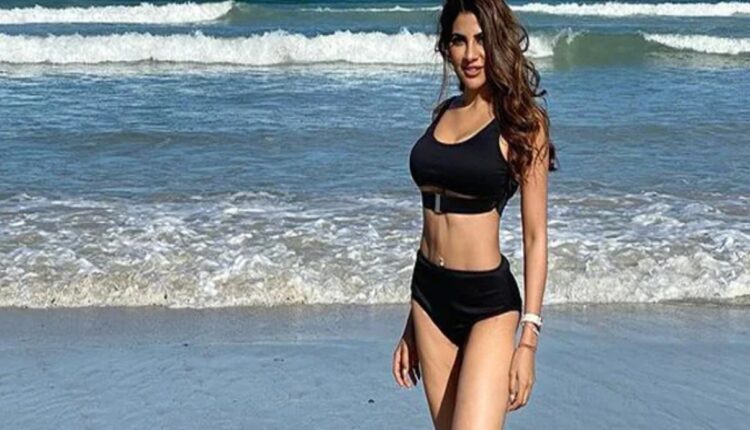 Nikki Tamboli open up on the real reason behind her early elimination from 'Khatron Ke Khiladi 11'
Bigg Boss 14 fame Nikki Tamboli has had a rough year. She tested positive for the virus in the first wave and was home quarantined. In a recent interview with BT, Nikki talked about it and shared, "I was in a very bad condition and couldn't even get up, but I still had to do my home chores as I was living alone."
Few months later, she lost her elder brother to COVID. "He was hospitalized for a lung infection and his oxygen level was low. Subsequently he also got COVID and then succumbed to it," she says. When Nikki's brother had tested positive for COVID, she had decided to donate plasma for COVID therapy. "Even when I had COVID I had thought I would donate plasma once I recovered. And when my brother too got the virus, it made my resolve stronger. I was all geared up to donate when three days later my brother passed away and on the fourth day I flew out to Cape Town for 'Khatron Ke Khiladi 11'," she shared.
talking about the trolls who accused her of participating in Khatron Ke Khiladi 11 just after losing her brother, she says, "I think it takes courage to stick to your commitments even in the face of personal adversity. My brother wanted me to participate and I made his soul happy by being in the show."
Nikki also shared the experience of her first Punjabi music video, "Honestly, I was very nervous in the beginning about being accepted by the Punjabi audiences since I am a Maharashtrian and have worked in south and Hindi industries. But I am glad that eventually Punjabis have good things to say about me. I also think that I picked the right genre of the song for debut- that of sad romantic. It goes with my nature because I am not that cool, chic kinda girl, you know," she admits.