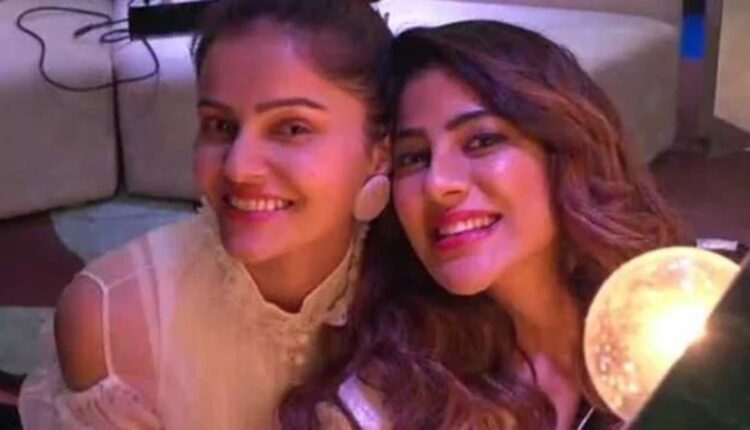 Nikki Tamboli on her short trip plan with Rubina Dilaik: says, I don't know if it will happen now
Nikki Tamboli and Rubina Dilaik's sisterhood was quite evident in Bigg Boss 14. Even post Bigg Boss, the two were seen hanging out together and sharing the same bond.
In an interview with BT Nikki spoke about her bond with Rubina and said, "After I tested positive for COVID-19, Rubina would call me often to check up on me. When I was home quarantined, she used to give me advice on the healthy things that I should eat that would help me recover from the virus. She would ask me if I was drinking kadha and if I need any help. She was very caring and I was touched by her concern."
Nikki also revealed that they were even planning a trip together. "Rubina and I were planning a short trip somewhere, but I don't know if it's happening anymore given the current pandemic situation. At times, we even talk about each other's work to know what are we doing. Apart from work, we talk about shopping (laughs!). A while back, we both were in Chandigarh for some personal work, but we made some time to meet each other. We went shopping and had lots of good food. It was such a fun time," she signed off.