Warning: A non-numeric value encountered in /mnt/nfs/home/ftpusers/tellyu/public_html/wp-content/themes/publisher/includes/func-review-rating.php on line 212

Warning: A non-numeric value encountered in /mnt/nfs/home/ftpusers/tellyu/public_html/wp-content/themes/publisher/includes/func-review-rating.php on line 213

Part 2 Here
A big decorated area is shown..
Yug is shown standing without any intrest at a corner.. Yash & Yug's maa is inviting the guest and Yash was on his bluethoot discussing business.. Yug walks towards his mom..
Yug : Yeh party bahut boring hai..mom
Maa : Chup.. aaj tumhari bhai ki saggai hai..
Yug : Hum.. i know.. mom.. did you like the arragements..
Maa : Ofcourse.. bahut khubsoorat hai..
Yug : Khubsoorat kaise nahi hoga.. after all i choose this eventmanagement company.
Yash : Of course.. mehnath yeh log kar rahi hai.. aur credit yeh le rahi hai.. but.. it is awesome..
Maa : Yug zaara event manger ko bulakar lekhar aao.. i wanna thank her …
Yug : Ofcourse.. Abhi aaya..
Yug goes and gets the event manager.. Yash & his mom turns to see her.. Yash & the event manager(EM) gets shocked..
Both @ sametime : You..
Maa : Kya tum dono ek doosre ko jantae hai..
EM : Nahi..
Yash : Ha.. maa.. i Don't know her.. I will just… go I have somework..
The EM talks with Yash's maa… yug goes to yash..
Yug : Bhai .. yeh wohi hai na resturant wali..
Yash : Tumhe kaise pattha…
Yug : Aap ki expression…
Yash hold his shoulder..
Yash : Aaj kal bahut … Sabhan chal raha hai tere…
Yug :Vaise…Misha hai kamal ki… she is something..
Yash : Kaun Misha???
Yug : Resturant wali girl … apki shadhi ki event manager…
Yash & yug's maa calls them to do the saggai as time was running..
kiya came ttheir wearing a beautiful lehengha..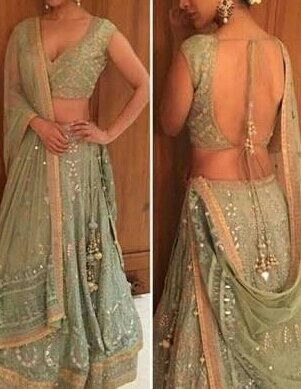 Yash was going to wear the ring to Kiya … but someone hits him.. and the ring fells down and rolls.. it and ends near Misha's feet
Maa : Misha .. woh rings lekhar aana..
Misha : Ji.. ma'am..
Misha gets the rings.. and they exchanges.. it..
Yug : Comeon bahi.. ek dance ho jaye..
Yash : No.. you know.. i don't dance..
kiya : please.. yash mera liye..
kiya & Yash dances on Mile ho tum hum ko bade naseebon se….
Yug asks Misha for a dance.. and they both starts dancing… and also some guests starts dancing.. as it goes.. Yash & Misha becomes pair…
They starts dancing but.. both feel embaressed.. Misha runs away ftom the floor..
Kiya again takes hold of Yash..
Yash & yug's maa was talking to Mish about the arrangement of other function.. kiya also joints them.. Yug and yash was also making their way..
Kiya : Hai.. you.. listen from tomarrow i want you.. with me as my dog..
Mish gives her a look..
Maa : Kiya..  yeh.. tum kya bol rahi ho..
Kiya : Mera woh.. matlab nahi tha.. i just meant ki… sab colour coordinated hoga.. toh meri aur meri hubby ki.. dress se lekhar shoes tak.. tumhe bhi humare saath hona chaihye..
Misha : Ji.. ma'am don't worry about.. that i will be with you..
Yash (to yug) : Oh.. no.. that means i have to tolerate her for …
Yug : I fon't think it will be diffcult for you.. as you can easily tolerate.. kiya.
Maa : Kya baat chal rahi hai..dono ki beech..
Yug : Nothing.. maa.. Bhai aap sab chale jao.. its getting late..
Maa : Aur aap janab..
Yug : Aaaj meri bhai ki saggai thi.. I have to give party to my friends..
Yash , and his maa.. goes.. kiya also goes..
Yug : Do you like her..??
Misha : Ji..
Yug : Mujhe toh woh bilkul pasath nahi… she is such agold digger..
Misha : Woh.. tumhari hone wali babhi hai..
Yug : I know… but something is really wrong in her…. Anyway.. kal milte hai..
He goes..  Misha looks at Yash.. who was aslo leaving..
CHARACTERS..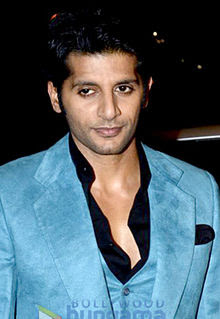 YASH MALOTRA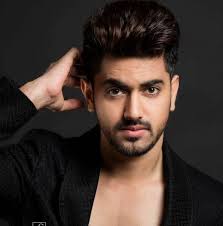 YUG MALHOTRA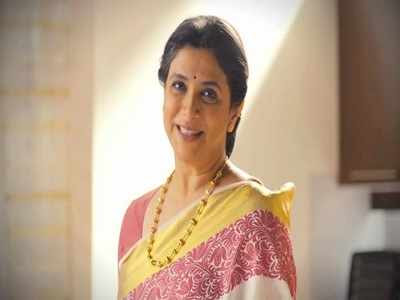 JANAKI MALHOTRA : yug & yash's maa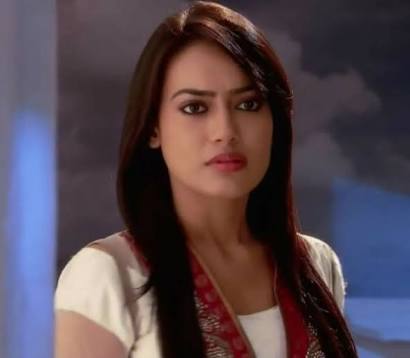 MISHA AGARWAL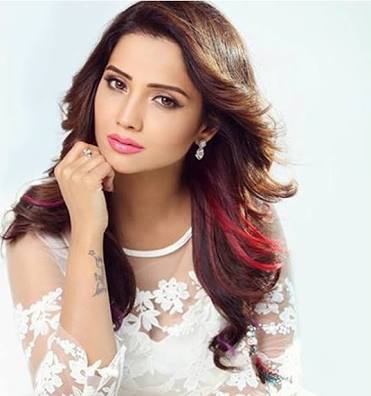 KIYA KAPOOR

Warning: A non-numeric value encountered in /mnt/nfs/home/ftpusers/tellyu/public_html/wp-content/themes/publisher/includes/func-review-rating.php on line 212

Warning: A non-numeric value encountered in /mnt/nfs/home/ftpusers/tellyu/public_html/wp-content/themes/publisher/includes/func-review-rating.php on line 213