An : This is  actually based on a Bengali novel "Dweep Jala Joi" which was translated in Kannada as "Navadeepa "I have read the Kannada version as I don't know Bengali. I hope you all  will like it. 
A Hospital 
Dean : Unbelievable Dr. Arnav , you can't do keyhole surgery of a patient ?
Shaan  : Sir you know the reason why I can't do it. Years back when I was a surgeon I did a surgery of child ….
Shaan didn't finished the words.
Dean : Dr. Shaan  that was a sad thing. That child's demise can't be beared. But please don't blame yourself for this. We already know that the chance of her survival was very less and you tried all ways to save the child. But unexpectedly child got dead.
Shaan ; I can't forget the scream and tears of that child's mom. She believed me truely and I wasn't able to save her son's life.
Dean :We are not super heroes , Shaan. We are humans, doctors whose profession is to cure patients , save their lives. You must do it.
Shaan : I will try Sir.
Dean : Better
Shaan goes to the ward and sees the patient. She was sleeping at the bed .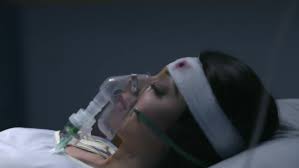 Shaan gently kept his palm on her forehead and looked her . His mind got flashes of the tragic surgery which he done. He quickly took his hand from her forehead.
The girl opened her eyes and removed her oxygen mask .Taking breaths she asked : Doctor, I want to live , I haven't fullfiled my …..dream…..
She was finding hard to breathe. Shaan quickly placed the oxygen mask again and told her : What was you doing ? Please take rest.
Shaan : You will be alright , don't worry.
She held his hand and said : I trust you doctor
Saying this she fell asleep. Shaan looked her in disbelief