Shiva goes to his home.
Maa : Is this a time for you to come home ?
Shiva ; Sorry Maa
Maa : Shiva I am scared. What business are you doing ?
Shiva : Nothing Maa. Don't worry. We are leading a good life naa, we are having money now. That's enough.
Maa : Shiva , money alone didn't brings happiness. Kahin tum koi galat kaam toh nahi kar raha hein ?
Shiva : I am your son Maa , don't bother too much. Maa……I had my food on the way. So I don't need food. Aapne khaana khaaya ?
Maa : Without you how can I have food ?
Shiva : How many times I need to tell you don't wait for me.
Maa : Beta, how your body became wet ? There was no rain at all.
Shiva : I was out of station Maa. There was rain .
Maa : Is it ?
Shiva : Like that Siddhi how many questions you will ask ?
Maa : Who is Siddhi ?
Shiva rolled his eye pupils and thought : What excuse can I make now ?
Shiva ;Maa it's in this book .
Maa ; It's a story book only.
Shiva : Yeah actually in this story book there is a girl named Siddhi who always asks too many questions.
Maa : I see , Dikha de book.
Shiva : Maa it's too late and you have to sleep well. We will talk tomorrow. Okay, good night
Maa : Good night beta.
Shiva goes to his room and started reading the book.
Shiva thought : I forgot to change the dress . First let me remove this wet shirt
He removed his shirt . Suddenly he saw Siddhi standing near him. She was helding close to Shiva
Shiva thought : It might be an illusion only.
Suddenly he saw Siddhi lying at his bed
Shiva : Tum !! Phir se
Siddhi ; Oh hero , Make it fast . How long I can keep my eyes closed ? Your wet body is tempting me .
Shiva : Kaisi ladki ho tum !!
Siddhi : I told you not to take the book. See all these was happening in that book.
Shiva : Exactly. But why ?
Siddhi : Jaldi karo naa.
Shiva started wearing, Siddhi winks her one eye and looks Shiva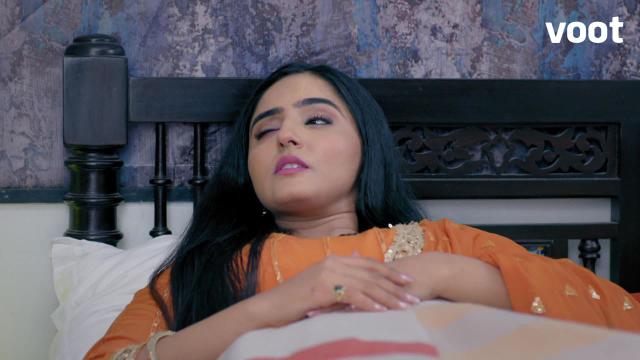 Shiva : What ?
Siddhi raised up from bed and walked near Shiva
Siddhi : Why you lied before Maa ? You should have told truth .
Shiva : About what ?
Siddhi : Truth is that you was running from police. Shiva you have joined hands in smuggling. It's not good. You should surrender to the police . The more you keeps late police will charge case files and one day when they will catch you , you will be imprisoned.
Shiva : No one can catch Shiva.
Siddhi : Itna over confidence accha nahi hein.
Shiva : Who are you to tell me all these stuffs ?
Siddhi : When you can enter my room at midnight for hiding from police I can also come to your room secretly .
Shiva : Siddhi, just leave.
Siddhi : No,promise me that from tomorrow onwards you won't go for that bad profession.
Shiva : Just leave, I said leave. Aaah!!
Shiva screamed . Suddenly he realized that there was no one except him and that book.
Shiva : This book is the sole cause. I will never read it. Tomorrow itself I will return this one to that Siddhi. She is torturing me by  coming as an illusion.
On the other hand Siddhi got dressed up for hawan . 
She felt Shiva was following her. But she convinced herself that it was because of the influence of the book which she read.
Siddhi thought :Accha huwa woh book mujhse door ho gaya. Nothing was in it .
Mumma : What happened beti ?
Siddhi : Nothing Mumma
The hawan was over and Siddhi felt now onwards she will not get trouble of book and Shiva.
Next day 
Siddhi was walking near the roadside of her home. Shiva arrives there.
Siddhi gets shocked to see him