Muntazir~A RiAnsh One Shot by Tanya K
OK so guys I have written this ONE SHOT story for a contest on PREERAN on wattpad, because of this OS I won that contest. So here I'm giving this PREERAN OS as RIANSH OS I hope you'll will like it…❤❤❤🥀🥀
CHARACTER SKETCH:
RIDDHIMA ARORA: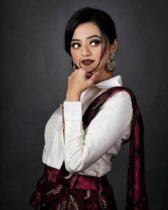 Cute, beautiful and lovely girl. Carefree and fun loving. Kind in nature. Suffering from cancer. Love her family a lot. Left very short time in her life. Was a photographer by profession.
VANSH RAI SINGHANIA: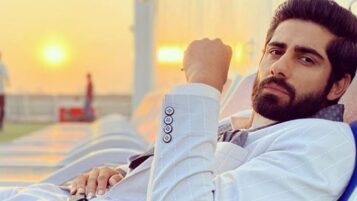 A hot, handsome and fun loving man. Carefree and kind in nature. Loves his family a lot. Doctor by profession and owns VR groups of hospitals. Going to treat Riddhima.
---
A boy in his early thirties is seen sitting in front of a window in his room. With coffee mug and a book in his hand he was admiring the nature rembering a most beautiful and important person of his life.
He opened his book and started reading it which bought tears in his eyes.
FLASHBACK:
A beautiful girl in her mid twenties is seen buying a diary from a beautiful stationary shop. As she started moving out from the shop she revealed her face which was shinning in day light.
The girl was none other than Riddhima.
But something was definitely not good with her. She was having a bag with her which didn't carried any book or something but it was having a oxygen cylinder which was connected with her nose helping her to breath.
She smiled looking at a icecream parlour going there she ordered a chocolate icecream for herself. She started eating as a small child.
Riddhima got up from there paying the bill and went to her home.
Reaching there she saw her mom was making something in kitchen
She went towards the kitchen and hugged her mumma from back tightly making her smile.
Riddhima: Mumma aap kyaa bana rhi ho?
Sarla (her mother): Main aaj Paneer ki sabji aur aalo ke parathe bana rhi hun Meri bacchi ko pasand hai naa.
Riddhima: Sacchi mumma? You are the best. I love you.
Saying so she jumped in excitement while Sarla chuckled with tears in her eyes at her childish side but Sarla only know how much she is suffering seeing her daughter breathing with the help of artificial things.
Riddhima went to her room taking a coffee for herself and again started writing about her life and her enjoyments. Even if her life time was less she wanted to live it to the fullest.
She know that everything is not according to us in our lives but living it happily and joyfully is the most important thing.
At Afternoon:
She went to the VR groups of hospitals for her first check up of the month. As she entered inside she got to know that her doctor who used to treat her got transferred and now a new doctor and the owner of the hospital was going to treat her. And she too didn't have any problem with it but her heart was beating so hardly and fastly that it will come out any time.
She was feeling something unexpected was going to happen in her life as if she was going to meet someone very important in her life who will fill her life with happiness.
Shrugging her thoughts away she went to a cabin where it was written DR. VANSH RAISINGHANIA with bold letters. She sat on a bench outside the cabin waiting for her turn.
After sometime a nurse came outside and called out Riddhima's saying that she can go inside now on which Riddhima simply nodded her head in approval.
She went inside only to mer her beautiful eyes with another beautiful eyes of the doctor.
Vansh: Come miss. Arora and take your seat.
He said while Riddhima nodded and settled herself on a chair which was kept opposite direction of his chair.
Vansh got up from his seat and started coming closer to her and with every step of him coming closer to her, her heart started beating fastly making her nervous and scared.
Vansh: Miss. Arora please give your hand to me so that I can check your nerves.
He said and Riddhima forwarded her hand to him. After doing her check up he smiled at her making her more nervous.
Vansh: Your condition was going worsen as you are at your last stage of your cancer but you are showing improvements which are good signs. I will suggest you to take your medicines on time and keep your environment happy. And yes please come for your regular check up after a week.
Riddhima: Thank you doctor. Now I will take yor leave.
She said and went out from the cabin while Riddhima smiles at her retreating figure.
Vansh (thinking): I don't want you to feel low because of the news I'm going to give you that's why, I didn't told that you have left with very less time in your life.
AFTER A WEEK:
Riddhima came to the hospital for her regular check up. She was going to Vansh's cabin but bumped with someone and someone was Vansh. Riddhima was about to fall but Vansh holded her from her waist and they both stared in each other's eyes.
After sometime they got back and looked at each other.
Riddhima: Good morning doctor. I'm here for my regular check up.
Vansh: First of all you can call me Vansh. And yes come with me to my cabin.
Riddhima nodded and followed him.
After reaching to his cabin Vansh checked her up.
Vansh: Sorry to say lekin tumhare paas bohut kam time baccha hai tumhari cancer last stage par hai aur tumhare paas bas 1 mahine kaa wakt bacha hai.
Riddhima: Janam kab lena hai aur marna kab hai… yeh Hum decide nhi karte par jeena kese hai… woh Hum decide kar sakte hai…
~Sushant Singh Rajput (dil bechara) ♥
Vansh: Ek baat kahu?
Riddhima: Haan kaho.
Vansh: Tum sabse aalag ho.
Riddhima: Shayad… lekin tumhein pata hai sabse alag Hona bhi acchi baat nhi hoti.
Vansh(gulps): Toh tum mujhe Dara rhi ho?
Riddhima: jo tumhein samajh lgy.
She said and starts leaving while Vansh looked at her retreating figure with amused look.
Vansh called a nurse and told her to get Riddhima's phone number  for him. Nurse nodded and gave Riddhima's number to Vansh and leave from his cabin.
At night:
Vansh reached to his home, wearing a loose and comfy clothes he made him self comfortable on the bed.
After that he took his phone and opened social media on it. Searching Riddhima's name on it he admired her each and every photo with smile on his face. With trembling hands he messaged Riddhima.
Vansh: Hi! I'm Vansh.
Riddhima: Hi, lekin tumhe mera number kese mila?
Vansh: does it matter? Vese The Vansh  Raisinghania ke liyaa kuch bhi impossible nhi hai aur tumhara number lena to mera baye haath kaa Khel Hai.
Riddhima: bade self obsessed ho yaar tum.
Vansh: abb tum mujhe self obsessed samjho yaa fir kuch aur mujhe accha hi lagega.
riddhima: Hmm Flirt Haan, not bad.
Vansh: Yeh sab chhodo kyaa tum mujhse dosti karna pasand karogi…
Vansh: Lekin tumse dosti karke mujhe kyaa milega?
Vansh: zaruri thodi hai ki kissi se dosti karne se kuch mile hi.
Riddhima: Theek hai fir FRIENDS.
Vansh: Friends, accha tum kal mere saath date pe chalna pasand karogi.
Riddhima: humne abhi abhi to dosti ki hai aur abb itni jaldi janab ne date ki bhi tyaari kar li, kyaa baat hai.
Vansh: You see, The Vansh Raisinghania is multi talented. To tum aa rhi ho naa.
Riddhima: Haan Theek hai, lekin mere saath acche se behave karna warna…
Vansh: Shaant lady Bheem shaant. Acche se behave karunga khush.
Riddhima: Hmm…. chalo bye mere sone kaa time ho gyaa.
Vansh: Good night, will meet you soon.
Riddhima: Good night, bye.
Riddhima keeping her phone on a side table hugged her teddy and slept thinking about Vansh and smile on her face. While Vansh also slept hugging his pillow and thinking about Riddhima.
Next Morning;
Vansh was sitting I'm a café wearing his all time favorite t shirt and jacket with black jeans.
He was waiting for Riddhima restlessly.
And here come his wait to an end as he saw Riddhima coming towards him wearing pink coloured frock with hair opened which were flying in air. His breath hitched seeing an angelic beauty in front of his eyes.
Riddhima came towards him and greeted him giving her most beautiful smile. They ordered some snacks and coffee and talked about their personal and professional life.
Riddhima: Vansh tumhe pata hai aaj tumhe Mil kar mujhe kuch alag hi feel ho rha hai, I'm feeling connected with you.
Vansh: Same here Riddhima, mujhe bhi tumse mil kar accha lag rha.
RiAnsh talked for sometime and went to their respective homes with a small smile on their faces.
Day passed and they started coming closer to each other. They started trusting, knowing and developing feelings for each other.
After sometime they decided to tell each other about the feeling they have in their hearts for each other.
Vansh called Riddhima to a beautifully decorated venue and tell her that he want to tell her something very important.
AT VENUE:
Riddhima reached there and smiled seeing the decorations. Vansh came from behind and sat on his knees and smiled at her.
Vansh: Riddhima tum meri zindagi mein ek stranger ban kar ayi, lekin by the time passed you became my life. I love you Riddhuma. I love you from bottom of my heart. Will you be mine.
Riddhima looked at him with tears in her eyes and smile on her face. She sat on her knees and hugged him tightly as if there is no tomorrow.
Riddhima: I love you too my love. You are my intoxication. Without you I can't live my life. You are my life And you are my world. I love you Vansh and will do till the last breath of mine
As she completed her words RiAnsh looked at each other's eyes which were showing love, love and only love.
Vansh looked at her lips and then her eyes asking her permission to claim them while Riddhima nodded her head in yes and in no time they both claimed each other's lips kissing each other passionately while Vansh sucked her lower lips and she his upper lips and explored each other's mouth interlocking their hands together.
After sometime they broked the kiss panting heavily.
Riddhima: Vansh lekin mere paas jyada wakt nhi hai mujhe yeh duniya aur tumhari zindagi chhod kar Jaana hi hoga.
She said while tear rolled down from their eyes. Vansh hugged her giving her his warmth and comfort placing a soft yet needed kiss on her forehead.
Vansh: Humari kahani zarur adhuri rahegi, lekin Jab tak Hum saath hai tab tak koi humme yeh nhi keh payega ki Hum adhure hai. Aur Jab tak meri rani zindaa hai tab tak humari kahani zindaa hai.
Riddhima looked at him and coming closer to him she kissed his cheeks and forehead softly.
In her life only 1 week was left and in this one week she wanted to live her life with love and happiness with her raja, her Vansh.
Living her life with him she get to know that his love will heal her inner wounds. With the support of his love she can win every battle of her life. His love give her the strength to keep herself strong. His love taught her that she is his queen and will remain his queen till the end.
After 1 Week:
Riddhima was sleeping peacefully in her room dreaming about her Vansh. But suddenly she started coughing and breathing heavily.
Sarla who was passing through her room saw her struggling to get air she went towards her and tried to calm her down while hugging her tightly giving her the comfort.
When she started struggling more Sarla called Vansh and told her everything. After few minutes Vansh came there and saw his life struggling for her life which broke his heart into millions of pieces 💔. Without wasting a single second he took her in his arms and ran towards his car followed by Sarla.
After a drive of 10 minutes they reached VR groups of hospitals. Vansh immediately admitted her in the OTP and started her treatment while Sarla was outside praying for her daughter Riddhima.
Inside the OTP:
Riddhima's surgery was going on while she was trying to catch her breath and clutched Vansh's hand in her tightly. After sometime her breath started being normal but was still a bit heavy.
She opened her oxygen mask and indicated Vansh to come closer. Vansh came closer to her and kissed her forehead while she closed her eyes feeling her lips on her forehead.
Riddhima: Vanhs…. mere… paas… jyada wakt…. nhi baccha hai…. mujhe jana hi hoga… lekin uss se pehle main chahti hun… ki tum… mujhe apna banao… plzz… Karan mujhse shaadi karlo…
Vansh looked at her with tears in his eyes. He took a knife from a side table and cut his thumb with it while blood flowed down from his thumb. He kept his thumb on her hair Partition and applied his blood on her head making her his.
Vansh: Loo Riddhima main… tumhara huaa… aur tum meri…
Preeta: Thank… you… Vansh meri aakhri khwaish puri karne ke liye… abb main khushi khushi is duniya ko alvida keh sakti hun….
She said and closed her eyes forever and went to the place from where she can never come back.
Vansh: RIDDDDHIMAAA.
He shouted her name and fell on his knees and cried his heart out holding her hand and resting his head on the bed she was laying.
Vansh: I love you Riddhima….
He said but she was not there to say I love you too….
NOT EVERY LOVE STORY HAS A HAPPY ENDING….
BECAUSE STORY MAY END BUT THE LOVE STILL LASTS….
That's why we said.
Ishq saccha wahi
Jisko milti nahi manzilein… manzilein
FLASHBACK ENDS.
The man closed the book and cleaned her tears.
While screen Freezes on The book.
MUNTAZIR
~BY DR. VANSH RAISINGHANIA.
Naa chand chahiye naa Falak chahiye…. inn MUNTAZIR nigaaho'n ko bass teri ek jhalak chahiye….🥀
So how was it 👀.  I hope you'll liked it. Do leave your reviews in the comment section and me how was it.