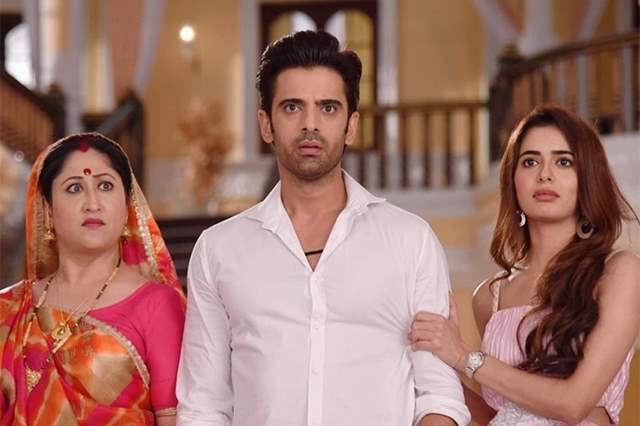 Mohit Malik might not shoot for the finale of 'Lockdown Ki Love Story'
After the world witnessed a rather shocking situation due to COVID-19, it made us familiar with a term called Lockdown. And right after the entertainment industry became function after the lockdown, a love story based on the lives of two people stuck in a lockdown was made and served fresh to the viewers. The show Lockdown Ki Lovestory arrived on Star Plus which was extremely prevalent.
Even the poster had actors sporting masks denoting how they are trying to be safe from coronavirus. And now that we know that the show is about to wrap up on 22nd January, we have one more sad news. The lead of the show, Mohit Malik, tested positive for COVID a few days ago and now that the finale of the show is being shot, he is under quarantine. The finale will air on 23rd of January 2021.
While the makers are in a fix, they are still trying their best to find a solution to this problem. There is a possibility that Malik might shoot from home but talking about it to Times of India, he said, "Since I am unable to go to the set because of this recent development I am sure there must have been some kind of changes in the screenplay with my absence. I am still not aware about the ending of the show as I haven't spoken to them yet. I know people have also shot from home but right now I am not in a condition to shoot from home. I have terrible body ache. I can do it later as it is my show but not as of now. Let's se how I feel in a couple of days."
We wonder how will the finale of Lockdown Ki Love Story wind up.