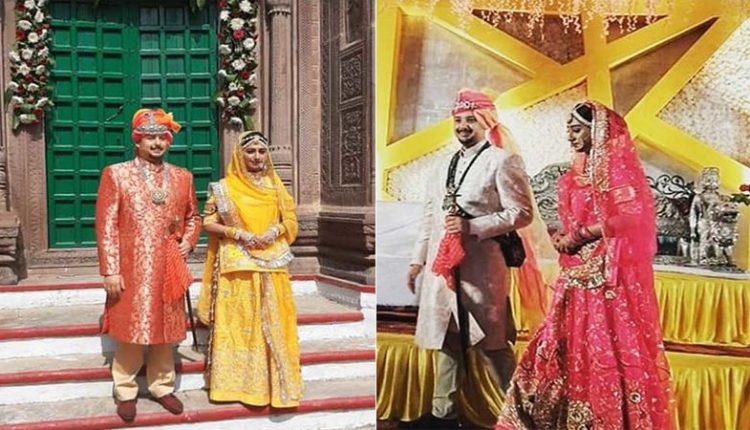 Mohena Kumari and Suyesh Rawat get a grand reception at Rewa too

Warning: A non-numeric value encountered in /home/ftpusers/tellyu/public_html/wp-content/themes/publisher/includes/func-review-rating.php on line 212

Warning: A non-numeric value encountered in /home/ftpusers/tellyu/public_html/wp-content/themes/publisher/includes/func-review-rating.php on line 213

Yeh Rishta Hai Pyaar Ke's Mohena Kumari Singh tied the holy knot of matrimony to Suyesh Rawal in a grand fairytale wedding on October 14th. As known to all, she belongs to a royal family and was a princess at her wedding. Our timelines were bombarded with her pictures at that time and now again, she is making her way back as a grand reception was organized at Rewa for welcoming her and Suyesh.
Swagat nahi karoge hamara… If people like Mohena say this, then it stands true. Have a look:
A true princess bride, indeed.

Warning: A non-numeric value encountered in /home/ftpusers/tellyu/public_html/wp-content/themes/publisher/includes/func-review-rating.php on line 212

Warning: A non-numeric value encountered in /home/ftpusers/tellyu/public_html/wp-content/themes/publisher/includes/func-review-rating.php on line 213