Mitegi Lakshman Rekha Review: An appealing concept against societal boundaries
Mitegi Lakshman Rekha started on And TV from from 28th May 2018 at 9.30 pm slot. The story is about two individuals, Kanchan and Vishesh, who aren't much distinct. They are good-hearted, simple and loving. Their characteristics match so much that they find each other perfect. Their progressive ideologies brings them together. There comes a twist by Kanchan's horrible past incident, which doesn't let her move on in life. Vishesh falls in love with Kanchan and proposes her for marriage.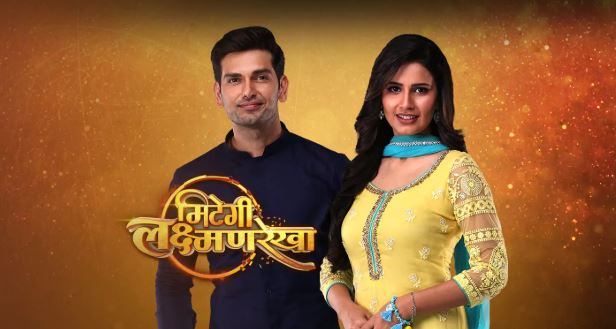 Kanchan gets let down by her inner dilemmas, that has made her stuck in life at the same point. She battles with her fears every day. She gets afraid to accept her new life, even with an ideal man like Vishesh. The story goes ahead with Vishesh helping Kanchan get rid of all her fears and pushing her towards a bright future. Vishesh wants to eradicate the boundaries set for girls in the society. He gets supportive of Kanchan and proves out his true love.
Main Characters:
Vishesh: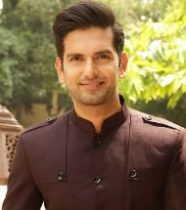 He is an ideal guy and the most eligible bachelor of town. He hides the fact that he is actually a Prince. He belongs to the royal family. He is very humble, good-hearted, simple, honest and righteous. He doesn't want girls to get laid back by the society pressures. Vishesh wants the girls to live a happy and free life by following their own choice. Vishesh doesn't follow the patriarchal customs of his family. He is very broad-minded. His modern outlook impresses everyone. Vishesh doesn't have any attitude about his richness. Everyone loves him. He is progressive and believes in keeping his word. He analyses the situations and gives his opinion, rather than blindly following the society's take.
Kanchan: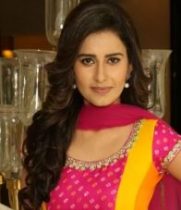 She is a girl of today's times. She is totally confident, clean-hearted, caring, determined and independent. She runs her own beauty parlor. She belongs to a middle-class family. She earns and helps the family in dealing with financial needs. She is weighed down by the boundaries set by the society. She loses courage at times when the past tries to surface in her life. Kanchan doesn't want anyone to know the bad incident that occurred in the past. She doesn't like making relations with ease. She takes time to trust someone. Once she gets sure about the person's righteousness, she keeps the friendship for life. She is a strong person, who battles with her fears. She doesn't want any unpleasant event of her life to alter her future.
Cast:
Rahul Sharma as Vishesh
Shivani Tomar as Kanchan
Vaishnavi Macdonald as Rajmata
Jayashree T,
Amit Thakur,
Rahul Lohani,
Ravi Gossain
Story So Far: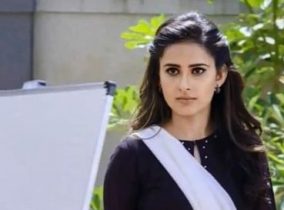 Kanchan and Vishesh are too similar, but they belong to two different worlds. Kanchan is a middle-class girl, while Vishesh is the heir of a royal family. The story is set in the city of Mathura. Kanchan trains self-defence techniques to some kids. She also instills good values in them. She doesn't support the one who lies. Kanchan is seen as a bold and strong girl. She often visits the royal family. Kanchan prepares for her cousin Sheetal's marriage. She deals with her inner fears, when she sees a dress gifted by her mother. It triggers the bad memories in her mind. She controls her fears and gets busy in Roka arrangements.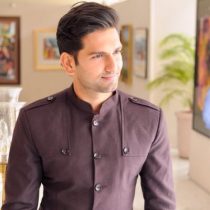 Vishesh is seen expressing his free thoughts in front of his friends. He wants the girls to live with liberty, without feeling the bounds of society or relationships. Vishesh supports the women and asks them to fight for their rights and self-respect. Kanchan finds some troubles in Sheetal's alliance, which upsets her Tau ji. The groom's family gets mistaken that Kanchan is going to wed in the royal family, while the truth remains that Kanchan just works at the palace. Kanchan gets to talk to Vishesh on call unknowingly and gets a solution to save Sheetal's alliance. His words make her realize that a lie told for someone's good is equal to a hundred truths. Kanchan lies to the groom's family that she is going to marry Vishesh.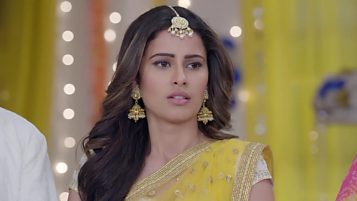 The groom's family accepts Sheetal only to get related to the Raj Gharana via Kanchan's connection. Kanchan feels guilty to lie. She wants to lessen the burden on Tau ji. Kanchan's dad feels proud of her, since she makes sacrifices for the family. Vishesh learns about his friend Jaggi, who has failed to win his love Sheetal. Jaggi commits suicide. Vishesh reaches Jaggi in time and finds him hanging to the ceiling fan. Vishesh miraculously saves his life. He gets to know Jaggi's love story. He guides Jaggi towards a good future with Sheetal. He promises Jaggi that he will stop Sheetal's marriage and make his friend win his love. Jaggi gets hopeful with Vishesh's word.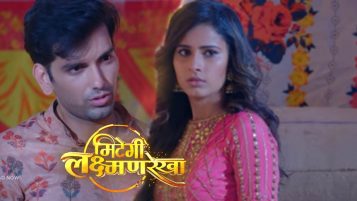 Vishesh takes a disguise of a cook and enters Sheetal's house. He wants Sheetal's family to accept Jaggi by ruling out the caste issues. Vishesh doesn't reveal to anyone that he is a Prince. He stays down to earth and sweet while making his way to fulfill his motives. Vishesh and Kanchan meet for the first time. He instantly likes her. He feels to know more about her. Jaggi meets Sheetal and assures her that they will get married by the elder's consent. Sheetal stays upset over the marriage proceedings. Vishesh and Jaggi try their best to stop the marriage. Vishesh asks Jaggi to impress Sheetal's dad. Kanchan learns Sheetal and Jaggi's love story. She tells Sheetal that she will not support her when its about family respect put on stake.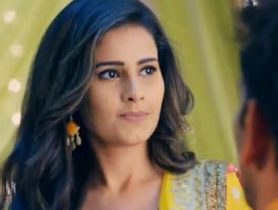 Vishesh learns Kanchan's lie that she is going to marry the son of Mathura's royal family. Vishesh doesn't understand the reason for Kanchan's lie. He assumes her to be a big liar. With time, Vishesh learns the reason and also realizes that Kanchan is a clean-hearted girl who can do anything for her family. He falls in love with her. Kanchan worries when some situations trigger her fears. She reacts odd in front of the guests. Vishesh decides to find out what's troubling Kanchan. Vishesh tries to befriend Kanchan.
Our Take: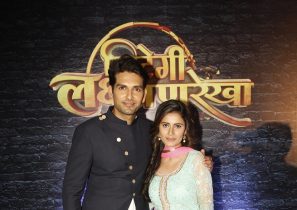 The show has an inspiring concept. The story shows the female lead fighting with her inner fears and dilemmas, to break the boundaries created for women. Kanchan and Vishesh have a similar perception when it comes to end the blind beliefs and old customs. The women's free spirit will be presented by the bold and well-crafted character of Kanchan. Vishesh's progressive character would be describing an ideal man of today's times, who will be determined to help Kanchan fight with the bitter past. The show brings a different take on the societal issues. The story is narrated in a simple manner. It serves clean entertainment, suitable for all the age groups.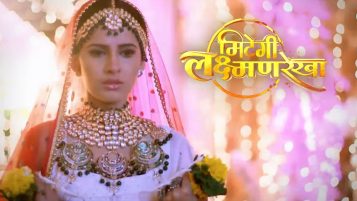 The decent approach to support the brave concept of women empowerment is an added plus. There has been no over dramatic scenes. The pace goes on smooth. The dialogues are well-written. Vishesh's mindset and his wonderful thoughts are something good to watch. The locales of Mathura are just seen in the initial episodes. Though the sets are pleasing, natural appeal is quite low. The supporting characters are okay. The cast does a wonderful job. The story will connect with the audience. It seems much predictable in the beginning. As the show proceeds, the main subject will be presented in a subtle way. The leads Rahul Sharma and Shivani Tomar make their suitability for their roles evident. The chemistry between the leads is nice.
Overall:
The show presents the old concept in a new light. It attempts to inspire the audience by the interesting journey of Kanchan and Vishesh. The characters will surely be loved for their wonderful ideologies. Its a good and promising attempt by And Tv.
Our Rating:
3.5 out of 5
Feel free to post your reviews in comments below. All off-topic comments will be deleted.